An Off Season Elope in Venice and its Winter Charm
An elope in Venice can be always enchanting and surprising! Venice always able to show its unbelievable charm. Summertime is lively and vibrant with the sunlight reflecting on ancient building facades. During some winter gloomy days though Venice has that special atmosphere of some decadent literary masterpieces of the late 19th century.
Meghan and Ryan chose Venice for their romantic elopement in Italy. Bride and groom are both Canadians. They travelled overseas to enjoy a Venetian unforgettable experience. A special Franco Milani photographer for these fantastic wedding photos.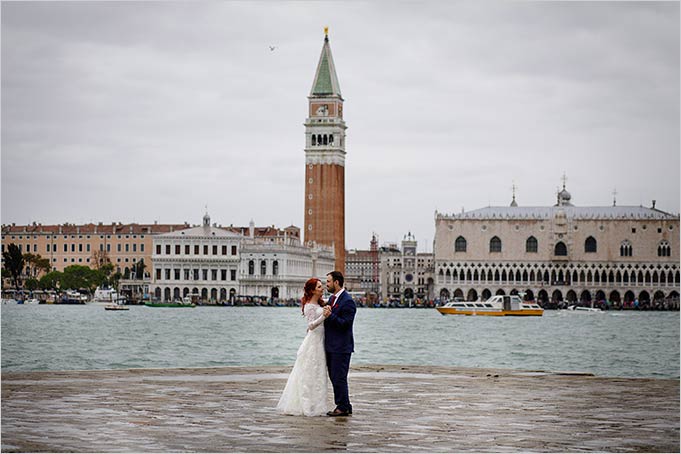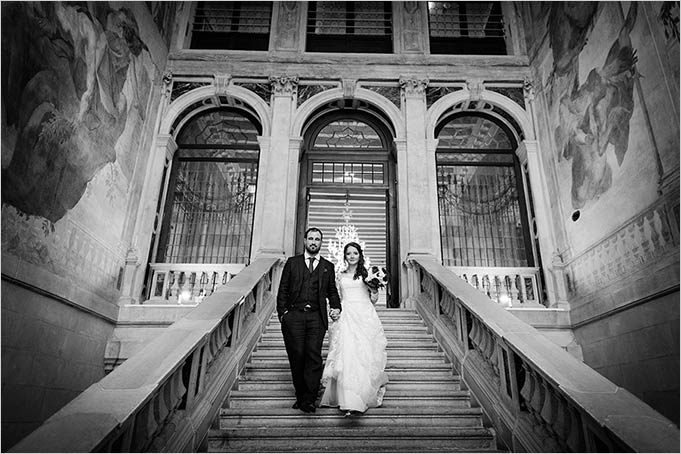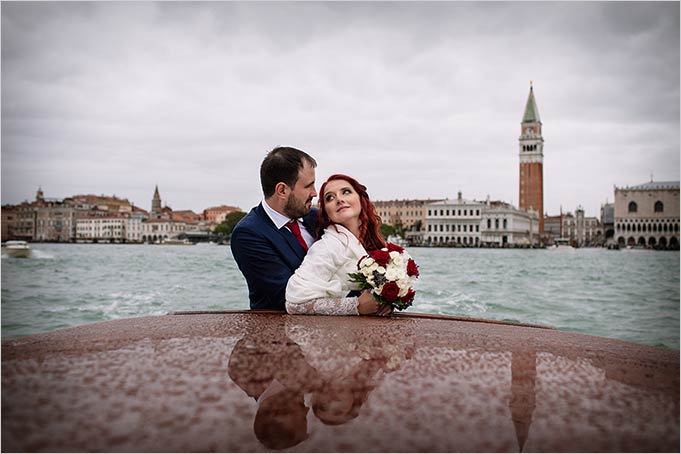 GETTING READY FOR WEDDING IN FRONT OF GRAND CANAL
Meghan and Ryan wanted a hotel in the heart of the city. They had a room with a stunning view of famous
Church of Santa Maria della Salute
in Venice. A traditional Venetian atmosphere surrounds Meghan's preparations for her special
Italian wedding
. She wore a fantastic lace wedding dress with red elegant sandals perfectly matching her
bridal bouquet of red and white roses
. Bridal bouquet had also blue berries to go with Ryan's suit.
A short walk through
Venetian calli
gives them the opportunity to catch a glimpse of this beautiful city before getting ceremony venue:
Palazzo Cavalli
.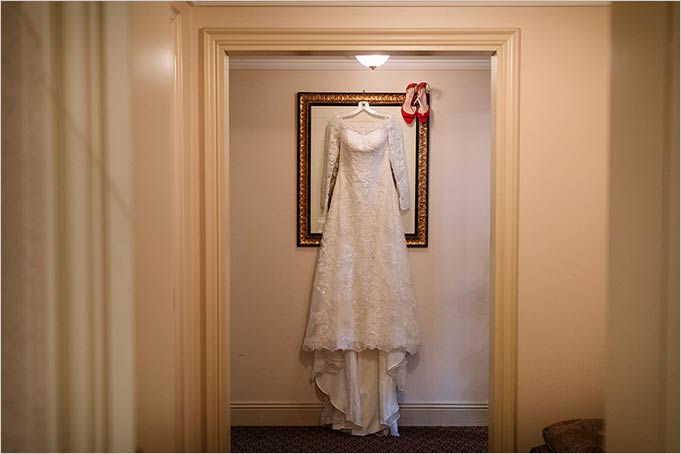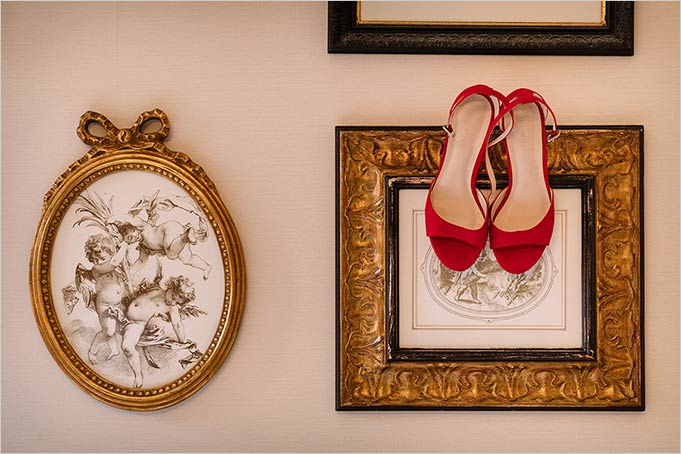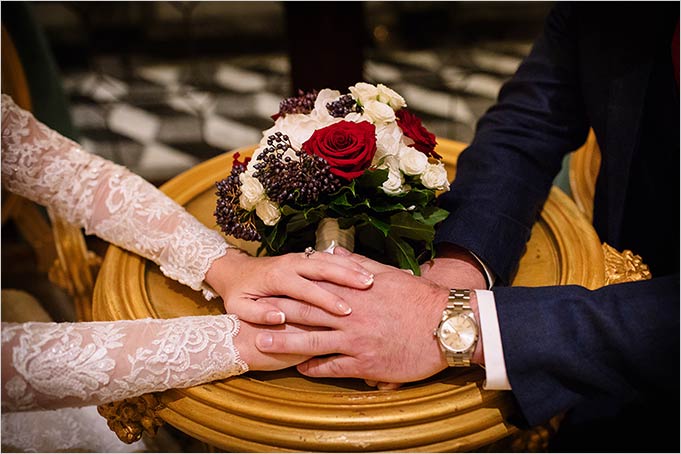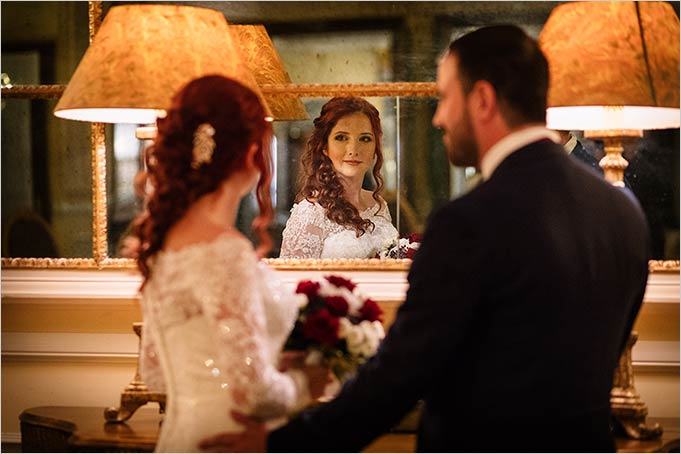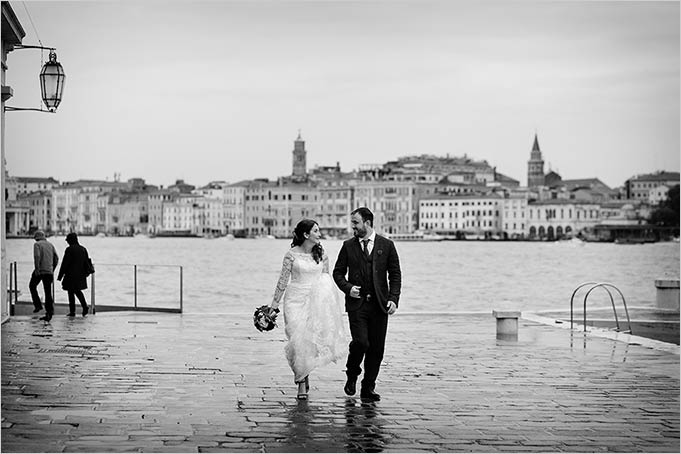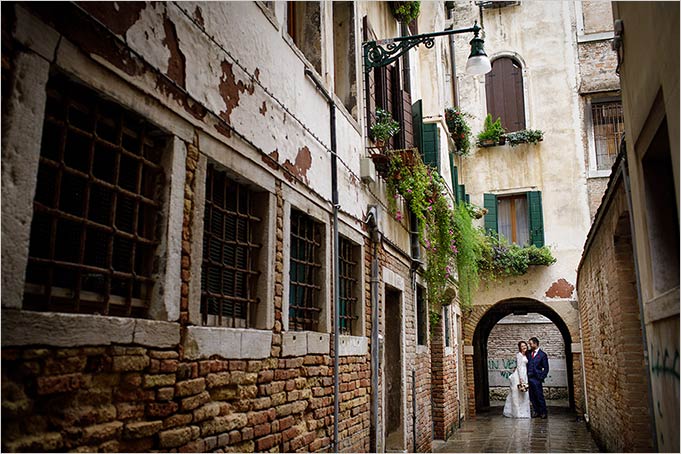 A WEDDING CEREMONY IN VENICE – PALAZZO CAVALLI
We planned Mghan and Ryan's Wedding ceremony at
Palazzo Cavalli
. It is an ancient
Venetian palace
close to famous
Rialto Bridge
, just in the heart of the city.
Palace sixteenth-century majestic facade is decorated by a Four-light windows (
quadrifora
).
A beautifully decorated stairway leaded Megan and Ryan to the noble floor where they finally exchange their wedding vows.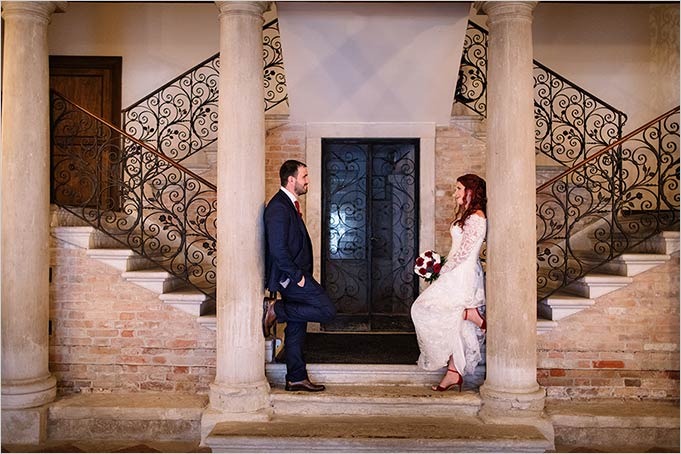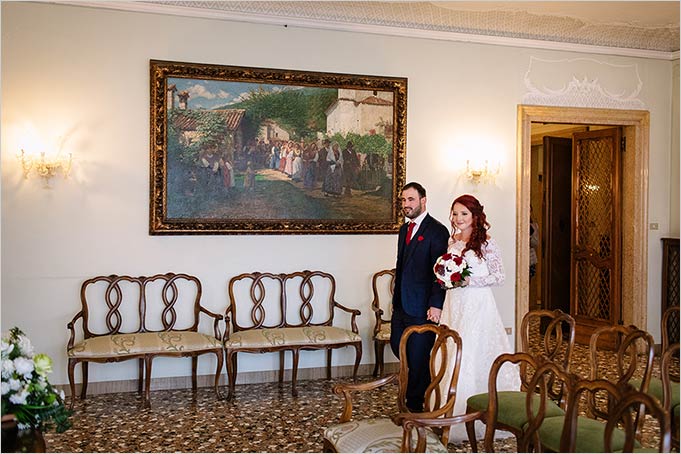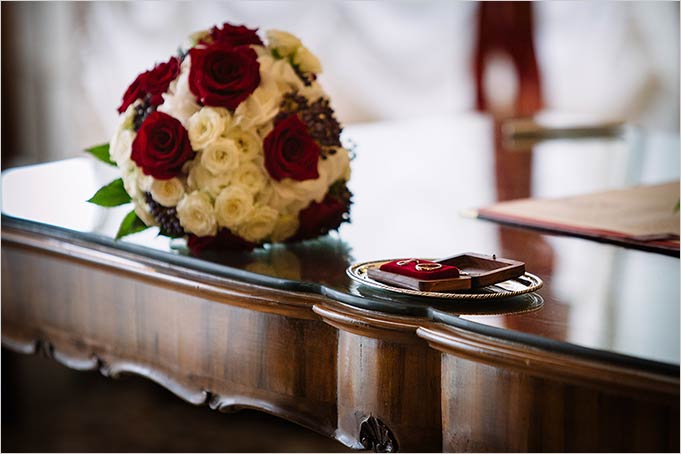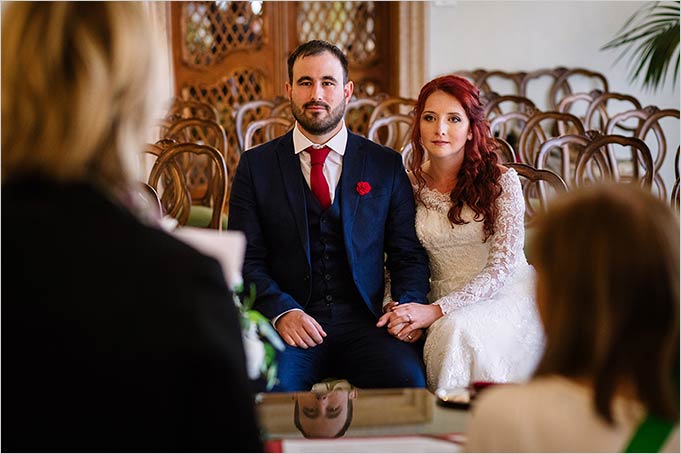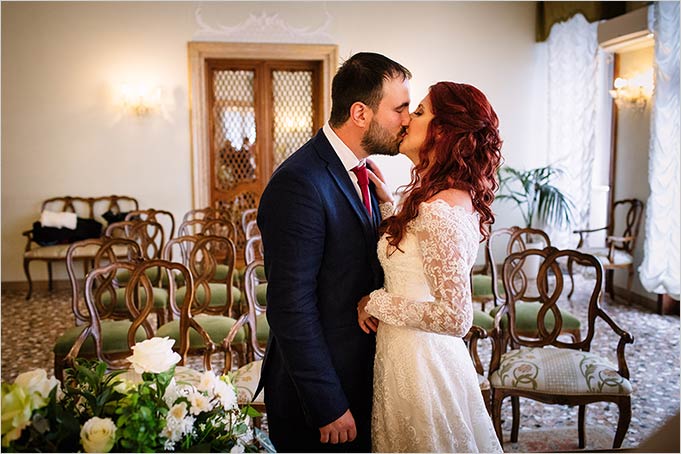 ROMANTIC WEDDING PHOTOS IN VENICE
After sharing the intimacy of the ceremony, now it is time for wedding photos!
Wedding photo shooting
is the most dynamic moment of the day and it's great fu walking through
calli
and
campielli
looking for the most secret hidden corners of Venice.
Meghan and Ryan chose to move by boat so that they could reach different spots and enjoy a real tour on
Grand Canal
!
They reached San Giorgio and
Piazza San Marco
. They went inside a sumptuous Venetian palace. Wedding photographer captured the beauty of its noble floor with its frescoed walls and ancient Murano glass chandeliers.
They could not miss a visit to
Caffè Florian
, the most famous cafe where names like lover
Giacomo Casanova
stopped.