VENICE FOR TWO » the ultimate intimate wedding setting
As wedding planners, we love suggesting perfect wedding destinations matching couple's wishes and desires.
When a couple contacts us to help them organize a very intimate wedding – just for the two of them – there is a perfect destination above all: VENICE!
Rebecca and Alireza are a lovely couple from Canada. Alireza has Iranian heritage and they both wished a special and very romantic wedding day.
What better choice than Venice, the most romantic city in the world as the place to crown love's dream?
A romantic and quaint photo-shoot along Venetian alleyways
Happy couple got ready in an apartment in the beating heart Venice that they had rented for the full duration of their staying. While Rebecca was finishing her make up, Alireza went out with the photographer to take some pictures waiting for the bride.
Once ready, she appeared on top of one of the typical bridges over the many internal canals! What a vision! Hand in hand the couple walked towards City Hall for their civil ceremony. Ancient Palazzo Cavalli, where civil weddings are celebrated, lies on Grand Canal. It is located just walking distance from the famous Rialto Bridge, one of the most evocative scenes in Venice.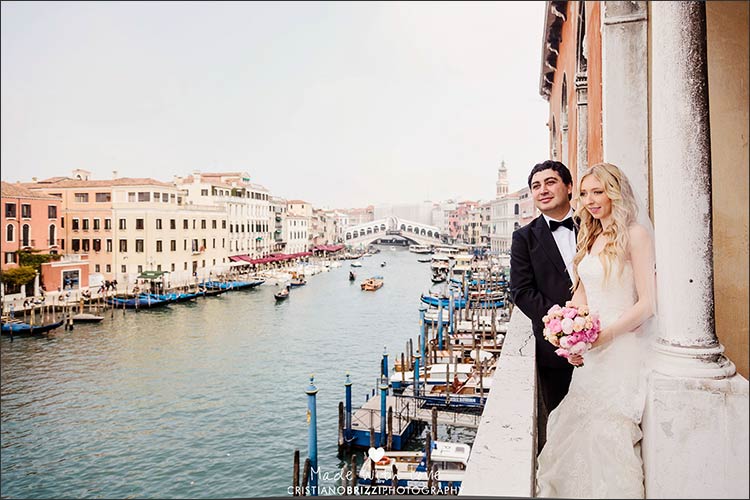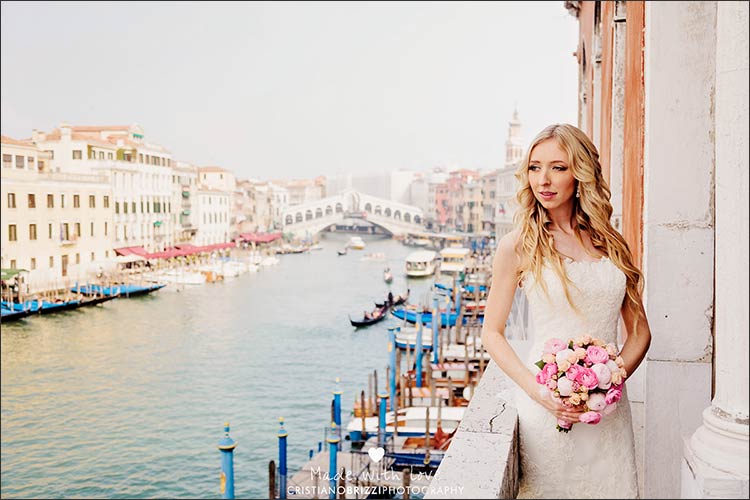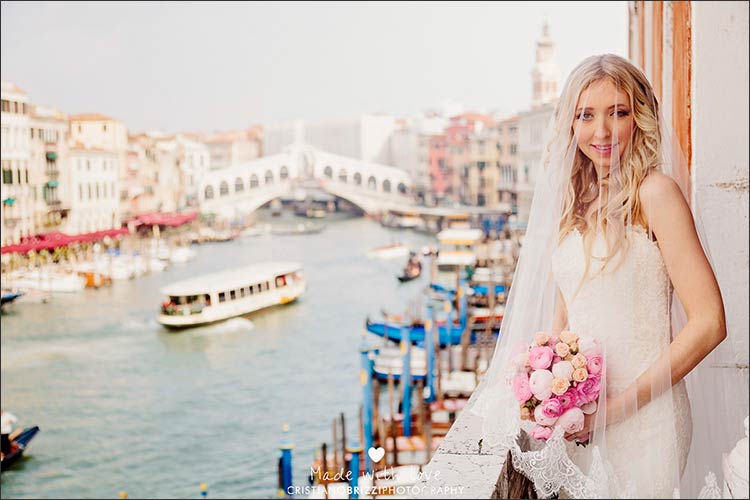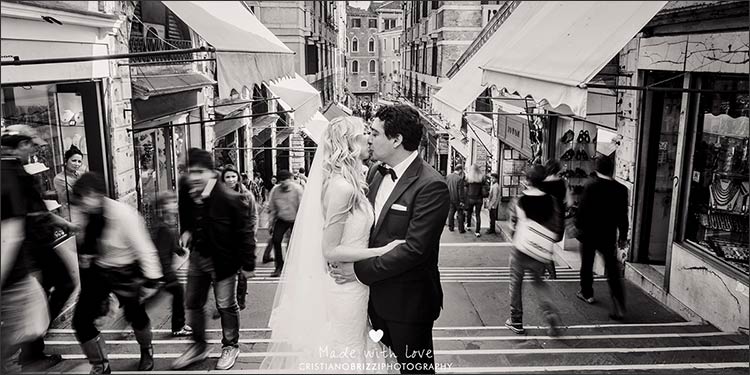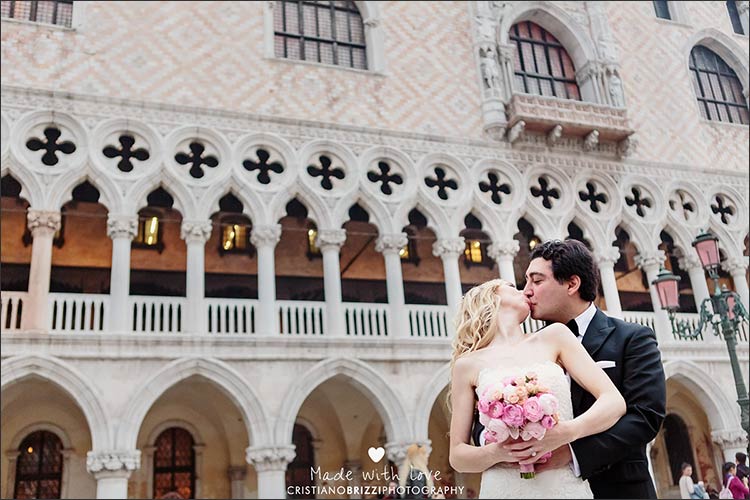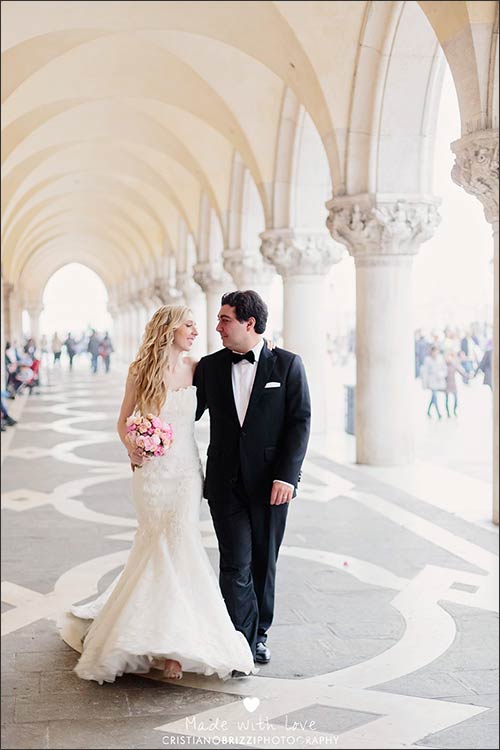 A moving ceremony with Rialto Bridge panorama
Arriving on a traditional Venetian gondola with the gentle sound of lapping waves is a just a unique experience! The magnificence of the palace façade created the ideal backdrop for this magical moment. Alternatively, like Rebecca and Alireza did, walking to the venue gives a wide opportunity to take some photographs along traditional calle – this is the traditional Venetian name of narrow lanes of Venice.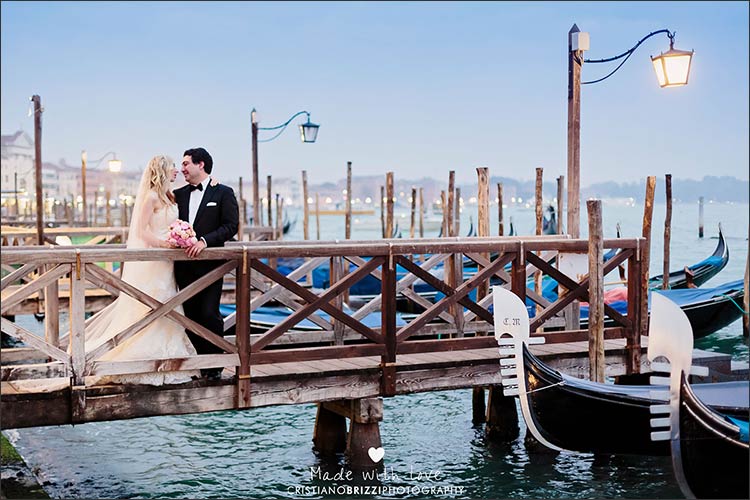 Palazzo Cavalli dates back to the 16th Century. It is a Renaissance palace withwide windows to admire spectacular and privileged view of Rialto Bridge. The villa is decorated with typical seventeenth century Venetian taste with original furniture, ceramics and paintings. Just amazing!
Thanks to the webcam in the main room of the City Hall, Rebecca and Alireza were able to share their special moment with their relatives back home via Skype. What a great idea!! It allowed their family and friends to take part to this special moment, even if they are far away.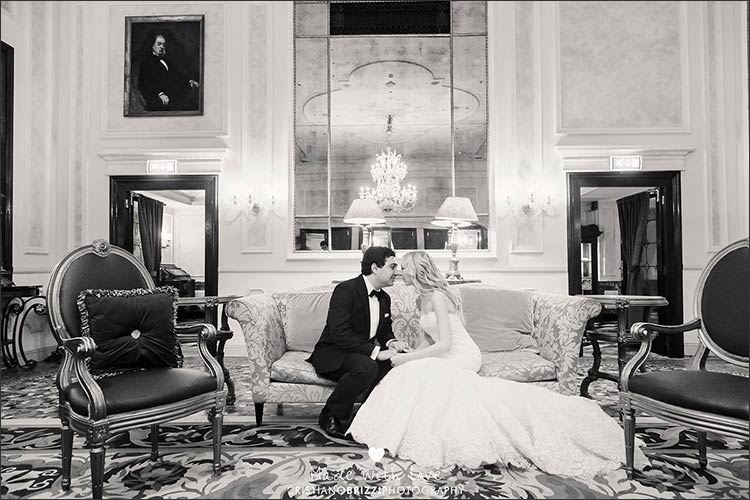 An elegant lunch on Grand Canal
After the ceremony their expert photographer, Cristiano Brizzi our couple took the chance to have some wonderful pictures. Newlyweds wandered along the symbolic sights of the city. Saint Mark's Square and Rialto were the extraordinary backdrop for these incomparable photos.
Rebecca and Alireza decided to have their celebratory meal on an elegant terrace of one of the exclusive hotel on the Grand Canal. A private table was booked for them. A romantic gondola trip for two in and around the Venetian canals closed an amazing day in Venice!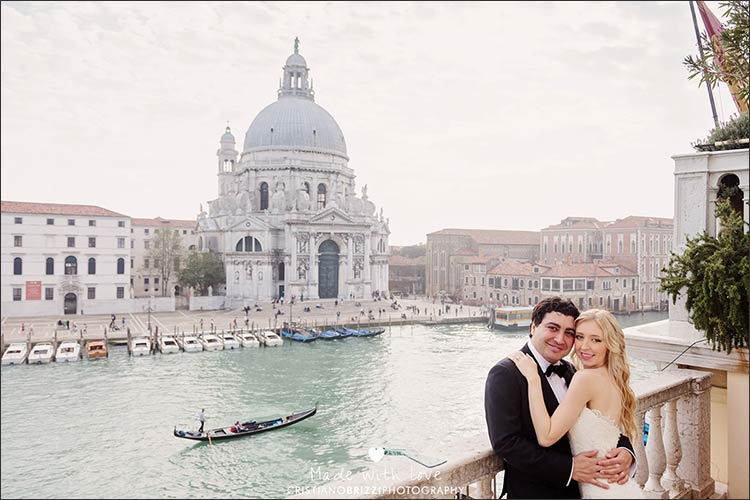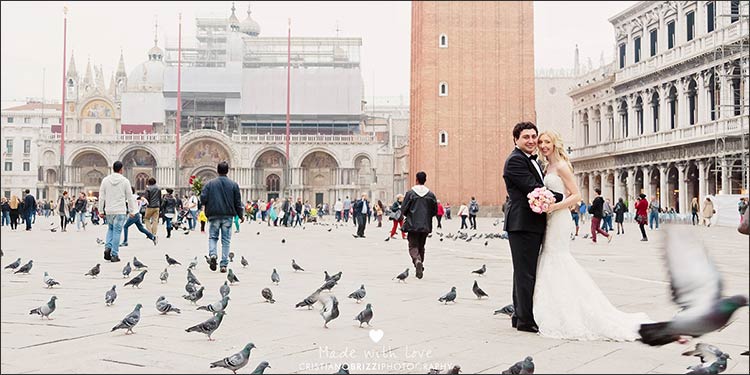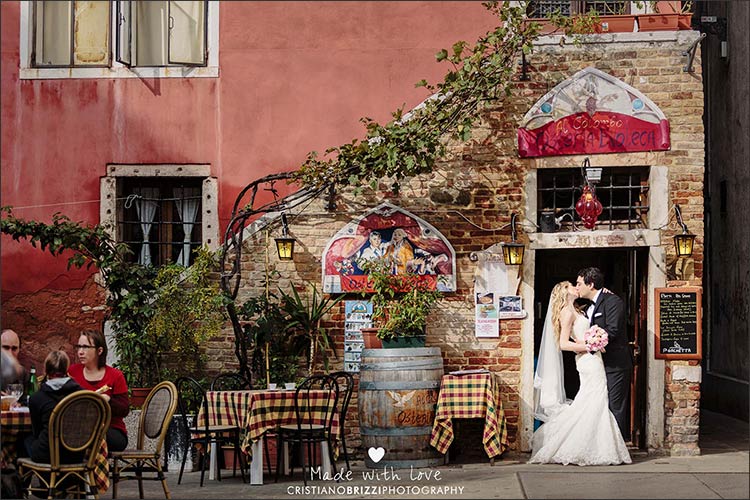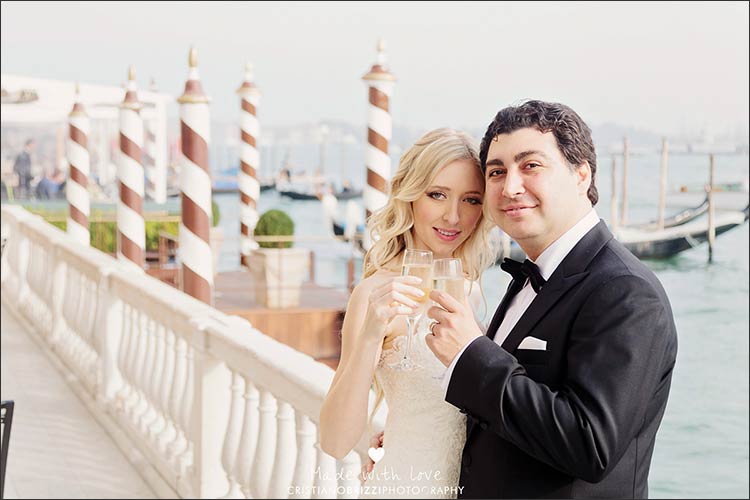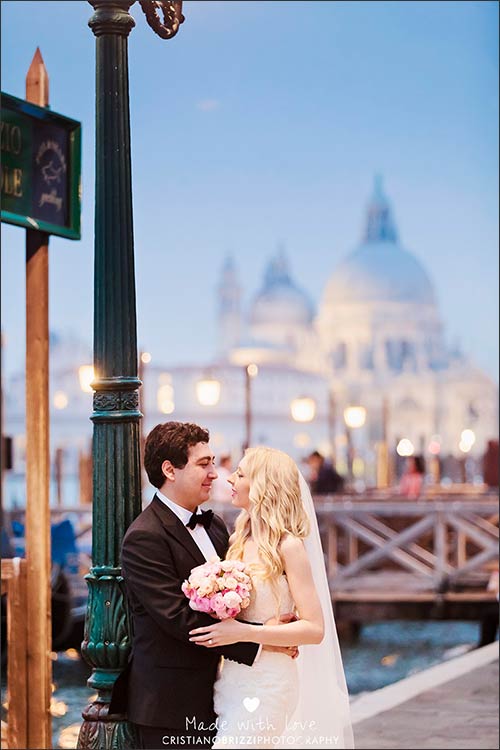 If you are looking for an intimate elope in Venice or an unforgettable wedding party with all your family and friends, get in touch with us!
We will be pleased to make your dreams come true in this unique and unforgettable city!