Venice: Top 10 Winter Wedding Destination
Vogue Magazine chose Venice as the first of the 10 best winter wedding destinations:
10 Amazing Winter Wedding Destinations Near and Far
Well, George Clooney and his wonderful wife Amal Alamuddin could not choose a different location!
We are sure you read a lot about their wedding.
As wedding planners in Venice we confirm that its appeal never disappoints.
Venice enchants much more than photos or post cards can do.
Venice atmosphere, lights reflecting in its canals, golden glows on elegant palaces make this city the perfect charming frame for a romantic wedding in Italy. Even more in Winter!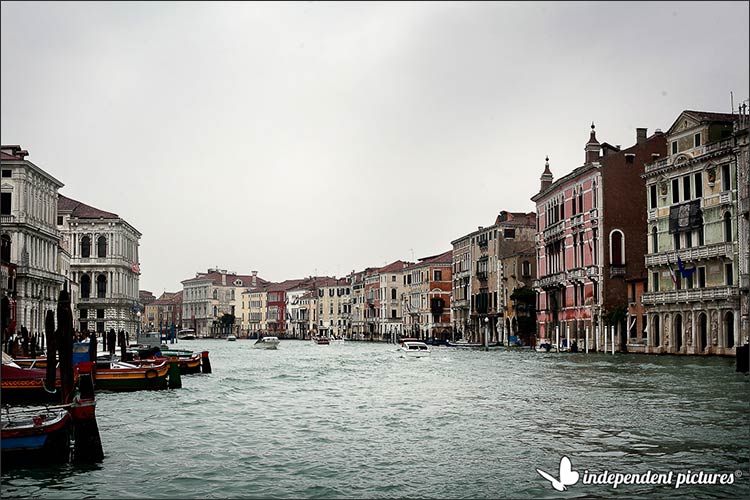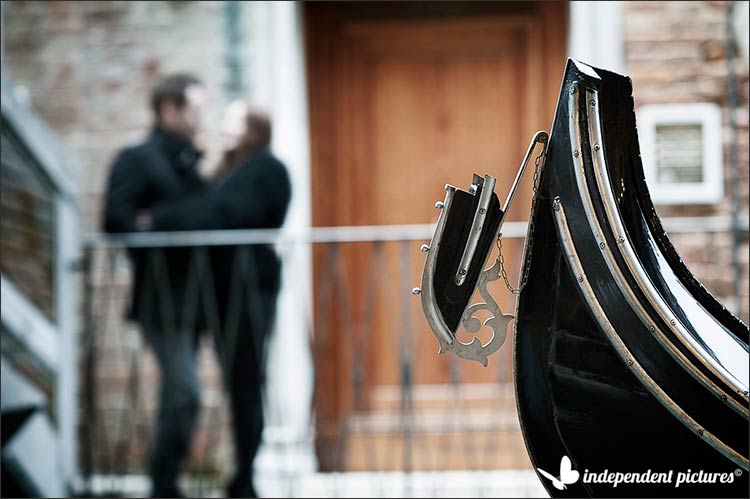 Two hearts and a city – Romantic Engagement session in Venice.
Rhiannon and Ryan are a lovely Australian couple coming from Melbourne.
They are both fashion designers and they chose Venice for their Italian wedding for its uniqueness and appeal.
Before their special day, they really wanted a special afternoon just for their own.
A lovely walk along the calli – so called Venice narrow streets – is the perfect set for an engagement photo session.
There is not a city that is more romantic than Venice. In Winter time you can enjoy it without the massive crowd of tourists around you. What a perfect choice!
Symbols of the city, such as Palazzo Ducale, Rialto Bridge are at their best… Aren't they stunning?
Night covers all with its magics and San Marco Square can be your private show!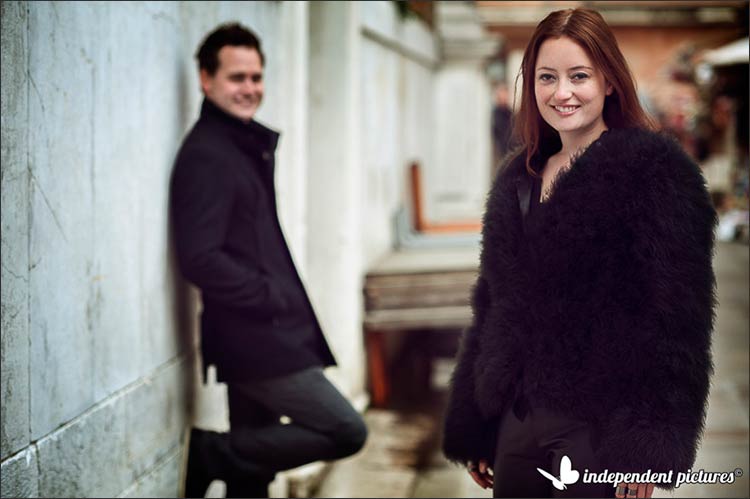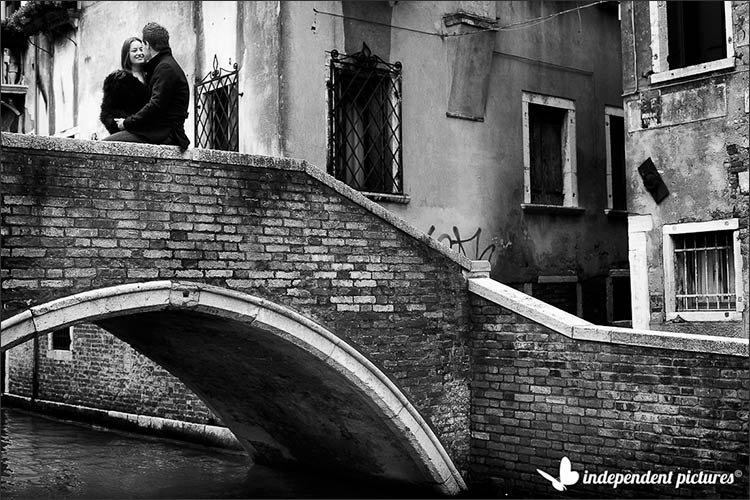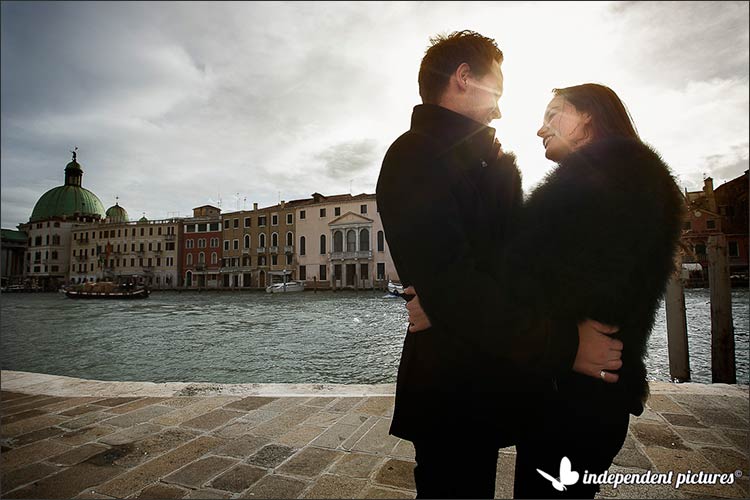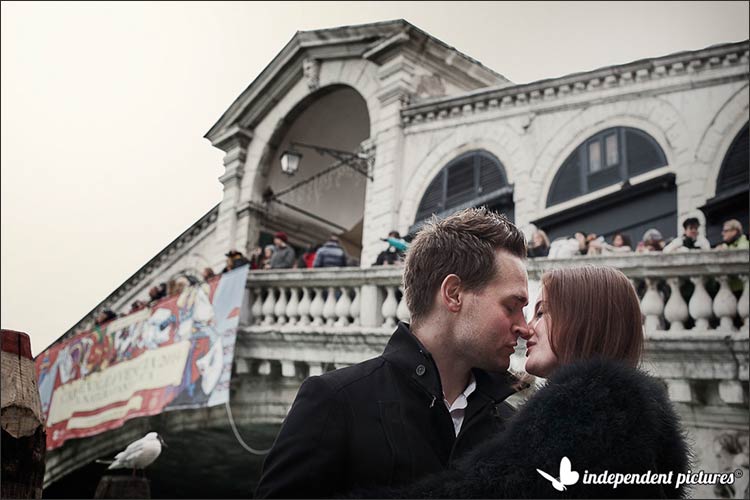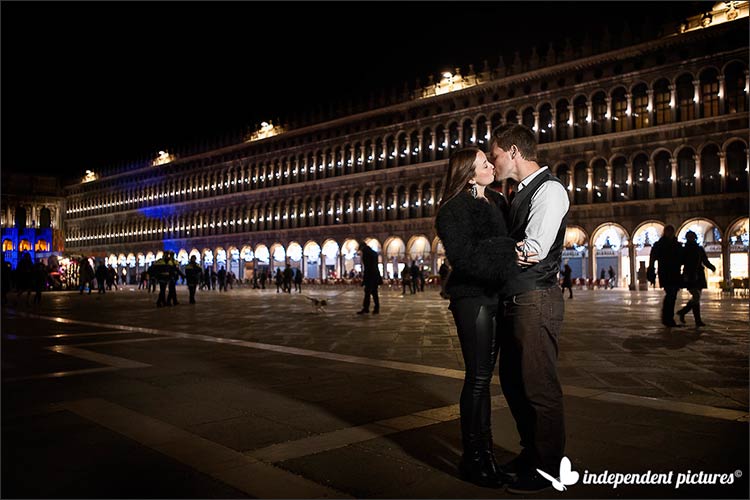 An Intimate Wedding in Venice
The day after their engagement session, Rhiannon and Ryan got ready for their wedding day in a small hotel in the very heart of Venice.
Rhiannon loves vintage style and she opted for an original vintage wedding dress that her mother tailored on her. Simply unique!
On her shoulders she wore a white fur cape with sparkling details and in her hands… a romantic ivory bouquet made of roses. A simple yet elegant style for sure!
Bridesmaids wore dusty pink dresses with black details, matching Rhiannon's vintage style.
A touch of irony and colour for Ryan's lady bug cuff links, a real lucky charm!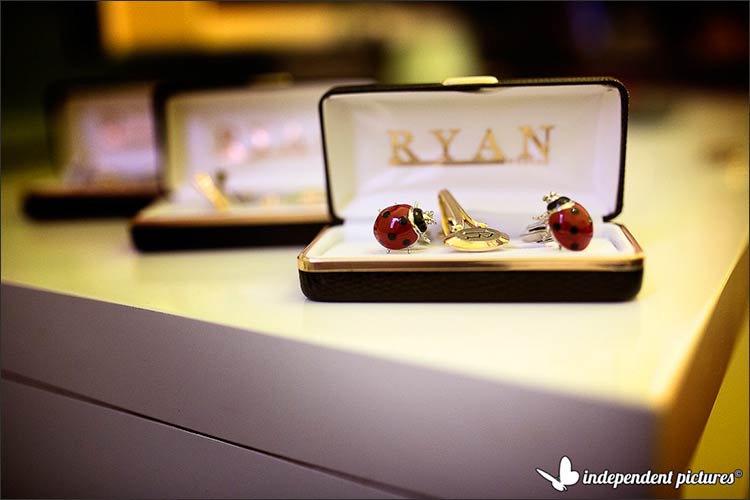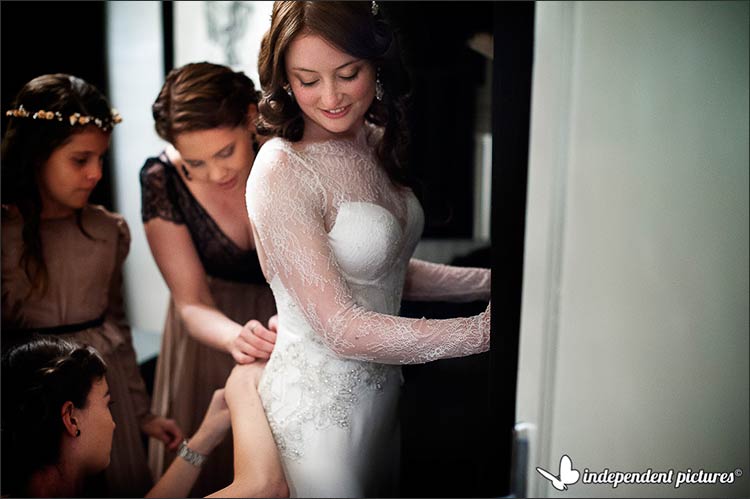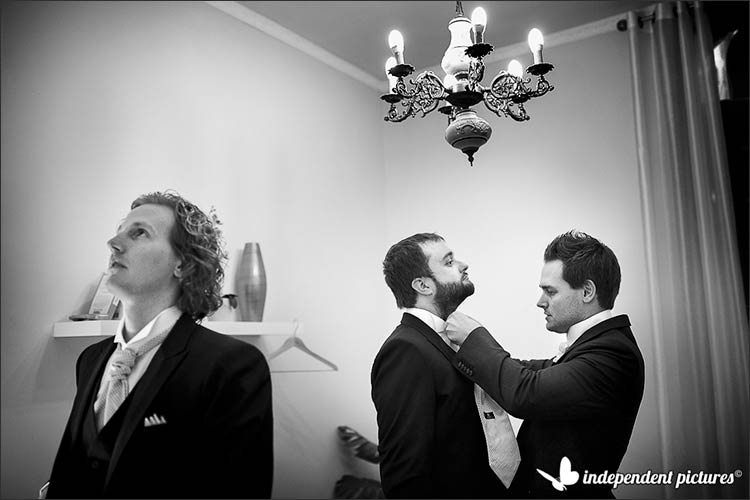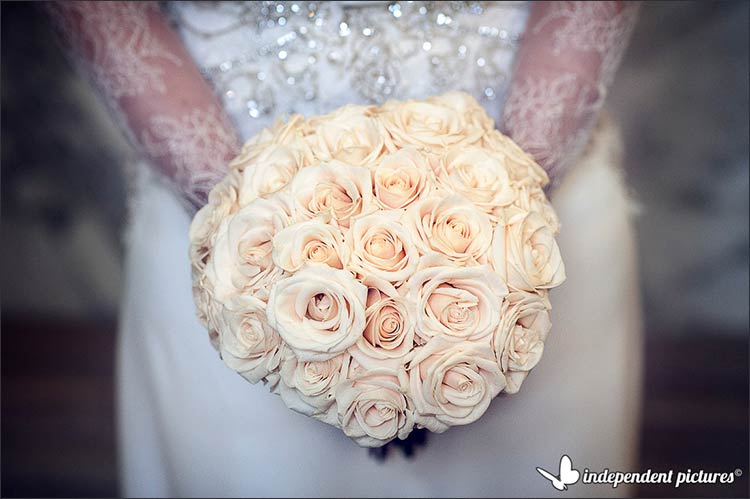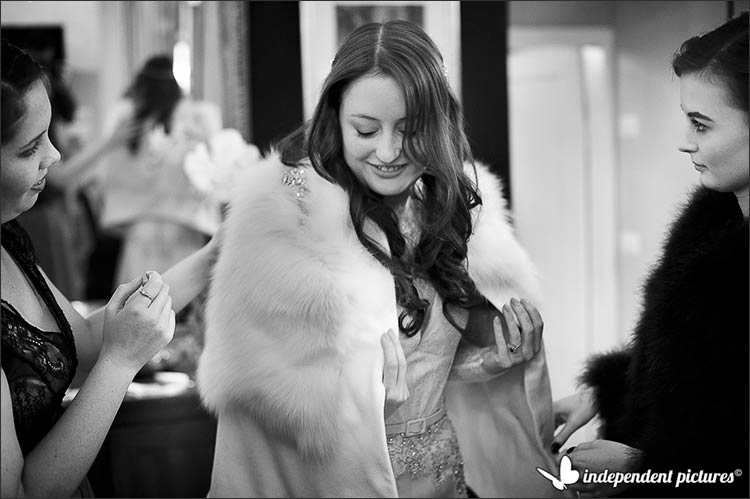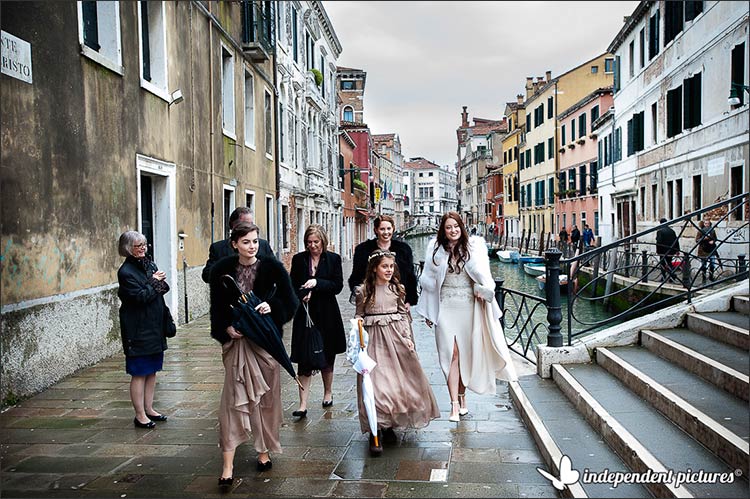 A romantic regal ceremony in Venice
Every church in Venice is amazing and you can tell it by Rhiannon and Ryan's choice for their romantic ceremony!
Ceremony was celebrated in an elegant chapel that is part of a bigger complex. A traditional Venetian building enriched by marbles, precious fabrics, sculptures and frescoes.
An intimate and stunning venue where you can celebrate Catholic ceremonies or Civil ceremonies in Venice. It can be the perfect frame for a civil ceremony with a strong symbolic meaning, just as it was for Rhiannon and Ryan.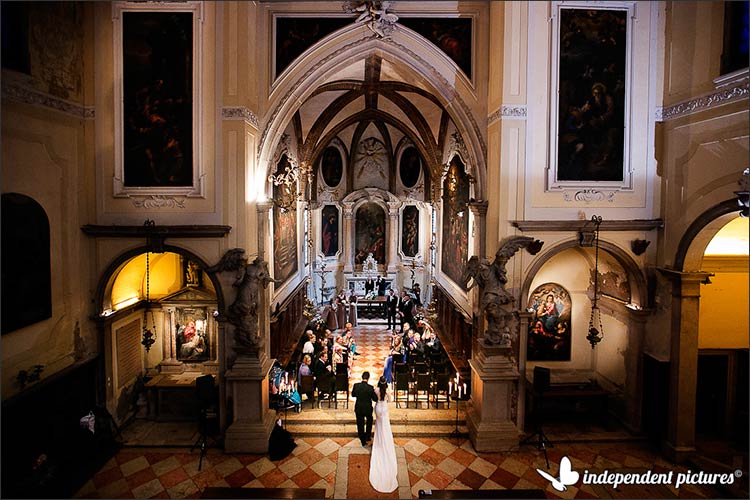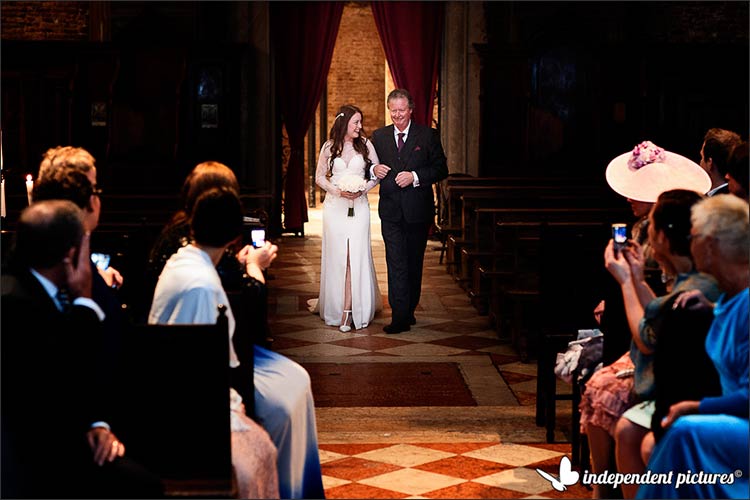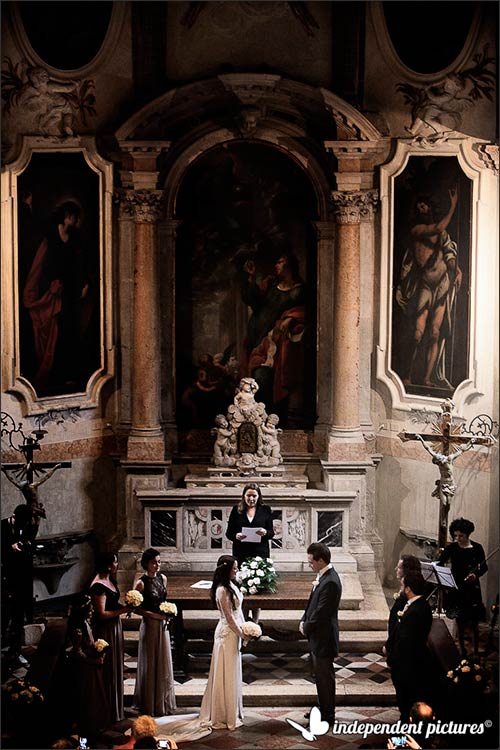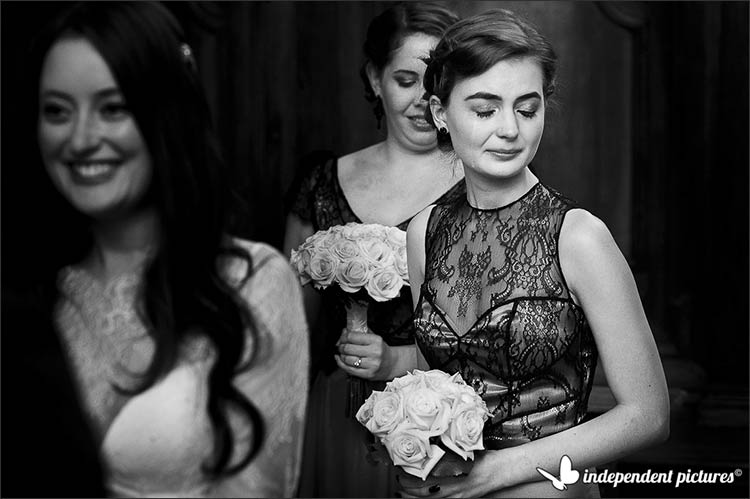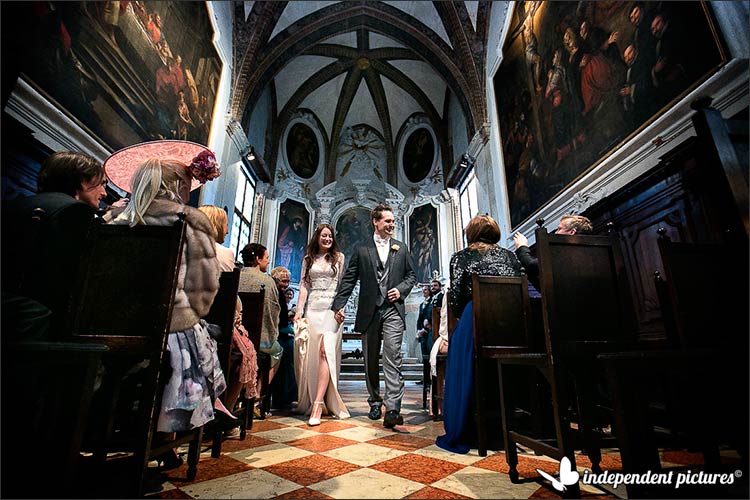 On a Venetian Gondola to reach an Elegant Palace on Grand Canal
After the ceremony, bride and groom and their guests got on an original Venetian gondola!
This is a dream for many! They were all very excited about the trip!
Gondola traditional boat, lead them to their wedding reception venue in Venice: a wonderful noble palace built back in 1400. It is now converted in a luxury hotel.
Palace facade is breathtaking! A rich pink facade facing Grand Canal!
The palace interiors seem a treasure nest! Your eyes will be captures by fine spaces, art and beauty. The ideal venue for an elegant wedding in Venice!
Renewal works to create the hotel inside the palace put on display the best features respecting history of the building. A wonderful work!
Elegant fabrics, hand made chandeliers in Murano glass, frescoes and original Venetian flooring… can you imagine a more spectacular venue for your wedding?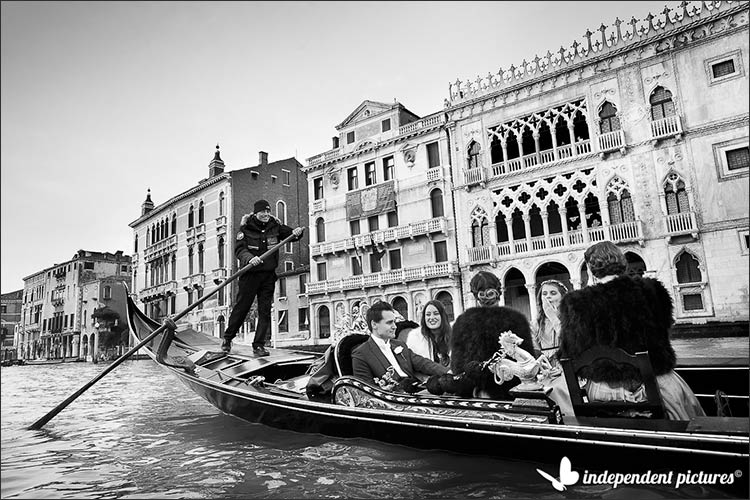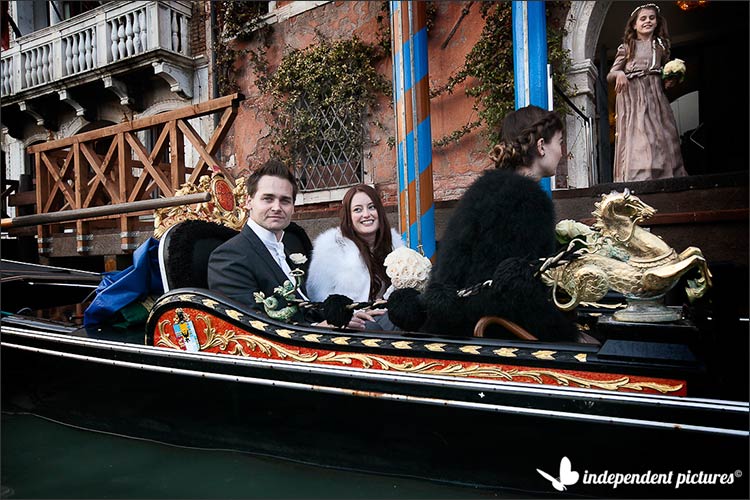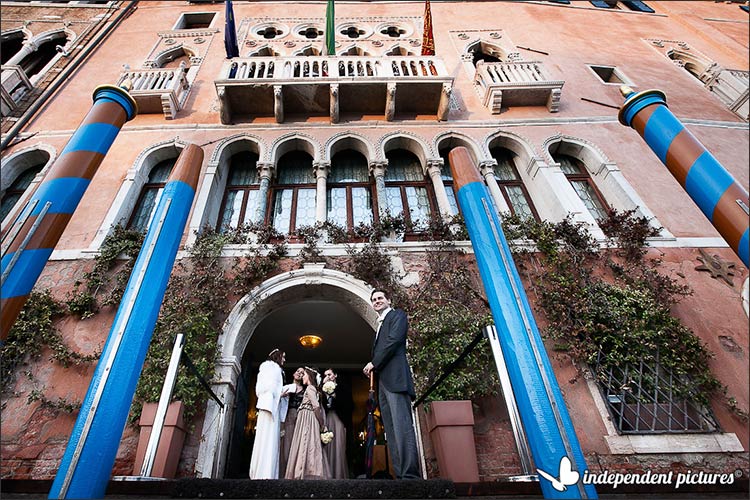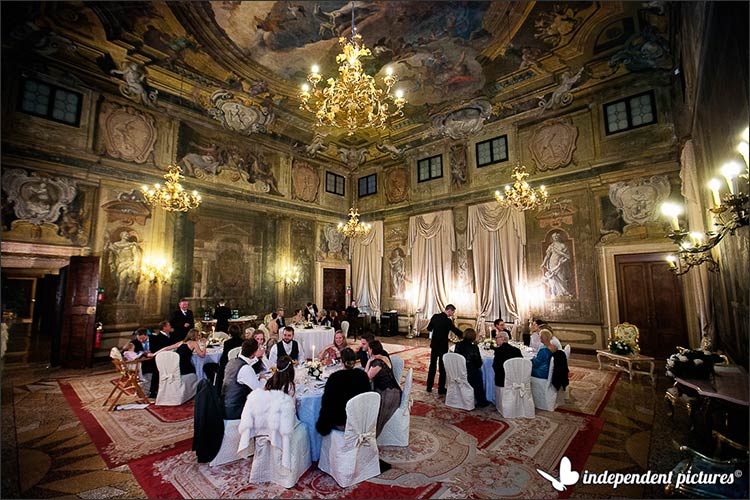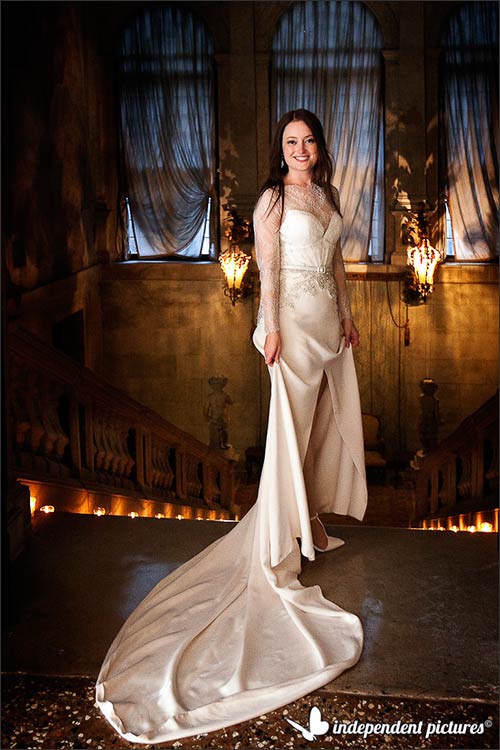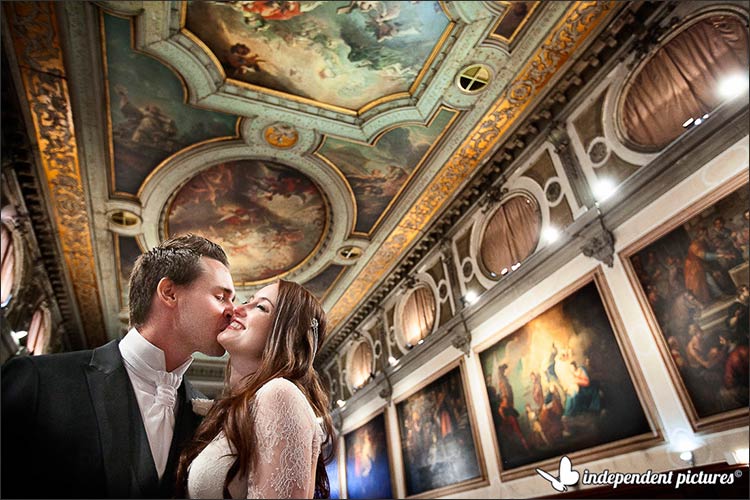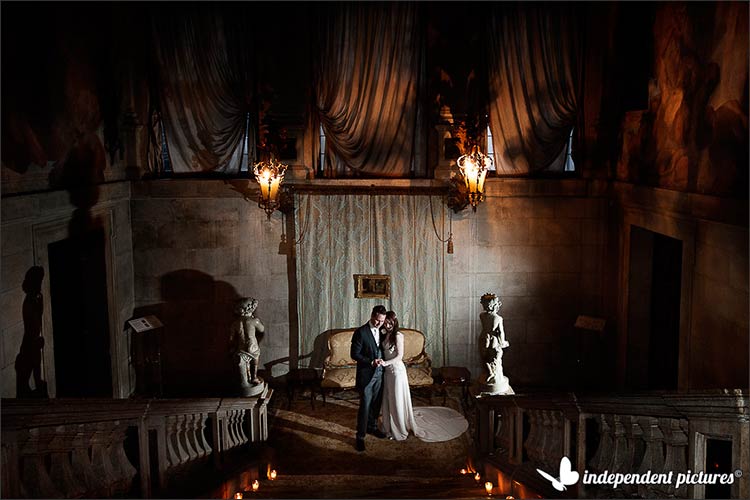 If you are looking for a magic atmosphere for your Italian wedding, Venice is your ideal destination.
Contact us to make your dream come true: a wedding on Grand Canal to discover that Winter is your favourite season!
A very special thanks to Independent Pictures Photography. They photos helped us to describe the appeal of wonderful Venice.
---