A catholic wedding at sunrise in Venice
Let me tell you the story of Christine and Vincent's destination wedding in Italy!
Christine and Vincent eloped for an intimate and unforgettable wedding in Venice! They came from US, they were looking for a very special experience so I suggested them the best that Venice can offer for two lovers.
For their romantic Roman Catholic ceremony I suggested an amazing church located in the heart of the city: Santa Maria dei Miracoli. 
The church is a architectural masterpiece with its polychrome marble facade and the its one nave interior with decorated barrel vault.
Christine and Vincent immediately fell in love in it! I'm sure you too!
It was exactly the scenario where they were dreaming their romantic elope in Italy.
Flowers, music and Venice scenario made their wedding incredibly special. Enjoy following pictures, talented photographer David Christian Lichtag captured magic moments of the day.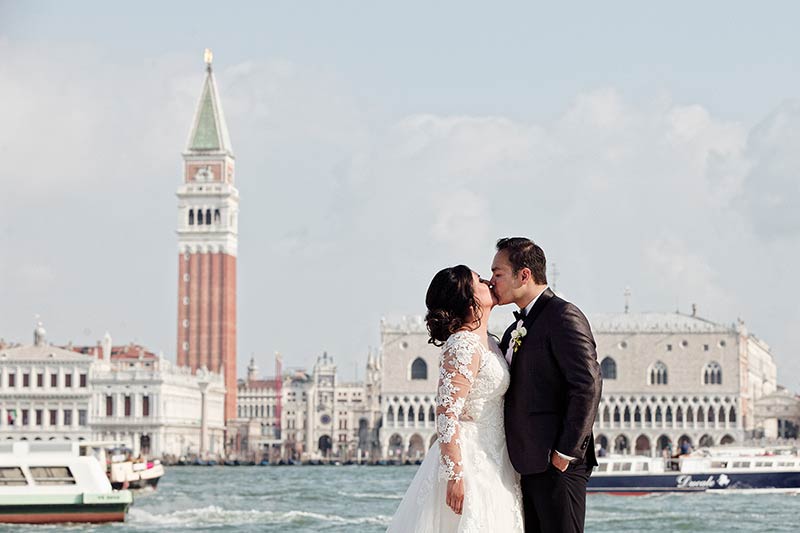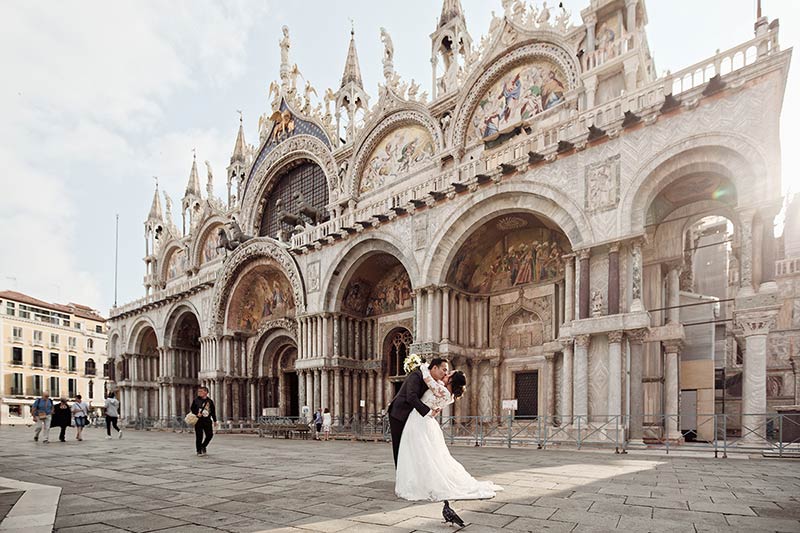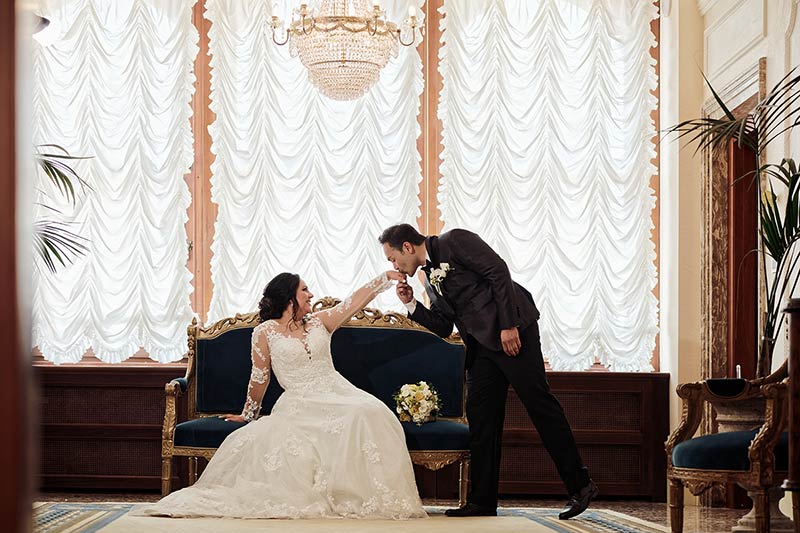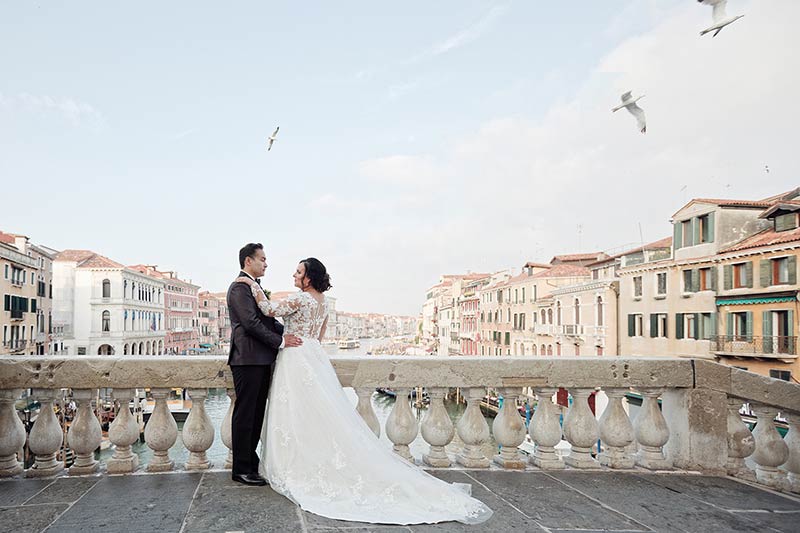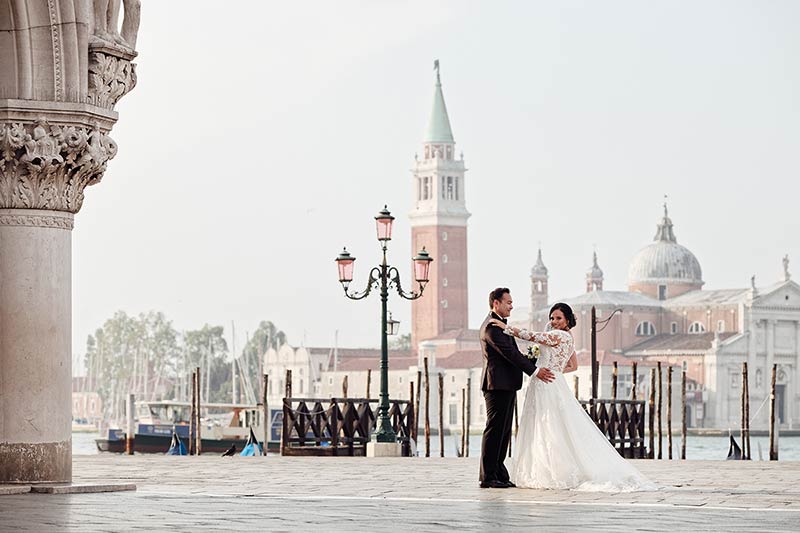 Catholic wedding in Venice
A different getting ready in Venice at night
Christine and Vincent got ready at night in a silent atmosphere among the ancient venetian houses not far from the famous
Rialto Bridge
.
The city was dark, just the lampposts along the streets and lights from some windows made a magic setting. Can you imagine that? Pure poetry!
It was different and very exciting for bride and groom getting ready in an ancient Venetian palace rich of history and secrets.
At the sunrise Christine and Vincent were ready to begin their special wedding in Venice! They both got the boat and travel across the city to discover the most beautiful corners!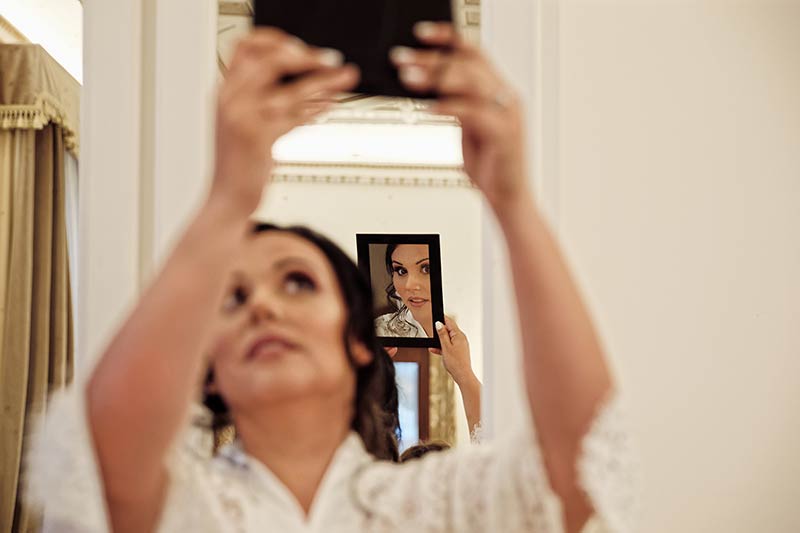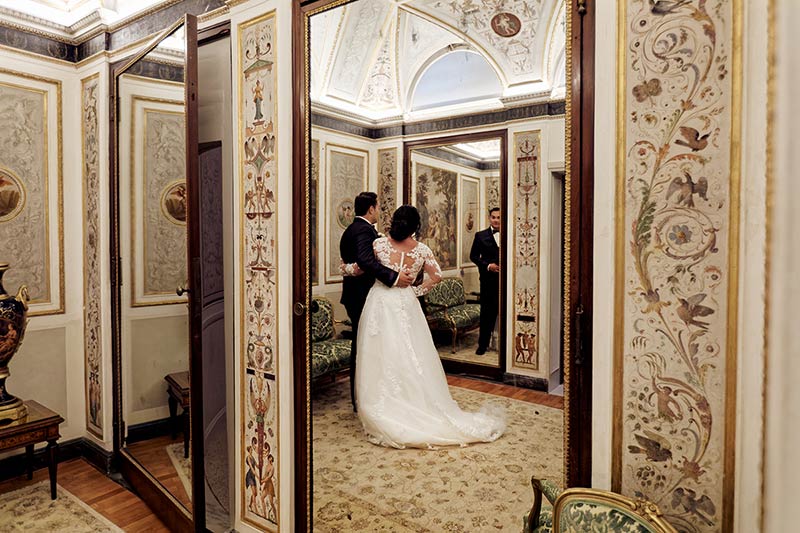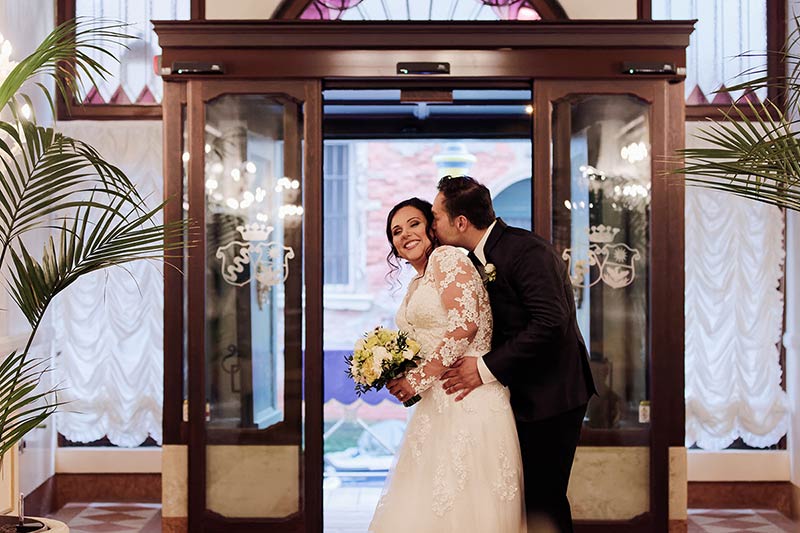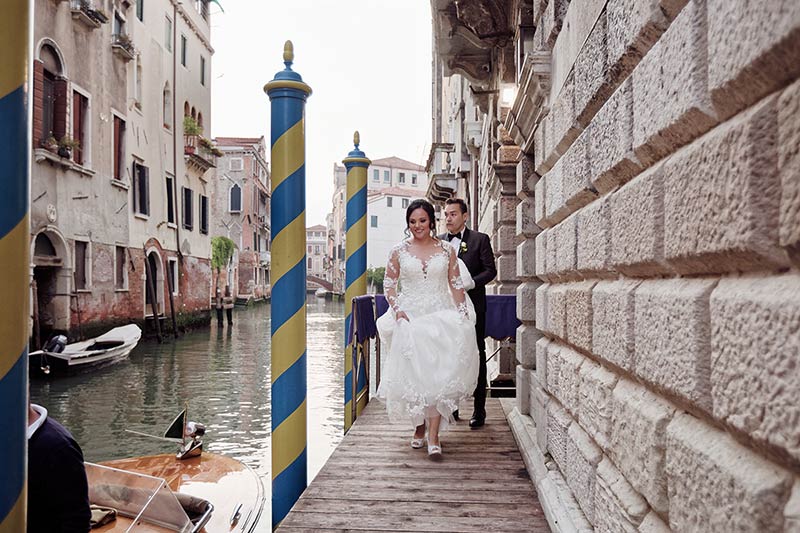 Catholic wedding in Venice
Discover Venice at sunrise through a photo shooting
Christine and Vincent arrived in Venice just a couple of days before the wedding so did not have much time all secrets of Venice.
Their special
elope in Venice
gave them the chance to discover the city! They took a boat from their hotel and they enjoyed an amazing Venetian journey!
Some shoots at
Ponte di Rialto at the sunrise
let them enjoy the beautiful view from the bridge along
Grand Canal
.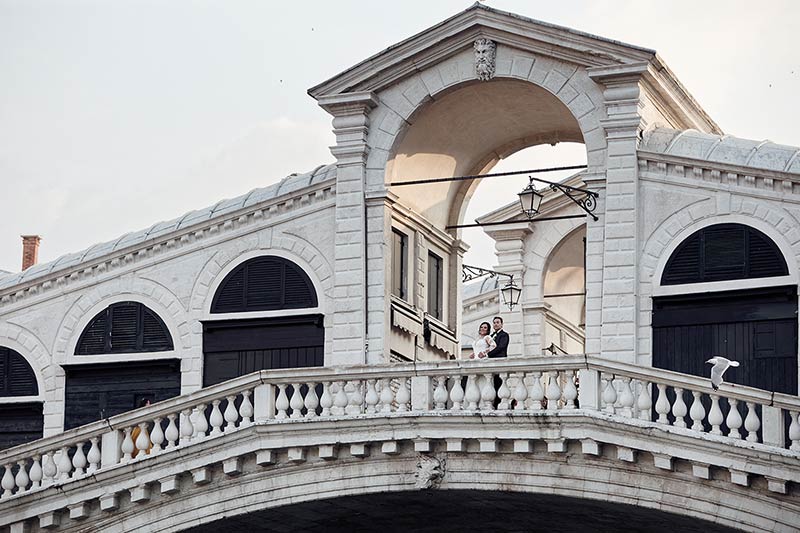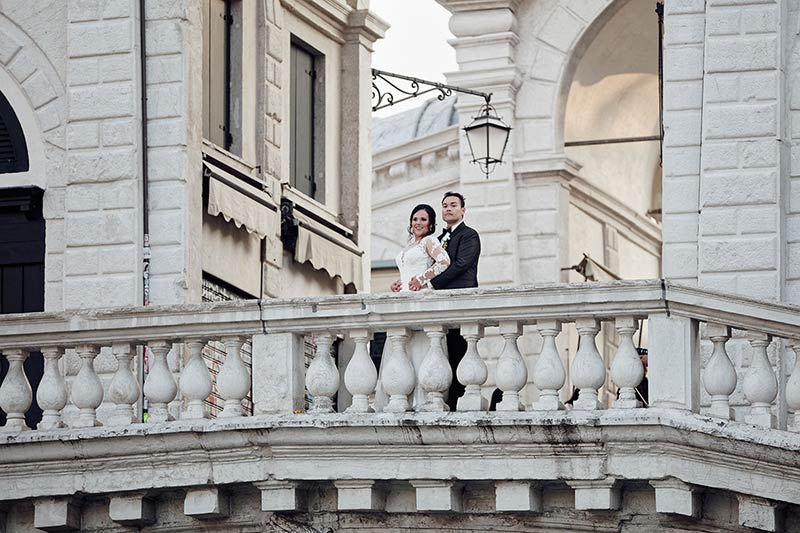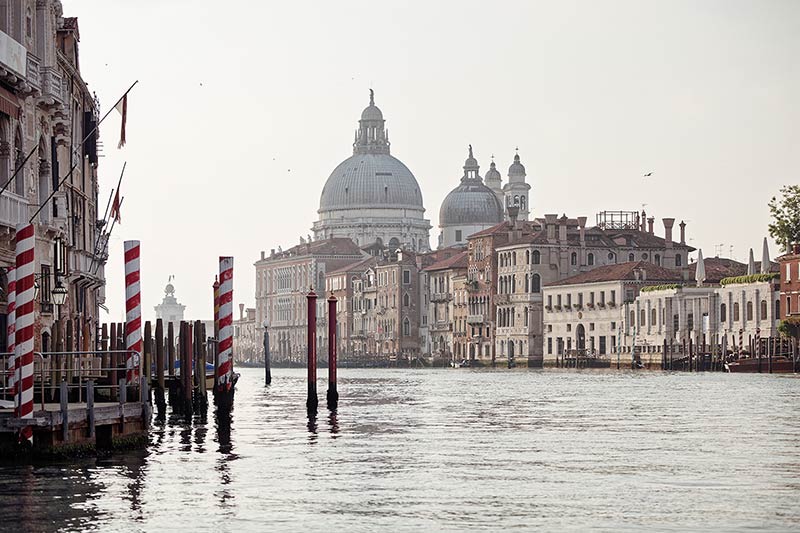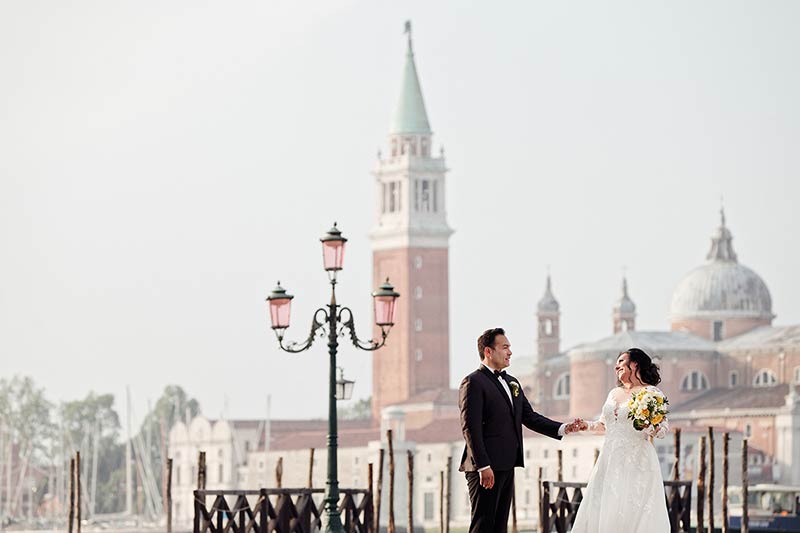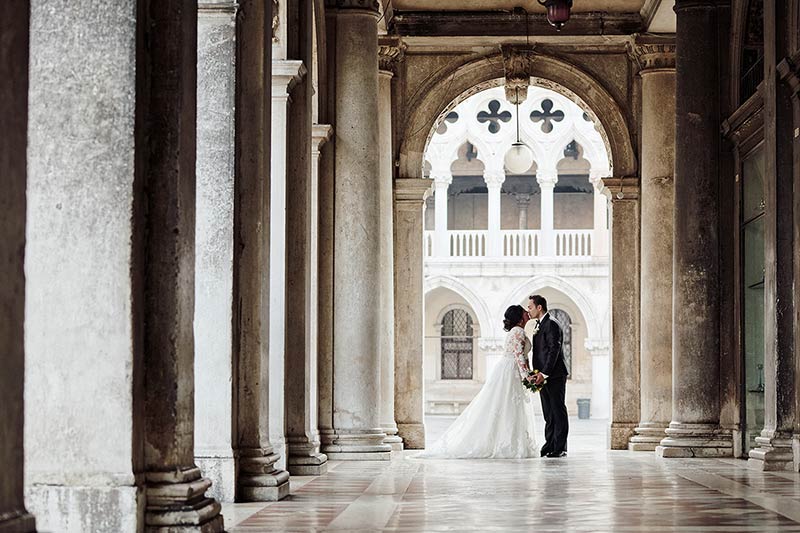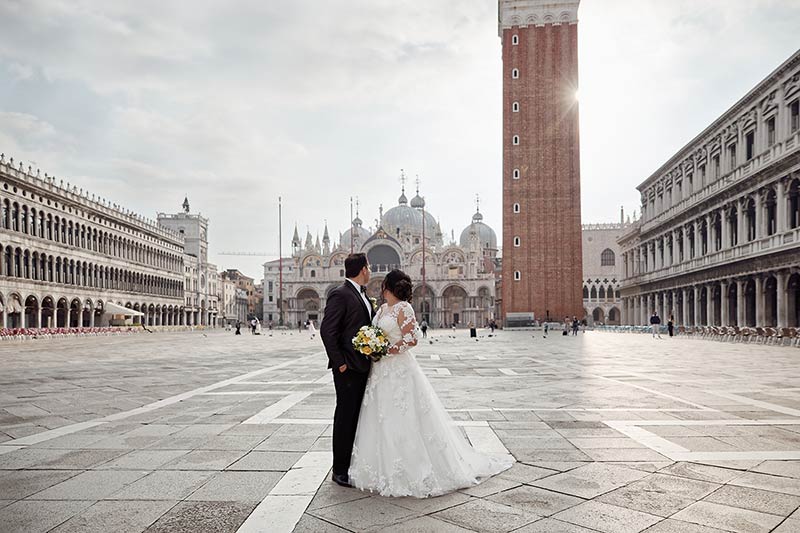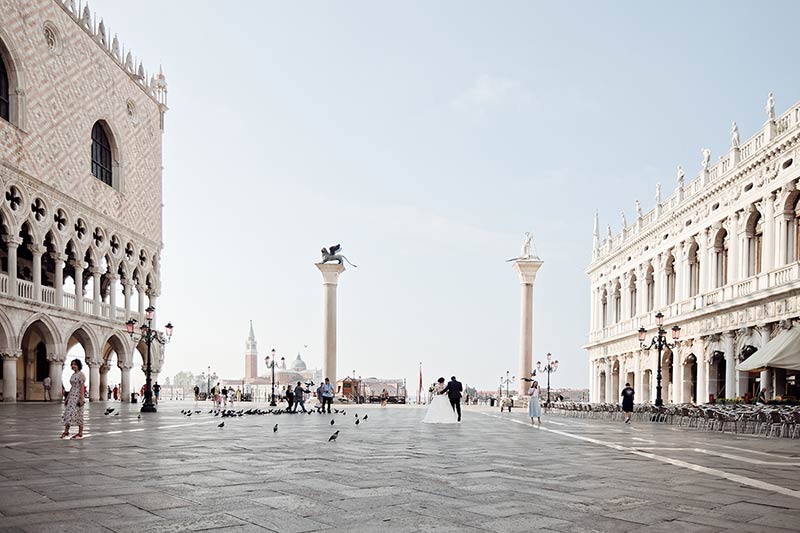 St Mark square is always a must, a walk along its portico and some shoots at Florian Coffee made their experience even more special.
Before reaching the church, Christine and Vincent visited by boat Venice narrow canals, small bridges and they cruised under a famous Baroque bridge, Ponte dei Sospiri. Very romantic!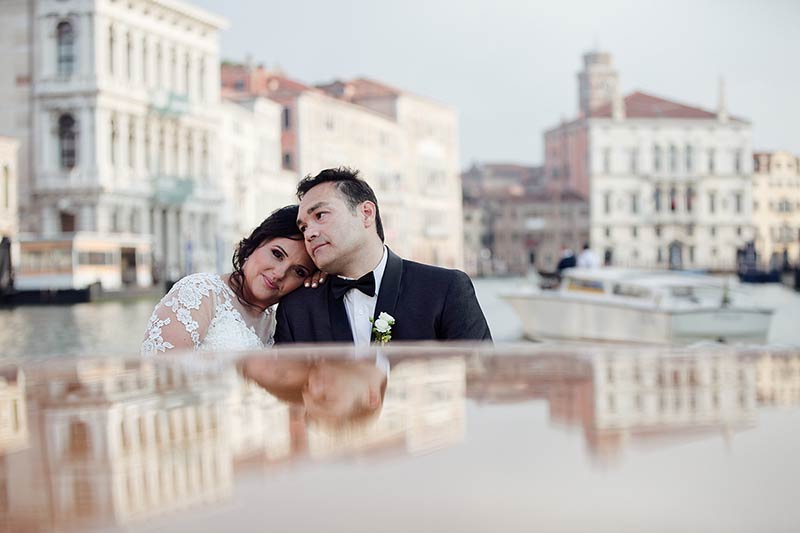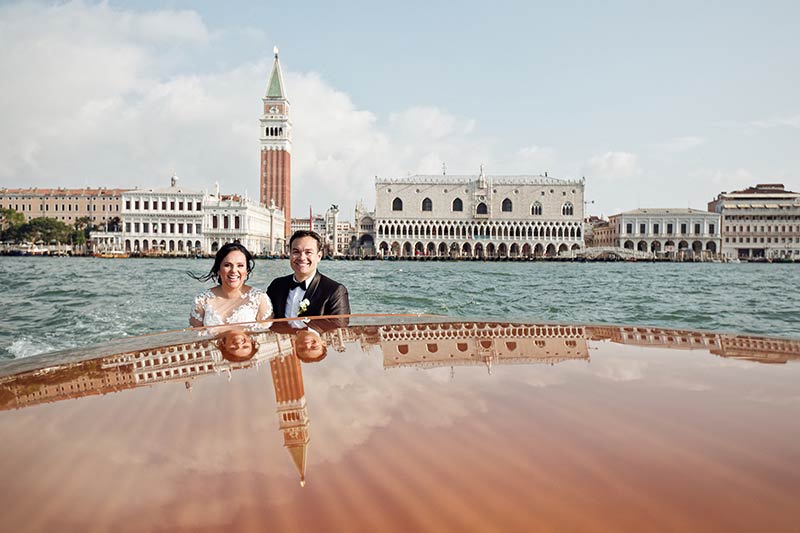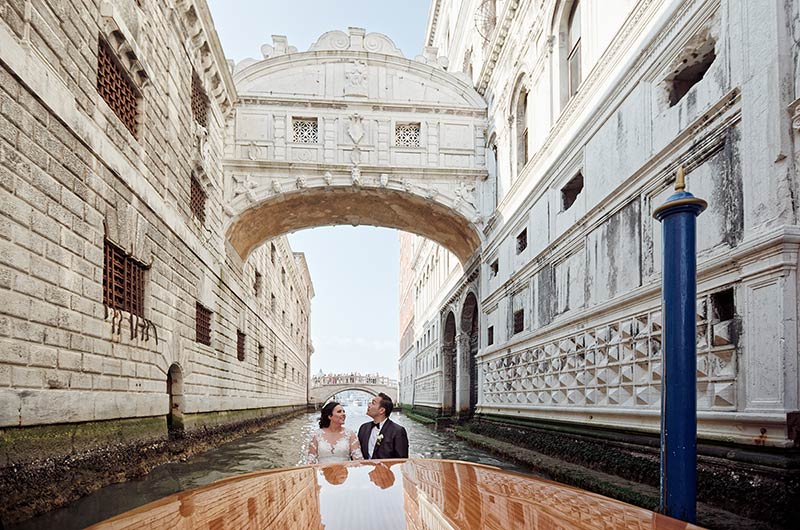 Catholic wedding in Venice
A romantic catholic ceremony in a wonderful church in Venice
A wedding in Venice is always amazing and if you are keen for a Roman Catholic Ceremony the city has many stunning historical churches. Santa Maria dei Miracoli church is one of these.
The ceremony was incredibly romantic and very intimate.
Bride and groom's walk down the aisle along the church nave was a magic moment. At the end of the aisle step up the steep steps and reached the alter.
From there they could enjoy all the beauty of the church: colorful and majestic marbles and the barrel vault.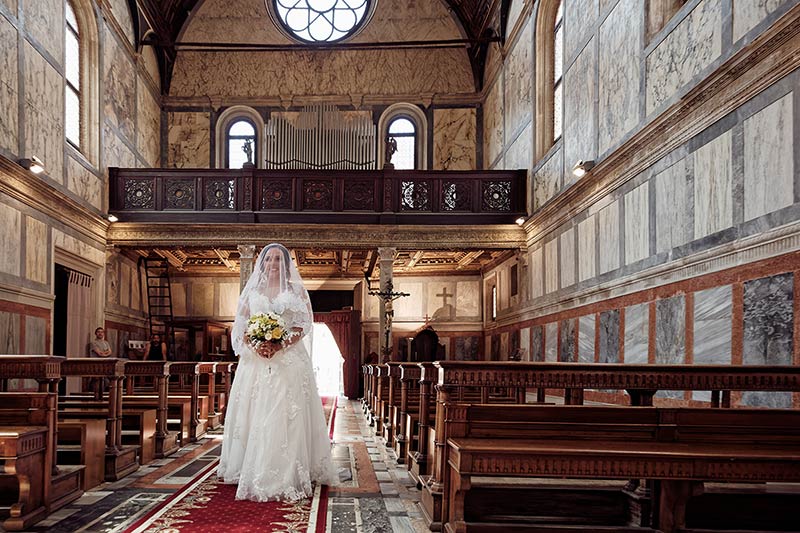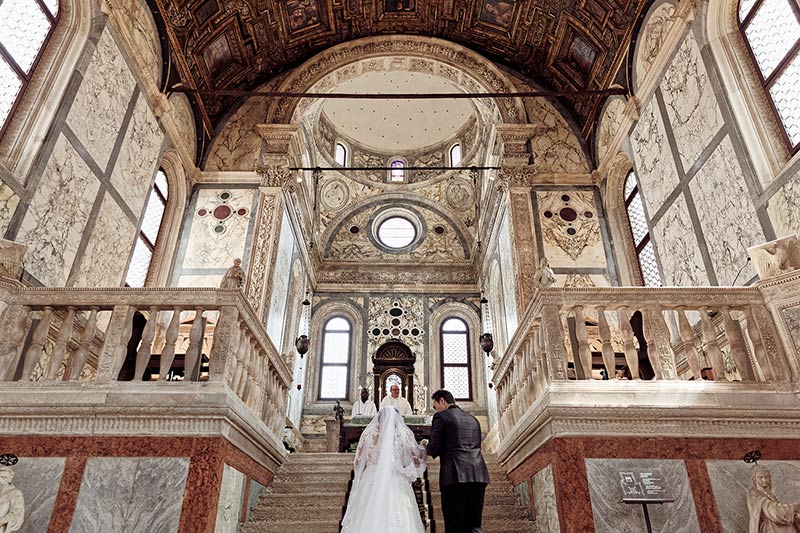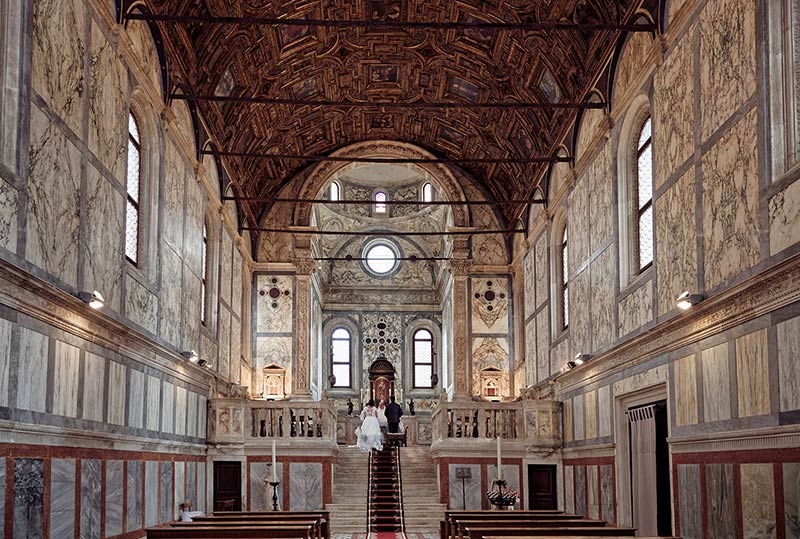 What a romantic day for Christine and Vincent. We could not imagine nothing more romantic than this!
Thank you Christine and Vincent, for trusting my guidance sharing with me all these special moment of your destination wedding in Italy.
I thank David Christian Lichtag for his amazing work. He perfectly got the essence of the elope in Venice and the beauty of an enchanting city!
Did you enjoy the wedding we planned in Venice?
Contact us, we will be happy and proud to plan your special wedding in Venice!