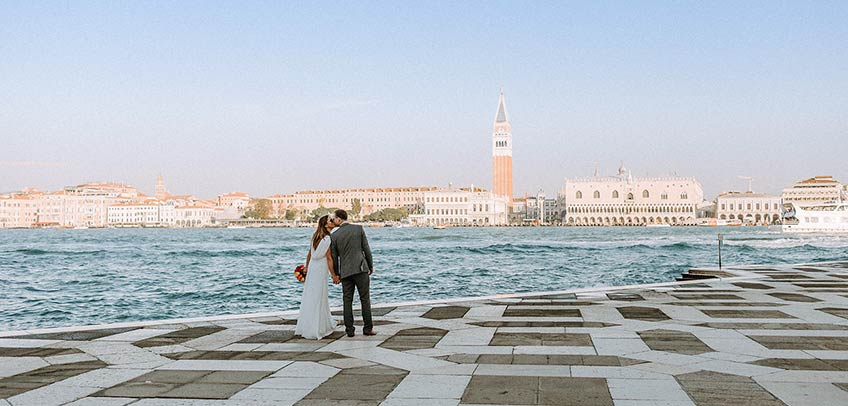 A colorful and fun wedding in Venice
The idea to live your wedding day as the most relaxed day of your life, full of fun and carefreeness is always a great one!
Katie and Christopher eloped from England to live a wonderful experience full of fun in Venice, one of the most beautiful cities in the world!
It was a great to guide them across the city discovering the most beautiful corners and traditional palaces.
Photographer Stefano Degirmenci has been incredibly creative. He perfectly guided the couple all day long providing with amazing shots!
Wedding day in Venice started with a photo shooting at sunrise time when light in Venice is soft and romantic. You can see the real beauty of St. Mark square and its surrounding.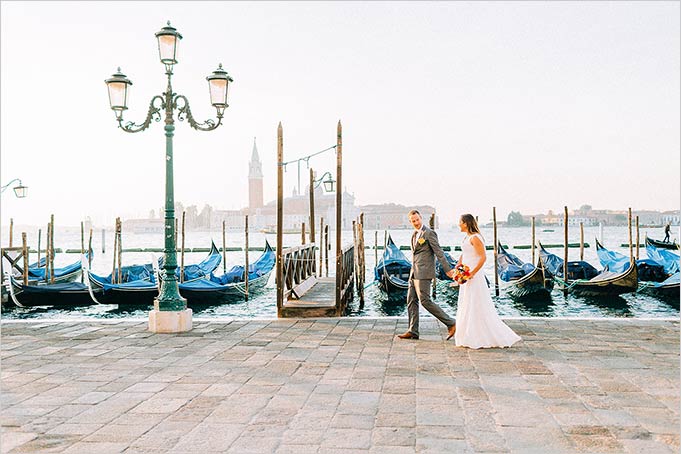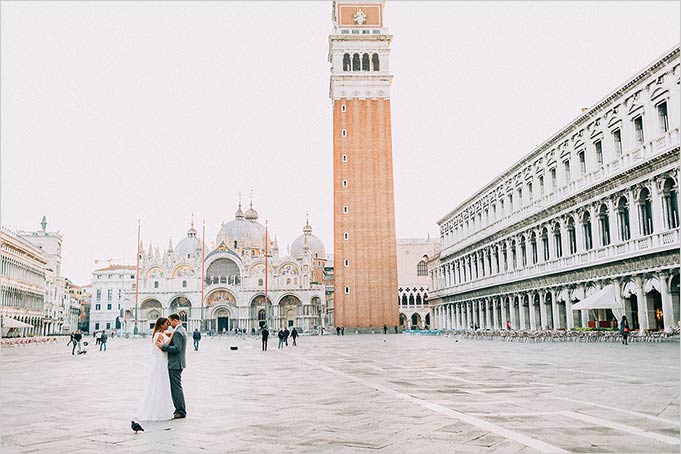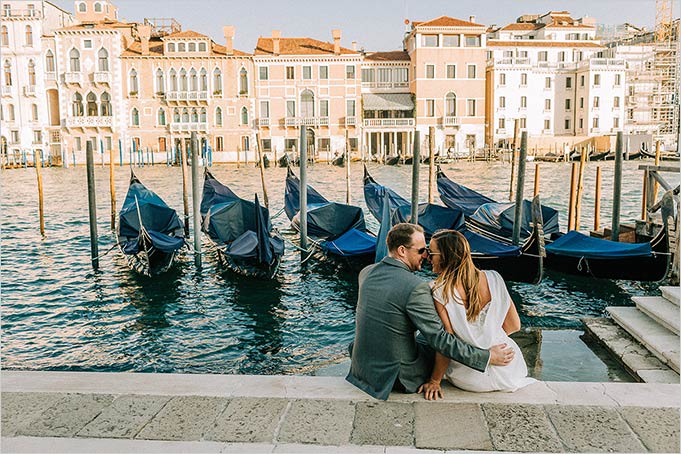 Sunrise wedding in Venice: let's start the photo shooting!
Katie and Christopher planned the wedding for mid in October. They the hotel early in the morning at 6,30am. It was still dark and the city was still empty. Fabulous!
Photos at sunrise are surely the best moment to enjoy a quiet Venice. We walked to St. Mark square where the photo shooting started! At around 7,30am sun rose and it was so lovely to capture the images of the square with an early morning sun.
From the promenade in front of Palazzo Ducale we could see San Giorgio island while the St. Mark church cupolas overlooked the square, what wonderful scenario!
Then couple took a boat and they reached San Giorgio island. We could see all Venice from here!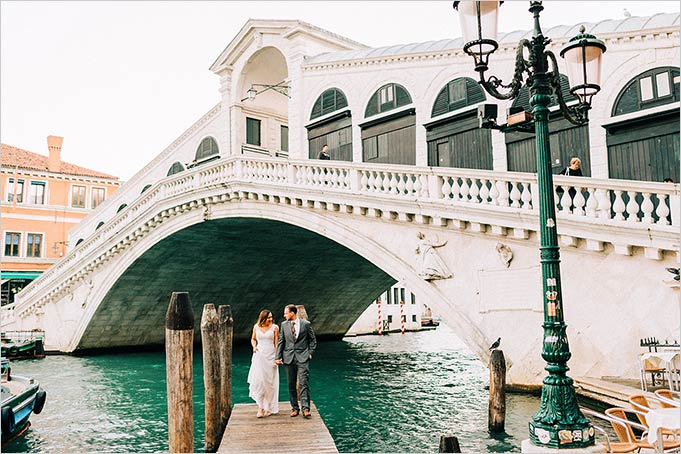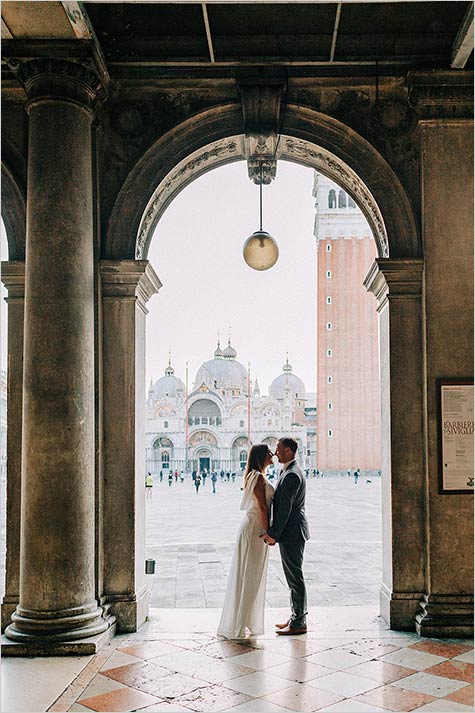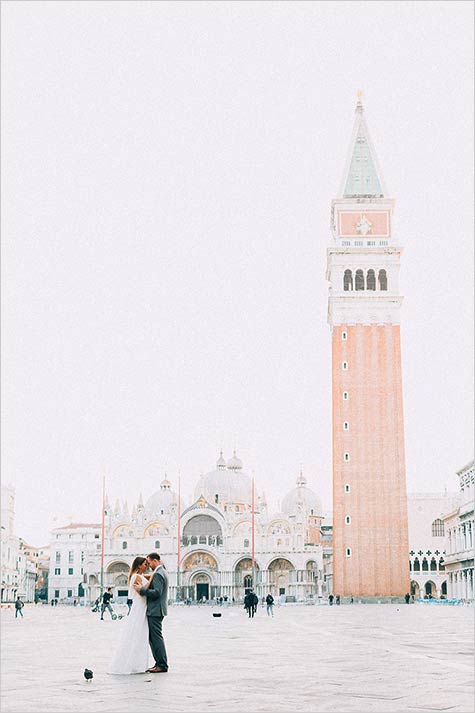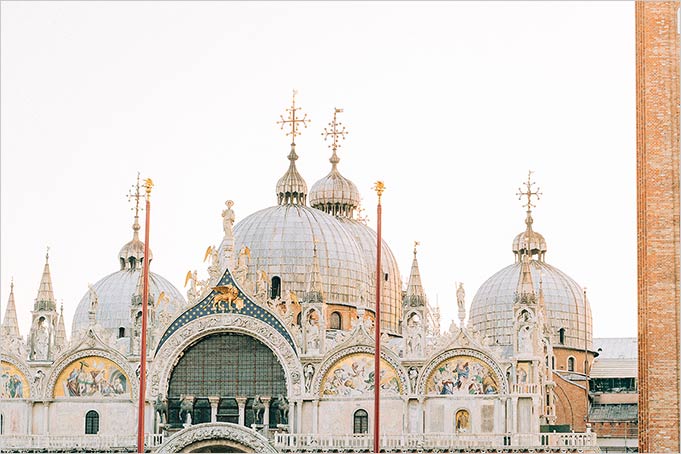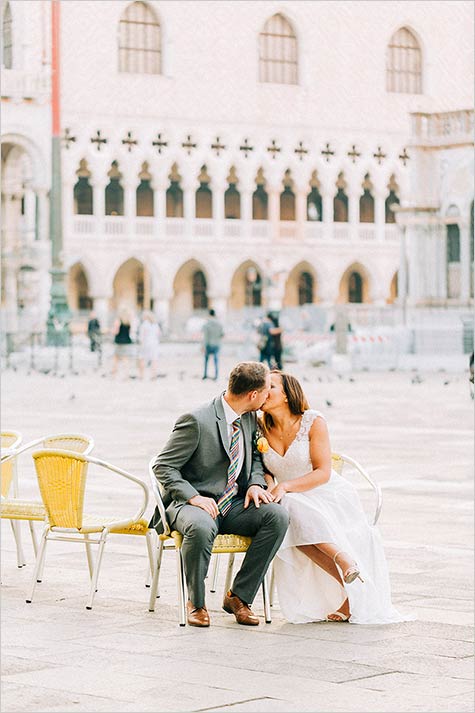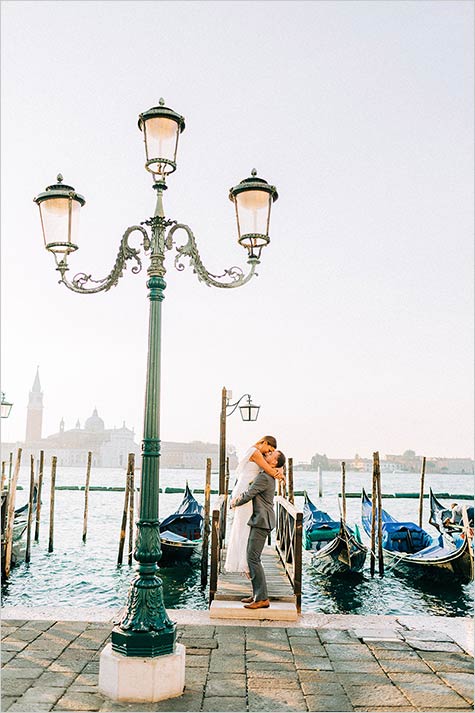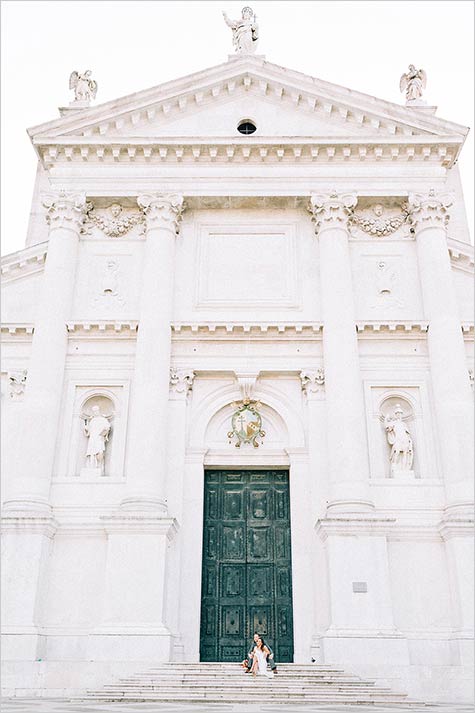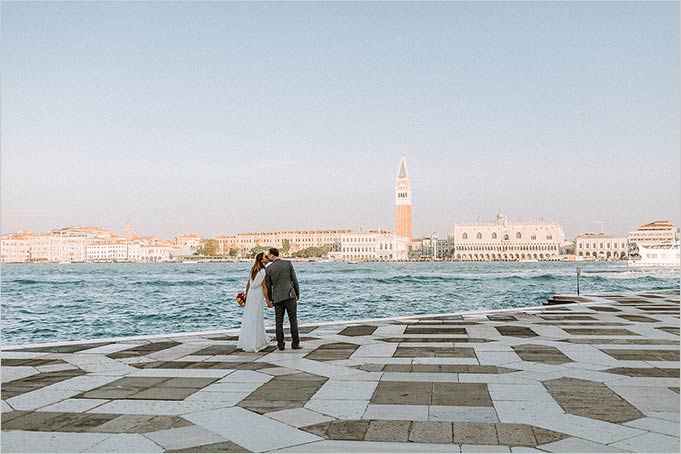 A little stop to Chiesa della Salute in Venice
Leaving San Giorgio island boat docked just in front of Chiesa della Salute for just a couple of shots in front this amazing building and along Canal Grande.
Then Katie and Christopher took the boat back. They travelled across the city and they reached Palazzo Cavalli. This was the venue they choose for their wedding ceremony!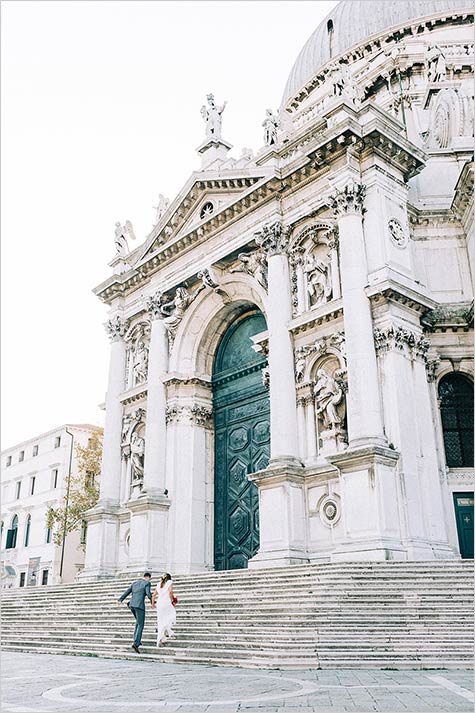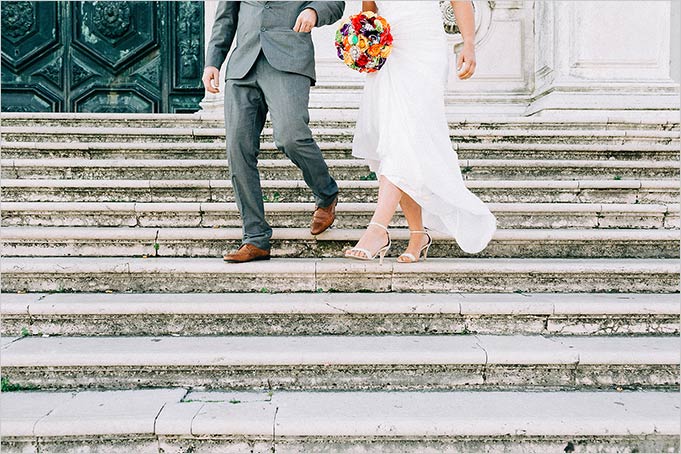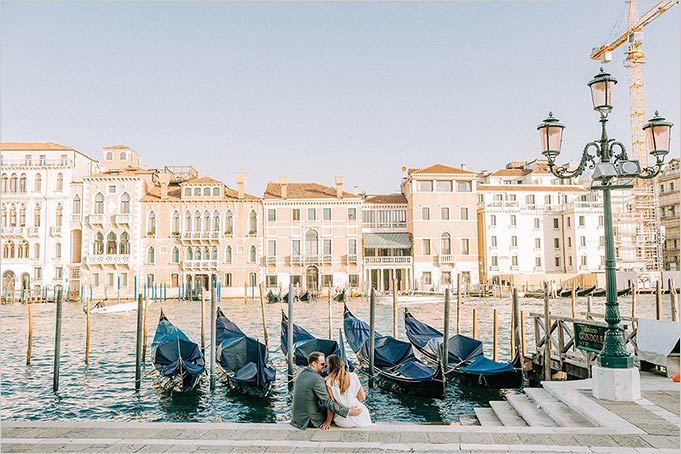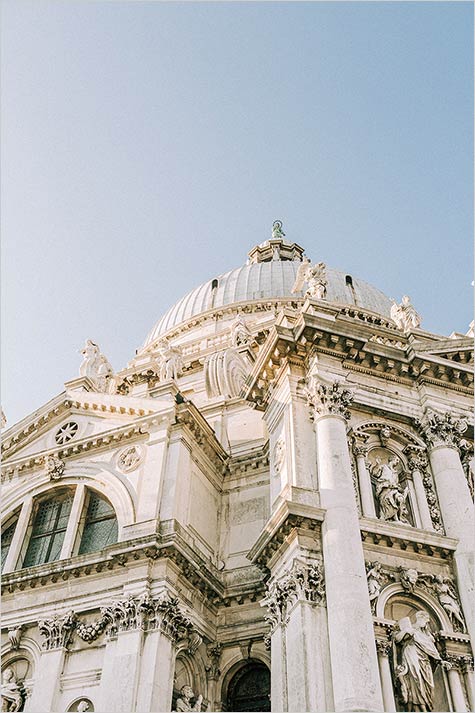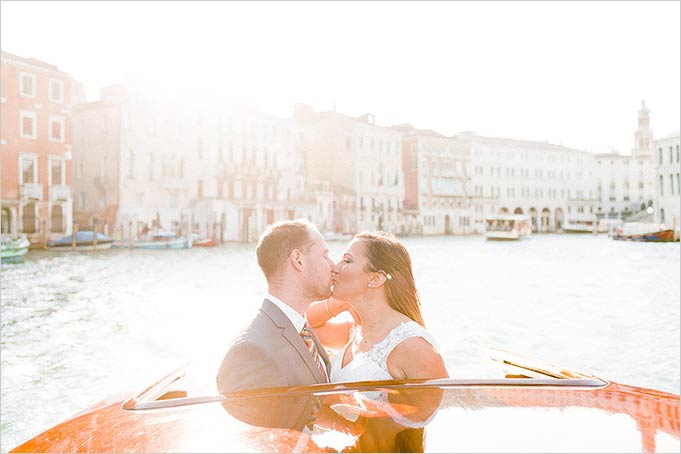 Intimate wedding ceremony at Palazzo Cavalli
All couple's friends were waiting at Palazzo Cavalli for Katie and Christopher. When their arrived it a great and moving moment for all.
Smiles and glee filled Venetian room and I can't forget the sweetens on all their faces.
Colorful bridal bouquet perfectly blended with young couple's happy soul.
What a fantastic day in Venice!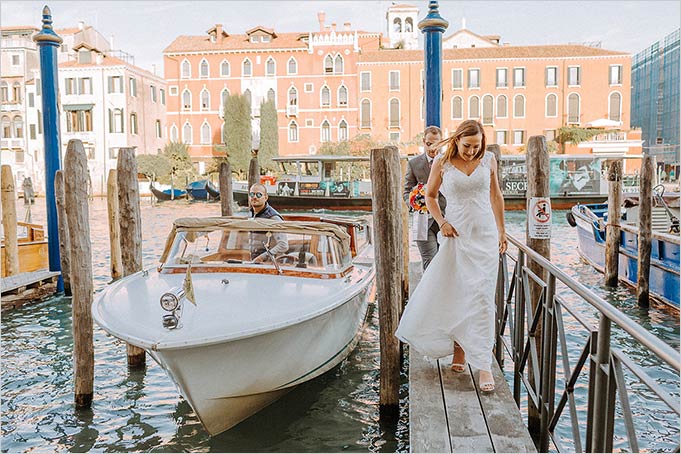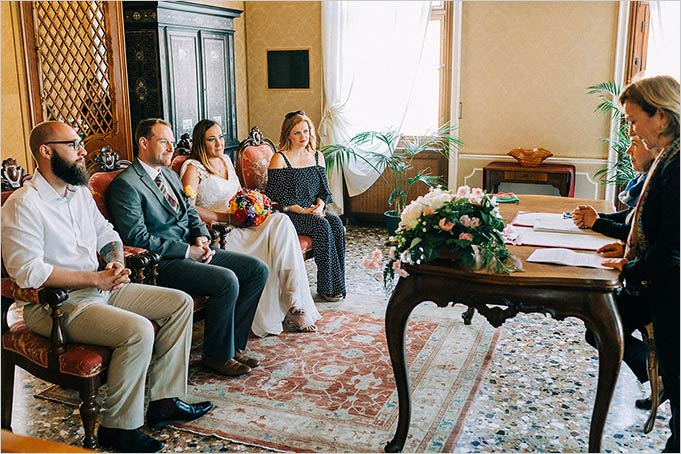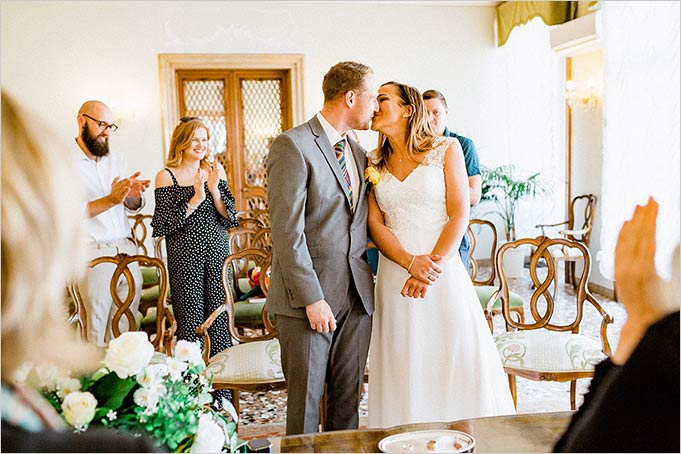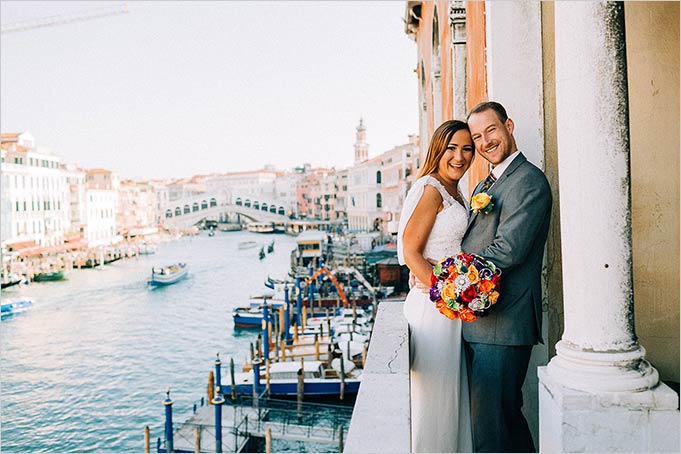 A special thank to Stefano Degirmenci for lovely images and thank to Katie and Christopher for sharing their wedding day in Venice with us. A wedding in Venice at sunset… it was an unforgettable day!