Your Special Blessing Ceremony in an Original Cave
We receive many request from couples who want to celebrate a symbolic blessing in Italy, by the beach, by a swimming pool, in a garden or inside a wonderful villa or mansion. Symbolic ceremonies can be tailored and customised on their tastes and needs.
A symbolic blessing usually follows the classical script of a civil ceremony or it can be a vow renewal. Symbolic ceremonies are performed by a professional celebrant that will be able to create your own ceremony and who will guide step by step.
The celebrant will allow you to add a touch of solemnity adding personalised readings, poems, music, colours or symbols.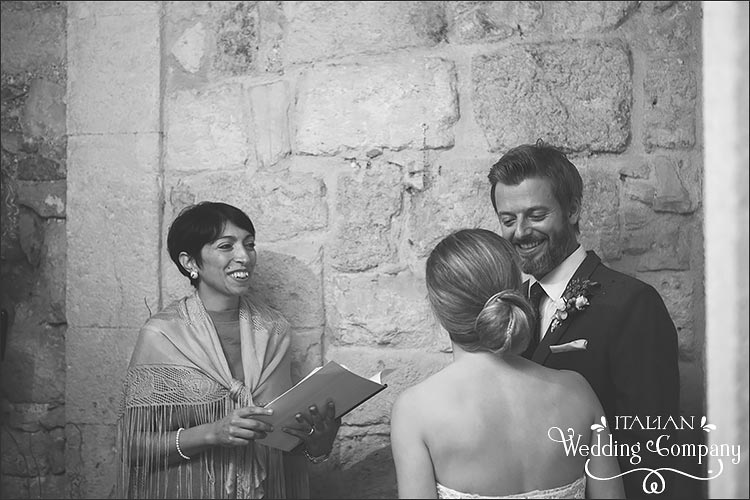 We are pleased to introduce you a unique and magic venue that could be a perfect scenario for a symbolic blessing in Italy. The venue is located in the very heart of Matera Sassi. Matera is part of UNESCO heritage and European Capital of Culture for 2019.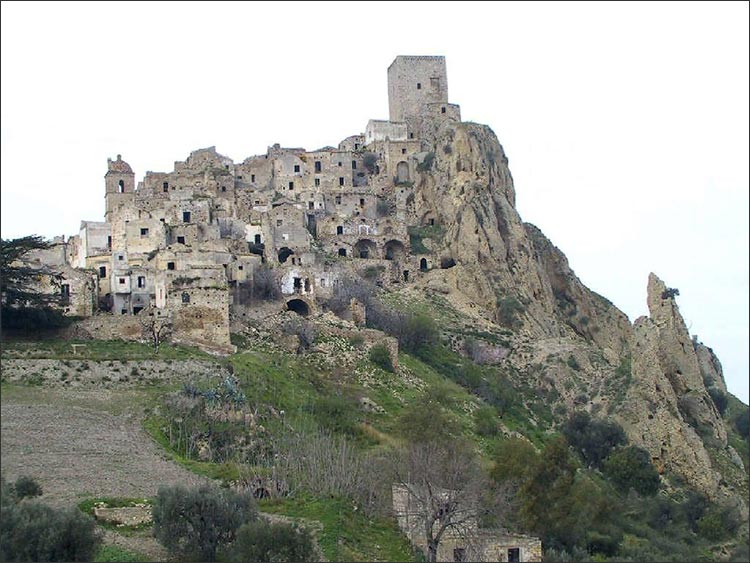 Casa Cava is a wonderful unique venue. It was born as tuff mine and recently converted in a location for events, concerts and exhibitions.
An evocative venue that could be the ideal venue for a wedding ceremony. It is a place of rare beauty and it can also host your wedding aperitif to follow with music and lovely food of the area. It can host small and big groups.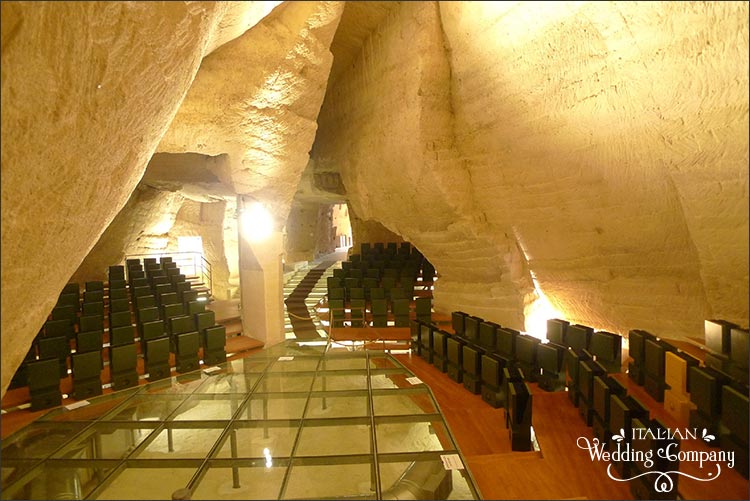 Stone walls and caved rooms are the perfect setting for a wonderful unusual wedding event in Matera.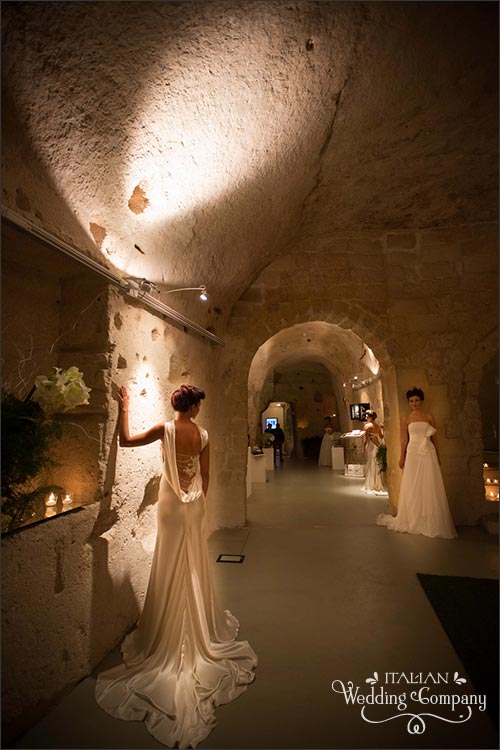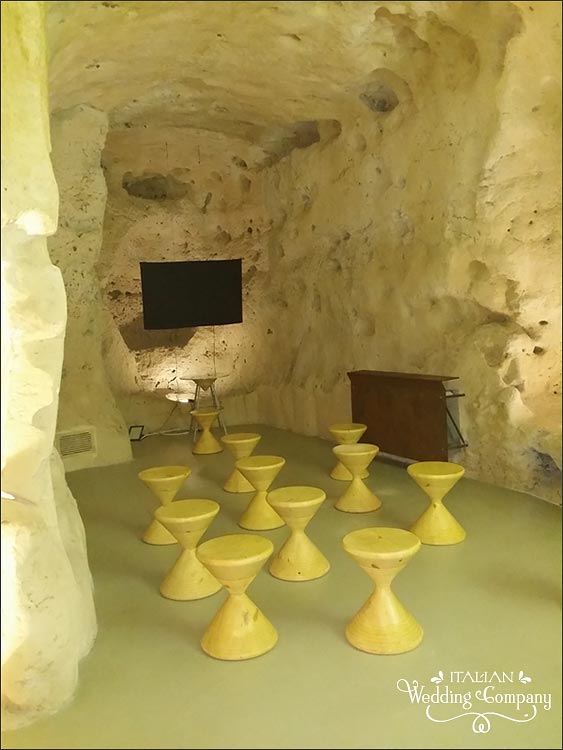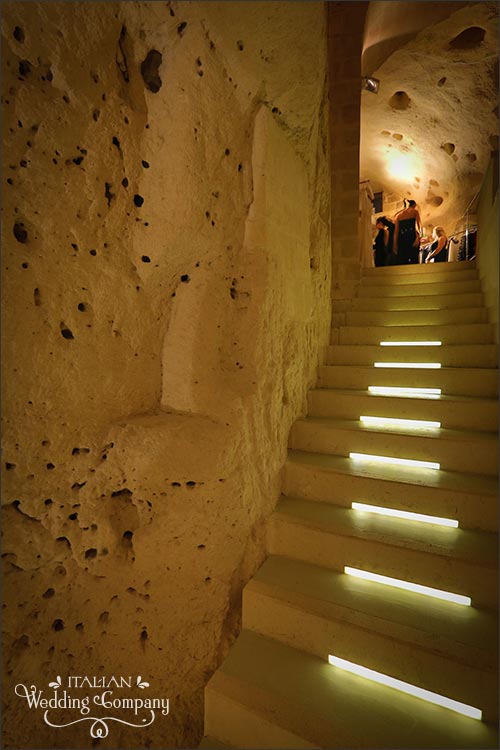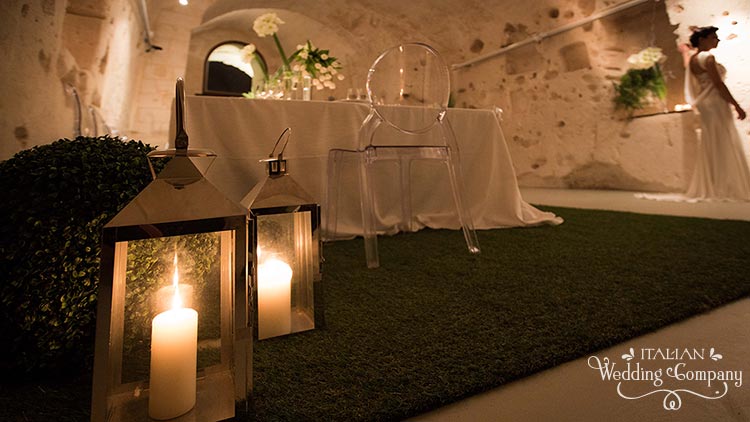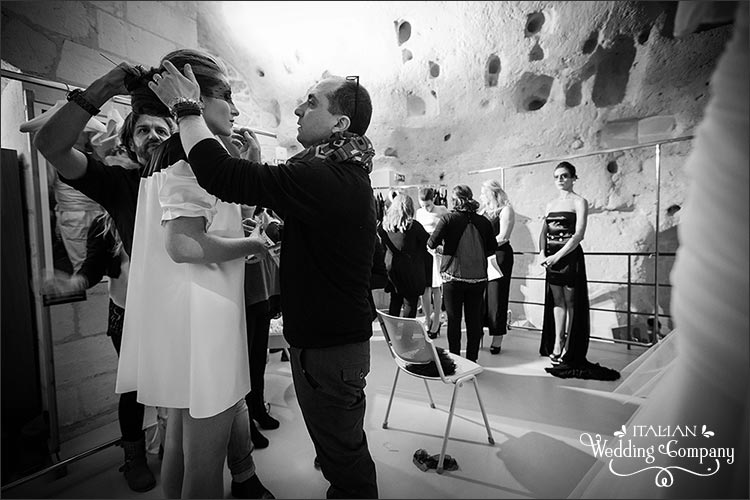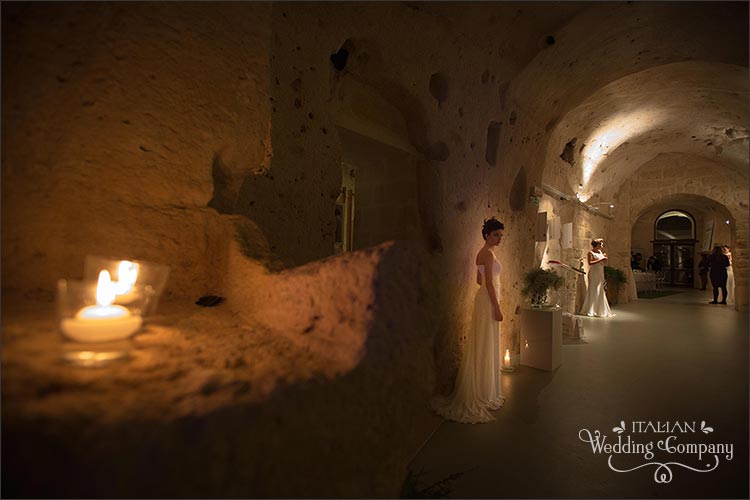 We cannot forget about the outdoor view! A wonderful ancient panorama overlooking old town of Matera made of caves and rugged churches.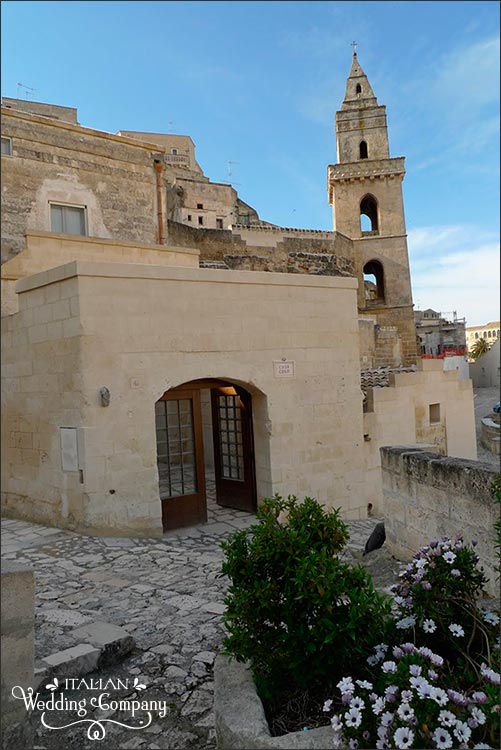 Casa Cava can be the great occasion to know Matera and all it can offer without forgetting about Apulia located just few kilometres from it. Do not miss it!
PHOTO number 3 – 4 – 5 – 6 – 7 – 8 – 9 BY FRANCESCO GIASE
PHOTO number 2 BY IMAGESTUDIO'S IVANO LOSITO