They got married on an Apulian Beach! Just magic!
Imagine a warm summer Apulia… what about a wedding here by the sea in one of the most romantic contest of all Apulia region?
Alessia and Domenico chose to get married where their roots are and they did in a magical way: with two ceremonies! The first in a church for a Roman Catholic ceremony and the second by the shores on the beach!!!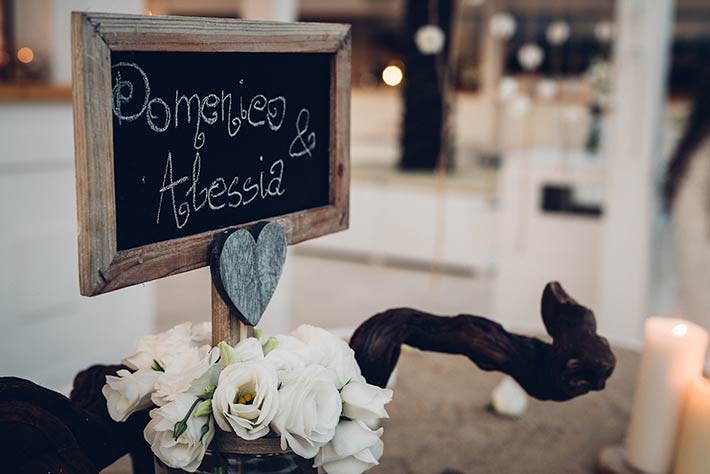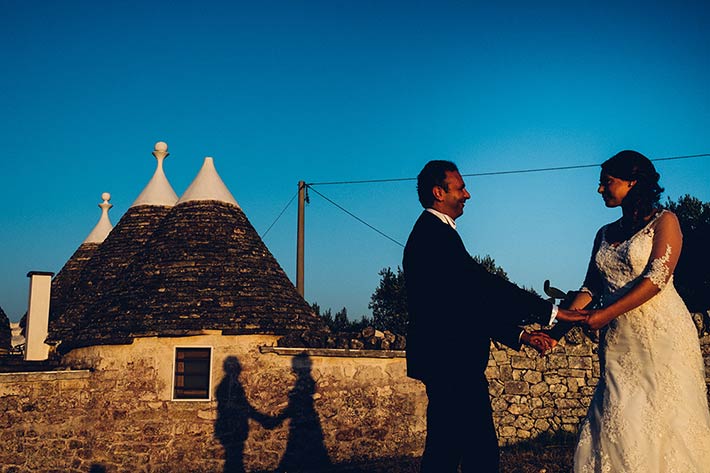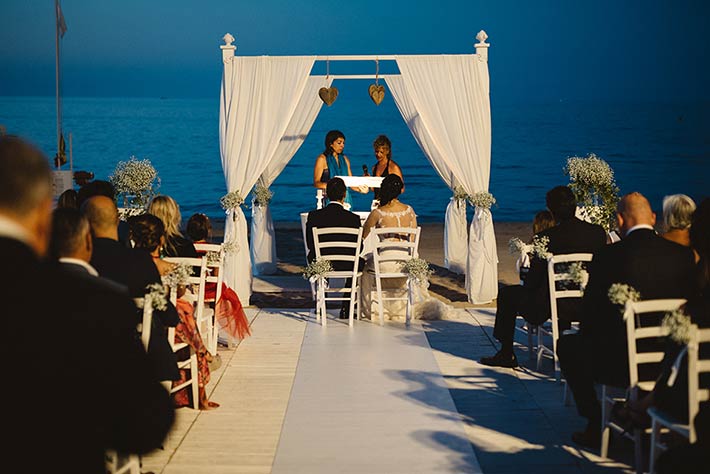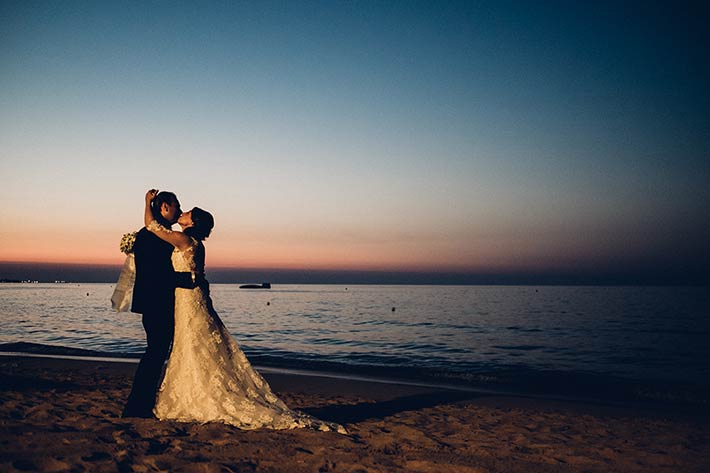 They chose an enchanting church by Taranto for their Roman Catholic ceremony: Church of St. Maria delle Grazie and then another romantic ceremony on Apulia beach in Monopoli with a charming evening party to follow with about 100 guests.
Monopoli town is located in the heart of Apulia region. It lays on Apulia coast by sea. Its historical center has a lot to tell to people what want to explore it with its traditional restaurants and taverns, where you can taste a wonderful fish based cuisine. You really need to try it!
If you are looking for a lively and summer wedding in Southern Italy with a lot of things to do Monopoli is surely the best destination!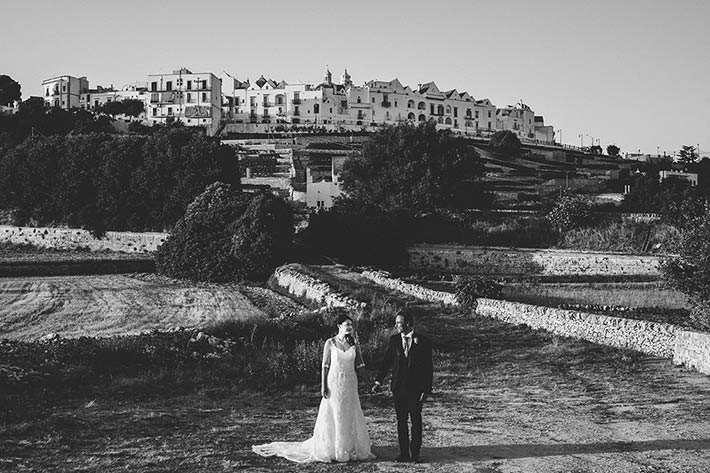 Alessia and Domenico invited about 100 guests: many friends and family members. They come from different parts of Puglia to celebrate their love on Puglia seaside.
On her wedding day, Alessia was stunning! She chose a long wedding dress with laces. She opted for a white bridal bouquet made of gypsophila and small roses. It really matched her style.
Domenico wore blue wedding suit and he was surely the most handsome man of the day.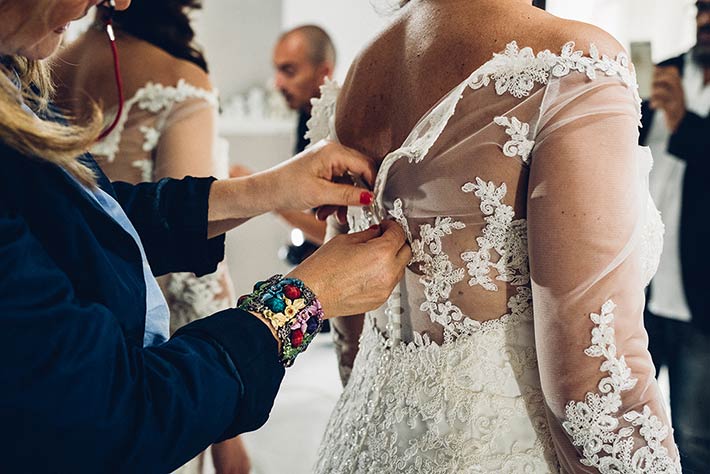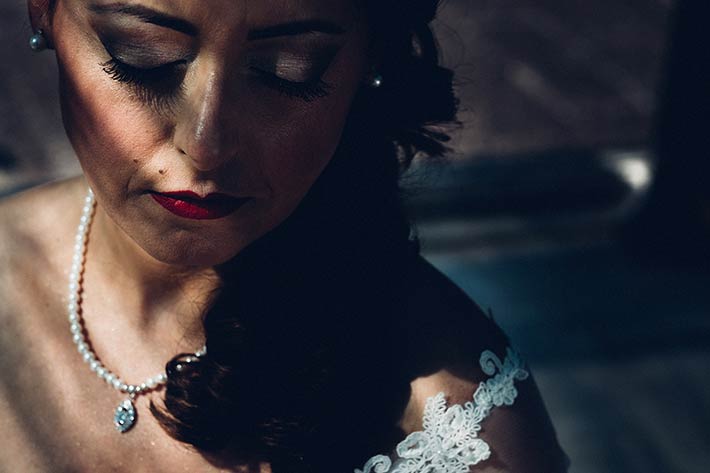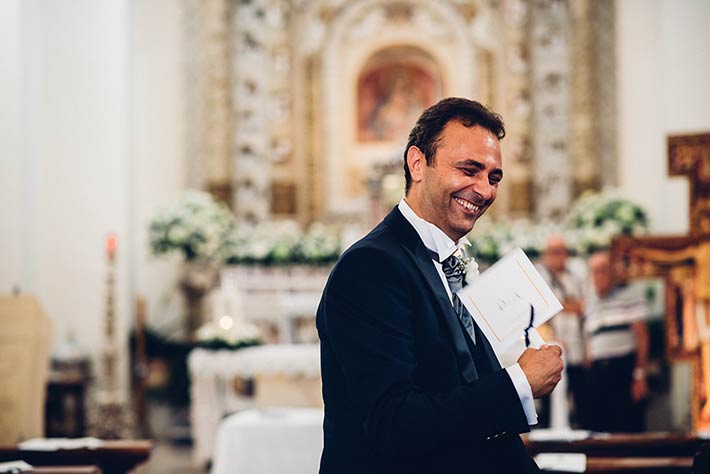 Alessia arrived with her dad to the church on board of an Italian Maserati car. Well a Maserati is surely one of the best way to reach a church on your wedding day in Italy!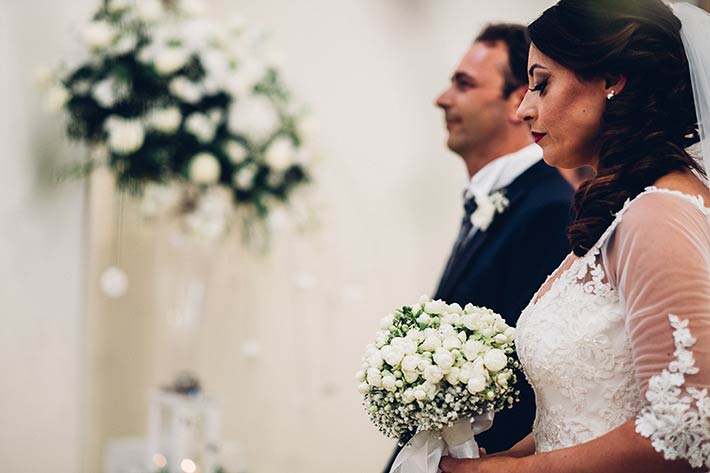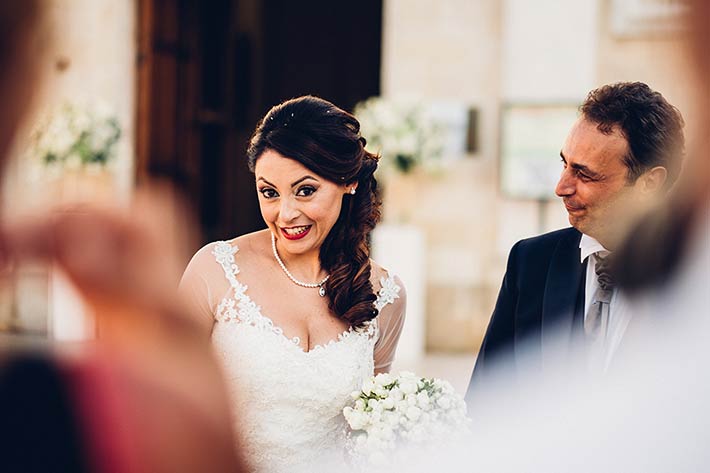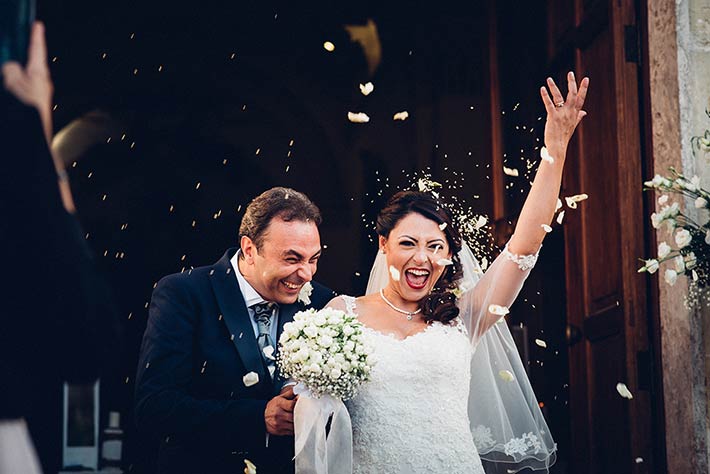 After the ceremony the group moved to a wonderful beach resort in Monopoli to enjoy the beauty of Apulia sea and most of all a delicious aperitif. Alessia and Domenico chose a perfect frame for their elegant beach wedding in Apulia.
Have a look to the great photos on this post and imagine how beautiful could be summer breeze of Adriatic sea on your wedding day at your wedding reception.
After the aperitif Alessia and Domenico surprised their guests with another original wedding ceremony. They decided to exchange their promises by the sea exchanging wooden rings. This second ceremony was surely more spiritual and connected with the sea as bride and groom wanted. A violinist and a guitarist accompanied the ceremony.
A beach wedding on Apulia shores was surely one of the most beautiful and sweet ceremony we ever planned.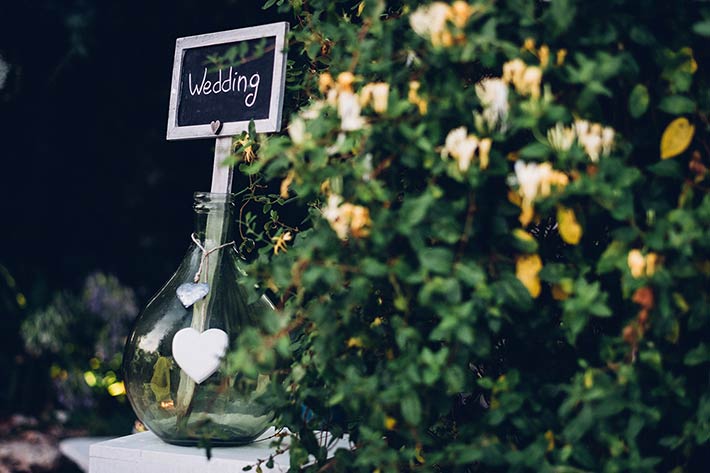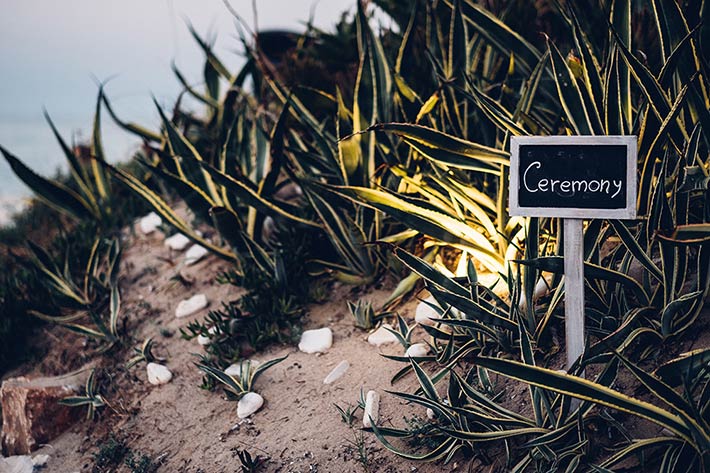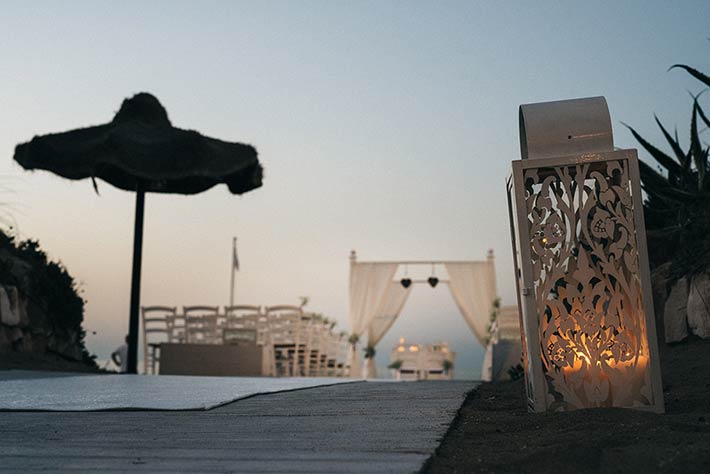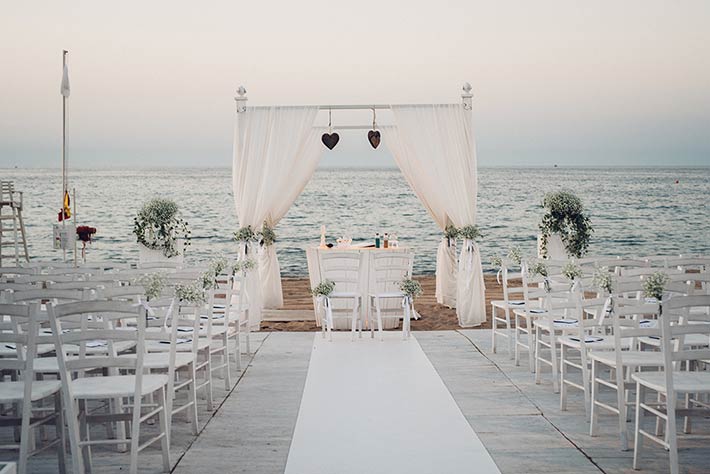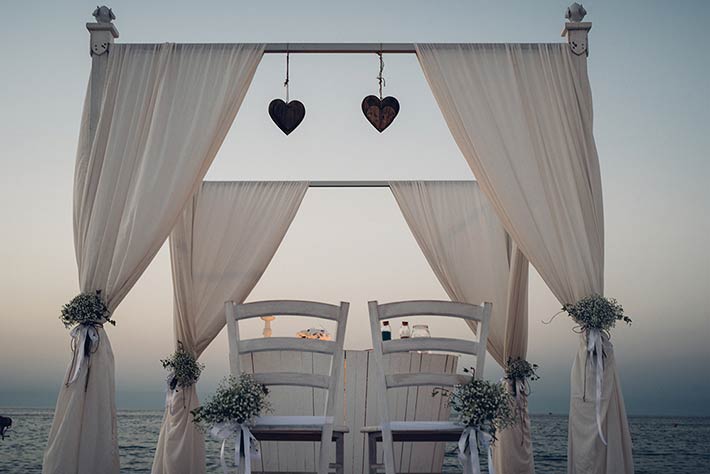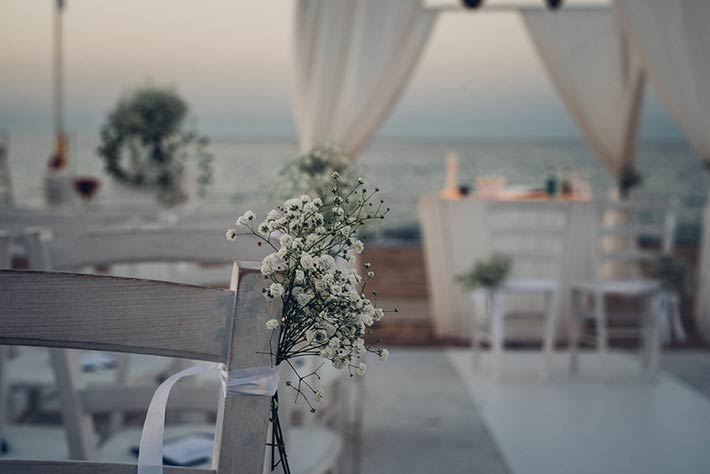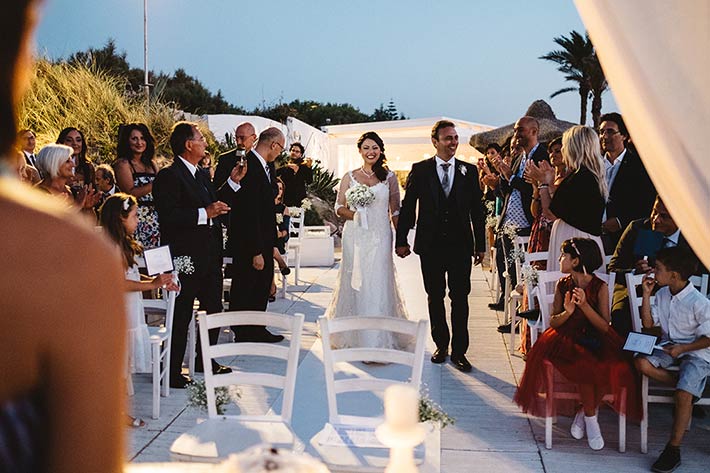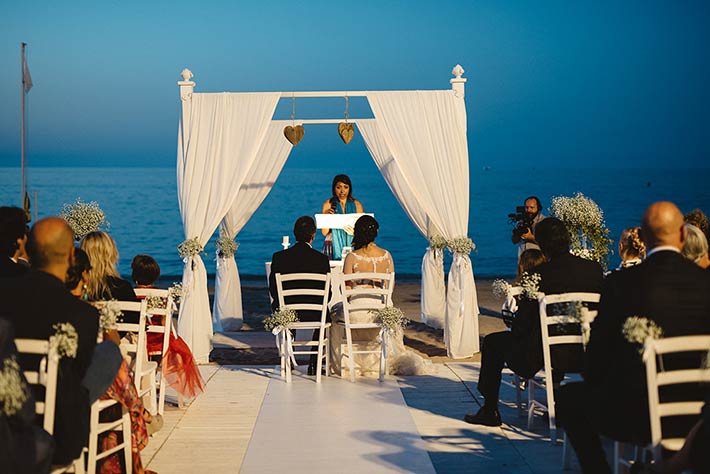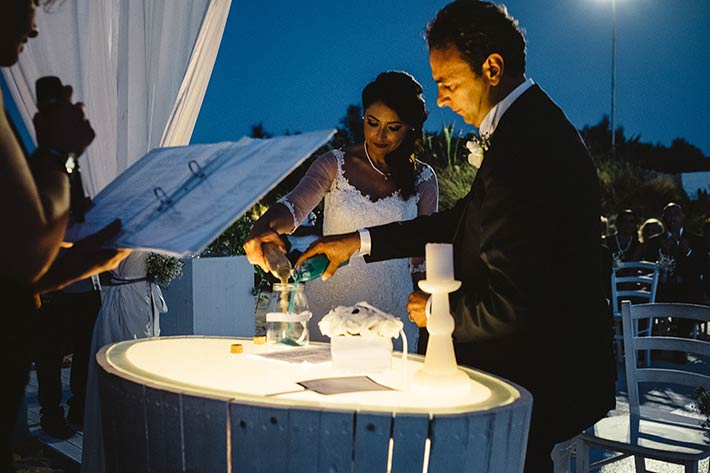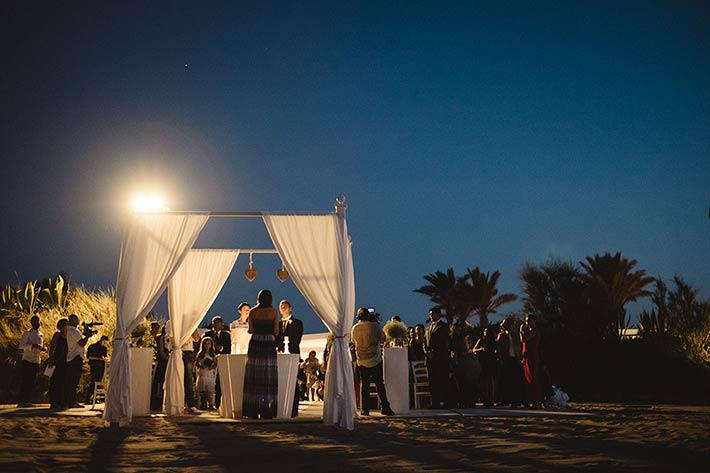 For their wedding reception, Alessia and Domenico chose a charming and chic sea theme. Decorations on reception tables were very elegant. They chose lovely centrepieces made with gypsophila, candles and gold sand.
As special memory of the day bride and groom prepared small Italian hand made ceramic pieces: a traditional Puglia handcraft made in Grottaglie village, the famous pottery town!
Wedding reception meal was incredibly good. It was based all on local and traditional Apulia dishes accompanied by best wines of the area.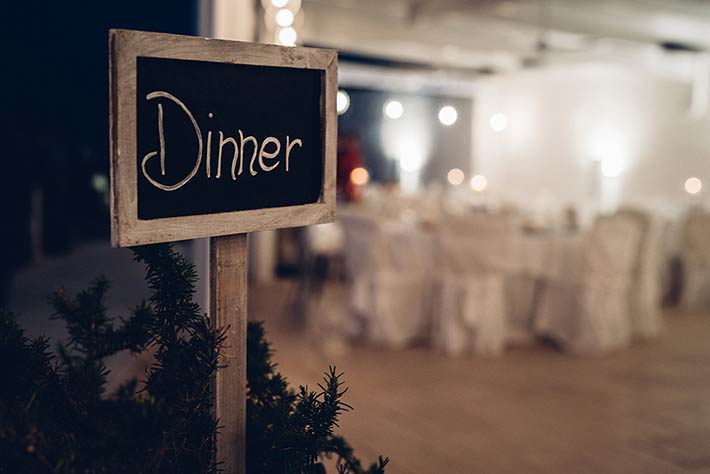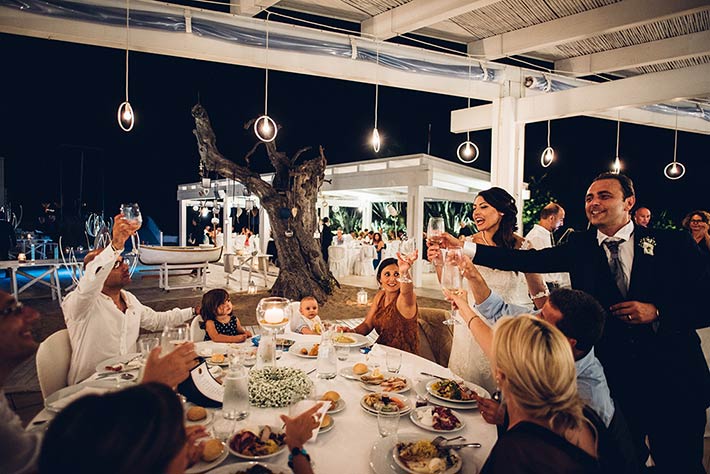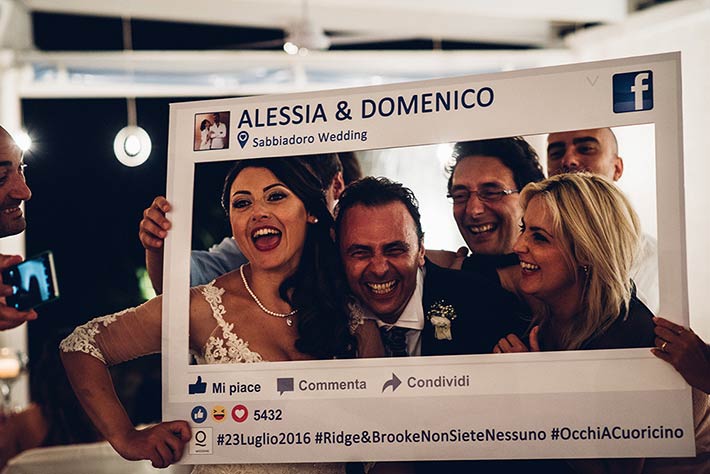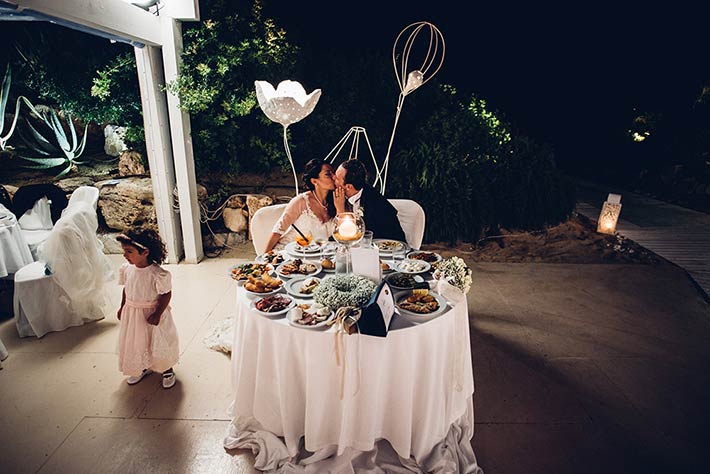 But the beauty is not over yet! After the reception bride and groom stunned their guests with a surprise: acrobatic dancer performed a great show on high structure. Everybody was enchanted! After it dances could start with the sound of a live international band that made everybody dance all night! And if ladies wanted to dance in style but comfortable… here we go! Some black and cream dancing shoes available for them!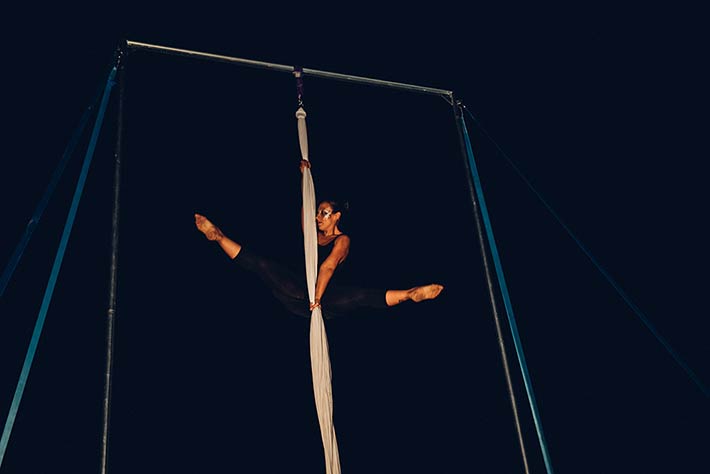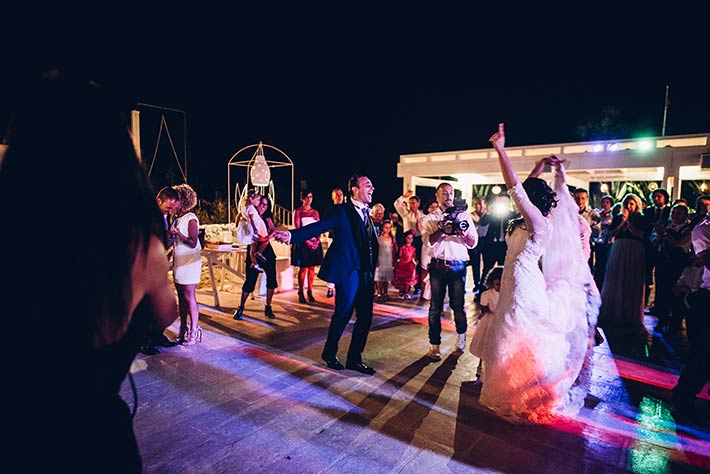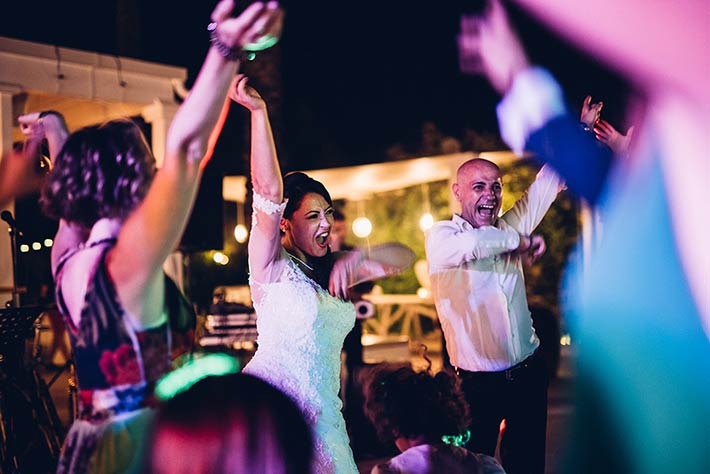 Bride and Groom cut their naked wedding cake decorated with wonderful white flowers just by the shores just like their wonderful and romantic ceremony. They just love Apulia seaside!
Alessia, Domenico and their released in the sky hundreds of balloons right after the wedding cake cut. A very cute idea to close a fantastic reception dinner.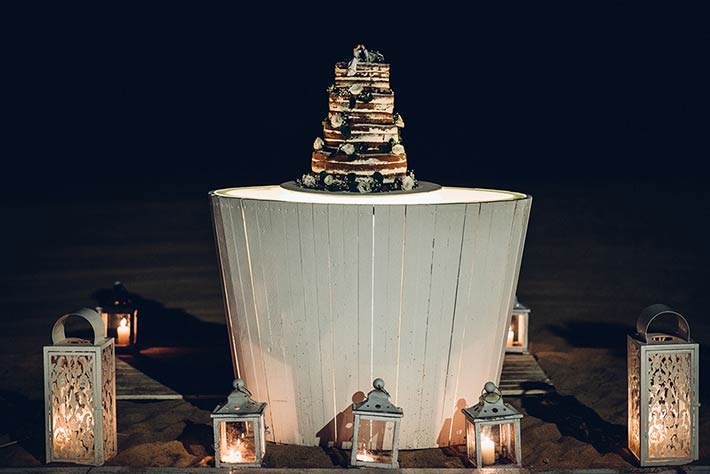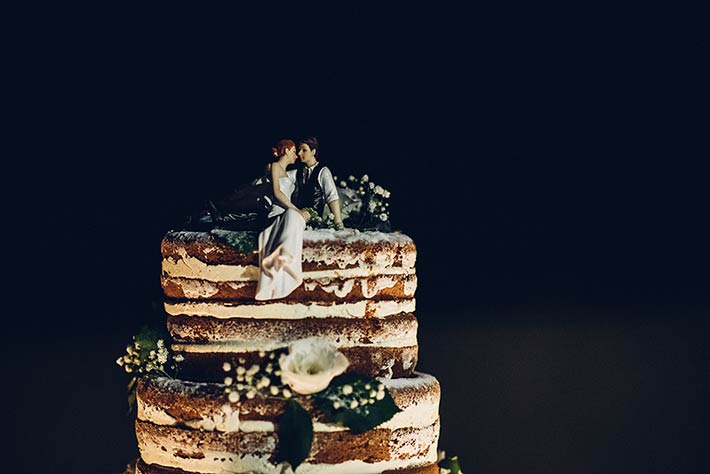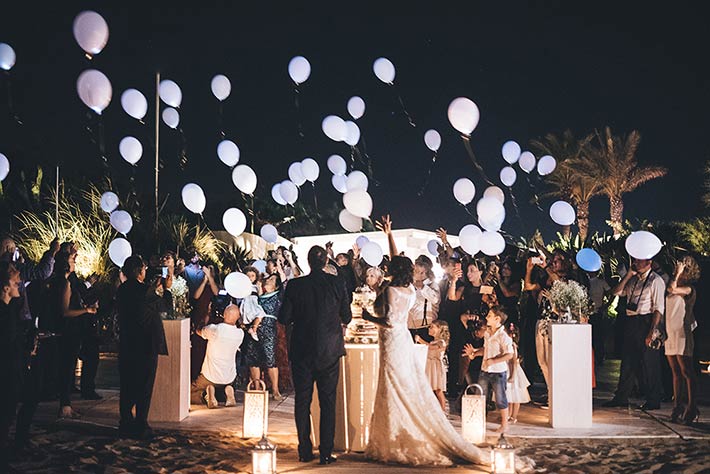 A special thanks to Francesco Gravina photographer. He was just great!