A romantic Elope in Apulia
Bella Italia is a fantastic destination for your special intimate wedding, a real fairy tale!
For the couples who are looking for a special elope in Italy planning romantic, exclusive, elegant and personalised ceremony, Apulia could be the perfect destination. A unique scenario overlooking fantastic views. An intimate elope in Apulia to celebrate with a romantic gourmand dinner and great honeymoon to follow.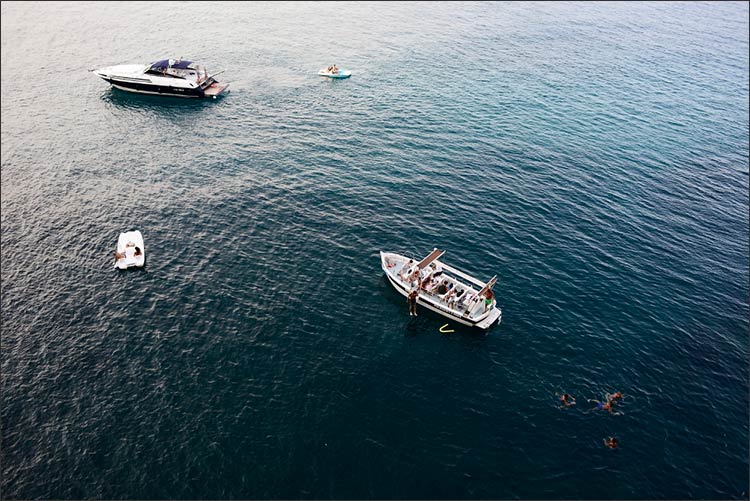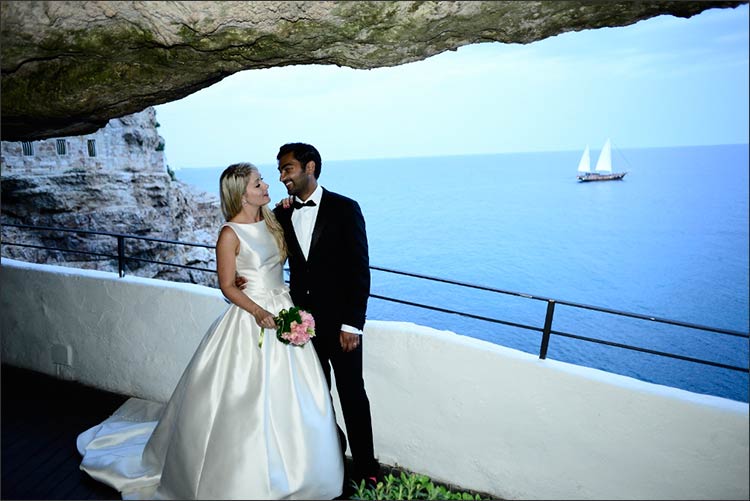 Apulia seaside can be a great idea. You could choose it rather than looking for Tropical beaches, to enjoy a pleasant adventure in Bella Italia.
We could suggest Grotta Palazzese a special venue with a magical atmosphere. An intimate elope overlooking Adriatic Sea in Grotta Palazzese will be just a dream!
Grotta Palazzose is located on a sea cliff on Adriatic Sea. It is located in the very centre of Polignano a Mare. it is a traditional little village of Apulia where architecture and traditions are the just like they were years ago. A charming view over the sea and gourmand food and wines make it the perfect destination for your special elope in Apulia.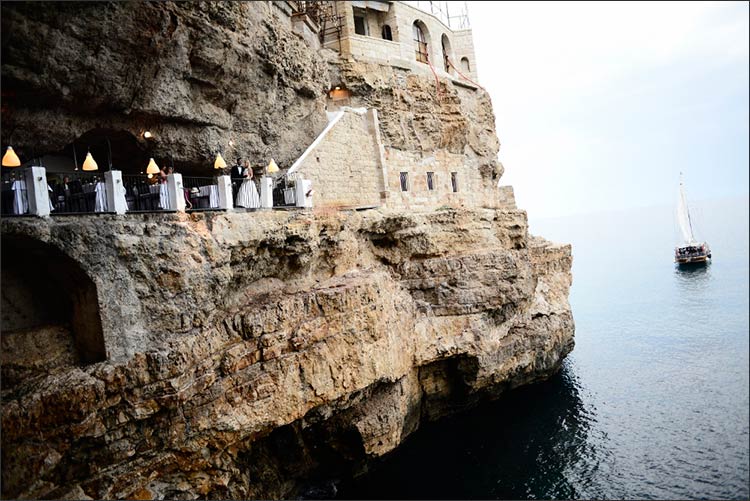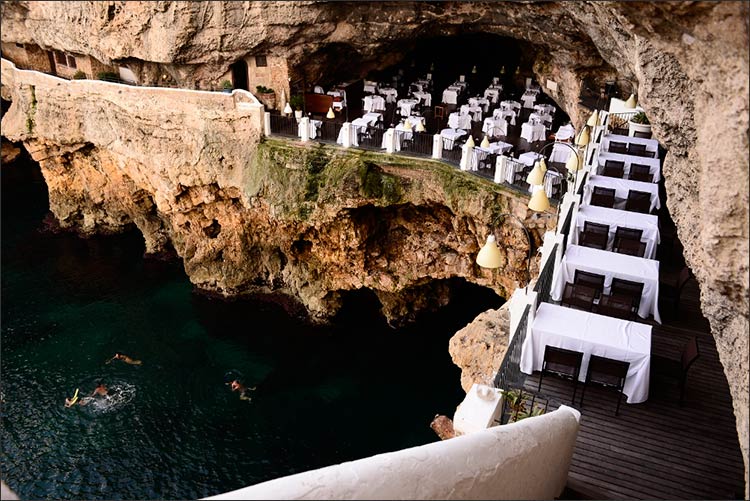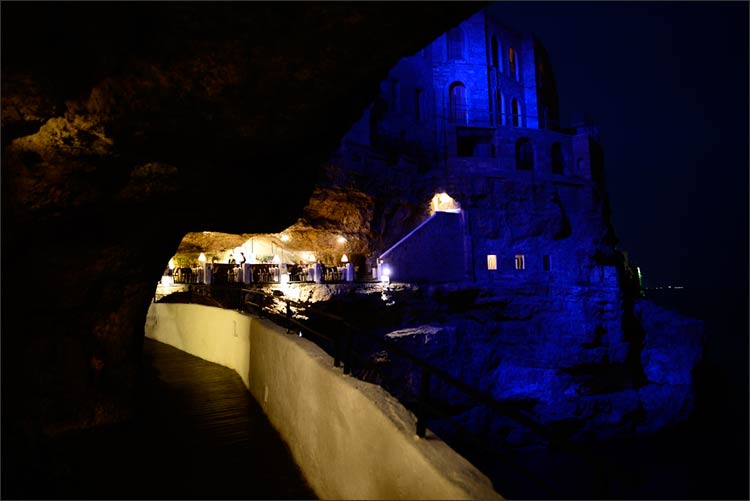 Anna and Rahul, a lovely couple coming from UK, chose quaint Polignano a Mare an exclusive Grotta Palazzese for their intimate elope in Apulia.
A warm day of September to remember forever in every little moment, every little touch.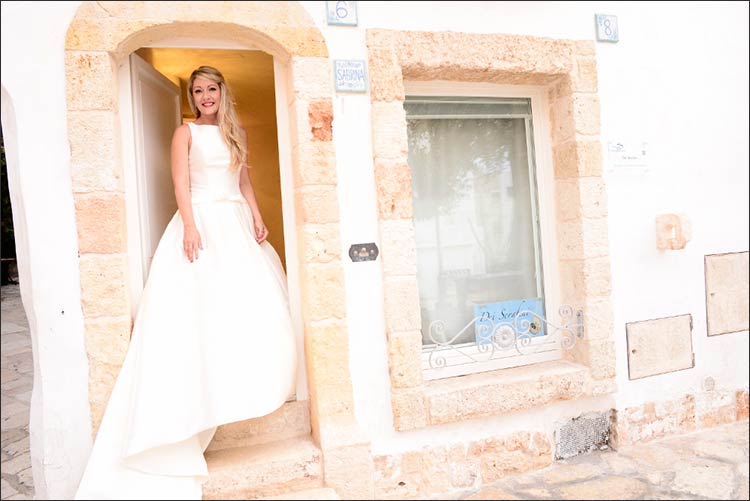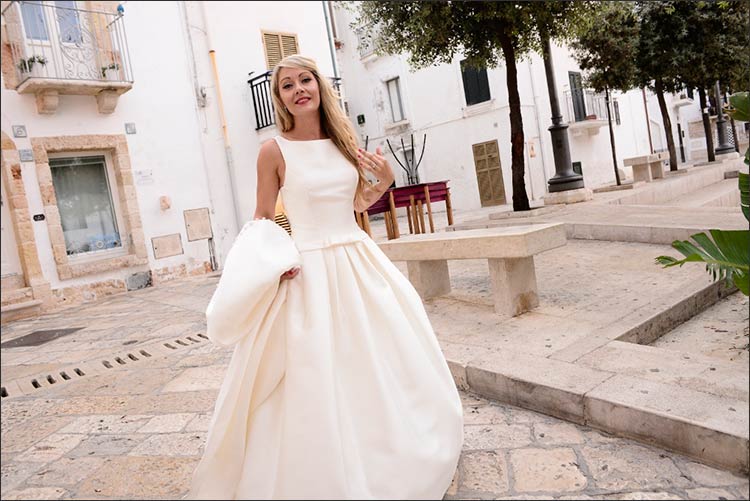 Joy, emotions, happiness to intimately share between Anna and Rahul. We were so grateful we could share all this. They just stop the time to become husband and wife on this fantastic spot of Apulia region. Thanks for choosing Apulia!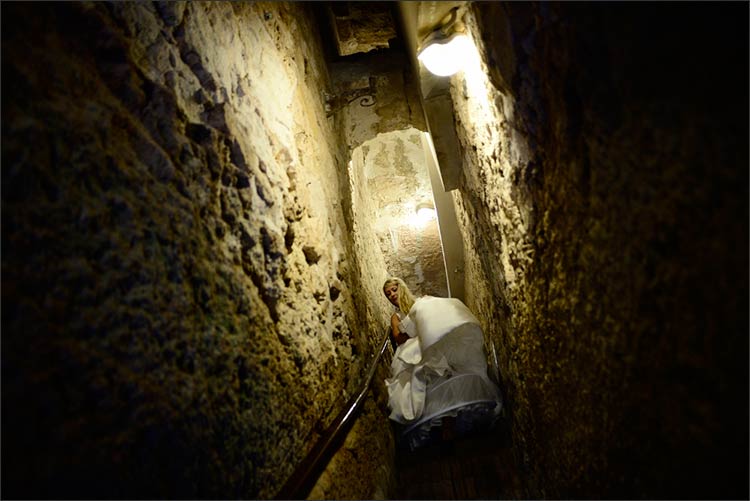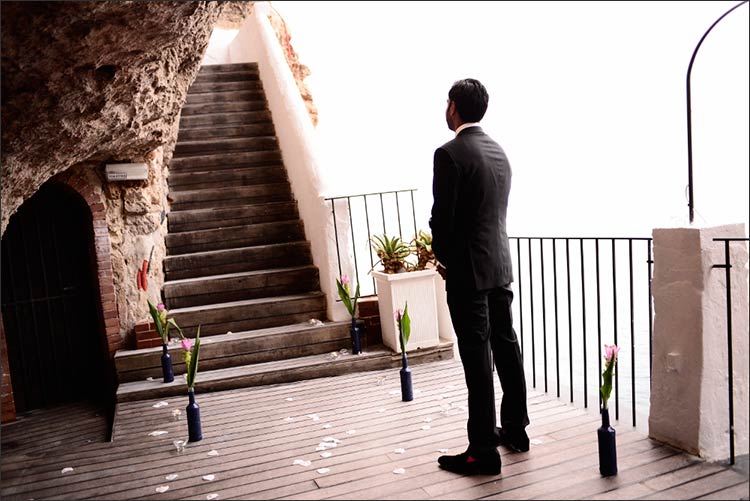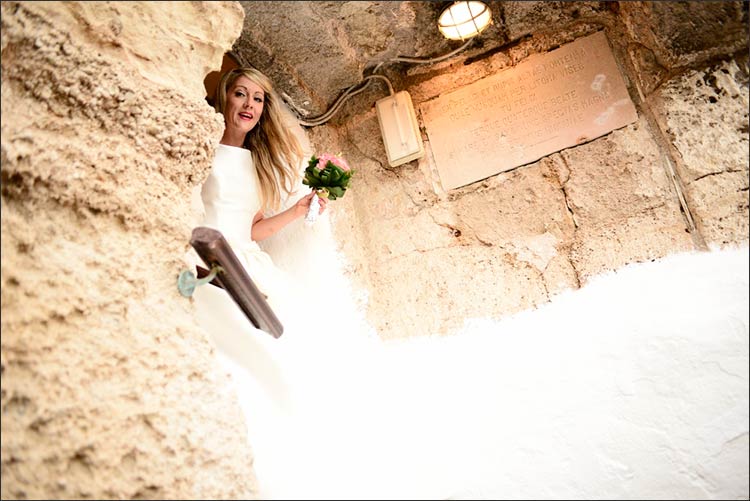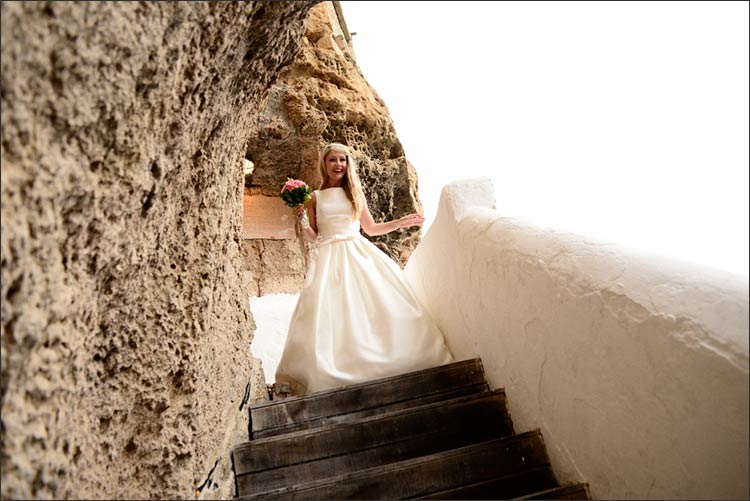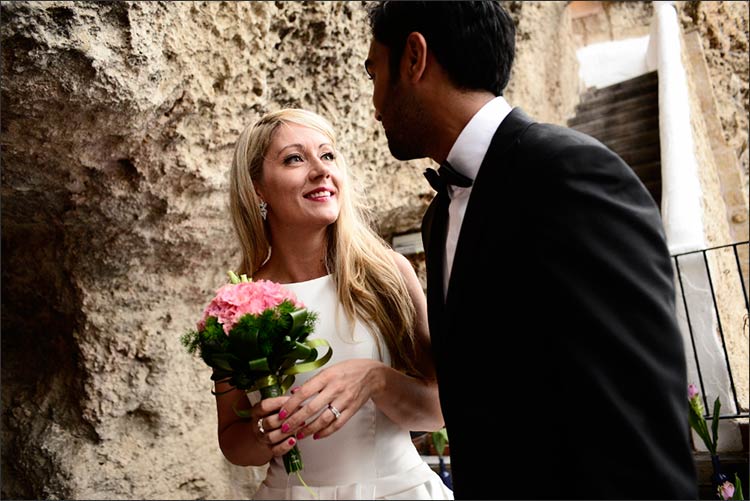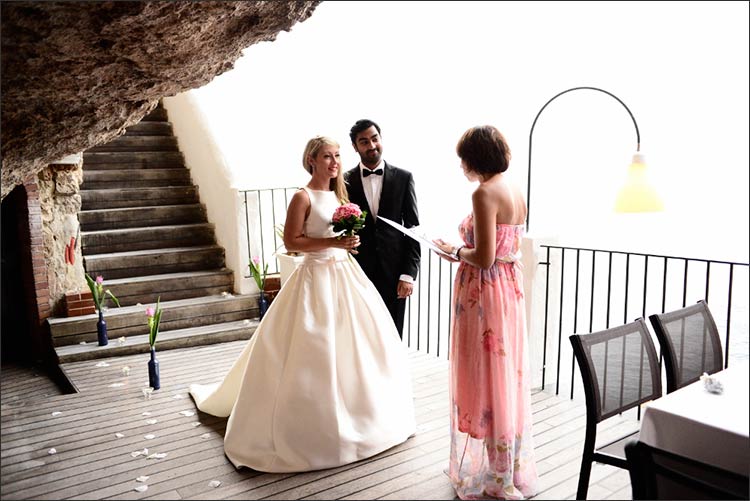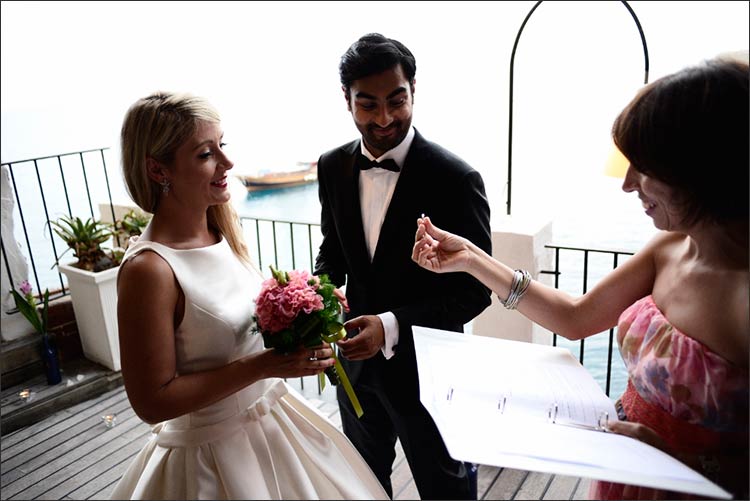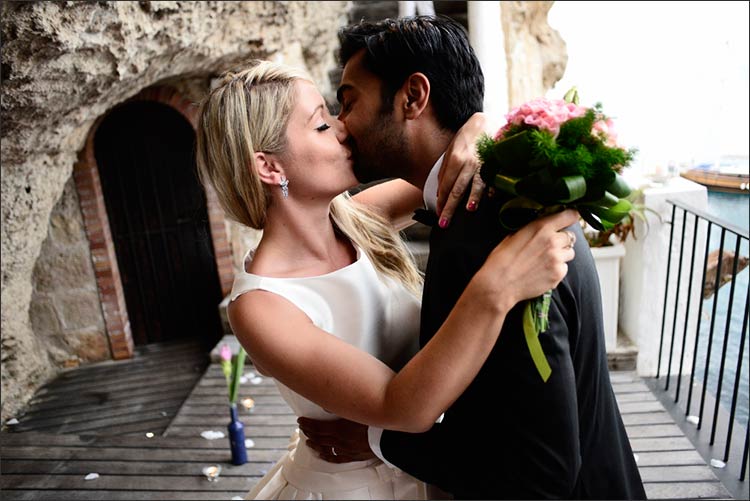 After a personalise and tailored ceremony conducted by a professional English speaking celebrant and emotional exchange of wedding rings, Anna and Rahul could tart the celebrations! They sipped a wonderful aperitif followed by a fine dinner. The celebratory meal was just unique!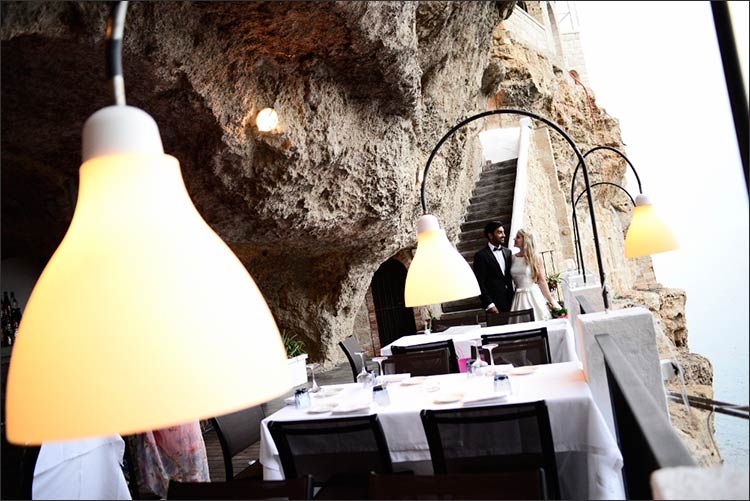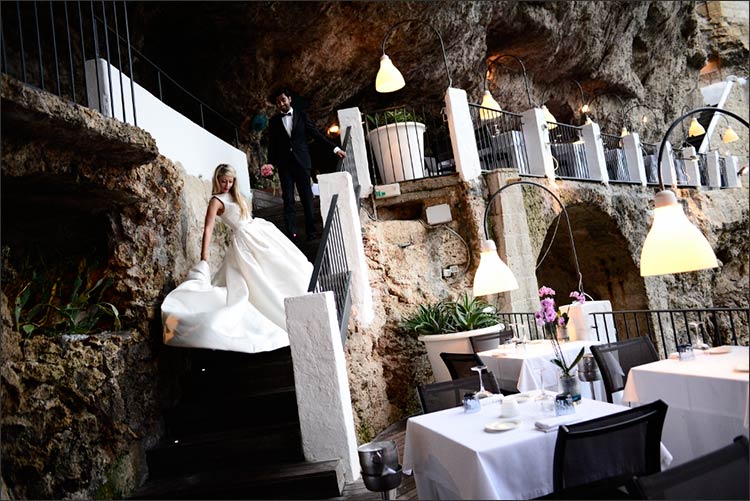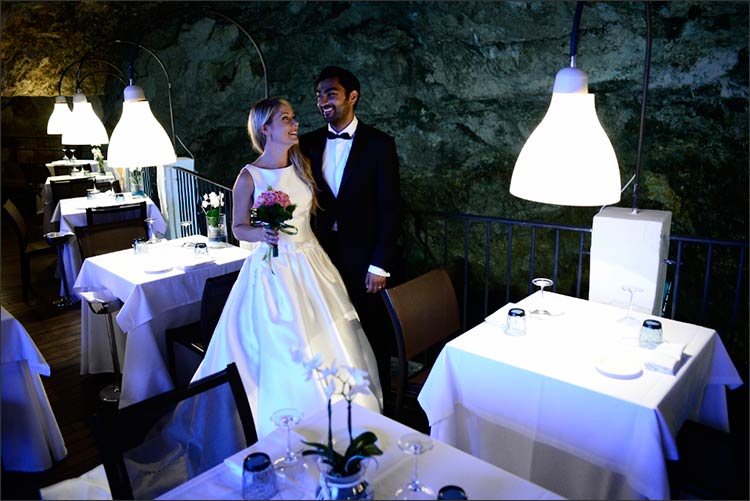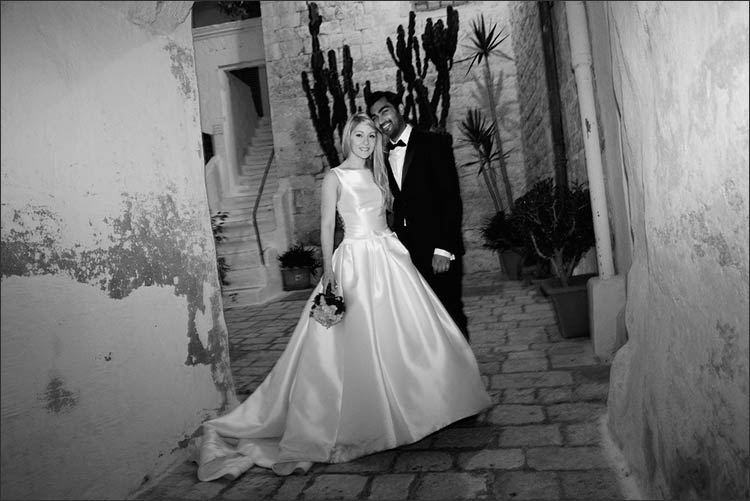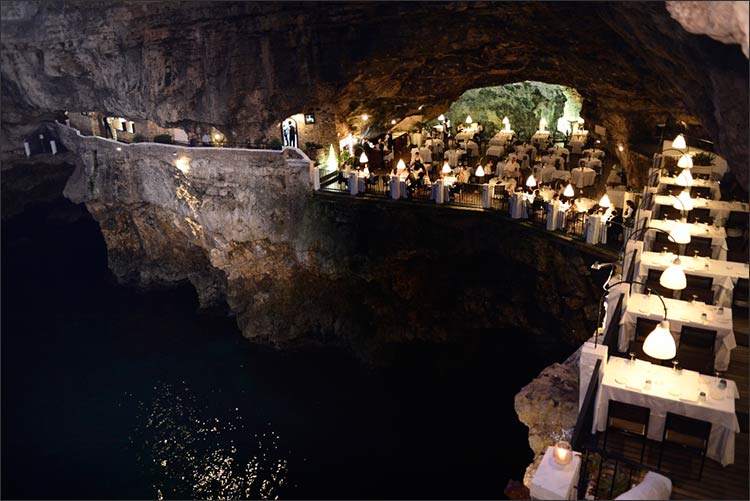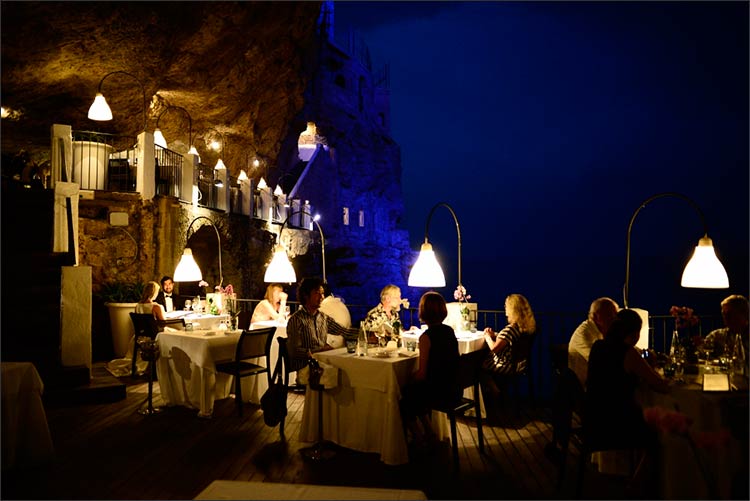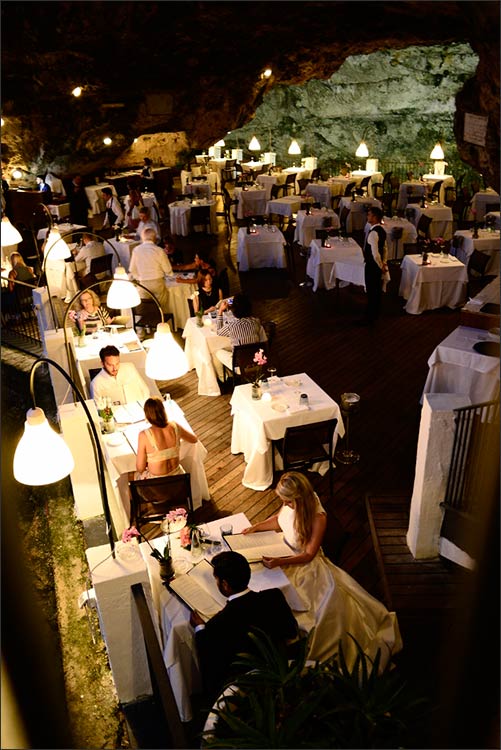 Special mementos impressed forever by great photographer Francesco Schiavone. Always present but never intrusive! A special elope need also a special photographer… no one can stay insensitive witnessing a romantic elope like this!