A fabulous scenic Wedding in Apulia!
Are you looking for a movie-scenography-style for your Wedding? Are you looking for a fascinating scenery, vertically on the sea, with caves dug into the rock, and beautiful seascapes?
We have the right choice for you!
Polignano a Mare is the perfect wedding destination for an Italian seaside wedding in Southern Italy!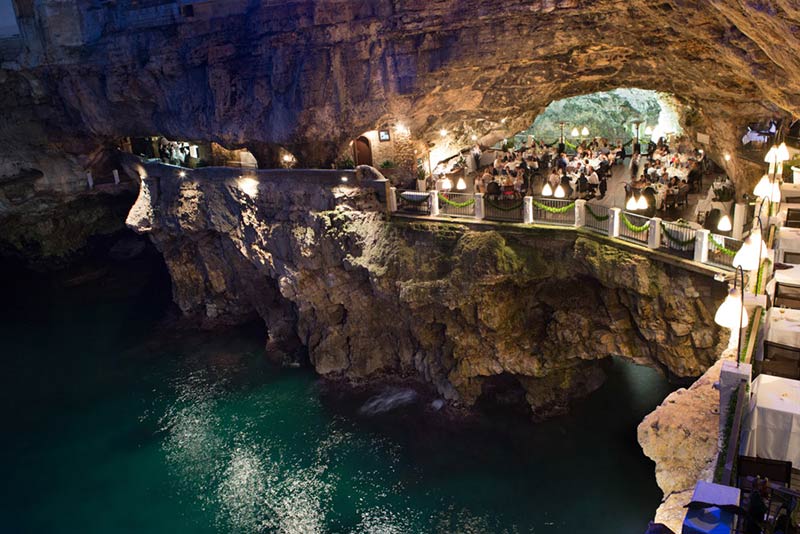 Destination wedding in Polignano a Mare
Polignano a Mare, the so-called pearl of the Adriatic Sea, in Puglia region, can be the perfect setting of your unforgettable seaside wedding! You will find here crystalline sea and kilometres of sandy coastline with its splendid and unpolluted sea beds stretches in front of this welcoming town and touristic destination for diving-lovers. Polignano a Mare could be a perfect off beaten destination for the ones you are looking for real beauty of picturesque Italian villages. It could be a perfect wedding destination for a sea themed event.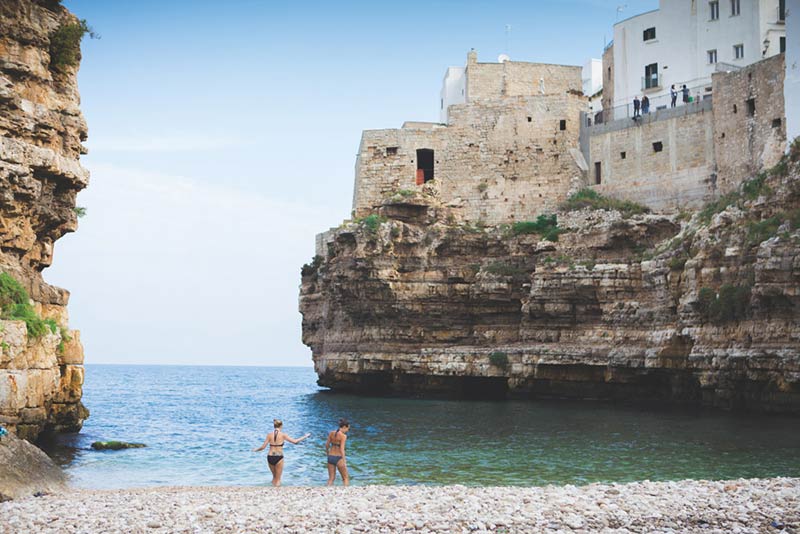 Grottoes and undersea caves enhance charming wedding venues, delicately refined and equipped to make your Italian and traditional Mediterranean wedding unforgettable
The most amazing wedding venue: Grotta Palazzese, a grotto in Adriatic sea.
Caroline and Ben chose the most romantic wedding venue in Apulia to tight the knot!
They came from Uk with about 100 guests to celebrate a wonderful event in a very special venue.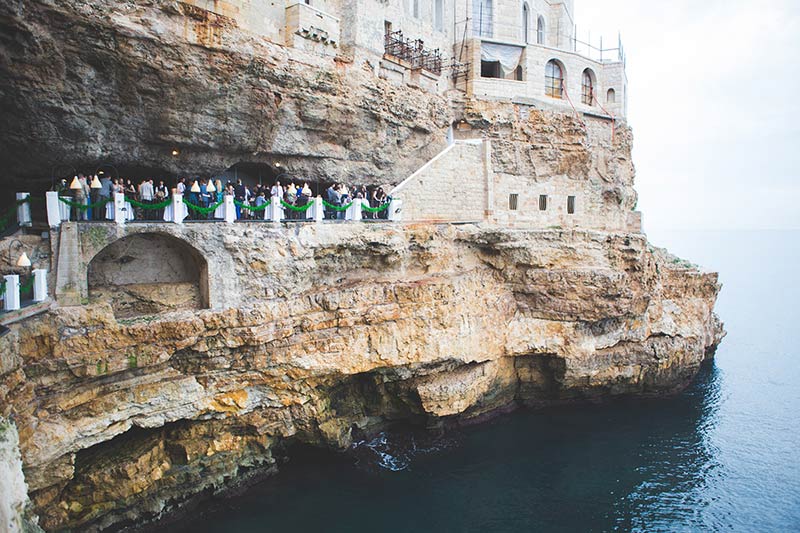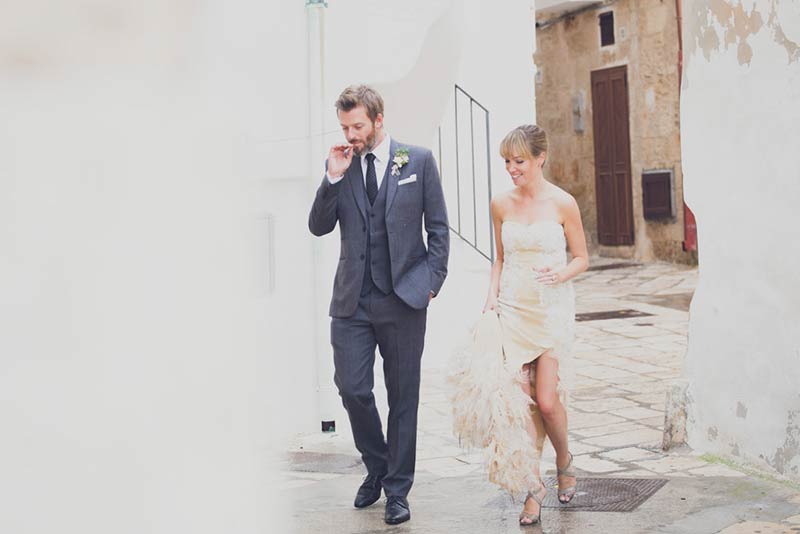 A traditional rustic and country style civil ceremony in Polignano a Mare village
Caroline got ready with her close friends in a wonderful venue in the heart of Polignano a Mare village, you can breath all Italian traditions and customs here. It is just simply wonderful!
Here it is everything like you ever dreamt about Italy: scents, sea, sun and warm welcoming atmosphere!
Let's not forget to mention wedding flowers and decorations! 

Caroline and Ben chose a rustic country style. Simple white and green flowers with Mediterranean herbs to give that special Italian accent Caroline wanted.
Caroline was simply beautiful in her ivory dress with laces and feathers. And what about Ben? He was handsome in his grey suit …very Italian indeed!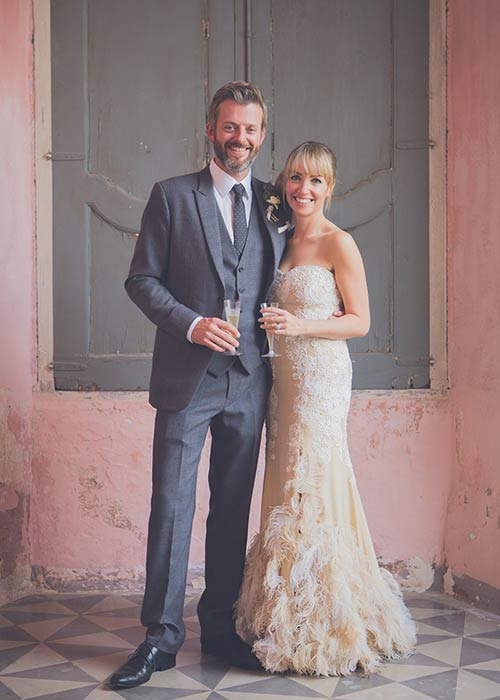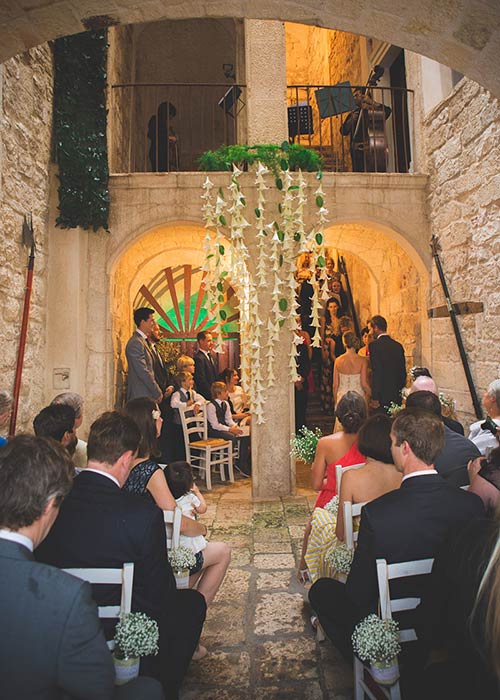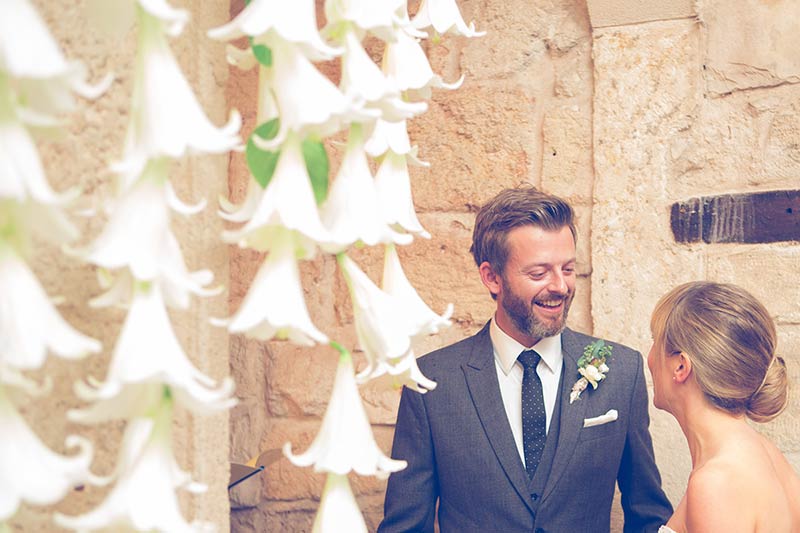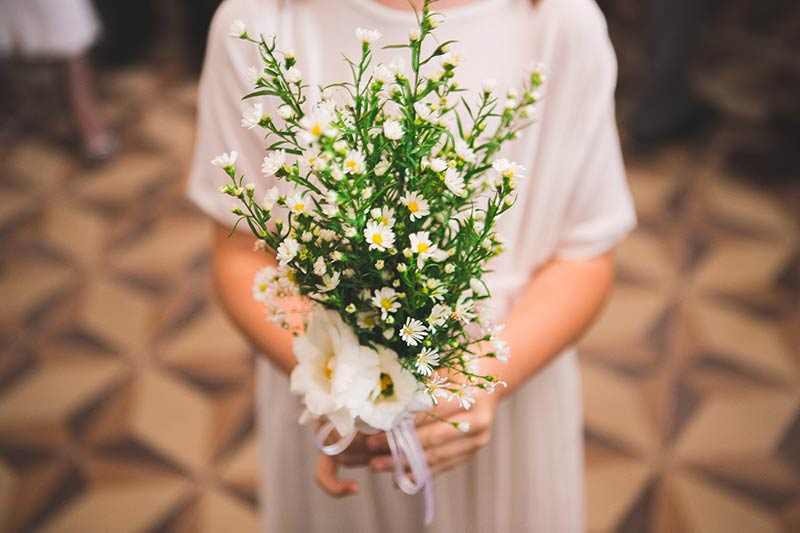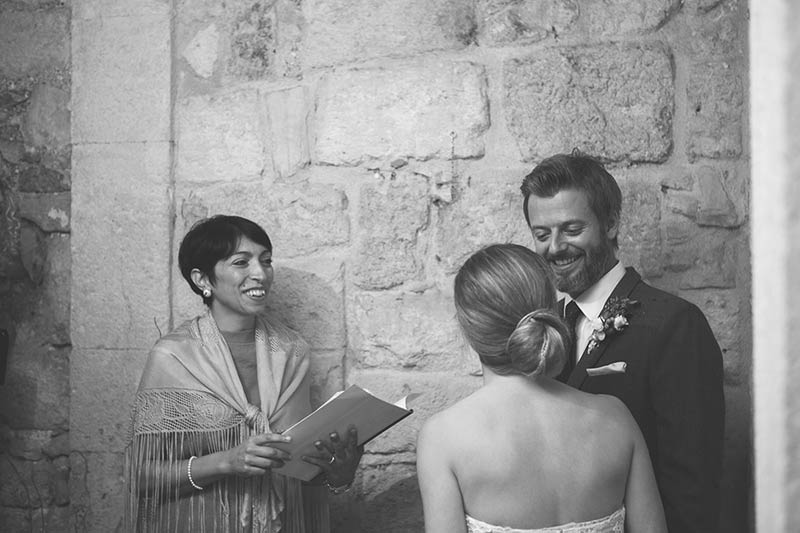 After a romantic civil wedding in Polignano a Mare rustic town hall (Palazzo Ventura) bride and groom took the chance to have a little walk and a stunning photo sessions in the village.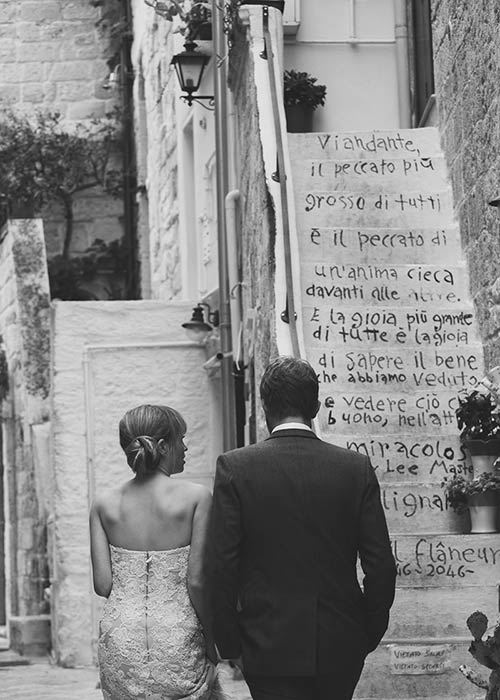 Wedding reception at Grotta Palazzese
The most stunning Puglia venue on Adriatic sea for a special wedding reception!
As mentioned Caroline and Ben chose one of the most sunning and attractive venue in Puglia for their wedding reception: Grotta Palazzese!
Grotta Palazzese is a Hotel restaurant a step before Adriatic sea! It is a miracle of nature and it could be liken to Villa Del Balbianello on Lake Como for its uniqueness! We are sure you've already heard about it. Many web sites and social network talked about it many times telling how beautiful this venue is. You can bet, it is just stunning!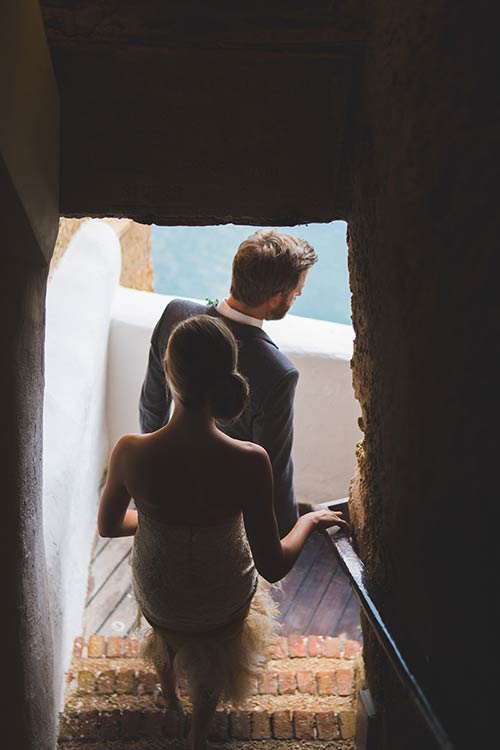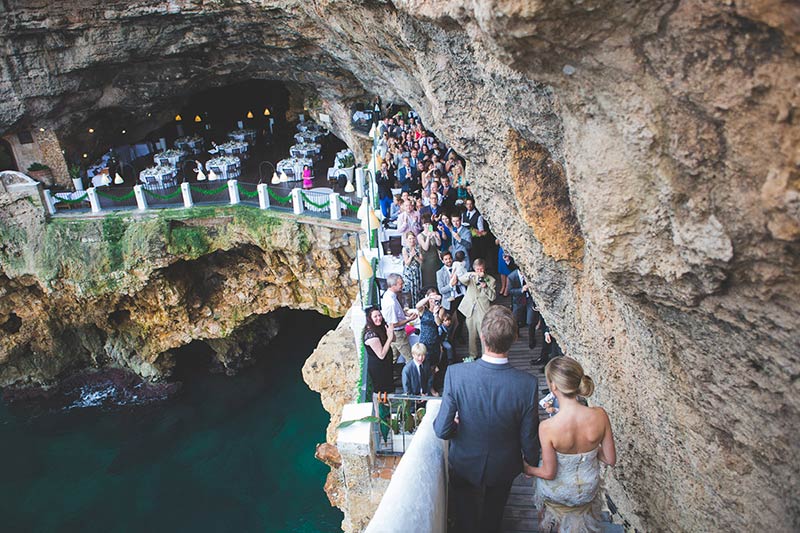 Grotta Palazzese is exclusive venue caved in the inside of a rock. It is rising steeply from the sea and and it faces it with a breathtaking view.
It could be an enchanting venue for an exceptional experience. As the matter of fact all Caroline and Ben's guests simply loved it! They have been catapulted in a magic atmosphere, filled by the smell of the rock and fascinated by the panoramic view on open Adriatic sea.
A welcome drink and aperitif on the upper terrace and an entrance with style for bride and groom and then a romantic wedding dinner on the sea.
Unique style of Grotta Palazzese hasn't been forged by any grand decoration, but it has been curated by choosing simple garlands of green plants for the balcony, perfectly matching Caroline style and Pomigliano a Mare atmosphere. This is a real Italian wedding!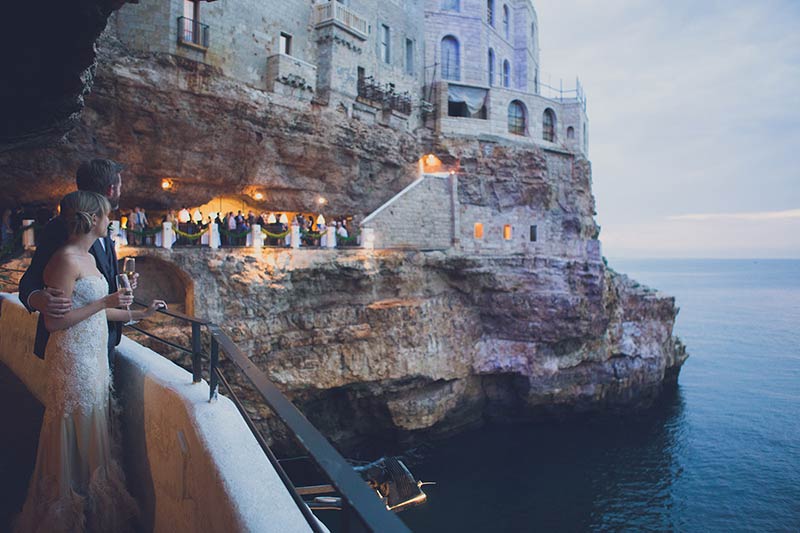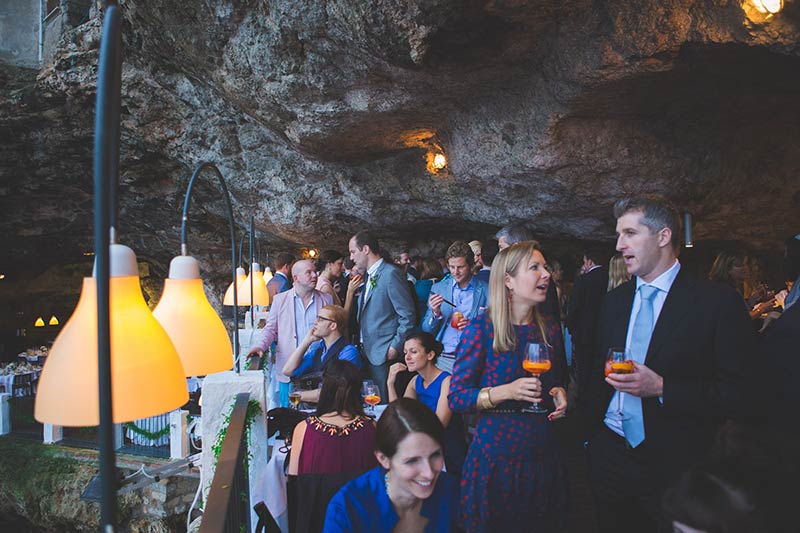 We decorated the tables with elegant glass jars. Tables were named after Mediterranean herbs, menu cards were made with rustic brown paper and matching herbs on it, Limoncello little bottles wedding favors. And what about wedding guest book? A cute tin bucket to put messages inside! Wonderful cute ideas!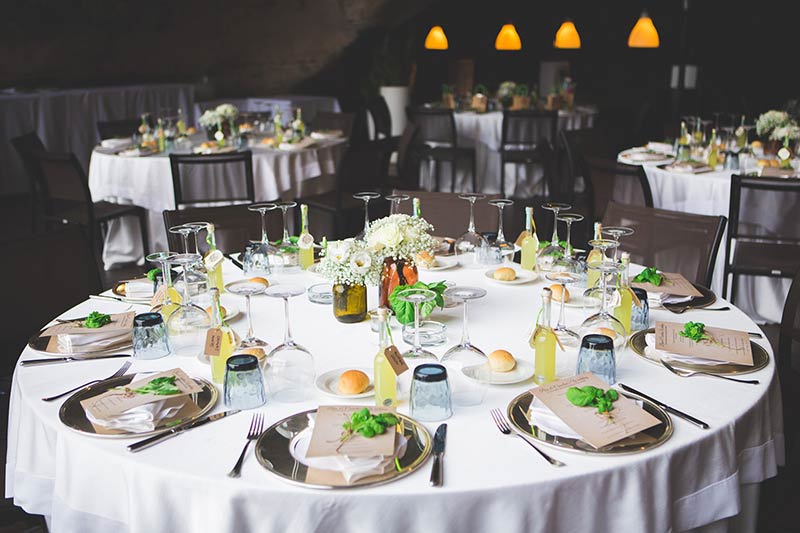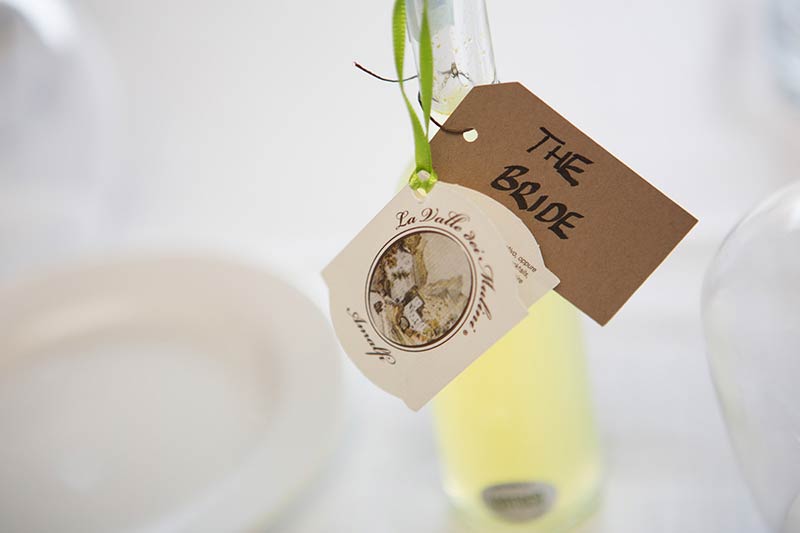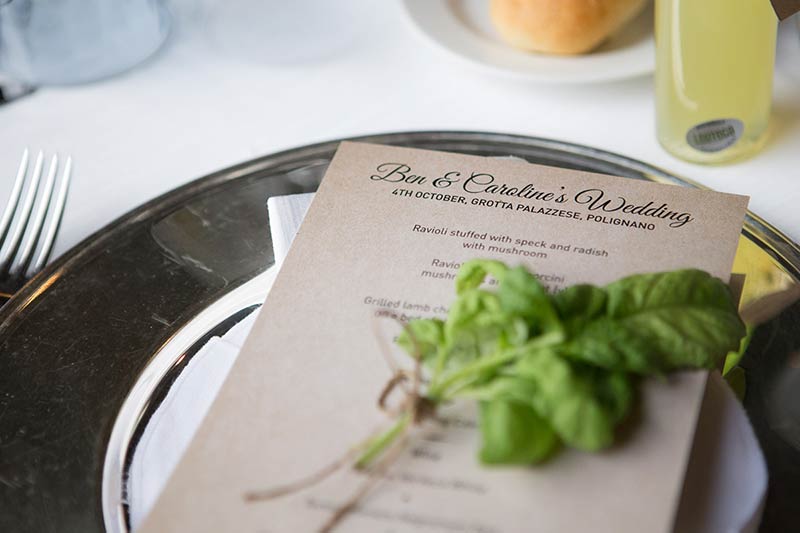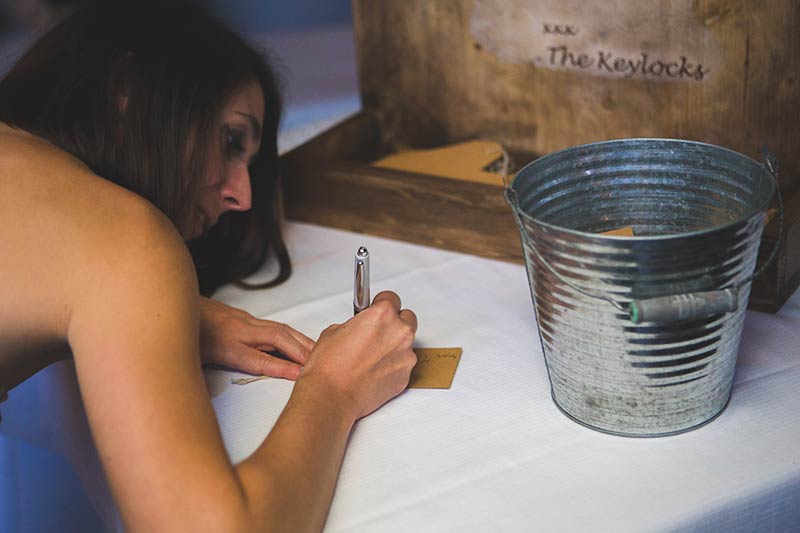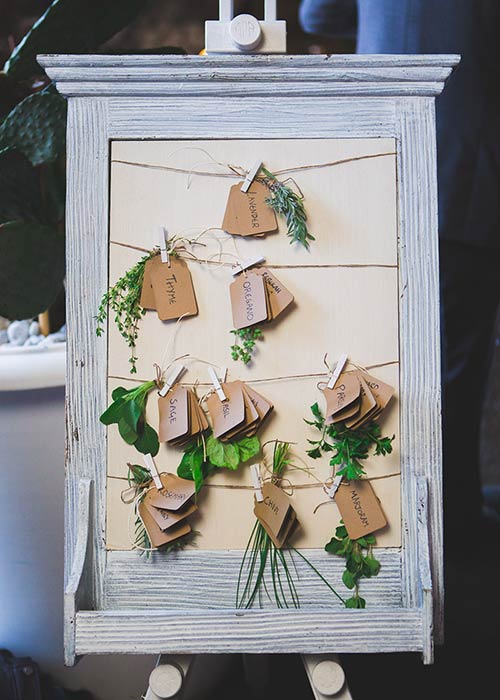 Bride and groom and their guests tasted refined dishes, chosen and suggested by the skillful and professional staff of Grotta Palazzese restaurant. Speeches and background music made the atmosphere enchanted always hearing the sound of the sea, the best background sound ever!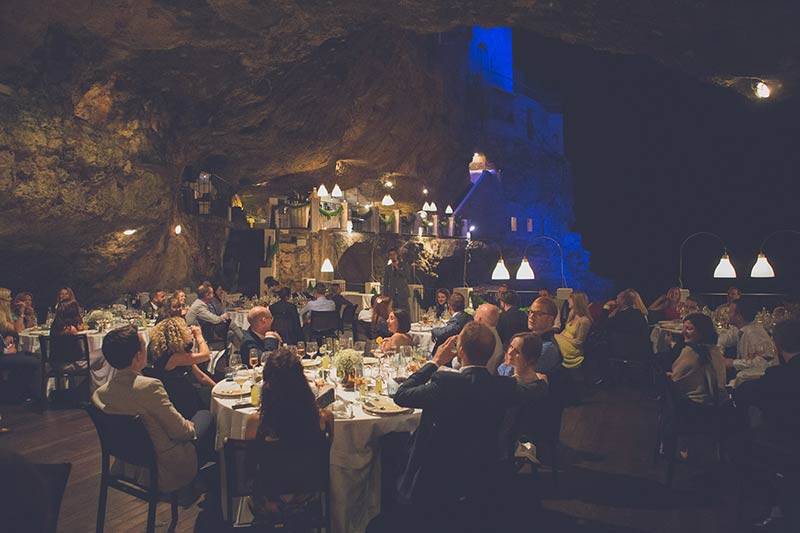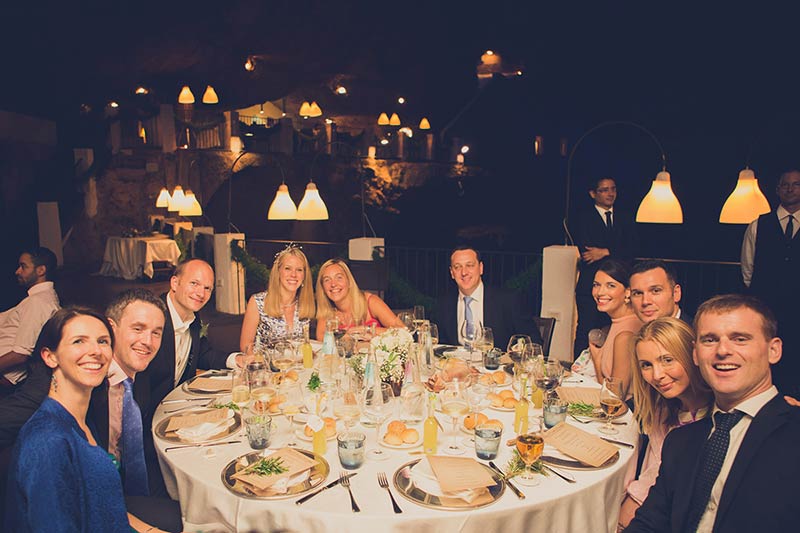 To close such a great dinner a wonderful tiered chocolate wedding cake with little white flowers and then… it is time to dance! Fun for everyone on the notes of Italian and international songs. This is how we celebrate in Italy!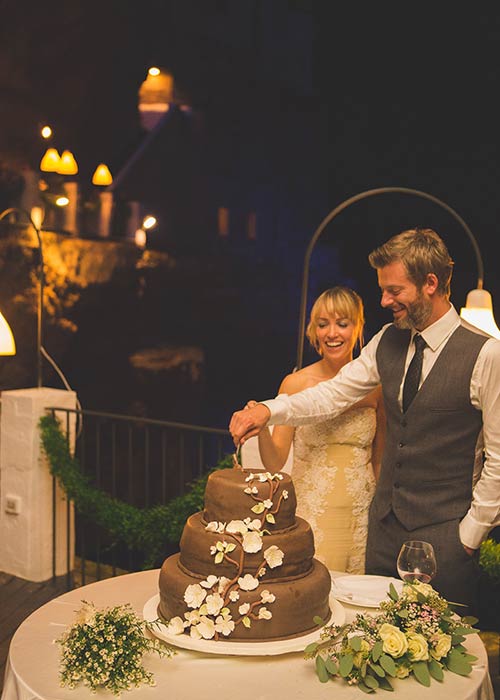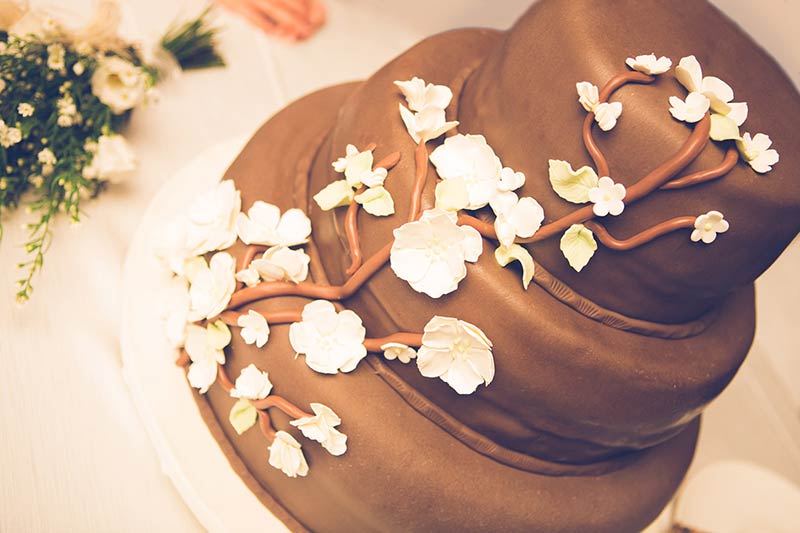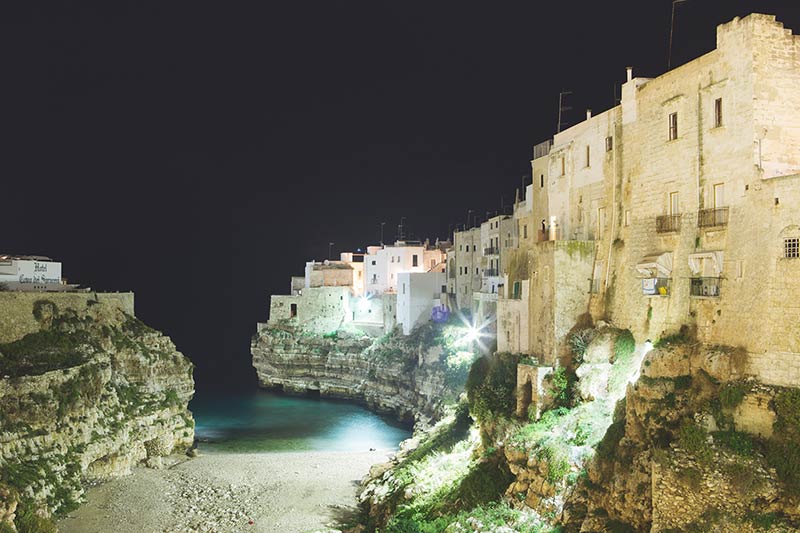 Thanks and congratulations
Congratulations to Ben and Caroline! And if you would like to plan your special day at Grotta Palazzese please do not hesitate to CONTACT US: we will be pleased to support you and help, this venue is just a dream coming true!
We wish to thank Richard Pickavance for the amazing wedding pictures of Caroline and Ben's wedding in Polignano a Mare.
Did you enjoy the wedding we planned in Apulia?
Contact us, we will be happy and proud to plan your special wedding in Apulia!