A fantastic wedding in Southern Sicily
Posted at 17 February 2019
in
Sicily
Marzamemi is an ancient village located Southern Sicily. It is an old fishermen village on the shoes or Mediterranean sea. It has lovely small streets and typical fishermen's houses overlooking the picturesque square Regina Margherita. A real authentic Italian ancient village, an ideal destination for a seaside wedding in Italy.
Wonderful Palazzo dei Principi Bonaccorsi di Reburdone is also called Tonnara. This building is one of the oldest and most important in Sicily.
Tonnara buildings are really traditional in Sicily and they are usually enchanting and full of stories to tell.
Tonnaras originally served as a shelter to the large boats called scieri. It is made of is a single large room of about 750 square meters, crossed by ancient arches of tuff and overlooking the sea and the ancient fishing harbour. Isn't it enchanting?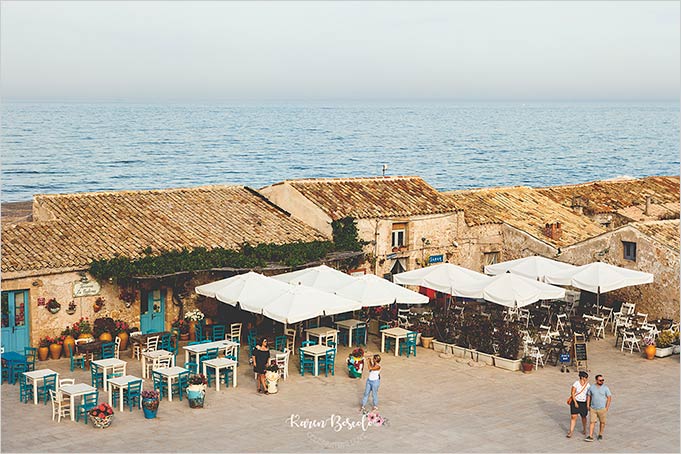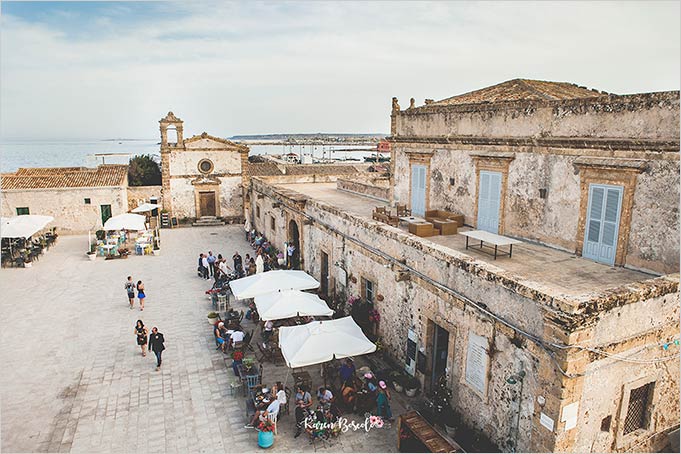 Wedding at La Tonnara in Marzamemi
Loggia
faces directly on private courtyard that, through the ancient door, opens into the magnificent Piazza Regina Margherita, the center of the small
village of Marzamemi
.
This is where Silvia and Gianni decided to set their
Sicilian wedding
. What a great choice.
Under the trees of the courtyard and in the connected rooms they chose to set their welcome aperitif.
The event taook place in what can be considered
the most southern point of Europe
! Can you imagine that?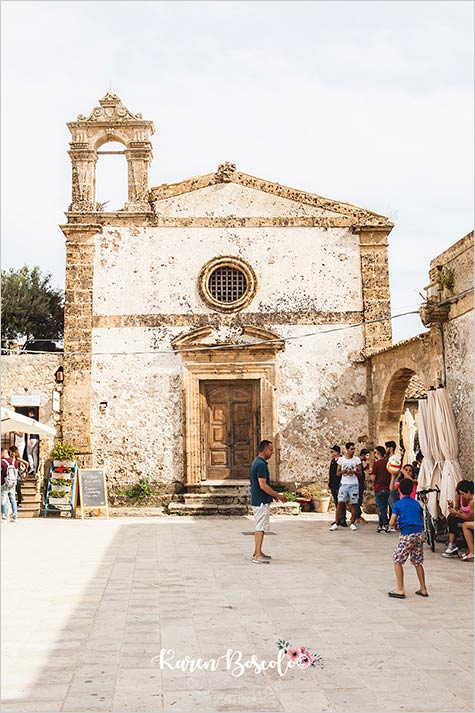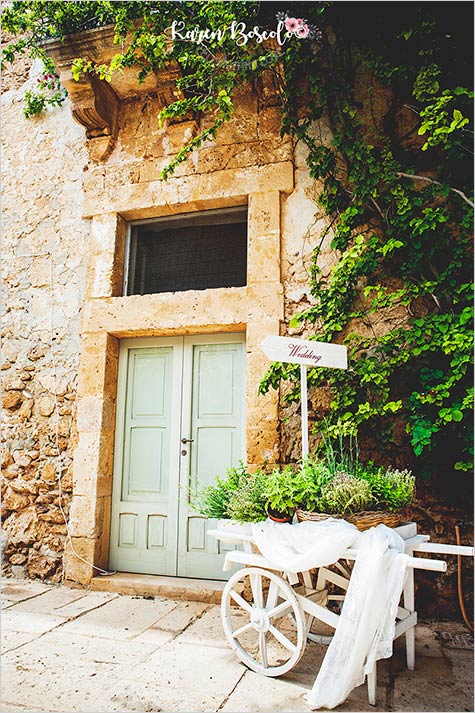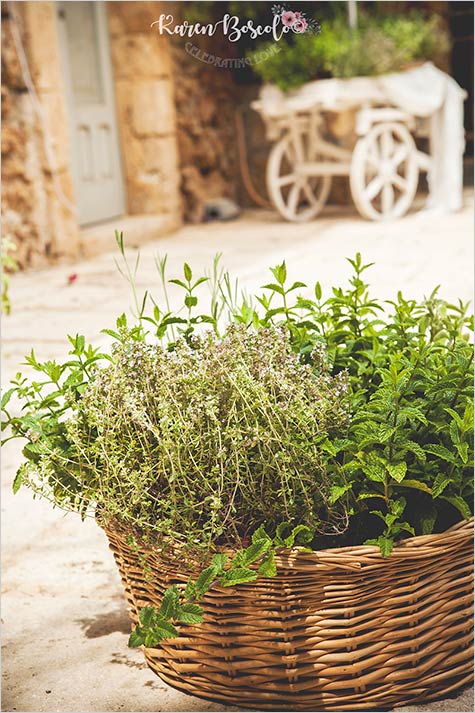 Silvia and Gianni, have always imagined their happy, unconventional wedding in a truly unique location: Tonnara in Marzanemi was just perfect for them!
The bride chose a wonderful wedding dress with ivory laces that blended perfectly with the atmosphere at Tonnara.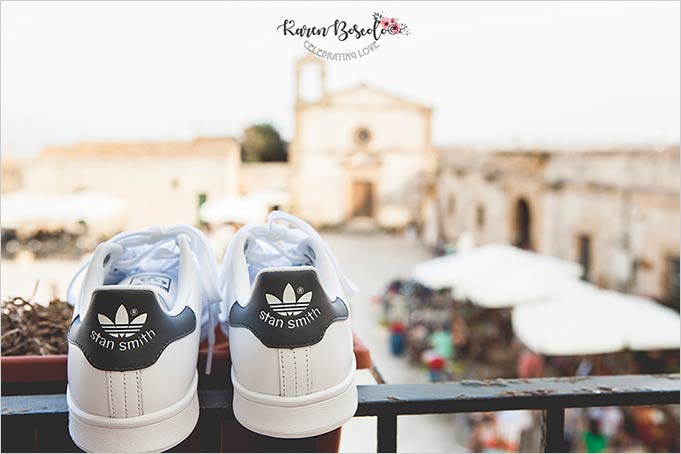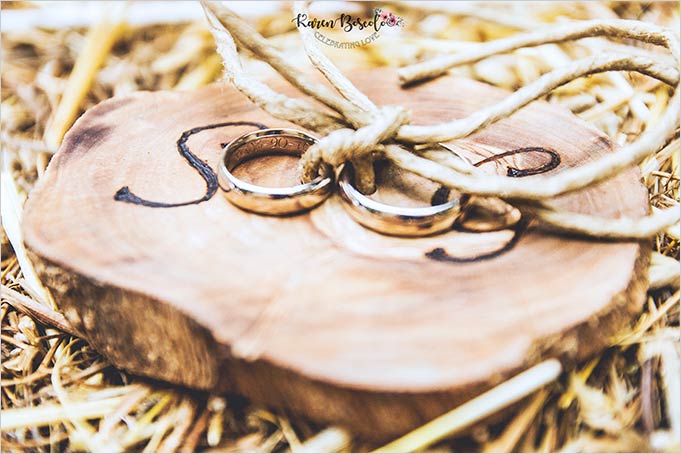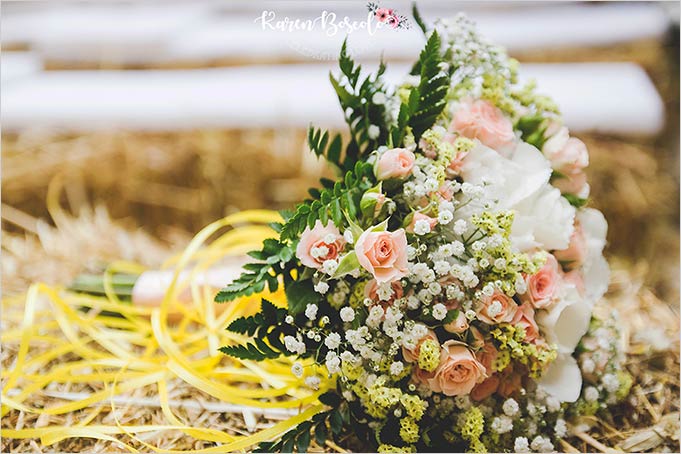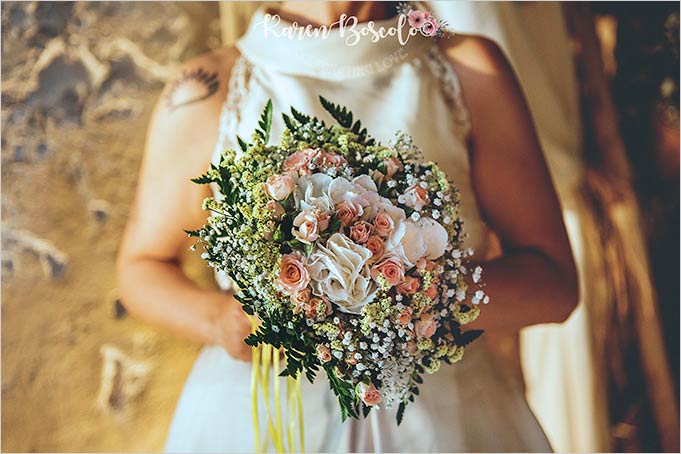 In a relaxed and intimate atmosphere bride got ready with ther bridesmaids, in the rooms overlooking the famous and beautiful square of the seashore village.

Civil ceremony at Tonnara court
The arrival of the bride, accompanied by her little little men, with her bouquet of little roses and small wildflowers in her hands, was surely one of the most emotional moments of the ceremony.
An exciting and joyful ceremony in an elegant and rustic setting, set up with hay bales to sit guests and flower baskets and aromatic herbs that recalling traditional Sicilian decors.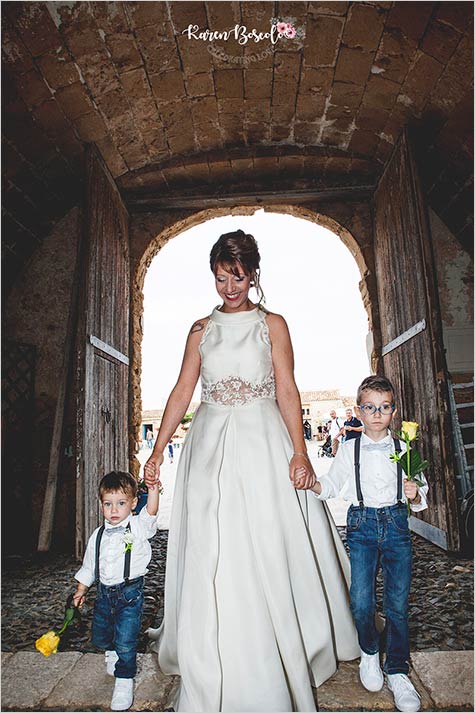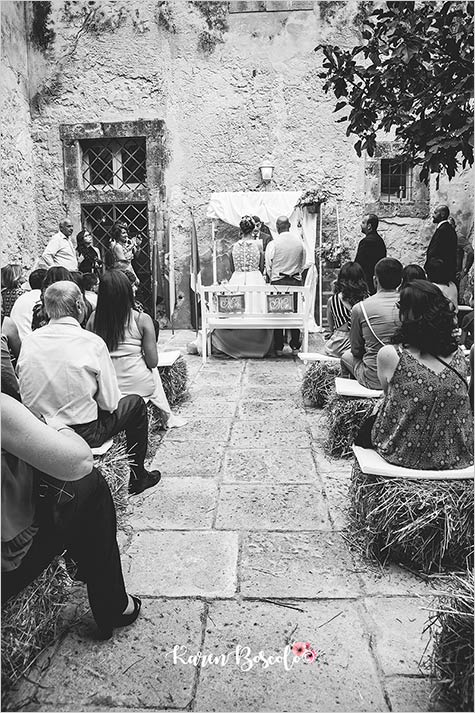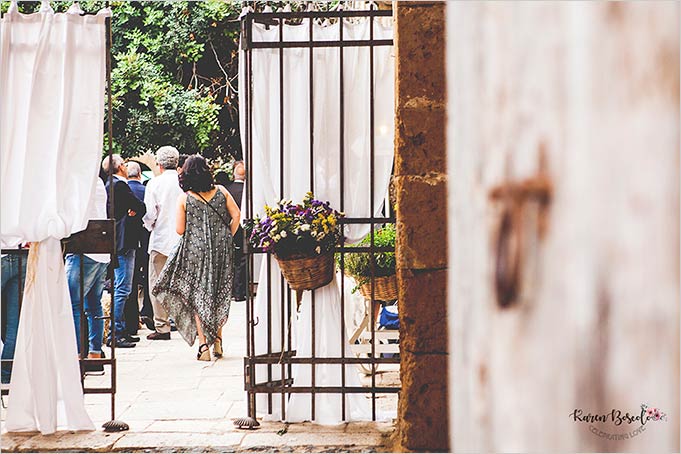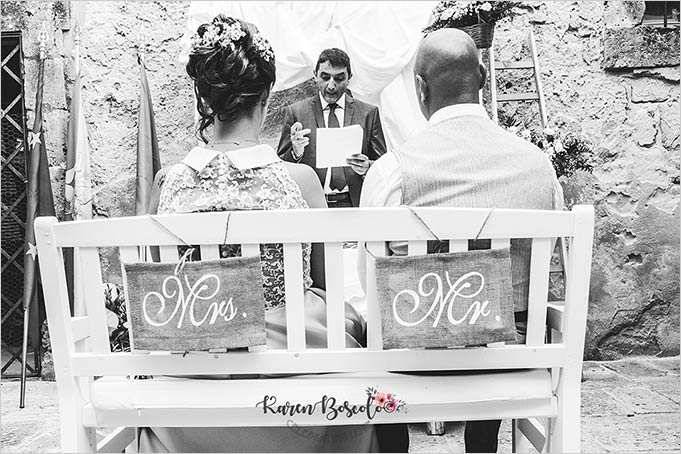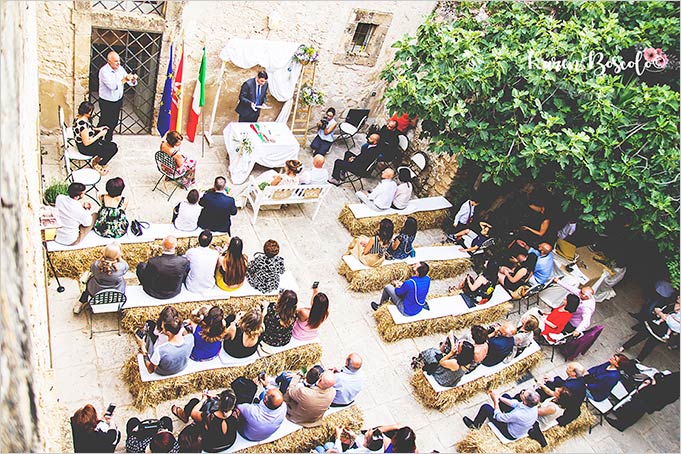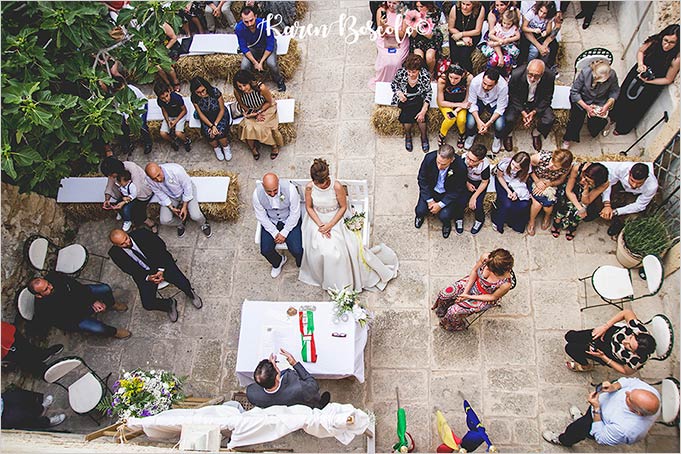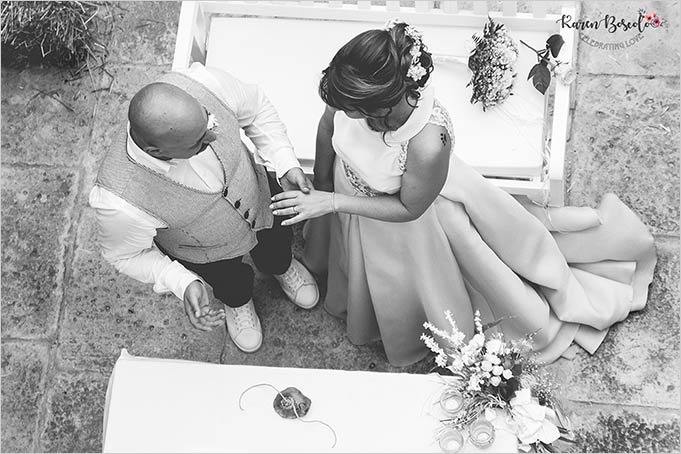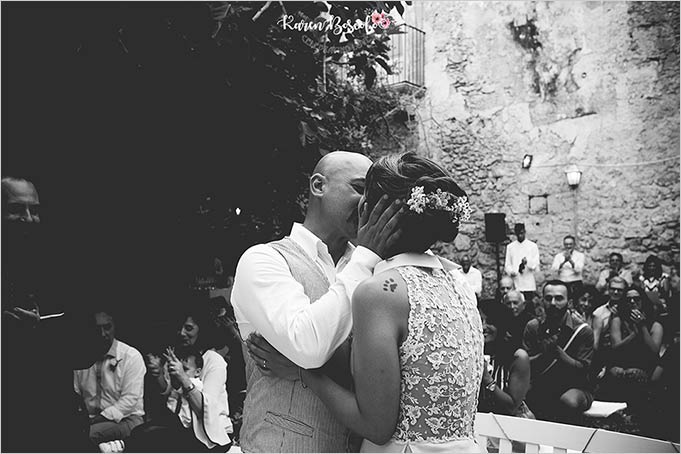 After the ceremony, bride and groom took some time for themselves for their wedding photos in the wonderful square and along the tiny roads of Marzanemi full of bright colours and details recalling the sea and its traditions.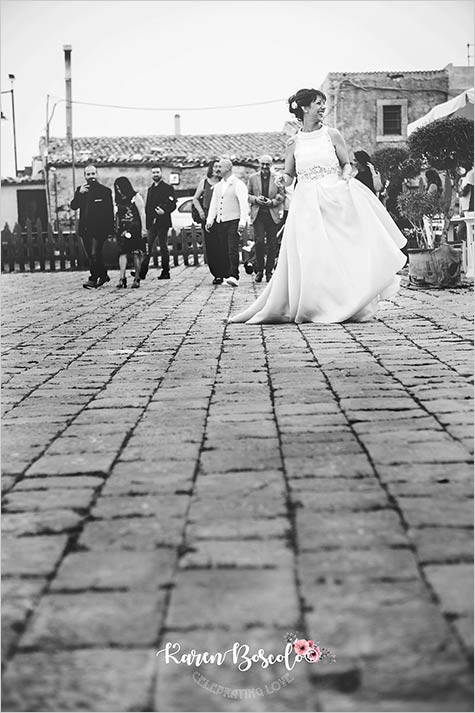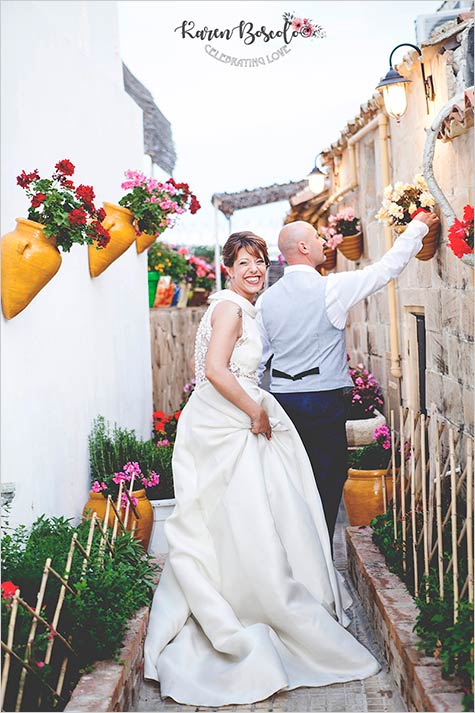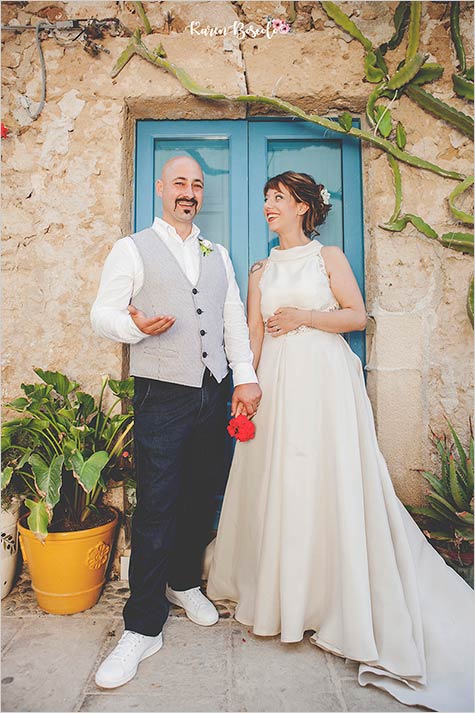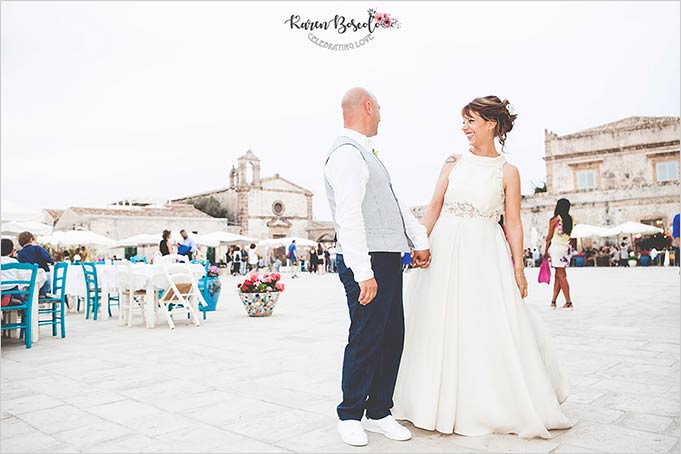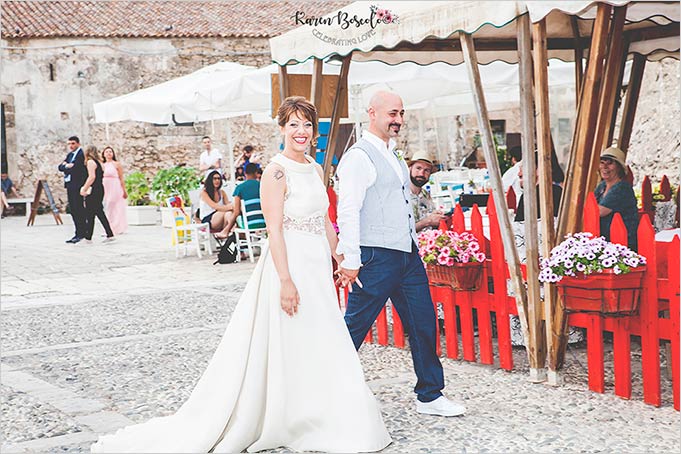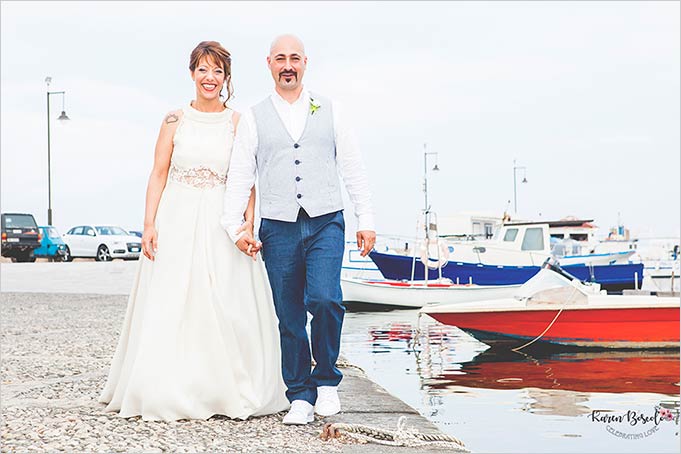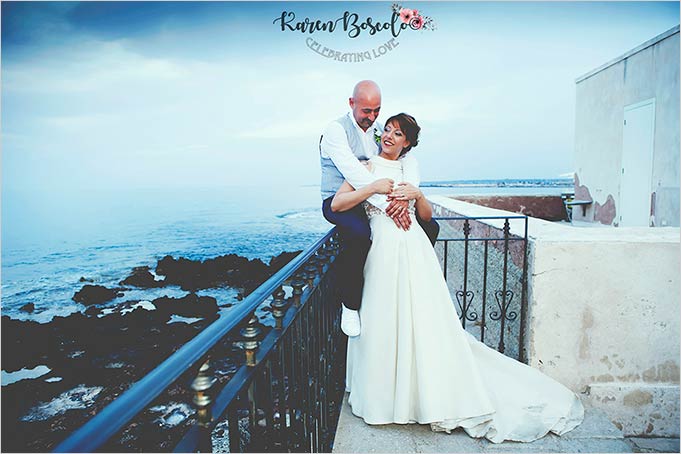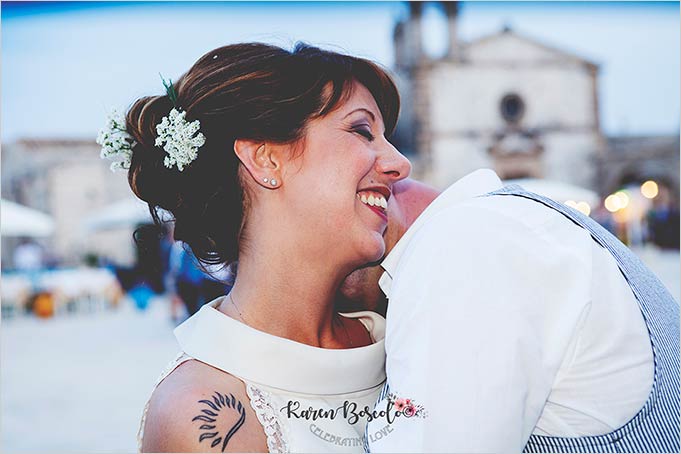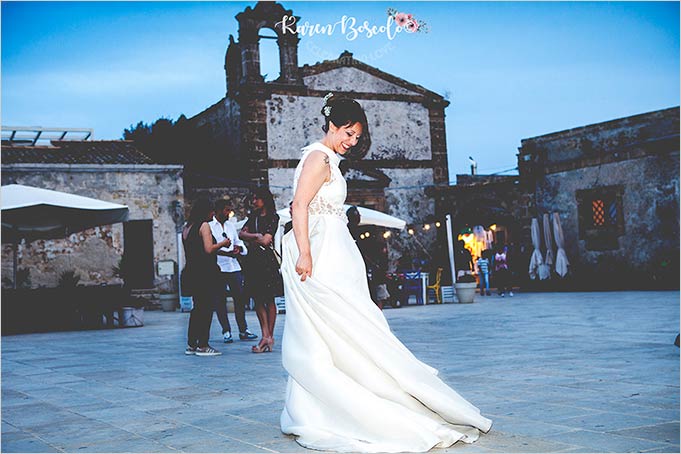 Al fresco wedding reception in Tonnara
The party continued a lovely wedding reception dinner.
Silvia and Gianni chose
traditional Sicilian dishes
for their dinner. They chose an
al fresco reception
in the courtyard of the building. The atmosphere was very informal and fun, enhanced by a musical duo that dragged all guests into dances until late at night.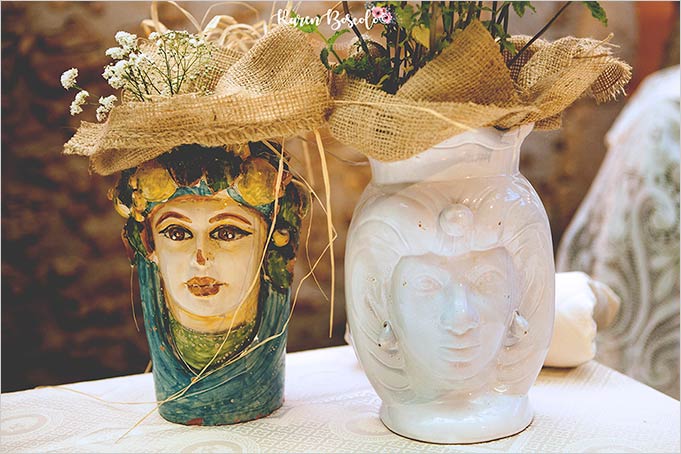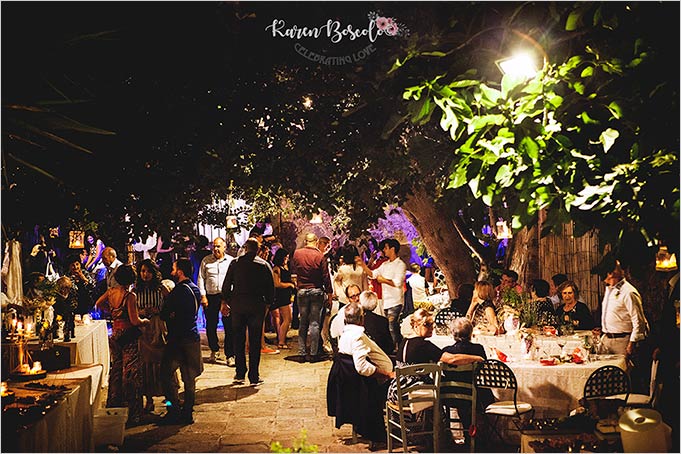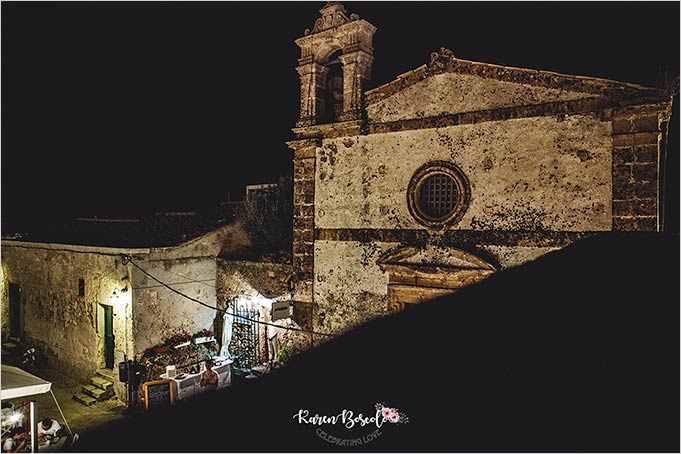 A Traditional Sicilian wedding cake
At the end of the party bride and groom gave to their guests an original wedding gift: an
aromatic herb plant
. It was the traditional Italian "bomboniera" that the bride and groom give to their guests as a present. Bomboniera (wedding favour) is a traditional Italian custom to leave a memory of the wedding. It is usually accompanied by sugared almonds. There are five of them inside that representing health, wealth, happiness, fertility and long life.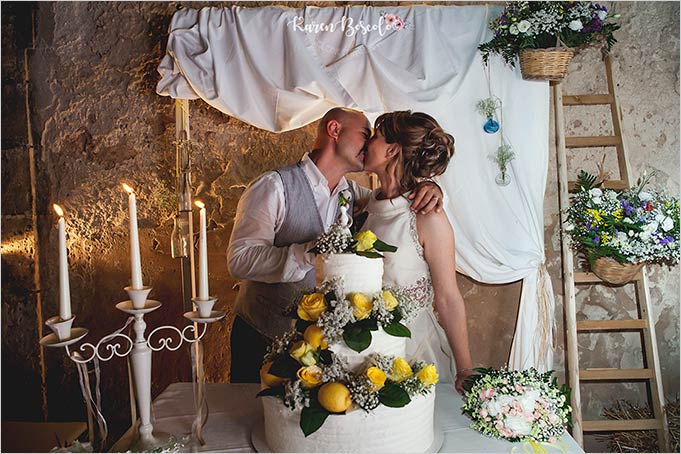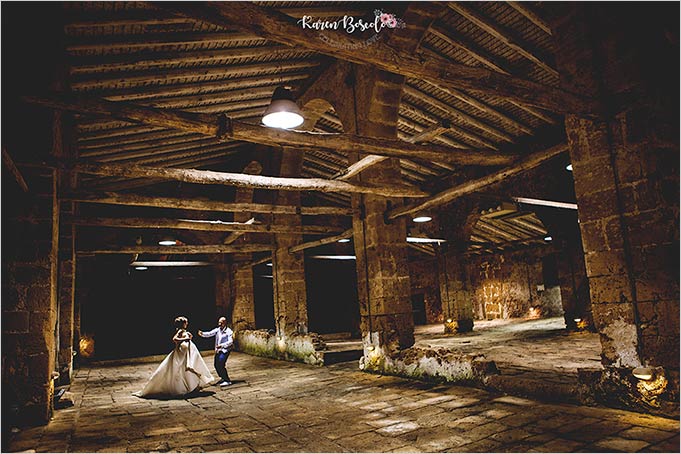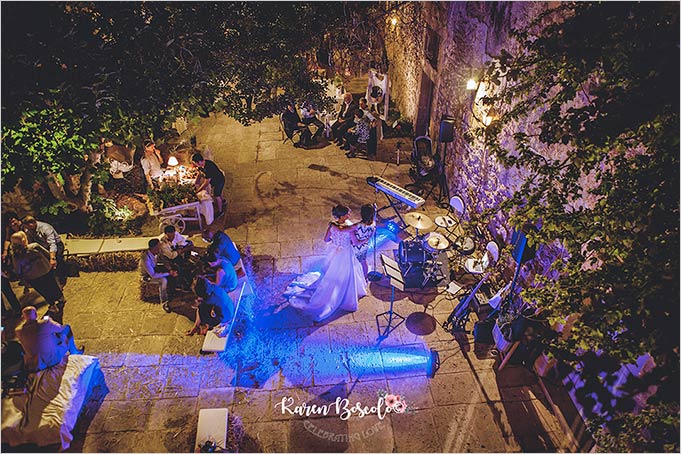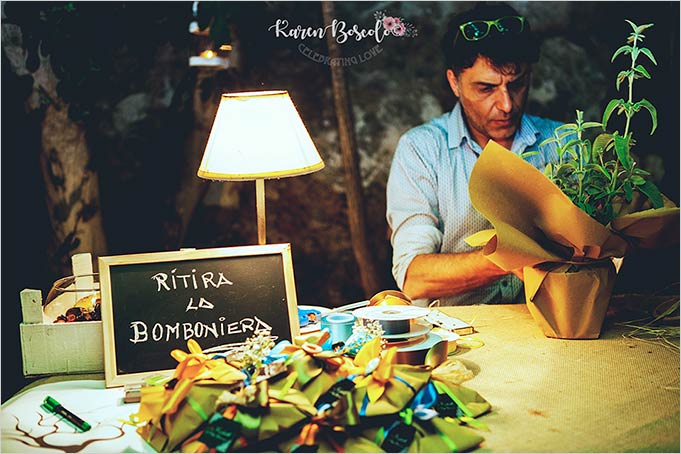 A special thanks to Karen Boscolo bride and groom's wedding photographer for these amazing shots in Marzamemi, Southern Sicily.