Eloping in Monterosso on Italian Riviera
For those of you who are thinking about running off for an intimate wedding, today we will talk about Sierra and Michael's elopement in Le Cinque Terre on Italian Riviera.
Eloping is an incredibly romantic way for couples to profess their love in one of the most stunning destinations around the world.
Sierra and Michael travelled from Florida to get married in Monterosso Italy last April.
Getting married in Le Cinque Terre on Italian Riviera means choosing for your Big Day one of the most beautiful and undiscovered spots in Italy.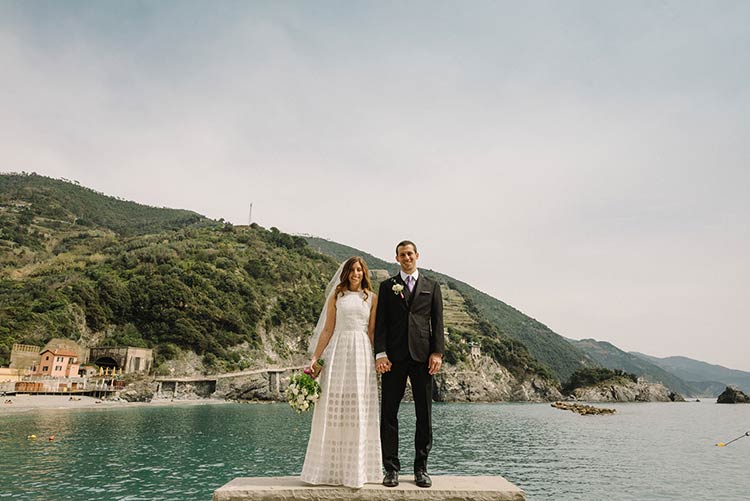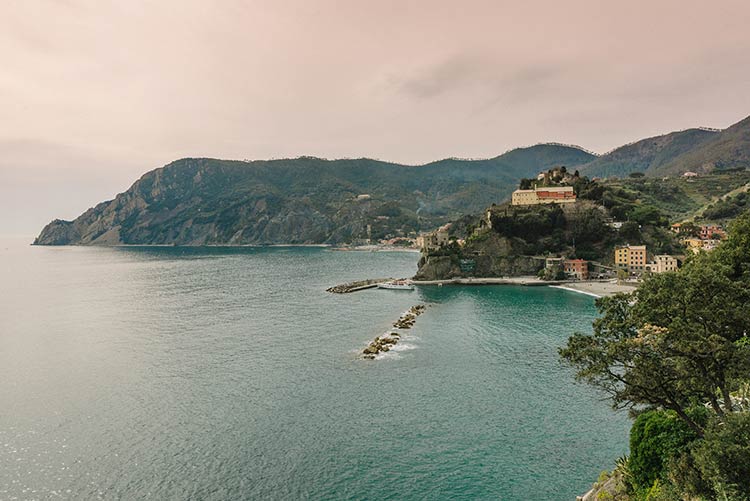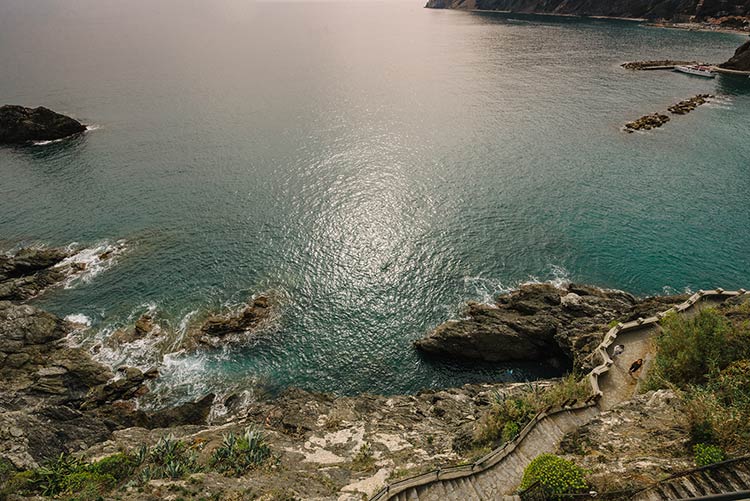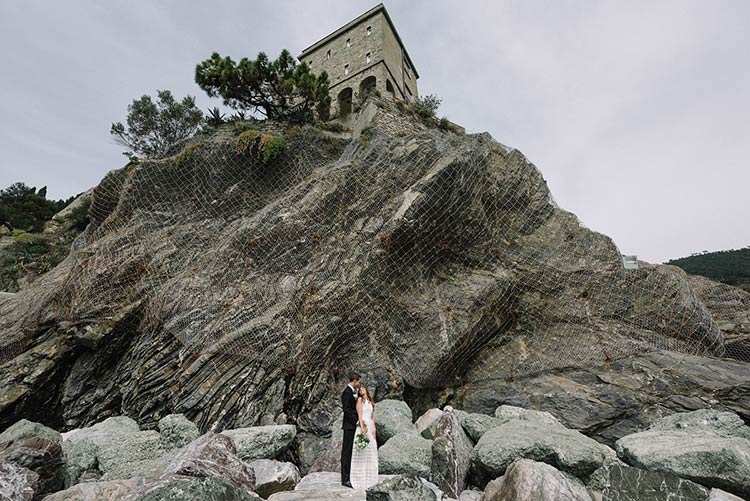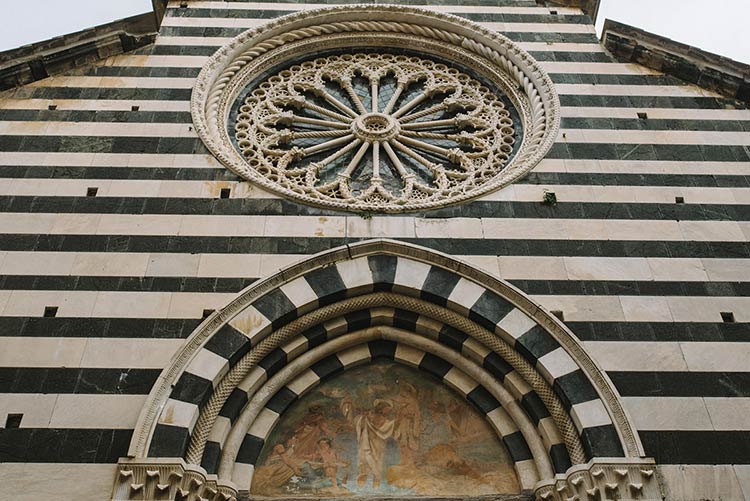 Monterosso is the largest of Le Cinque Terre's beautiful villages and it is also the best place to stay in the surroundings.
With a lovely village centre, amazing beaches and blue sea, it offers a wide selection of things to do, great food and lot of fun.
The heart of the village is perched high on a hilltop from which you can enjoy magic views of rugged Riviera coastline and green hills covered with vineyards and olive trees behind.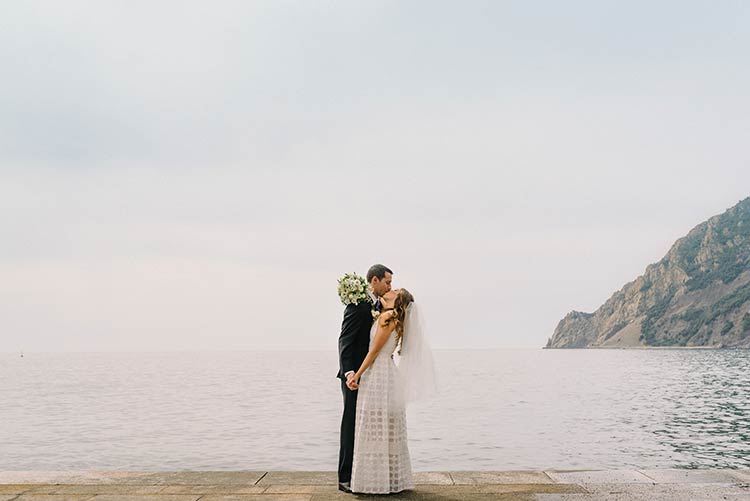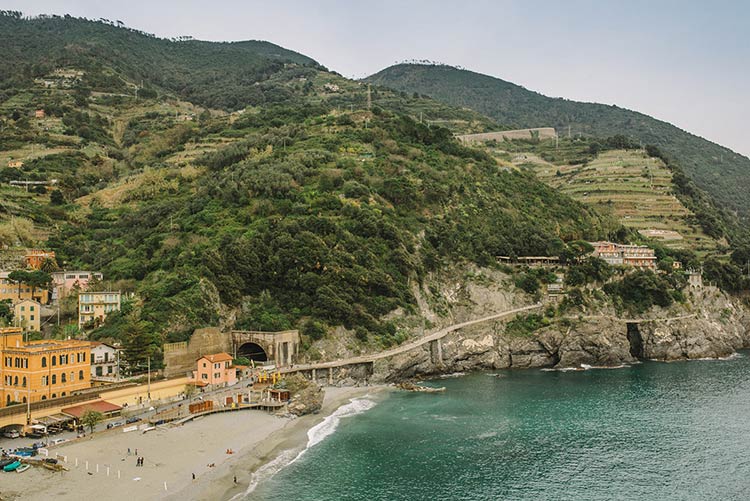 Civil weddings in Monterosso are held inside its pretty Town Hall.
From the Mayor's office where you can celebrate your civil union, you will enjoy a beautiful view from the window.
Furthermore, you can take the opportunity of an unforgettable tour by boat admiring the amazing Le Cinque Terre coast.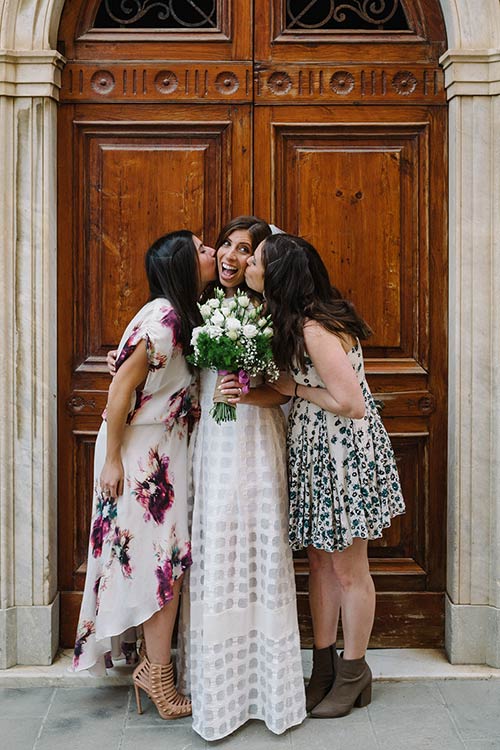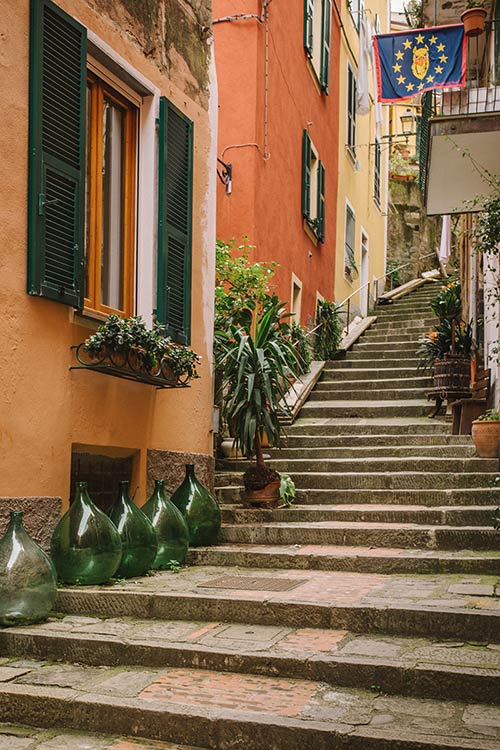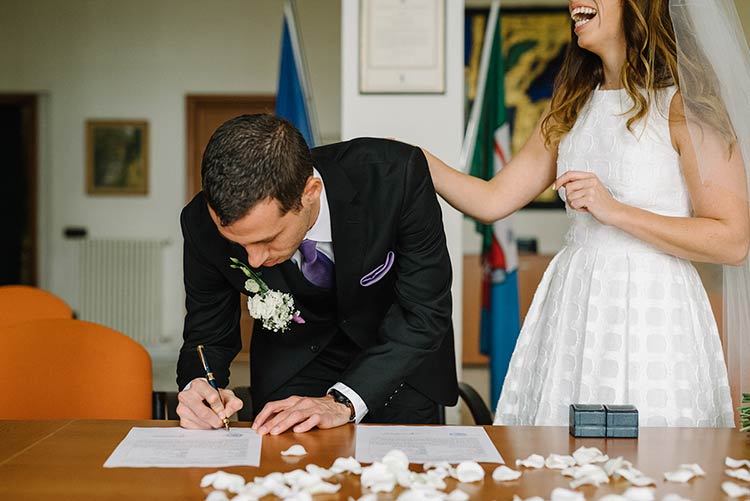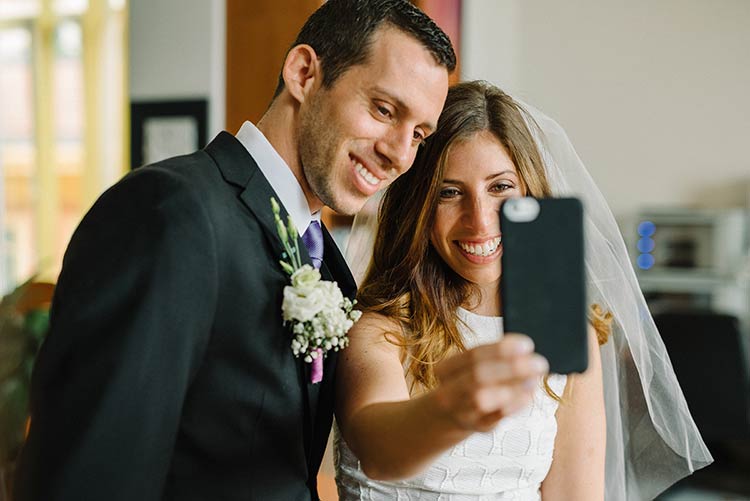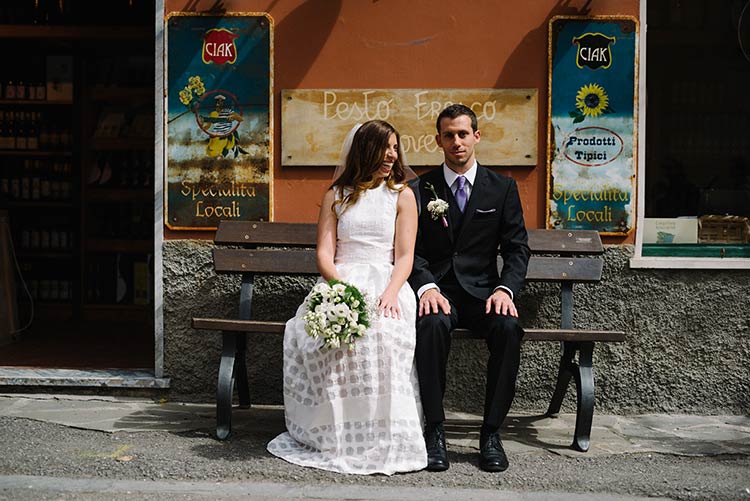 A special thank goes to the great photographer Davide Zanoni, for having captured Sierra and Michael's best moments.
AN INTIMATE AND ROMANTIC WEDDING
Sierra and Michael's biggest wish was an intimate elopement, with only the two of them and a few family members.
With the magical atmosphere and breathtaking frame of Monterosso on Italian Riviera.
And so they did.
Sierra's parents weren't able to join since they live in Australia.
But they found a sweet way to take part to the ceremony thanks to modern technology and Skype connection! Isn't it fun too?
Bride and Groom chose for themselves and their guests an enchanting cliff-side hotel with awesome views, where all of them stayed for a few days to celebrate with an intimate wedding reception and a short holiday too.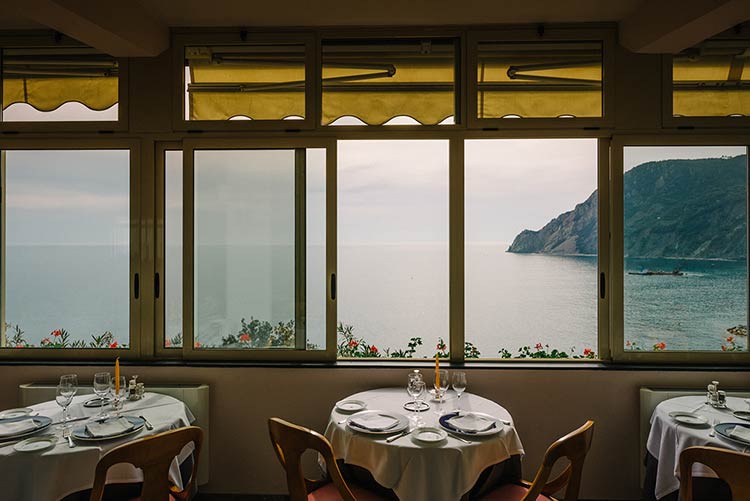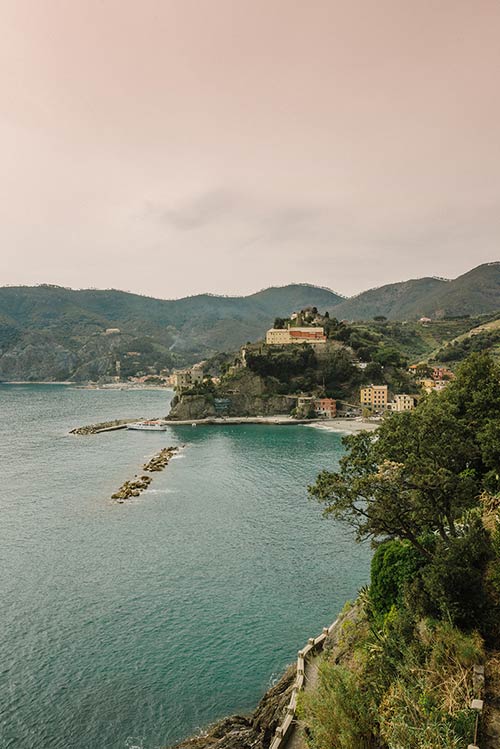 A MOVING "FIRST LOOK" BEFORE CEREMONY
The pedestrian area of Monterosso village and the beautiful sunny weather gave to Michael and Sierra the chance to enjoy a beautiful stroll along the promenade and through the centre of the village, where they chose to romantically meet each other with a first look before the civil ceremony.
Michael was impatiently waiting for his bride to be on a beautiful stones-paved path surrounded by the typical Cinque Terre lush vegetation.
She surprised him touching his shoulder once she arrived at his back… he was so moved and happy to hug her!
After that, he went to the Town Hall where she joined him accompanied by her sisters.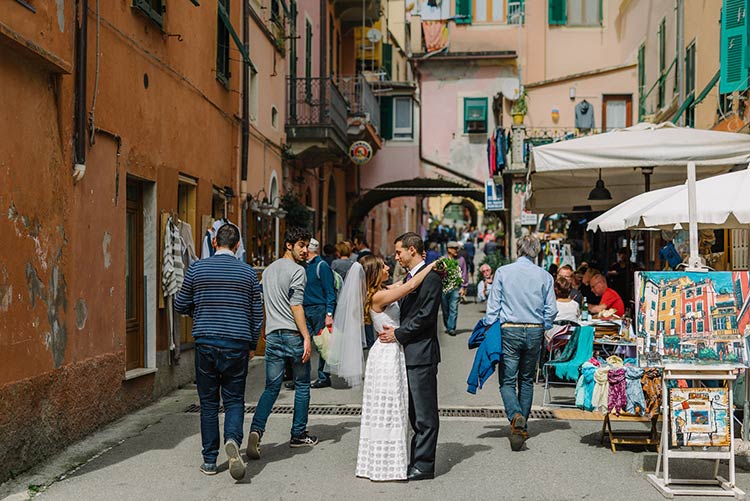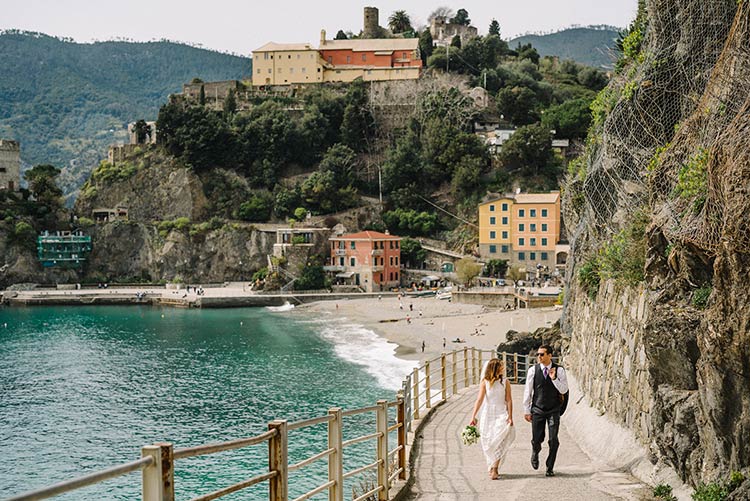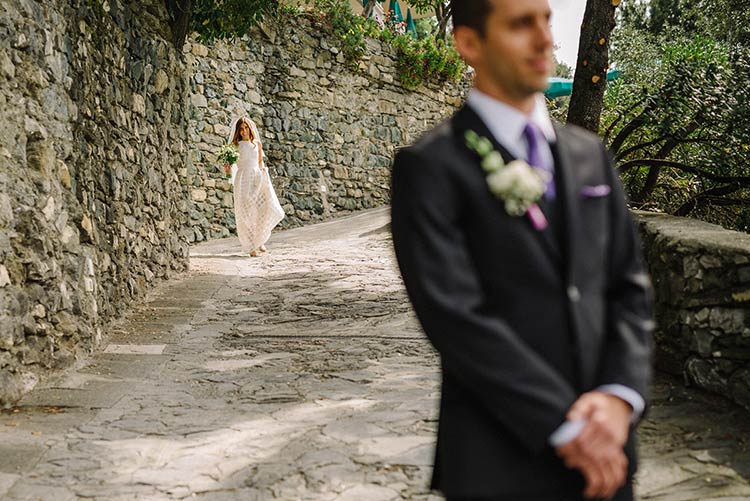 A RELAXED WEDDING RECEPTION
After the ceremony, the newlyweds grabbed the opportunity to pose for some unforgettable shots in the enchanting frames of Monterosso village.
Walking between green hills and enjoying the unique view on this little blue gulf, they reached their hotel where they celebrated with a relaxed wedding reception together with Sierra's sisters.
They took a little aperitif and had dinner in a refined hall, surrounded by a glass wall with a breath-taking view over the coast.
They had the chance to share each moment of their special day with Sierra's parents on Skype and we are sure this wonderful couple will never forget its Special Day in this special venue!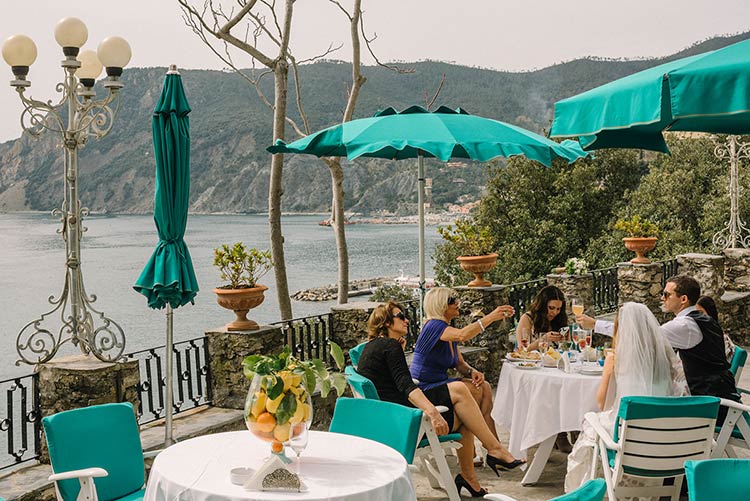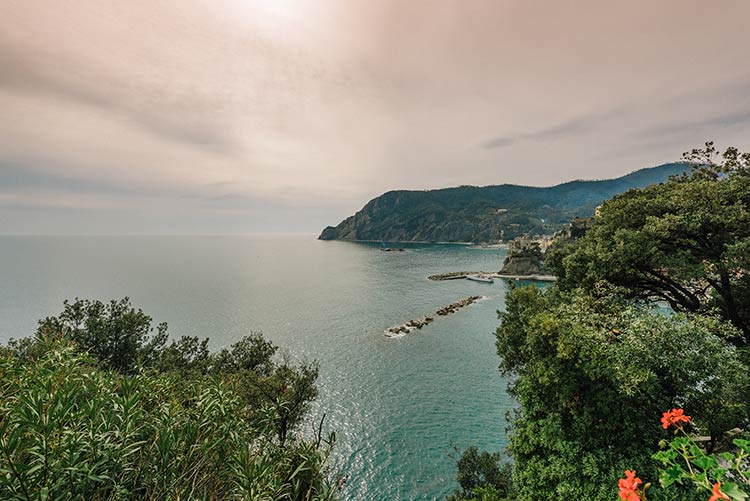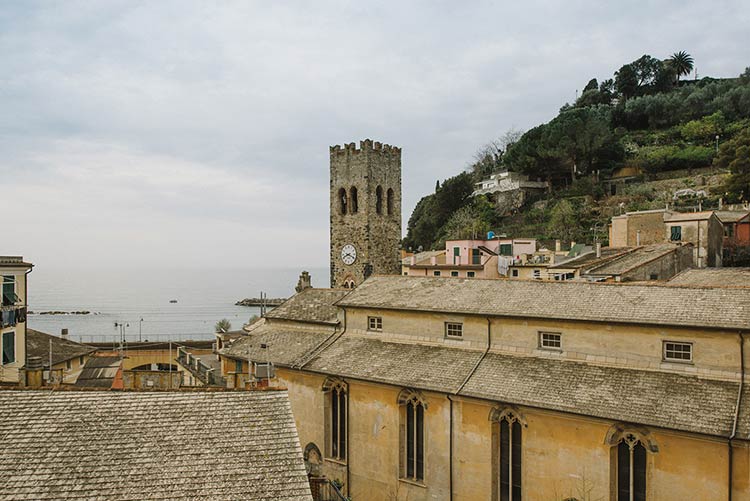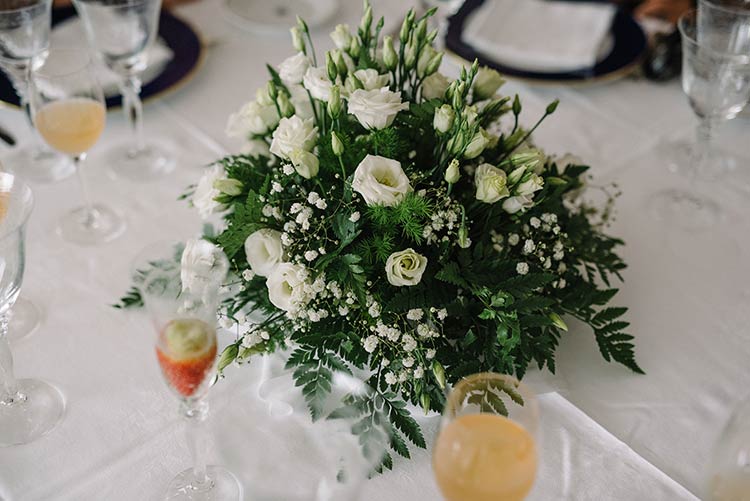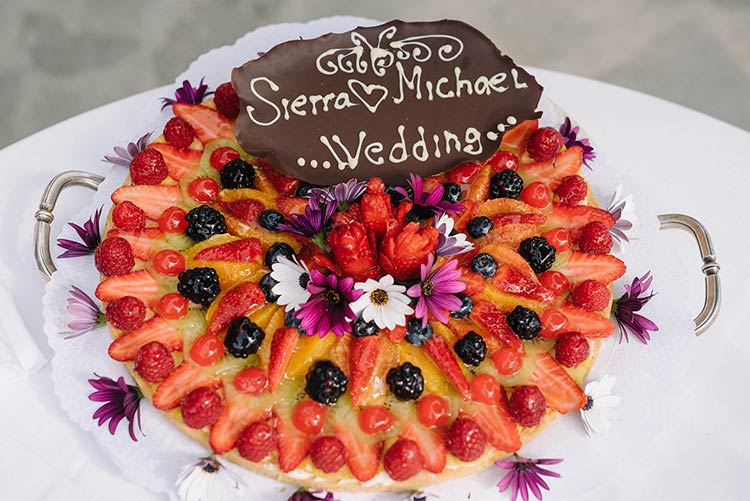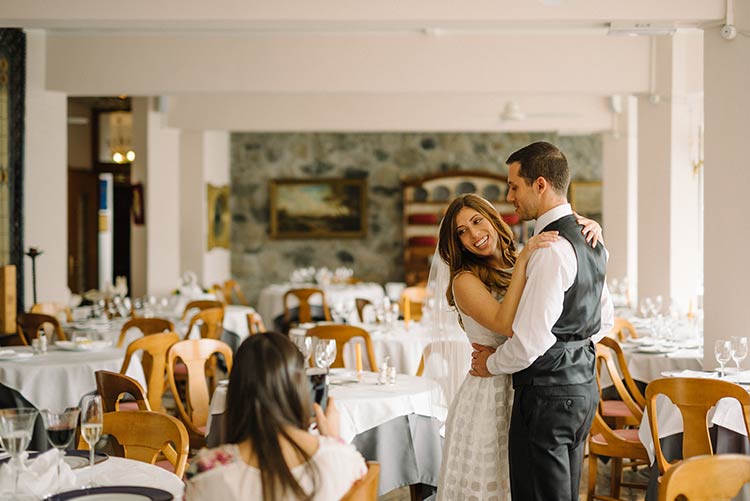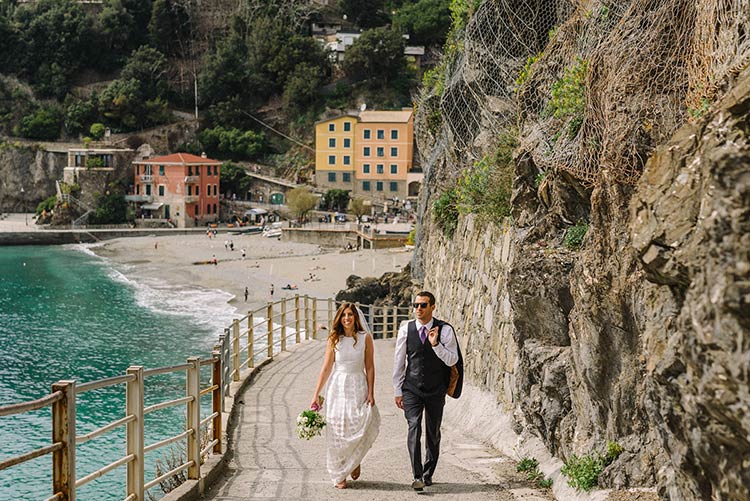 We are so happy they choose us as their wedding planners and we had the possibility to help them realising their dream!