An Intimate and romantic wedding in a wonderful Apulian Villa by Adriatic seaside
Megan and Jarret rented an historical villa close to lovely town of Monopoli for their intimate wedding in Puglia. For those of you who do not know Monopoli village we can say that this wonderful Apulia town is one of the most beautiful villages on Adriatic sea close amazing city of Bari.
It has a wonderful coast and enchanting medieval heart. 
Beaches close to Monopoli are surely amazing for a warm wedding and vacation in Apulia but we cannot forget about its close countryside by the sea. Here you can find amazing landscapes to combine a perfect vacation by the sea and a romantic country wedding in Apulian countryside.
 This is exactly what Megan and Jarret did.
They chose a wonderful day of mid July to get married in Italy.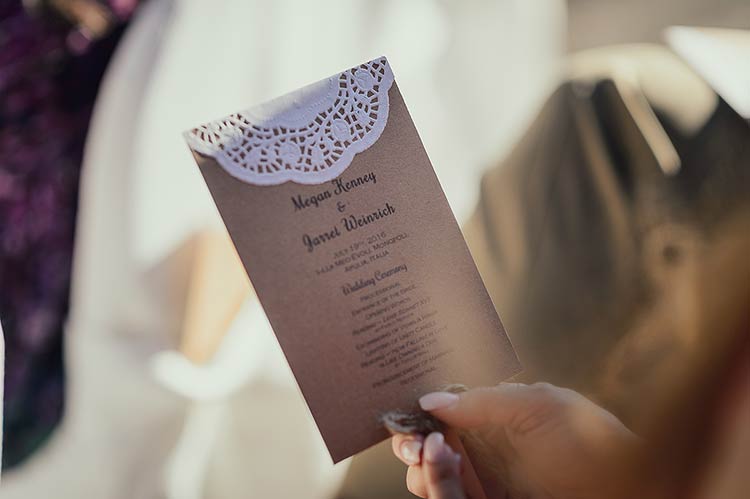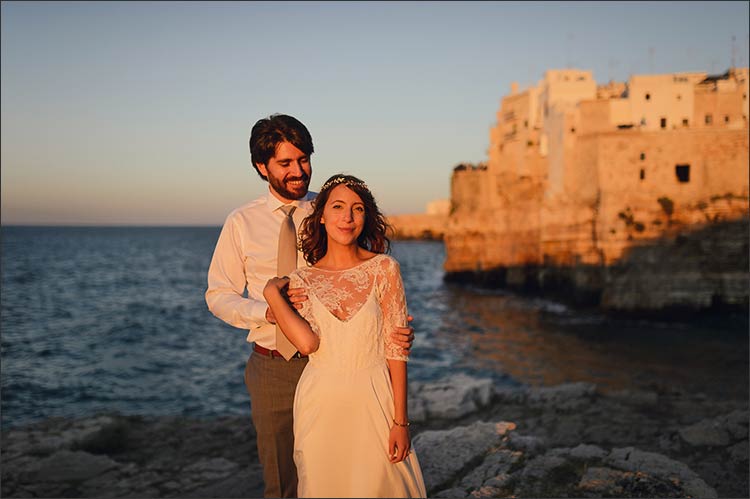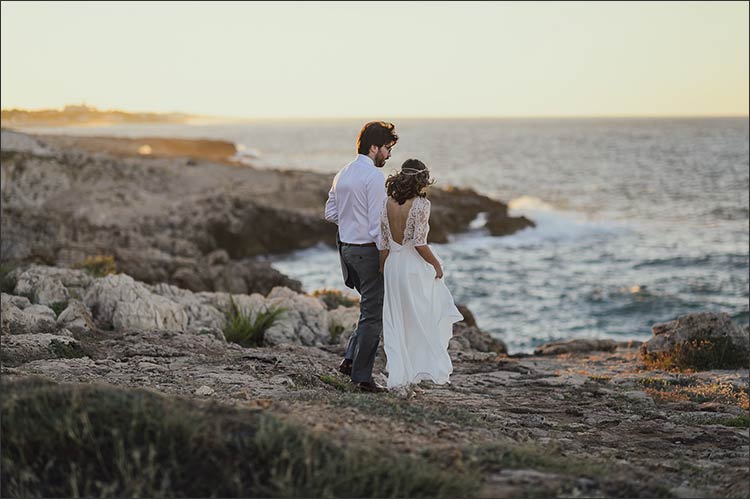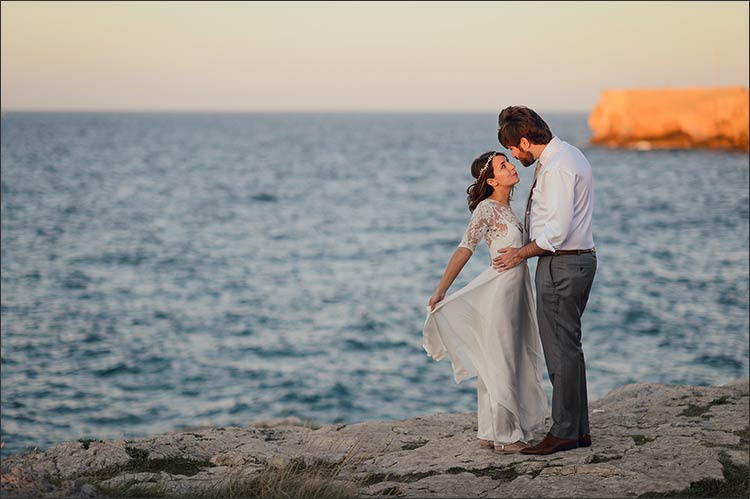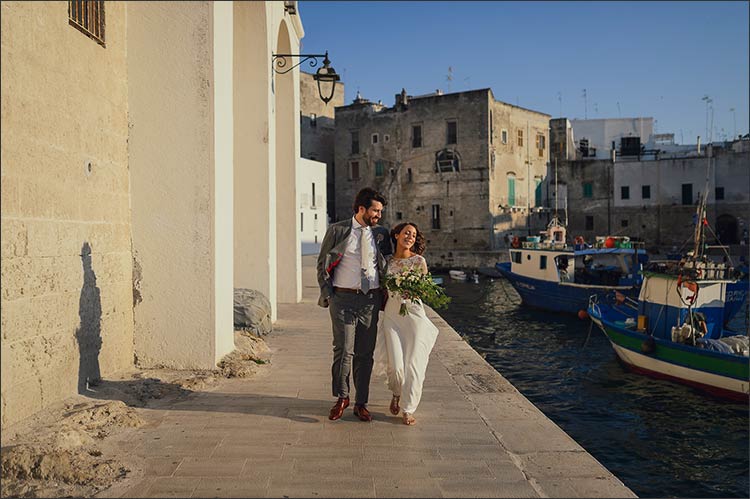 They came from America with their thirty guests to celebrate a wonderful wedding in a very special Apulian wedding location and wedding venue.
Villa Jarret and Megan chose was built back in the 1700. It has a wonderful Venetian style and it is very different from classical masseria – traditional Apulia farmhouses. An Apulian villa has a different and several features that can make you feel totally at ease for your wedding in Apulia. All spaces can let you enjoy every single moment of your wedding day.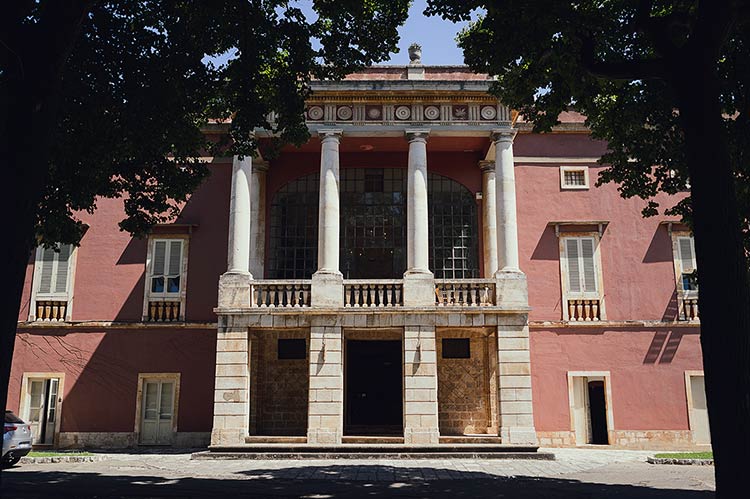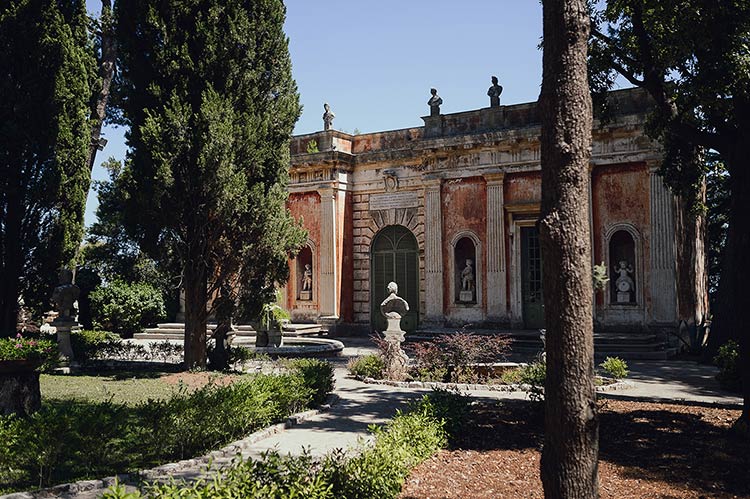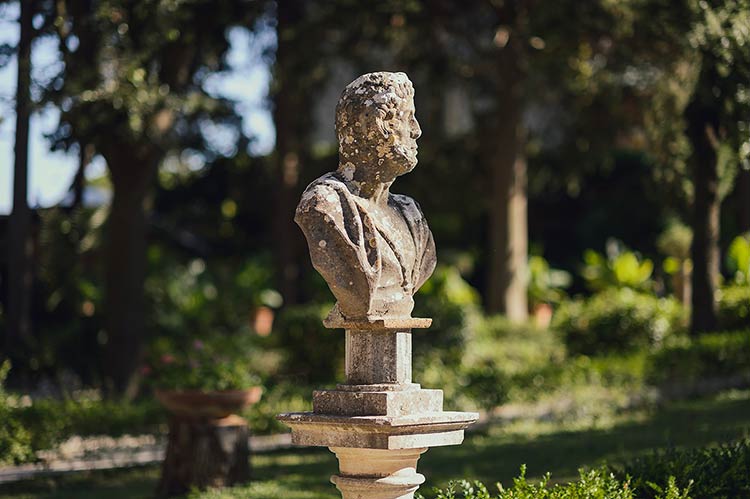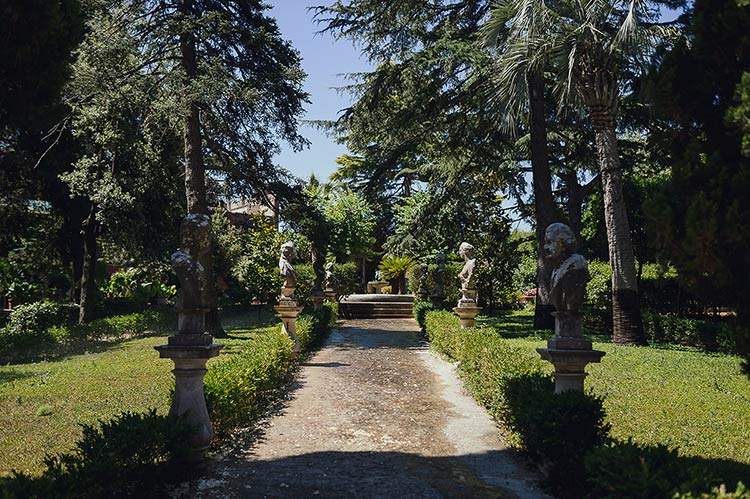 The villa has a wonderful Loggia, hanging gardens and a classic garden, amazing frescoes on the barrel-vaulted ceilings and its walls. They're present nature subjects with delicate touch and soft colours. Harmony and cosiness are surely the main features of this Apulian mansion. Your guests will surely love its inner calmness and serenity of this fantastic wedding venue in Puglia.
Megan and Jarret thought that there was no better venue to celebrate their wedding in Apulia getting close family and friends in a charming and mysterious place.
For their wedding ceremony chose the garden of the villa full of fountains, sculptures and wonderful vegetation. Megan and Jarret celebrated their union in this special Apulian setting. Just a dream!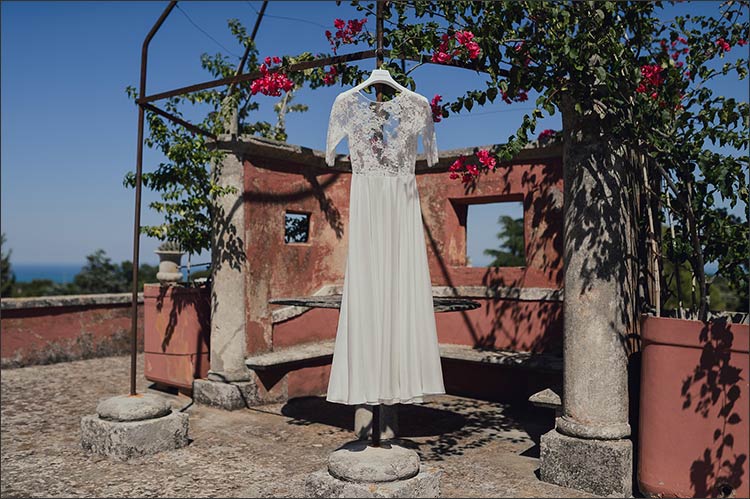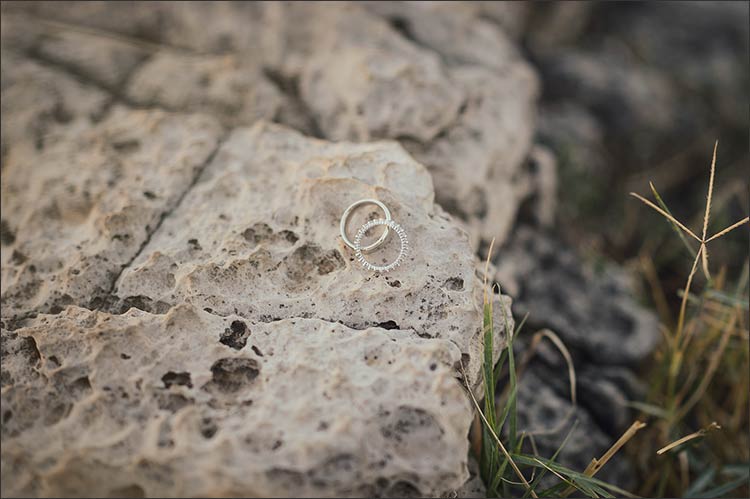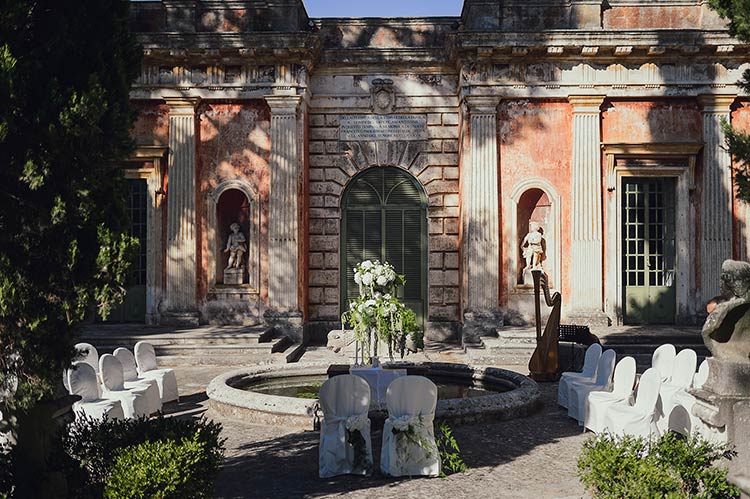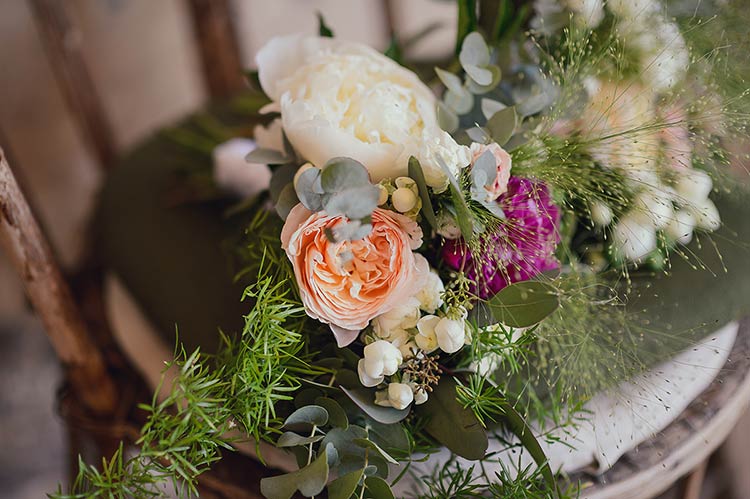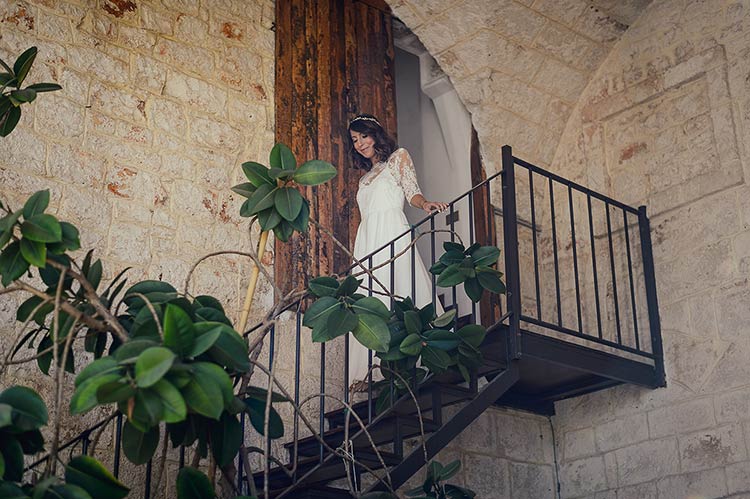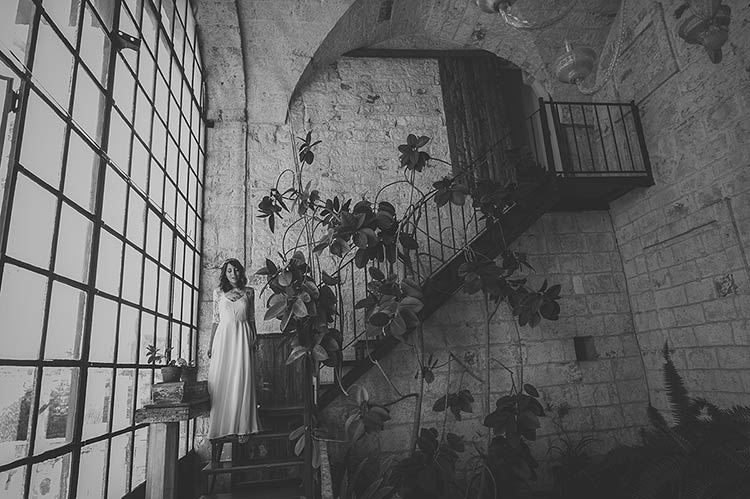 For their guests they have chosen an alternative stylish venue to the usual standard accommodation, offering peace and quiet for all their guests.
No transfers were required and they were all able ceremony and party all in the same place! Great idea!
Megan's style perfectly matched elegant and romantic atmosphere of the villa with her simple but elegant dress, pretty hairdo and a bouquet made of peonies, english roses, hydrangea, eucalyptus. She was incredibly chic!
Her bridesmaids looked beautiful in their light pink dresses.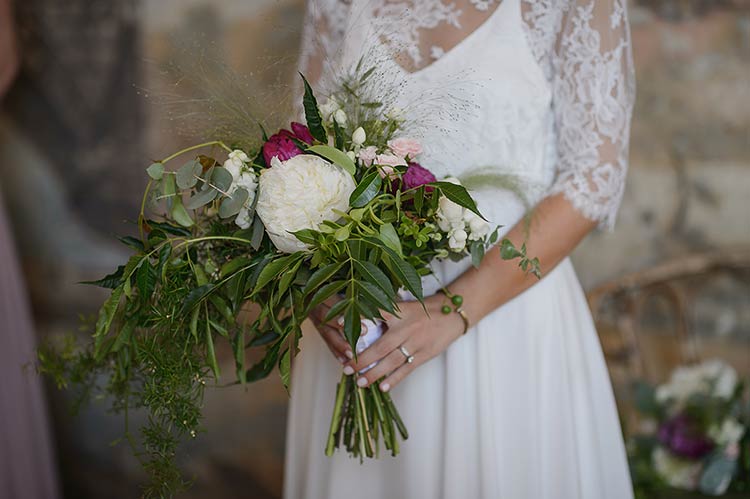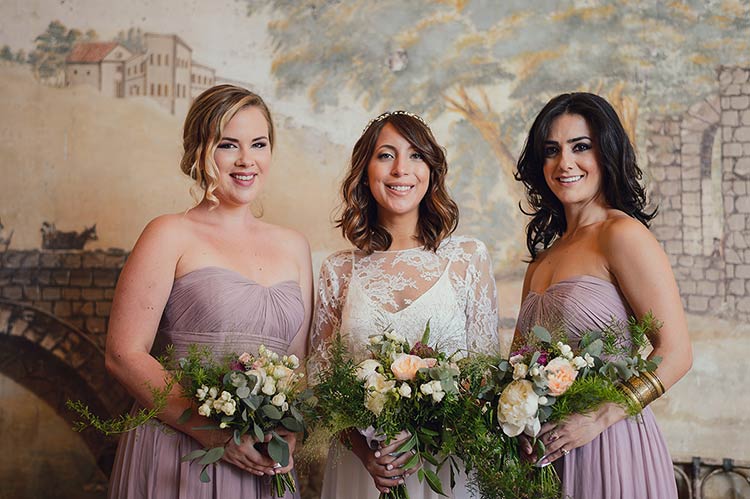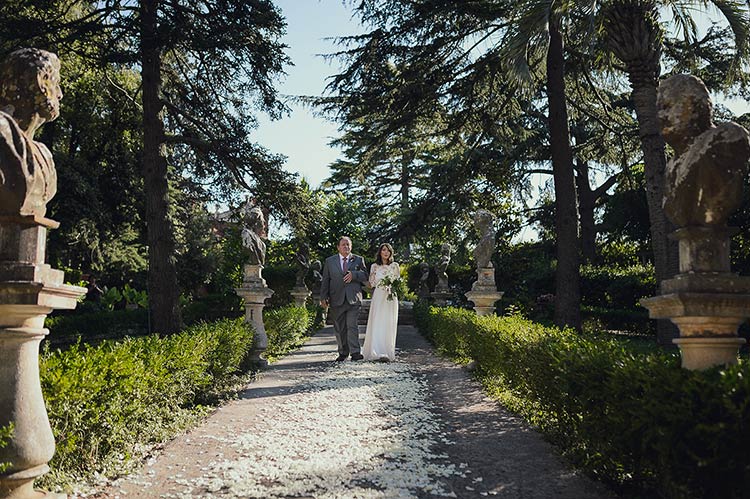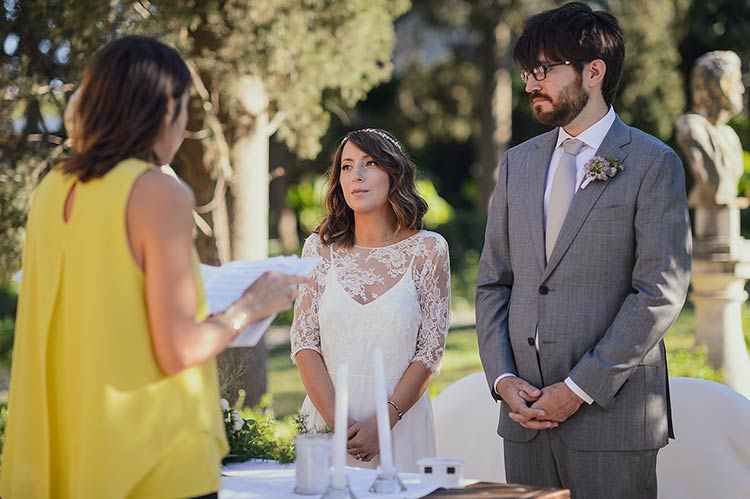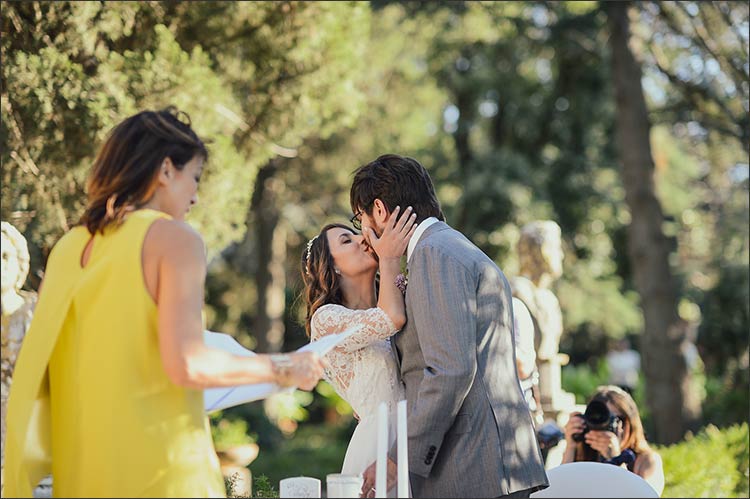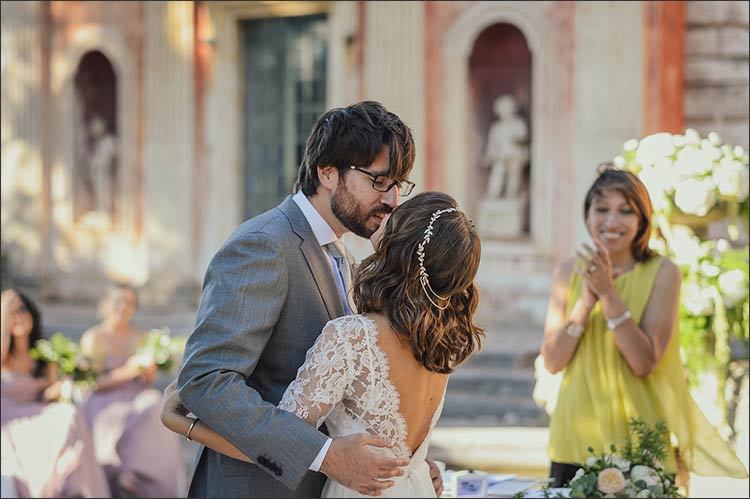 After a moving wedding ceremony in the garden of the villa accompanied by the magic and romantic sound of an harp, Megan and Jarret took the chance to have some wonderful wedding pictures in Monopoli and Polignano a Mare, a perfect stage for inspiring wedding photos.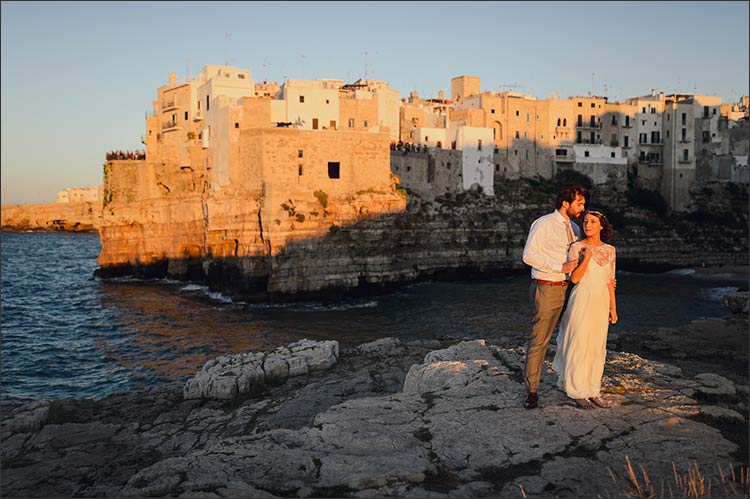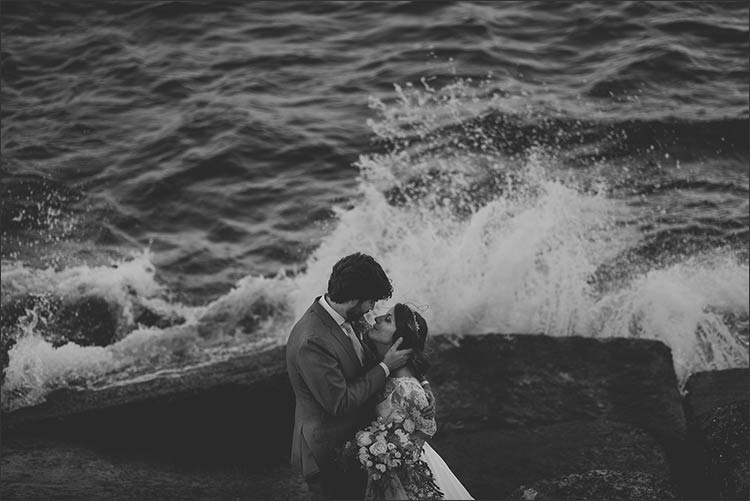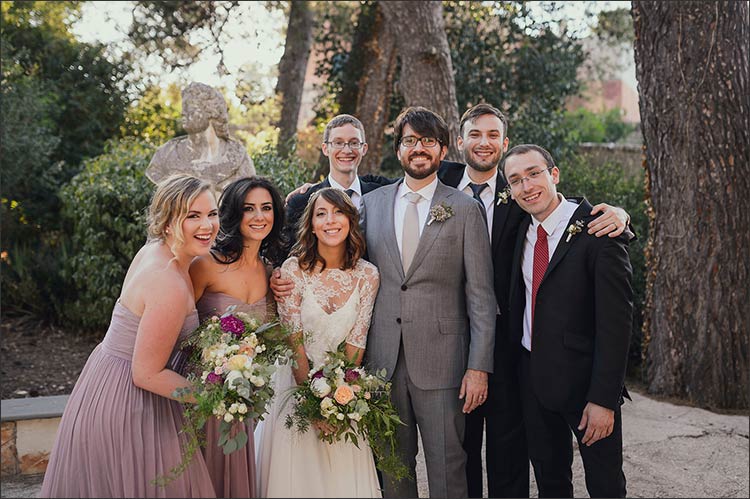 An rich and delicious aperitif was served by the garden and then some family portraits were taken. All was ready for Megan and Jarret's celebratory meal featuring all Apulian cuisine specialties.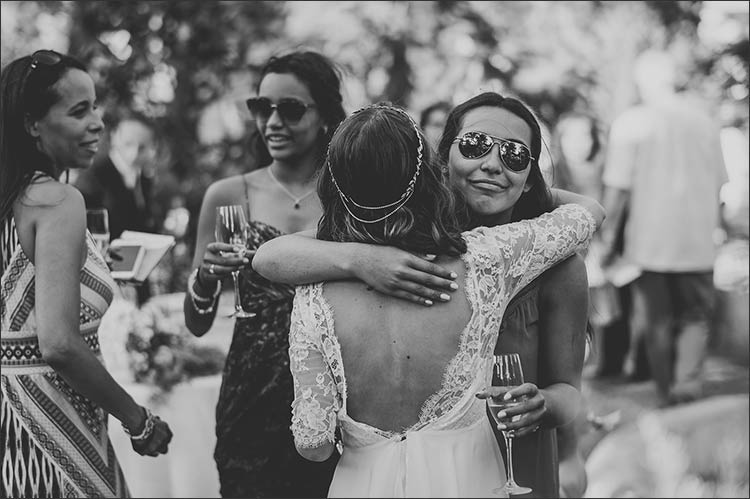 For this lovely wedding in Apulia we designed an imperial wedding table on lawn under soft white curtains.
We worked with a mix of simple flowers as allium, chamomile, olive branches, lysianthus ,straw baskets and a lot of candles helped us put together really particular dream Apulian wedding.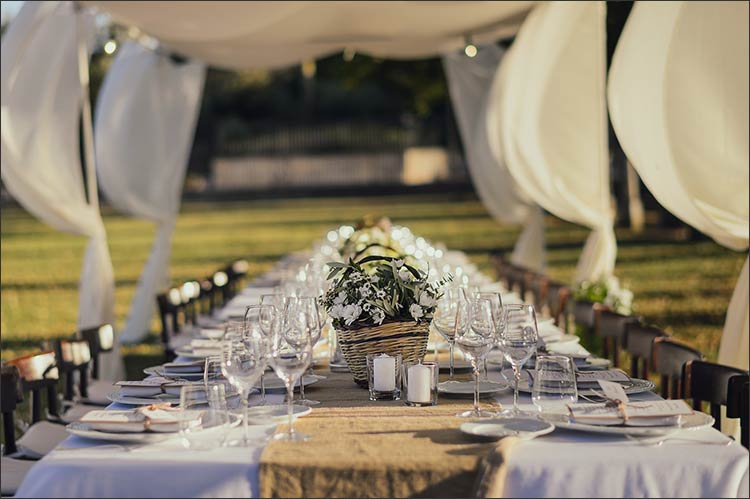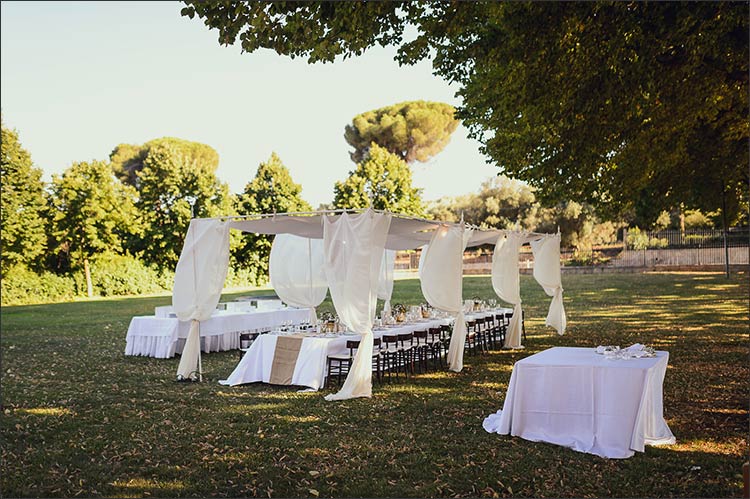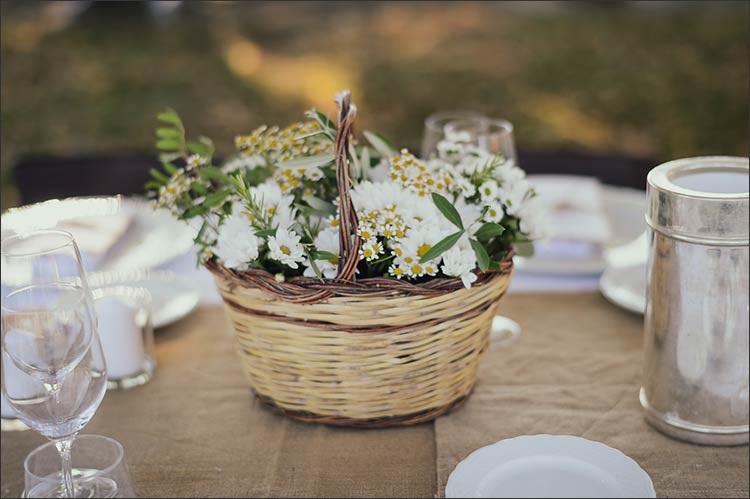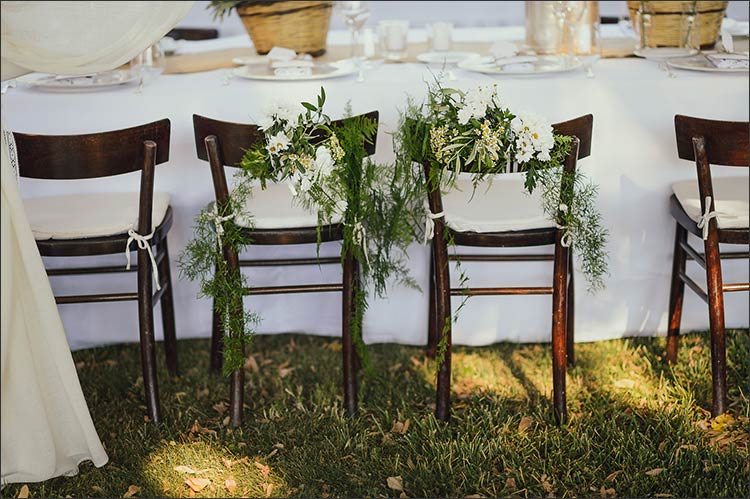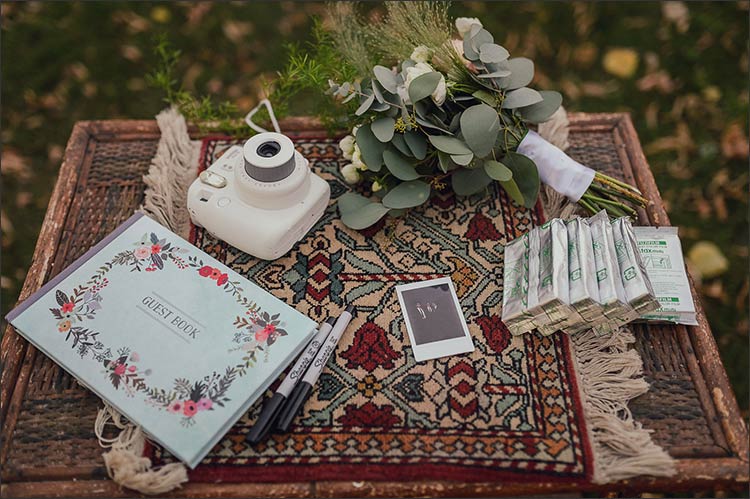 Wedding reception continued with some great live music while exquisite Apulian and Italian food was served at table.
In front of the villa Megan and Jarret cut their white wedding cake decorated with olive branches.
Dances could really start now! A great DJ prepared for Jarret and Megan a great dance session of music that made everybody happy. All the guests danced the night away!!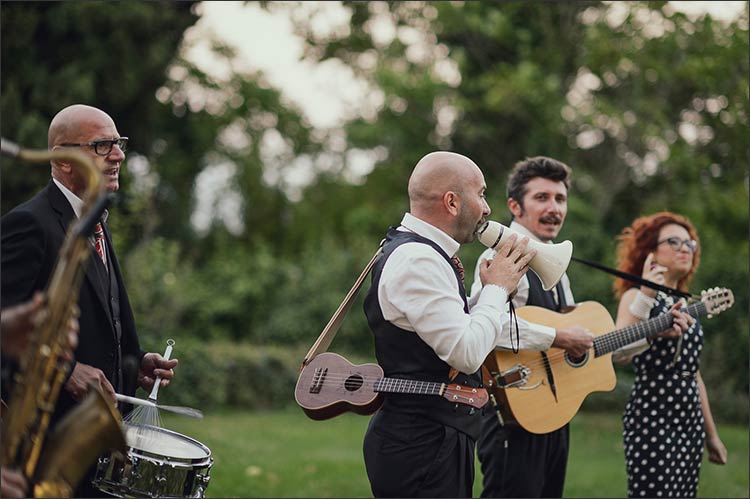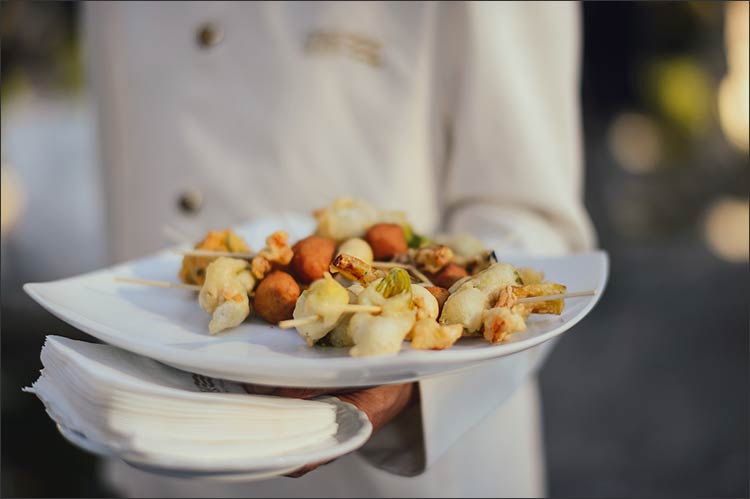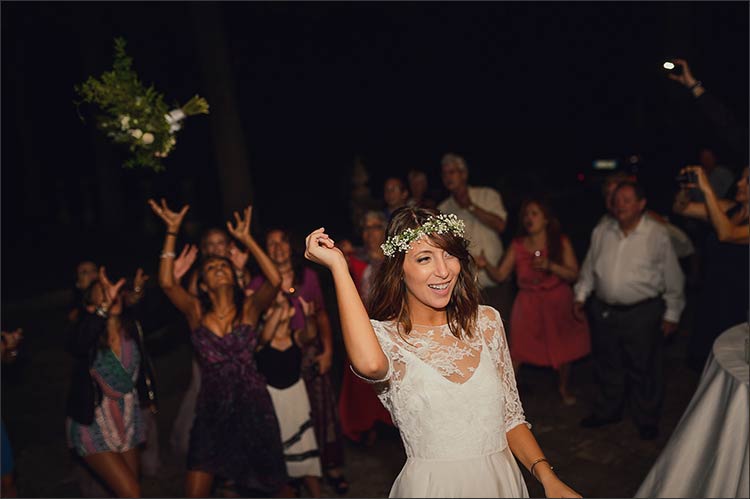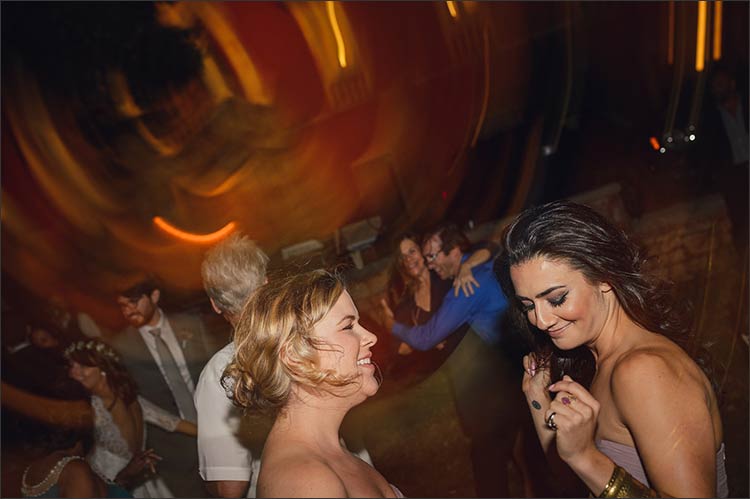 Sergio Sarnicola was Megan and Jarret's official wedding photographer for the day. He amazingly captured the best moments of this wonderful Apulia wedding.