Rustic Chic inspiration for a countryside wedding in Apulia – A real wedding story
Valeria and Martino got married last September in Apulia on a warm summer evening. A simple but very elegant countryside wedding for sure.
They opted for a elegant rustic style choosing natural elements to decor their ceremony and reception such as wood, hessian, citrus, country flowers, olive little trees and candles.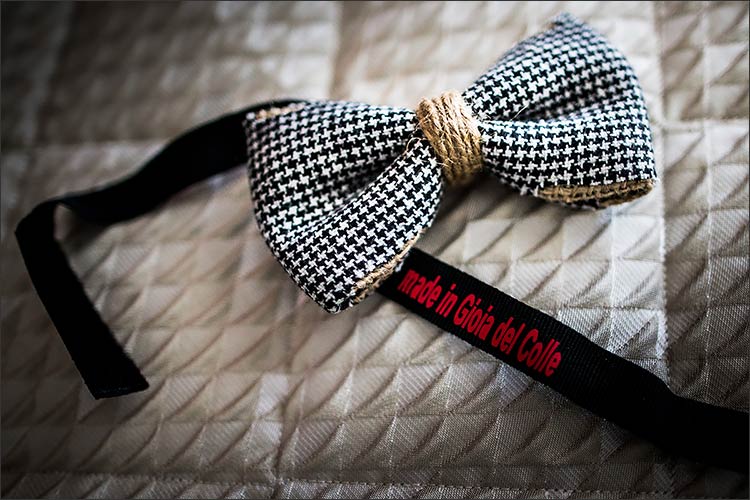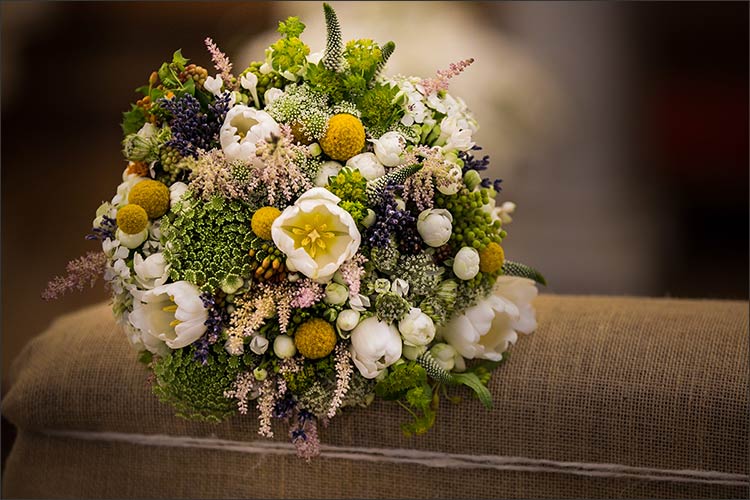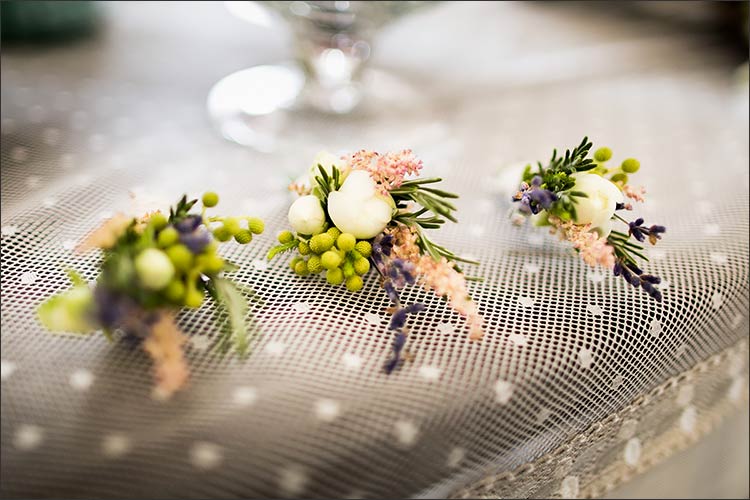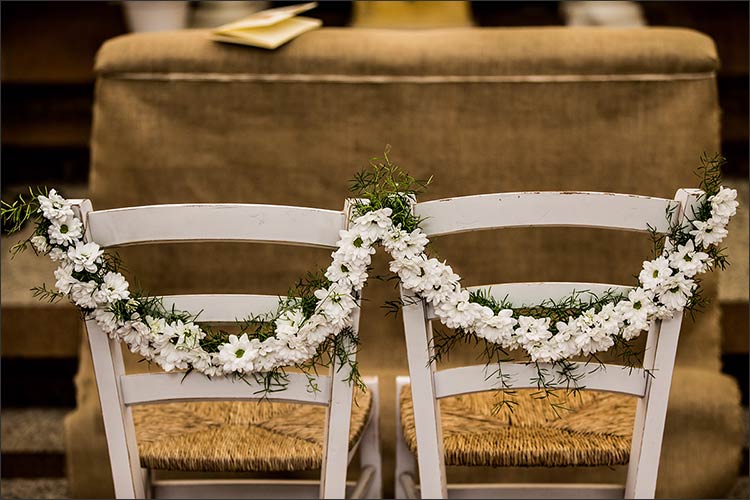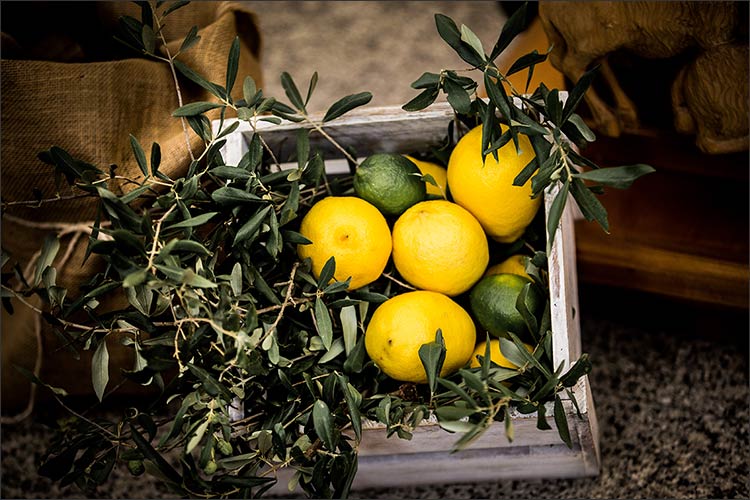 Our bride Valeria chose a short romantic prom style dress with a short veil too. Matching bridal bouquet was perfectly in style with her bucolic style.
Real berries like precious stones inside flowers gave a special color touch to the floral composition of the bridal boquet.
Bride's court dusty pink shoes, groom's bow tie and pocket-handkerchief with hessian details were just some of the special details they planned for their special day.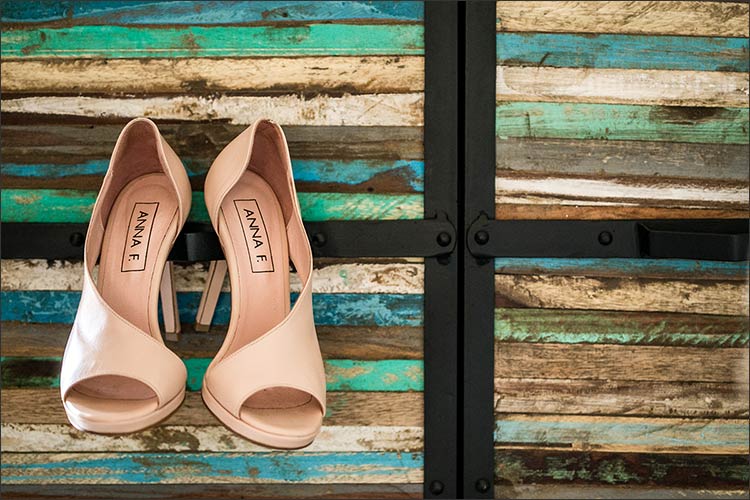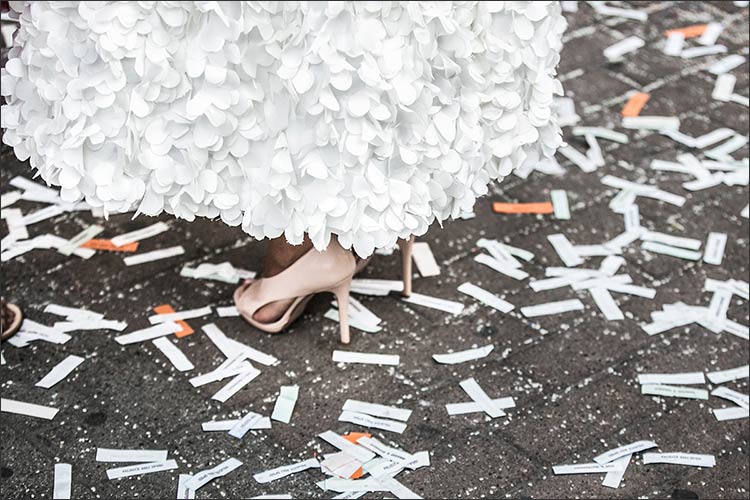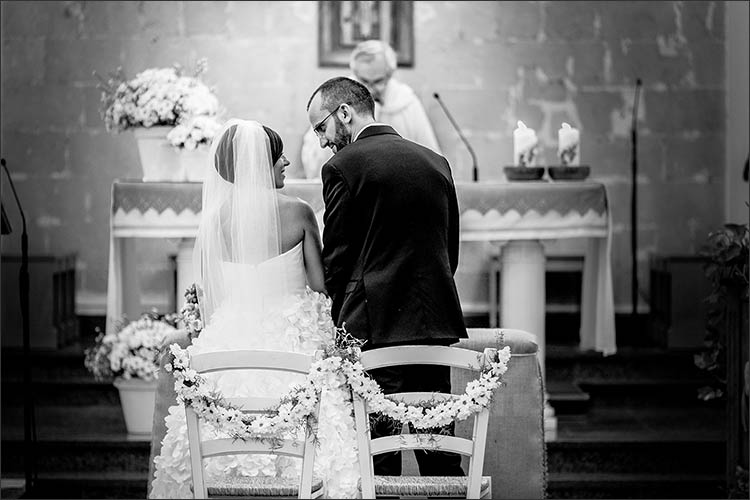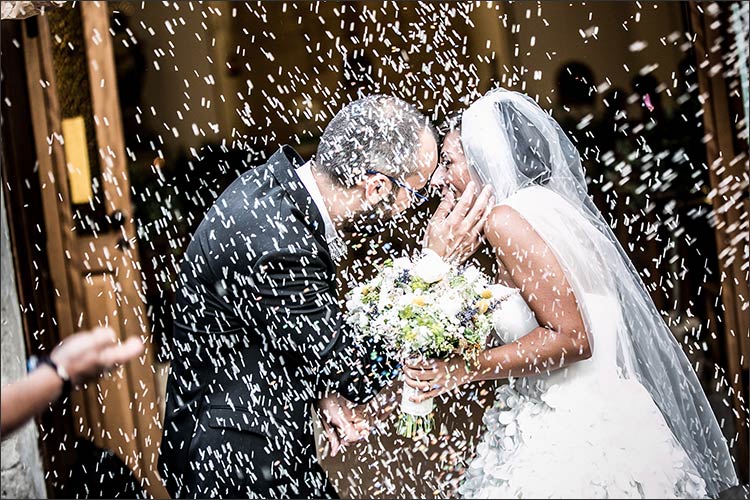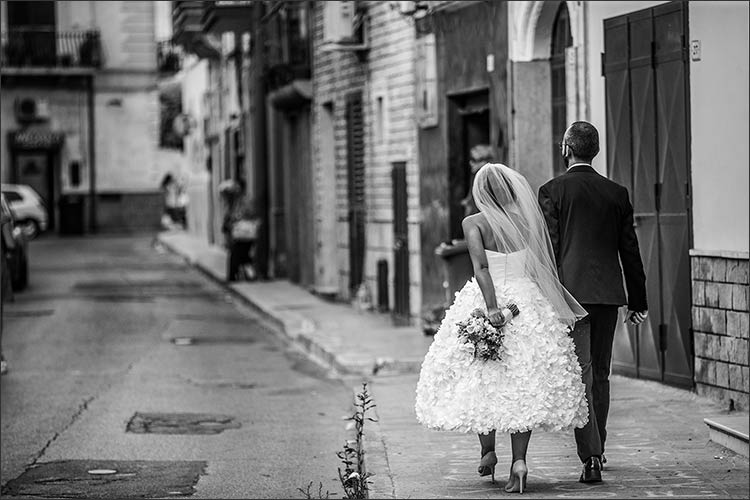 After a moving Catholic ceremony conducted by bride's uncle in a small chapel adored with small olive trees and white daisies, bride and groom welcome their guests for their wedding reception in a traditional Apulia Masseria in Valle d'Itria.
Valle d'Itria is a wonderful land that spreads over Bari, Brindisi and Taranto areas in the lower part of Murgia upland. It is not a typical "valley" in the real sense but a fantastic karstic phenomena.
It is well known for is wonderful traditional Apulian villages such as Alberobello (and its Trulli), Locorotndo, Fasano, Ostuni, Martina Franca.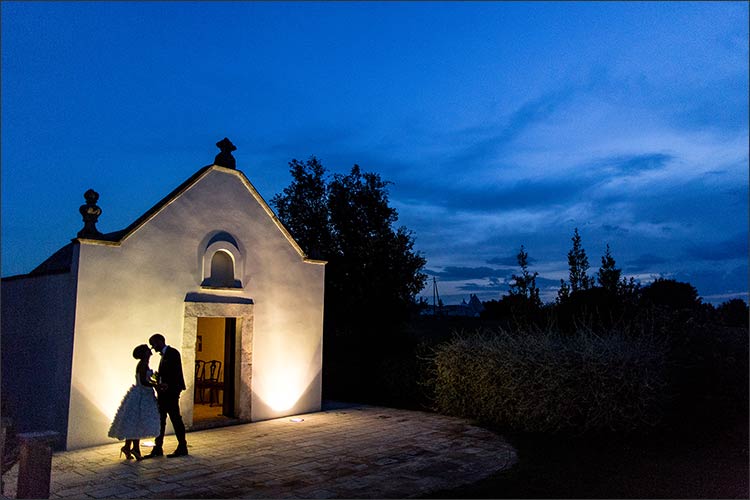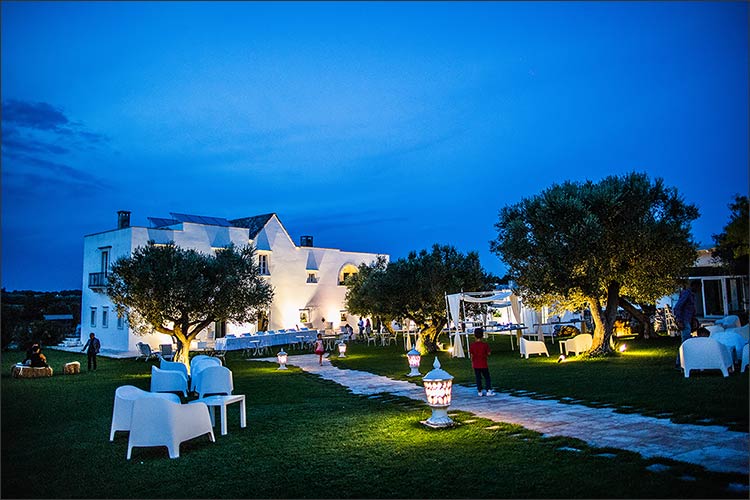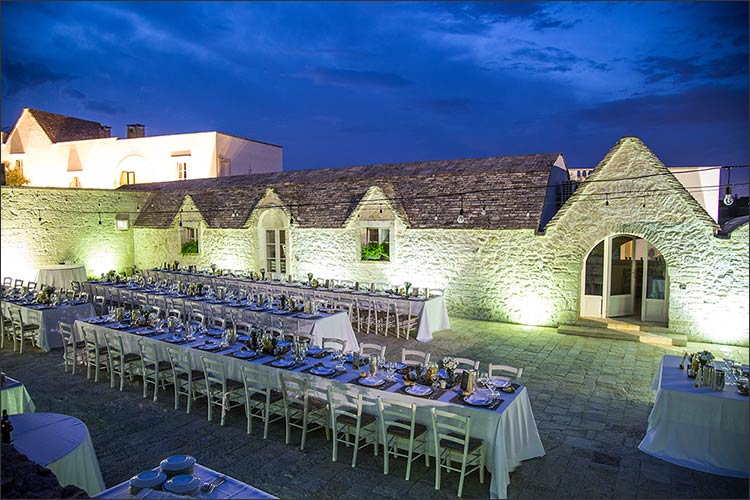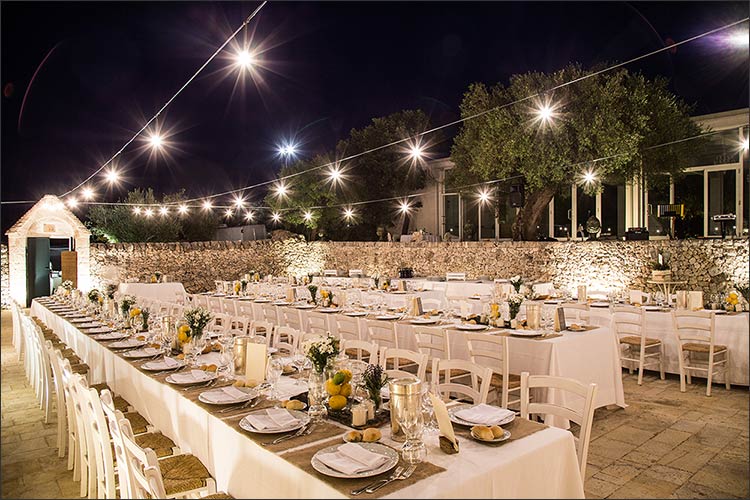 Little wooden boxes with cobs and vegetables as they were just taken from the meadow were the fun and original decoration by the tree of the Masseria Valeria and Martino chose for their reception.
Little corners with tradtional food were placed in the garden to welcome bride groom and their guests to a lovely aperitif.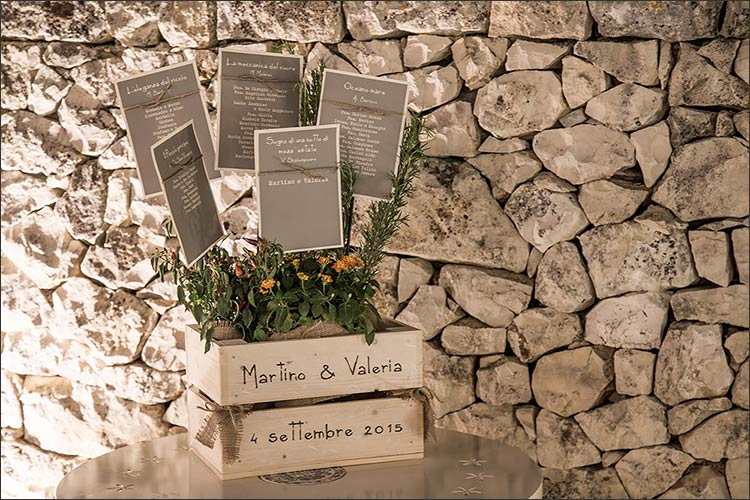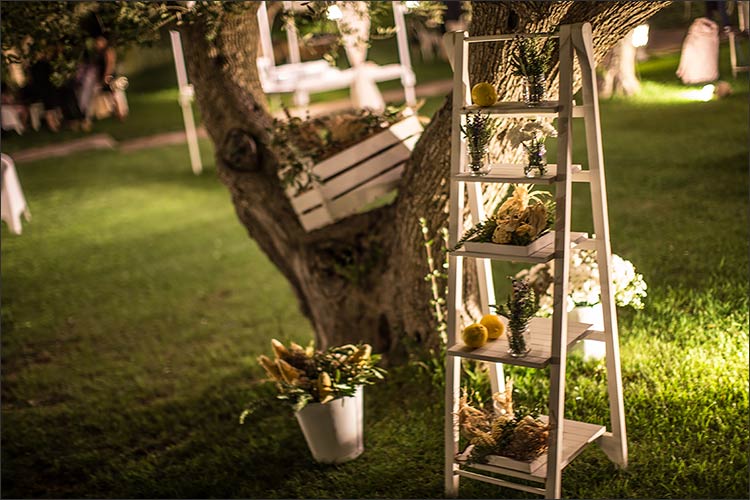 After the aperitif the wedding reception was arranged in the bucolic court of the Masseria.
Long tables embellished with hessian table clothes, maison jars with lemons, candles and country flowers were all the elements Valeria chose for her wedding reception tables.
Bride and groom named their guests' tables from their favorite books. Guests could find their seat looking at a fun table chart designed in a wooden box with aromatic herbs and hot peppers.
Bulb fairy lights over the court above the wedding reception tables did the rest to create a relaxed, fun and traditional Italian and most of all… a traditional Apulia atmosphere.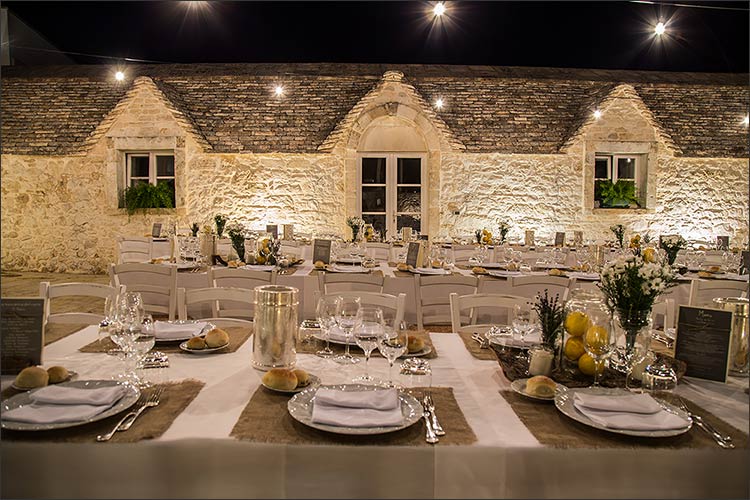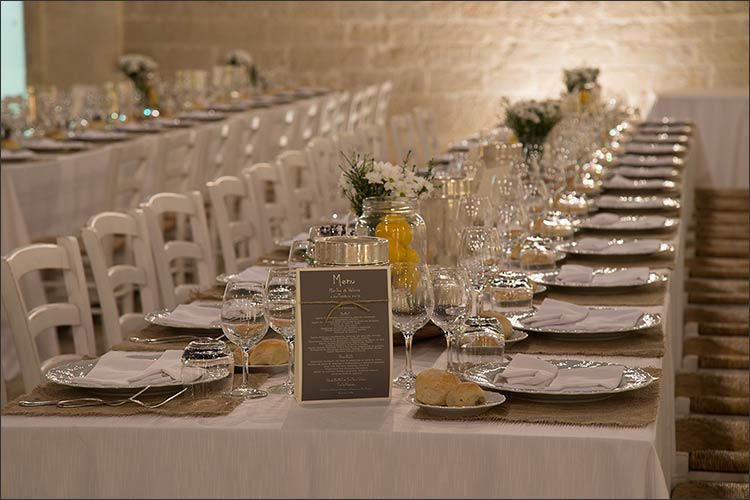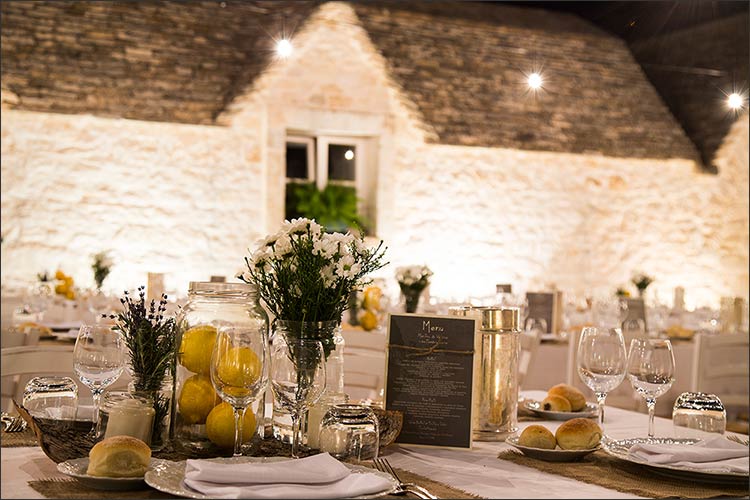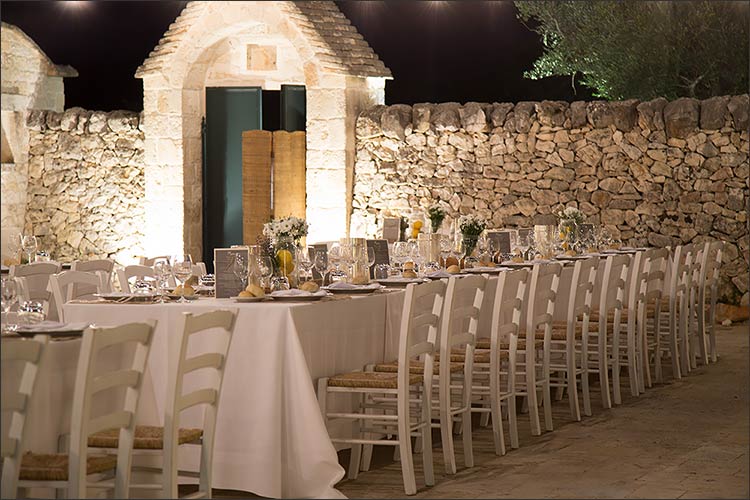 As wedding favour bride and groom chose a hessian bag to thank all their guests for their special presence.
And last but not least the wedding cake! Valeria and Martino wanted several different cake as their special wedding cake… wonderful and delicious! A perfect night to remember!
A very special thanks to Ivano Losito Photography for these great shots.