Lovely same sex wedding in Puglia
Talking about love, its delicate and countless nuances is not easy. There is always the risk of being trivial in describing its power and its intensity. But looking at and living the images of Cristiano and Danilo's wedding in Puglia, we can really understand the meaning of the word love. A total, sincere, pure feeling that takes the heart and soul. A feeling that does not know differences, obstacles and limits. As as you all know we are happy and proud to serve all couples!! We are also glad to tell you his romantic story about a wonderful same sex wedding in Apulia.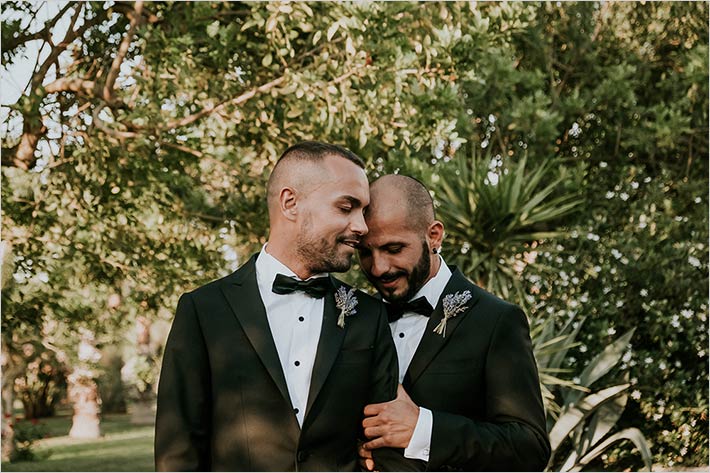 Danilo and Cristian chose to live the emotions of their union surrounded by the sincere love of people who have always loved them. How wonderful to see them, so elegant in the dark tuxedoes, while are entering in the door as a symbol of the beginning of their new married life, how beautiful to see their friends sitting in a circle, on bales of hay, demonstrating their support and love. A fantastic wedding in the natural setting of Apulia.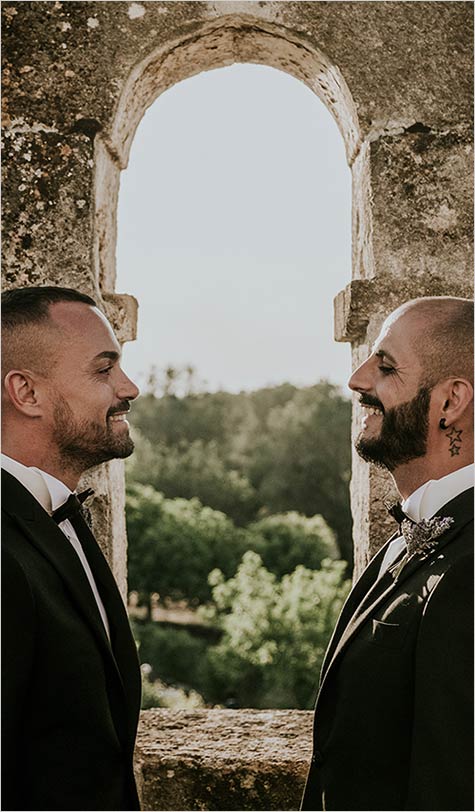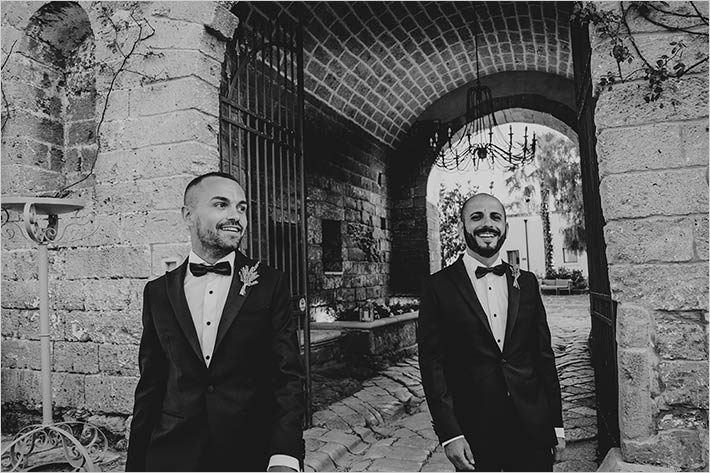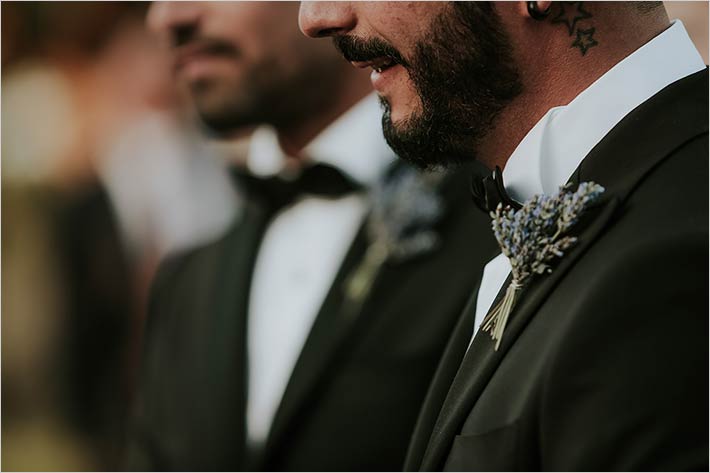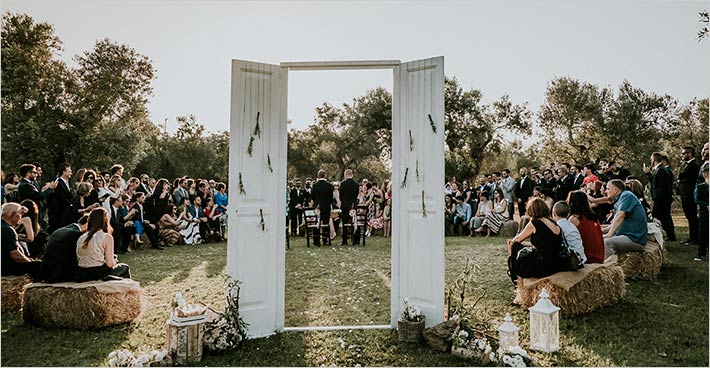 Masseria they chose is located in Salento region near town of Lecce. It is a wonderful example of history of olive-growing and oil production and it can offer an unique experience of natural beauty and architecture for your Italian wedding in Apulia. Our guys chose it to live a wonderful setting for their most memorable day a wedding they always wanted!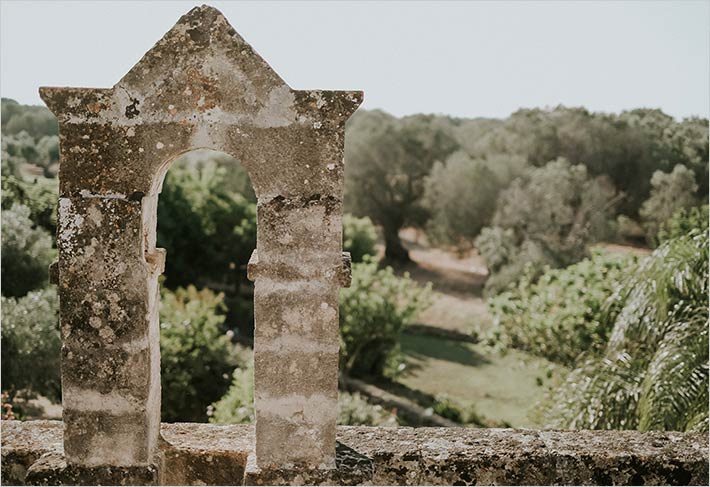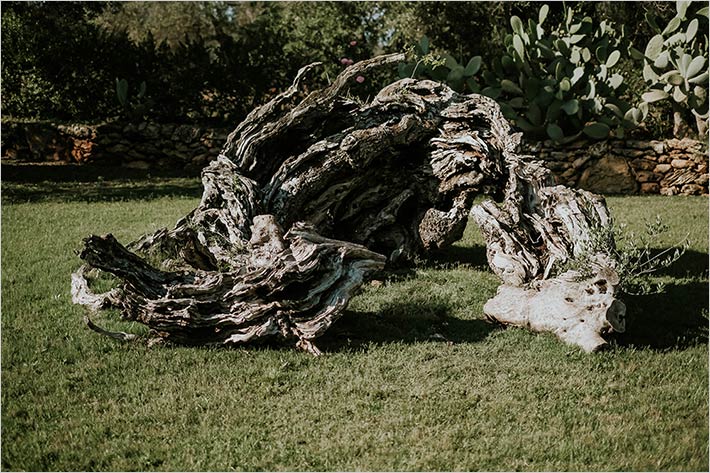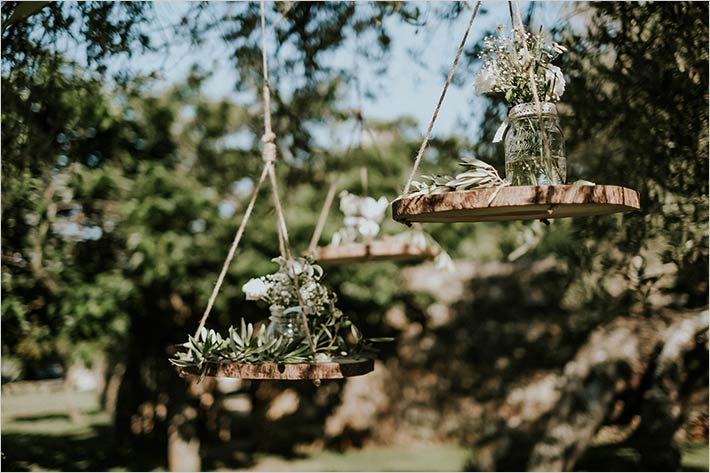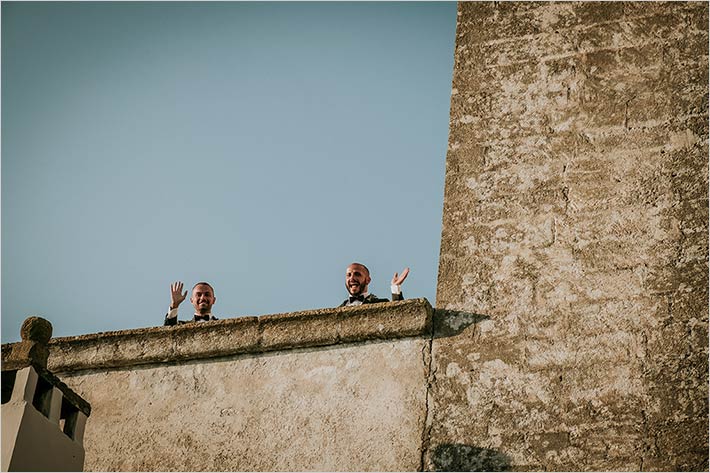 Danilo and Cristian had no doubt: the Apulian countryside with its centuries-old olive trees, with its colours and fragrances, had to be the perfect setting for their same sex wedding. And so it was!
The atmosphere in Puglia, in the first days of June, had made all so delicate and engaging! And these wedding photos are the witnesses of their joy!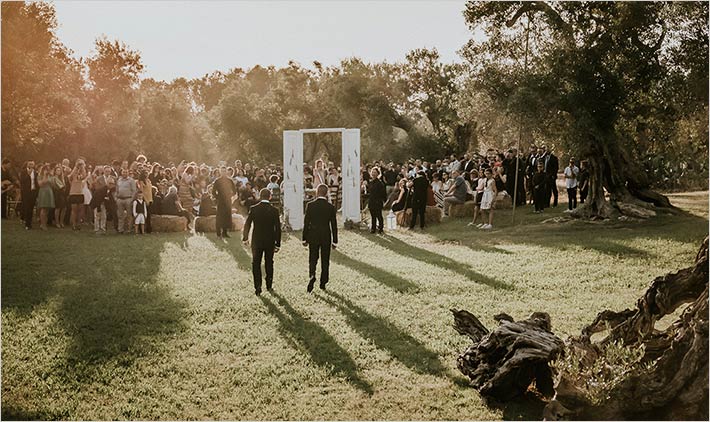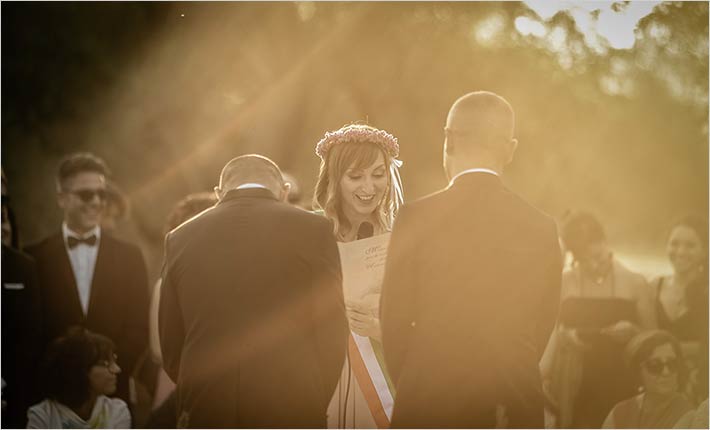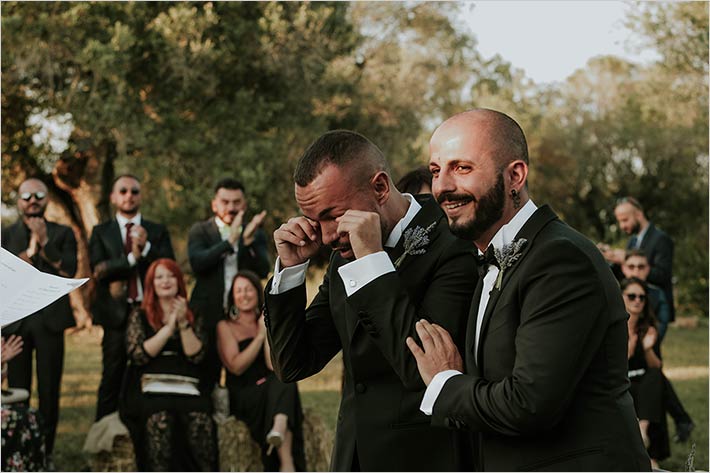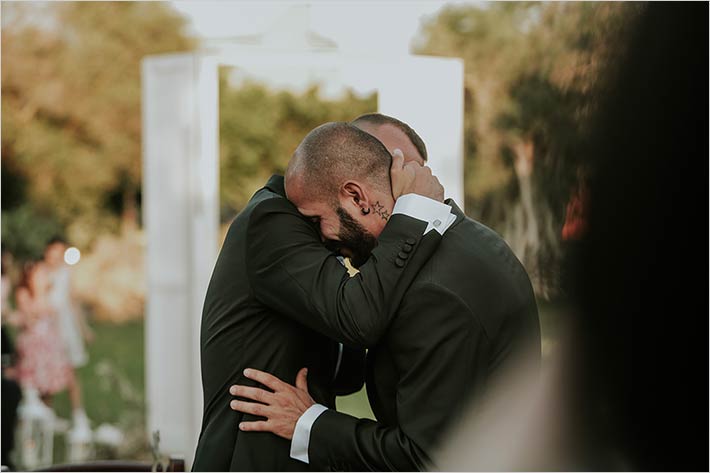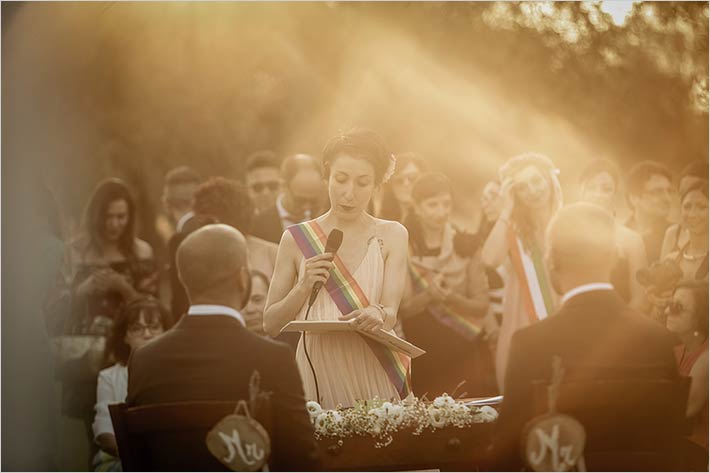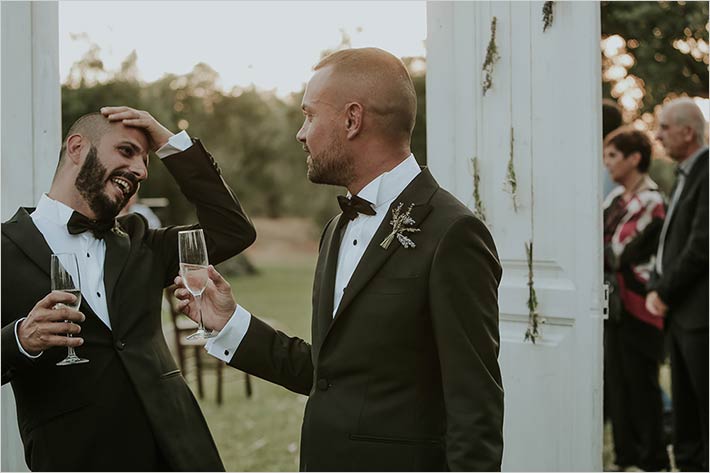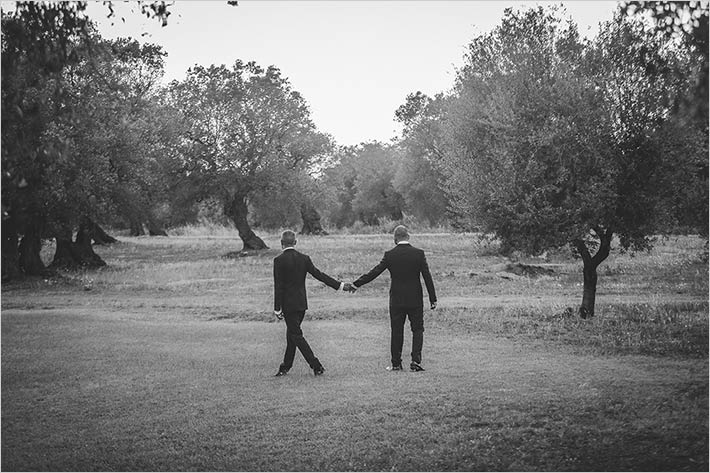 During the ceremony  at sunset an amazing Italian poetess and writer Alda Merini's poem was read. It tells about the real meaning of the word love. Cristiano and Danilo's were one in another hands. Their sights were full of the emotion… a touch of lavender, tossed rice after the wedding ceremony swearing everlasting love did the rest. Wedding reception dinner on the imperial tables, under Apulian ancient olive trees was simply stunning!
Then again friends' speeches, good Italian food accompanied by wine of the Salento, an ancient tower of an Apulian Masseria staring at them. It was really a wedding party full of intense joy, until late night! Every single detail of this unique wedding in Puglia was absolutely in harmony with the beautiful and sweet Danilo and Cristiano's love.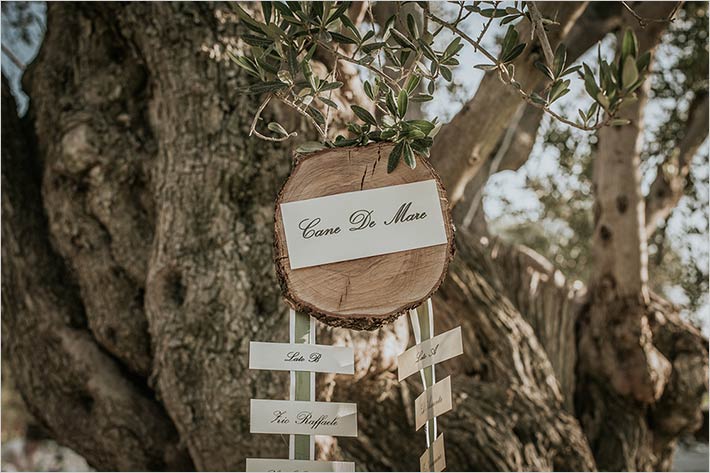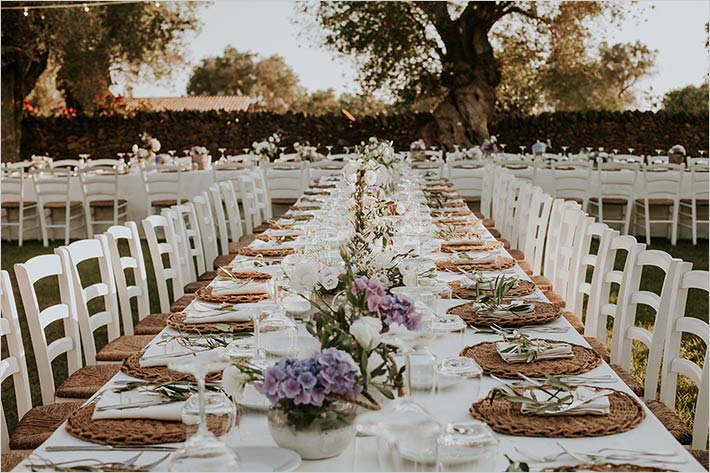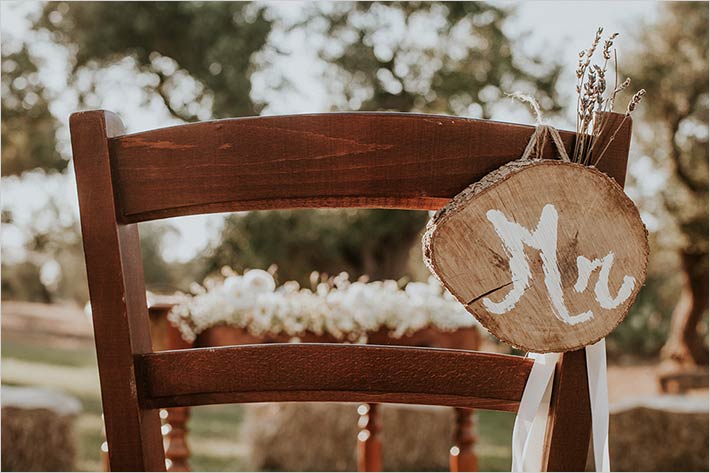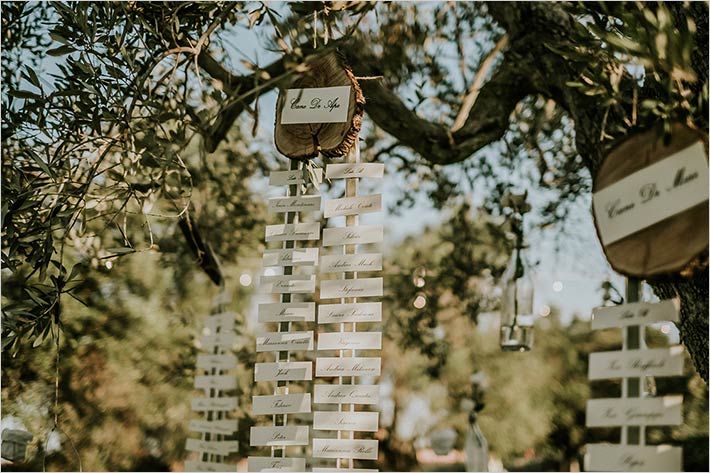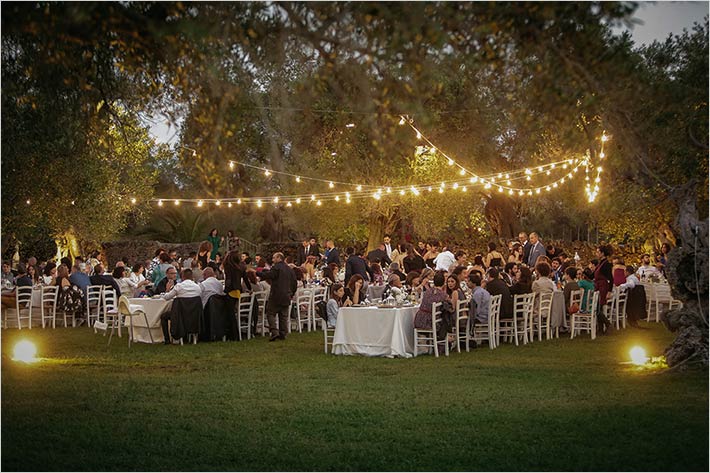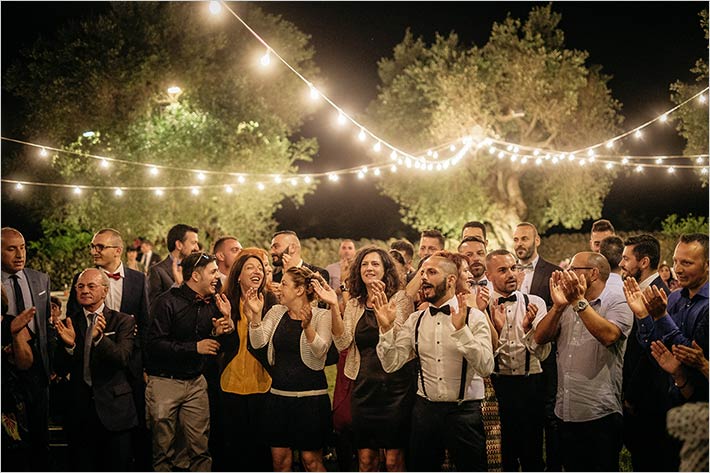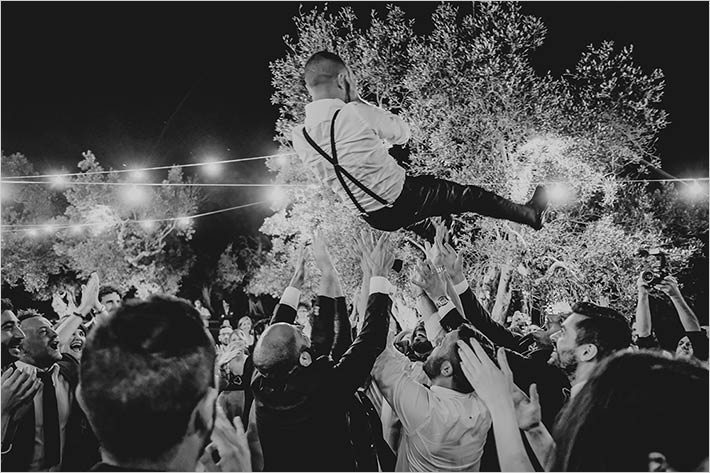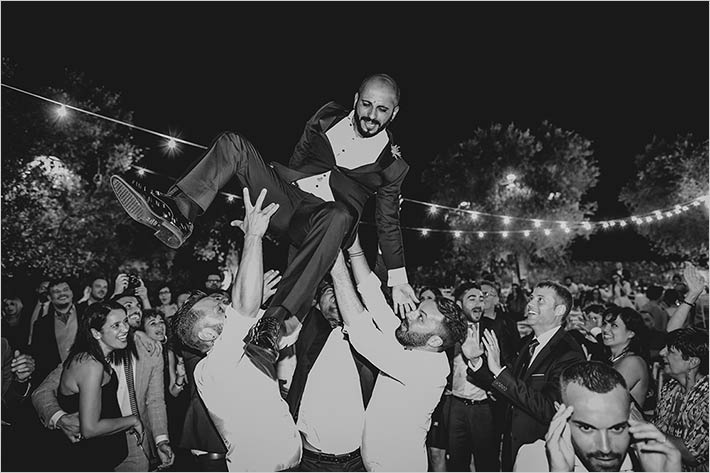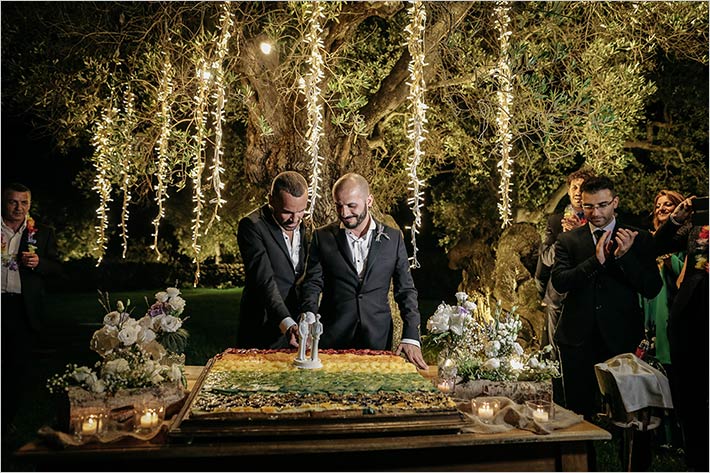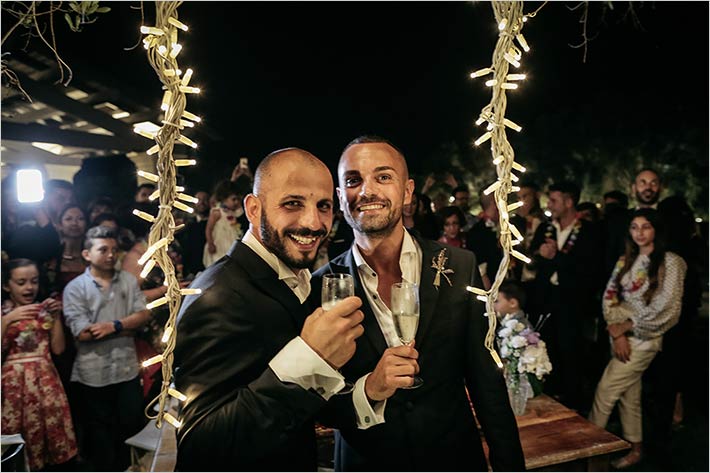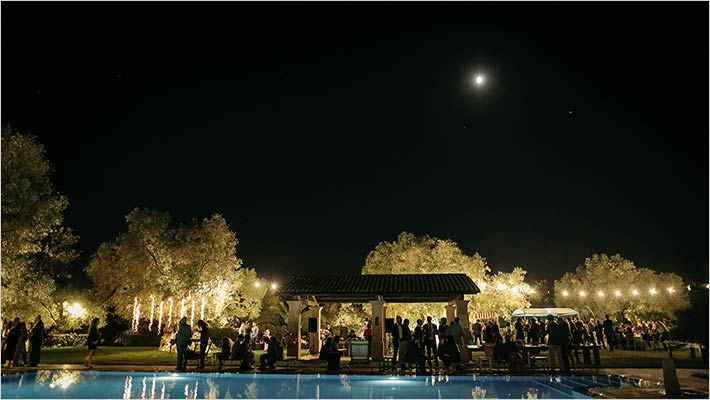 All this beauty was told, with talent and craftsmanship, by gorgeous pictures signed by Corrado Franco Fotograficamente Lecce, because the wedding in Puglia is a unique and unforgettable memory to live with love!
Have a good life guys! Congratulations for your wedding in Apulia!