A navy Theme for a romantic wedding in Apulia!
Passion for the sea, blue color, summer and a work in Italian navy these are the romanic elements lead F&G to a romantic navy chic wedding.
F&G chose a renewed ancient granary with its traditional Apulian masseria (a traditional Apulia farm) to be their wedding reception venue. The granary tower simulated the presence of a lighthouse: the symbol of a safe landing place, but also the symbol of force and light.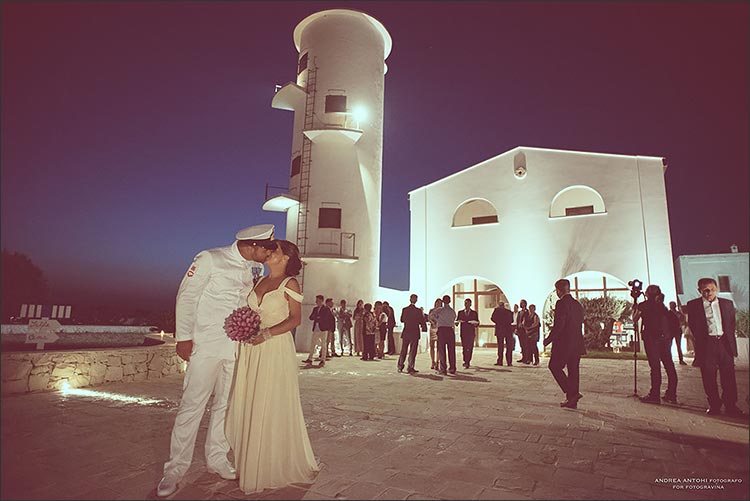 F&G live on Italian Riviera in Liguria region. They are Italian. They chose to get back to Apulia for their special day. Apulia is their home land.
A wedding for few close friends and family. They opted for a civil ceremony in a small town close to Taranto. Groom wore his Italian Navy Uniform and bride a simple yet elegant ivory dress.
Aren't they wonderful?
White and navy blue were the theme color for all details, decor and flowers chosen.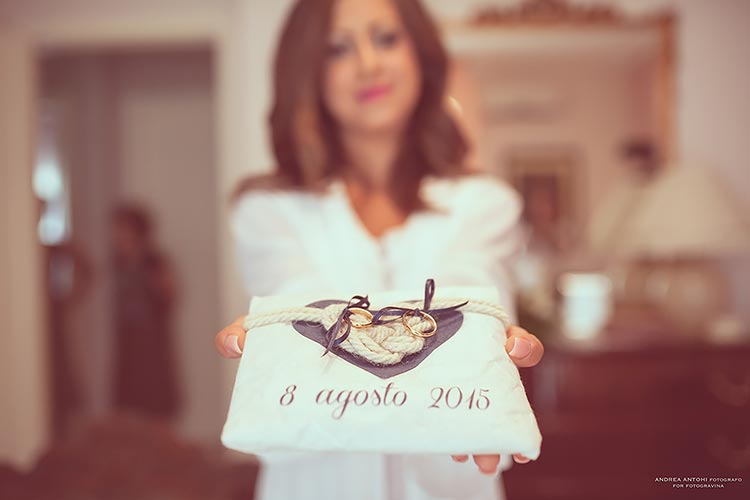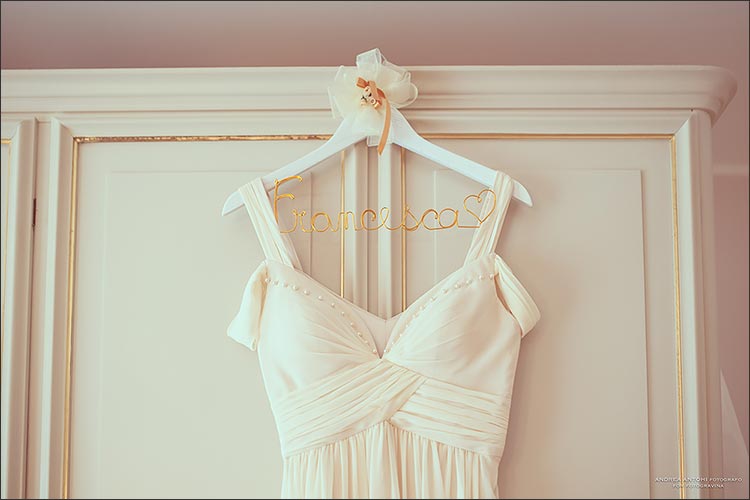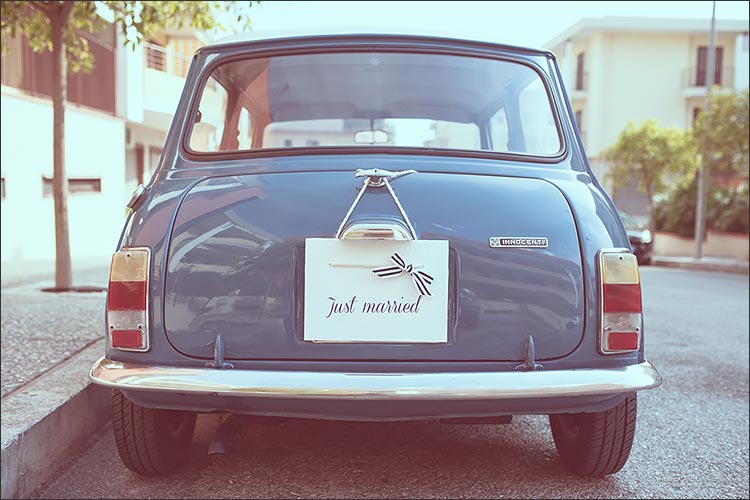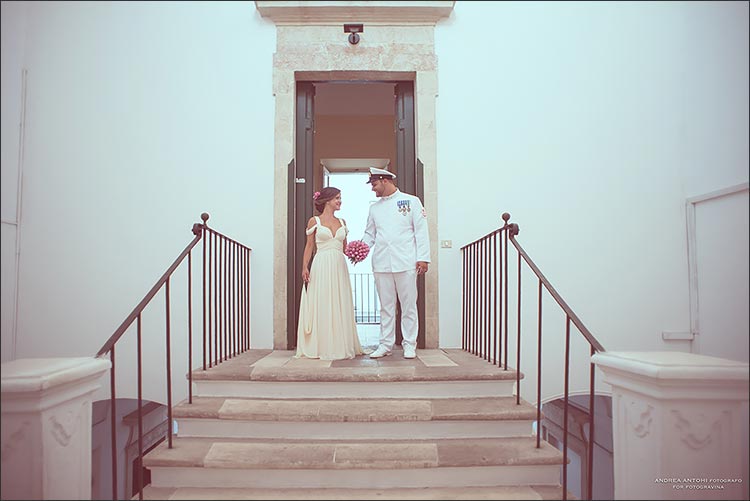 The only touch of a different color was brought by fuchsia tulips of bridal bouquet. The ribbon to tie it was white and blue striped.
Bride wanted the same flowers for her hair, romantic up do she wore perfectly.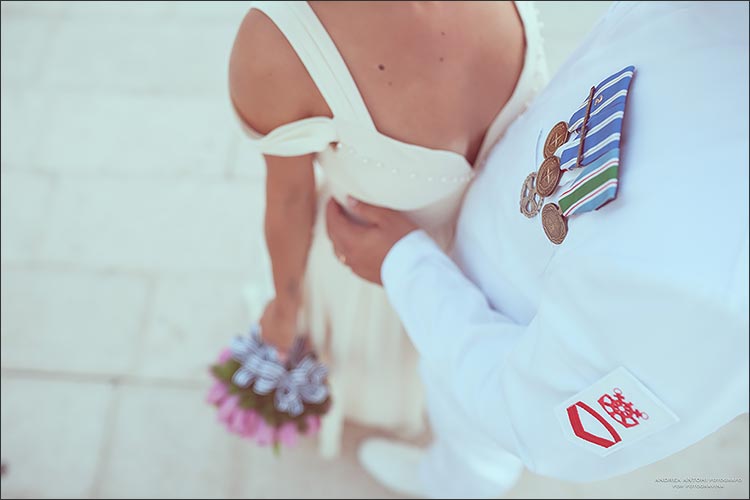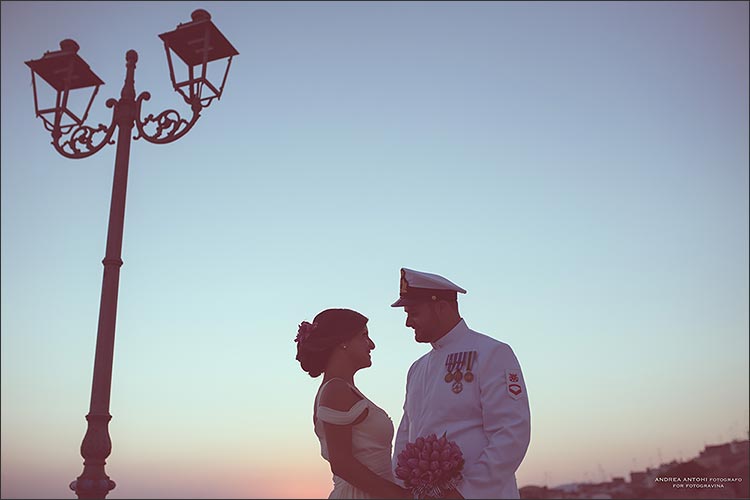 For the wedding reception bride and groom wanted a long table arranged with blue centrepieces with white flowers. Nautical ropes, striped ribbons, tea light and nautical knots the groom made himself who is a helmsman on famous sail ship Amerigo Vespucci.
The menu was made of traditional Apulia fish based dishes.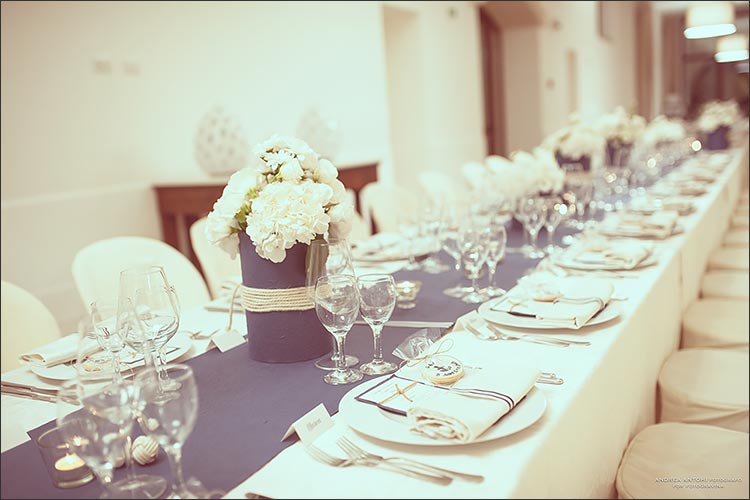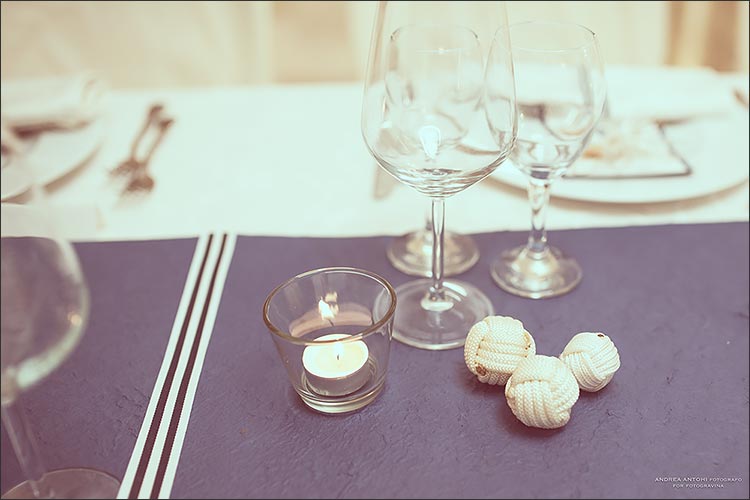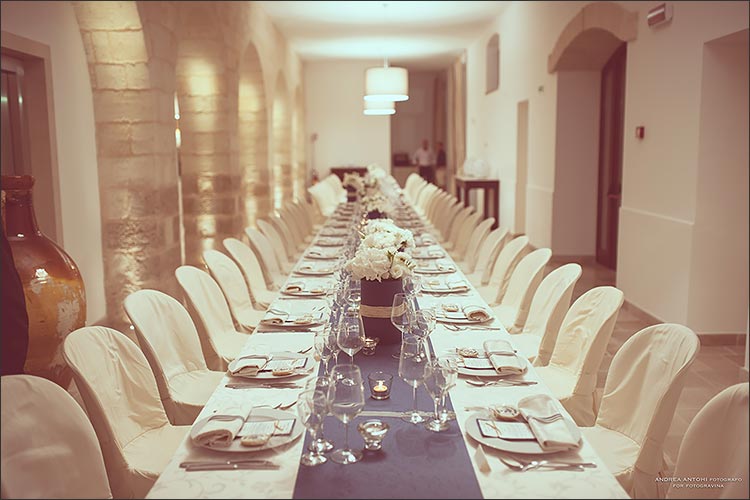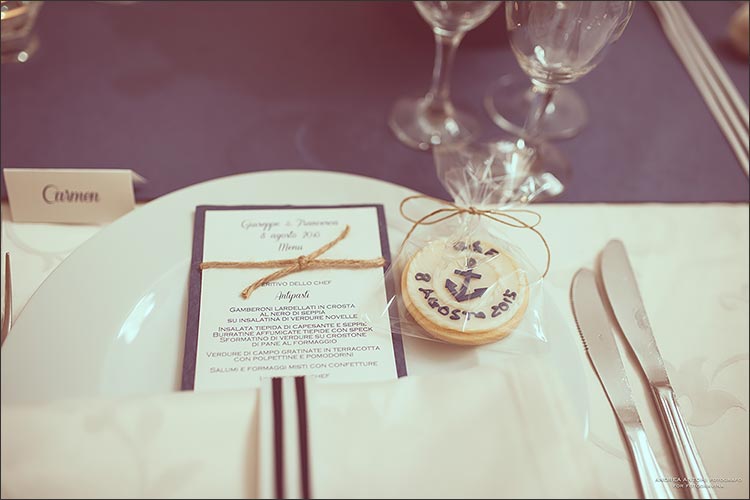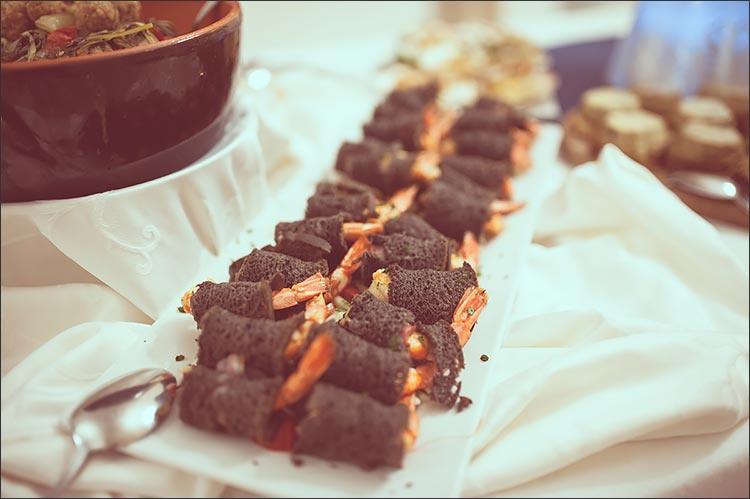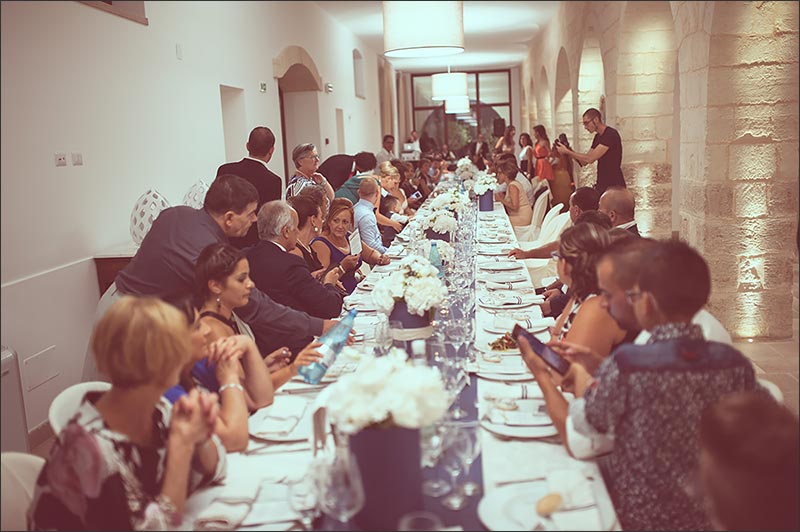 Reception was arranged both indoor and outdoor the fantastic masseria venue.
F&G wanted a navy corner outdoor to have their Photo Booth. A fun idea everybody loved!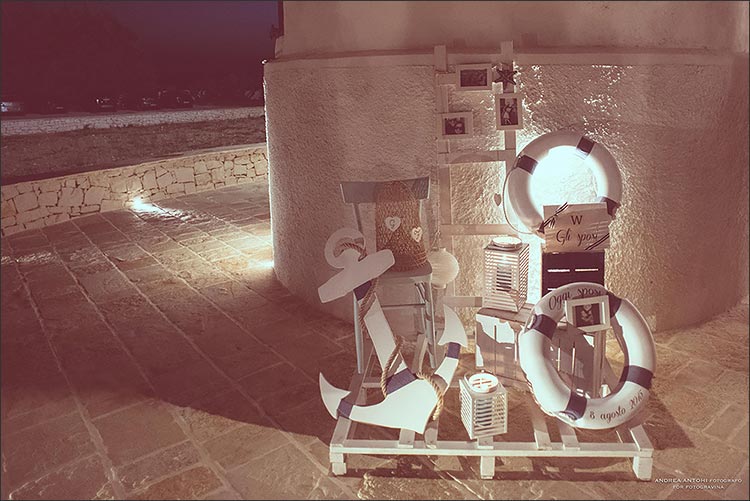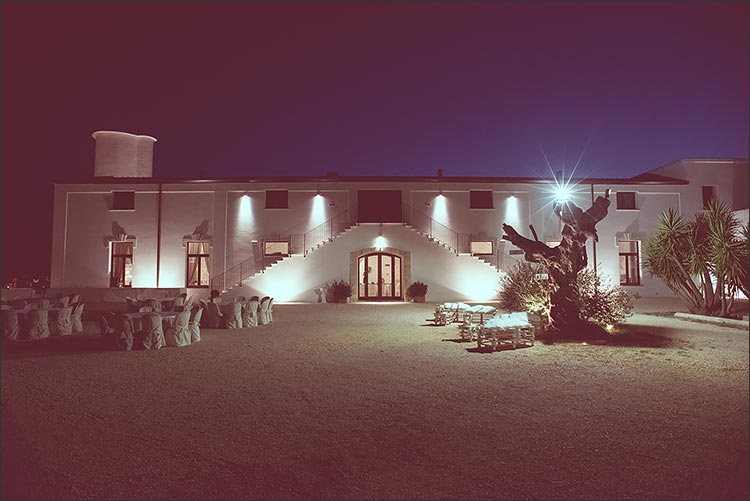 Music cannot miss and same for original entreatments such as circus inspired shows: Roue Cyr and fire eaters fakirs.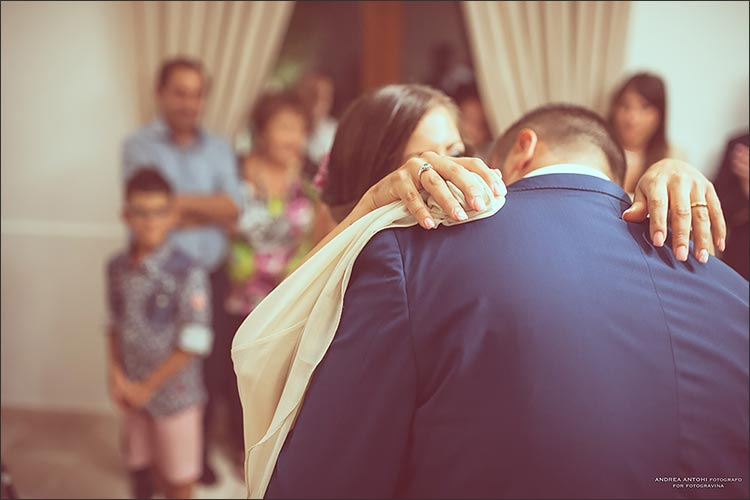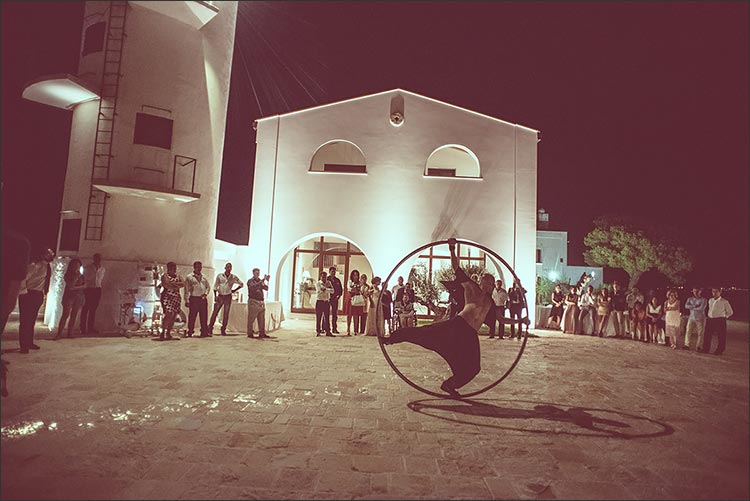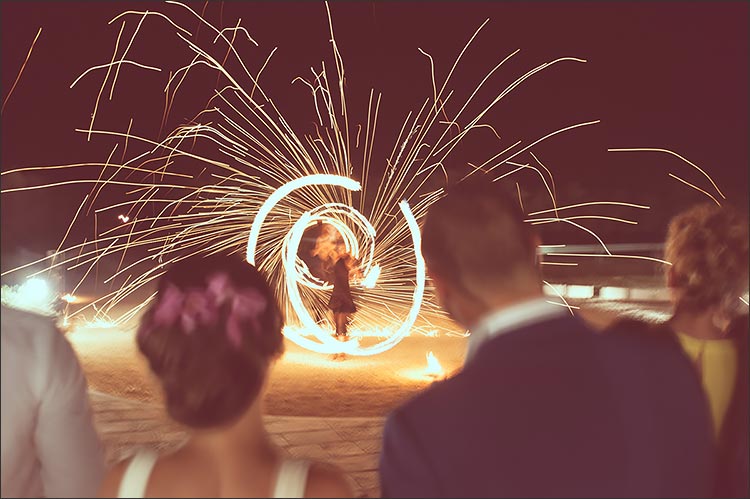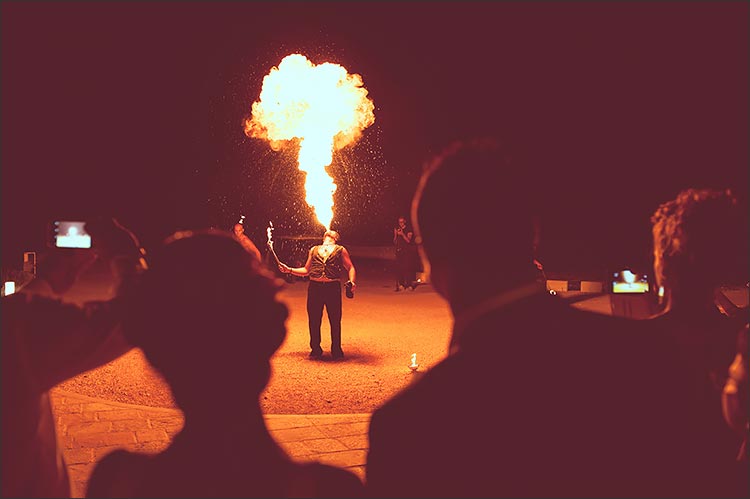 A navy themed tiered wedding cake all white and blue with nautical ropes made with icing.
Simply beautiful!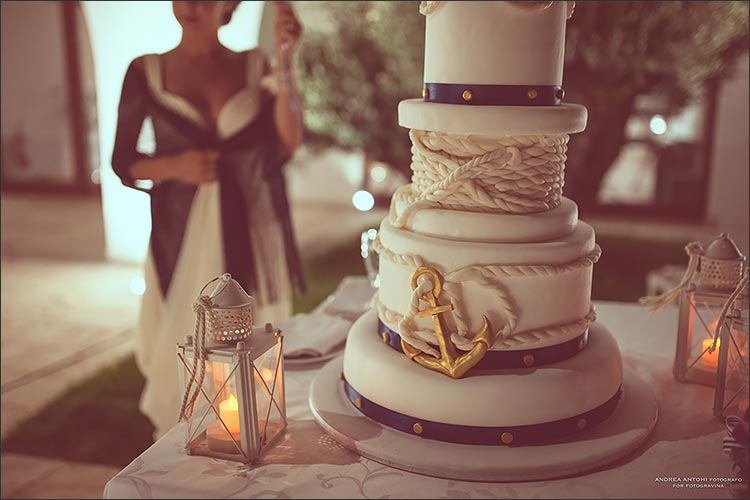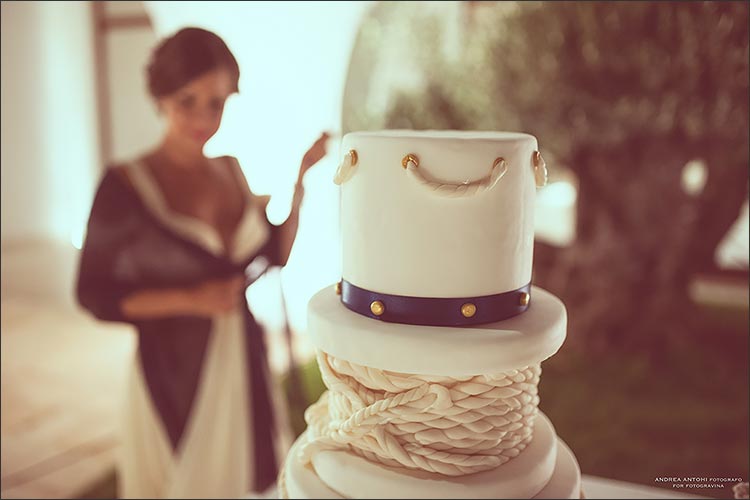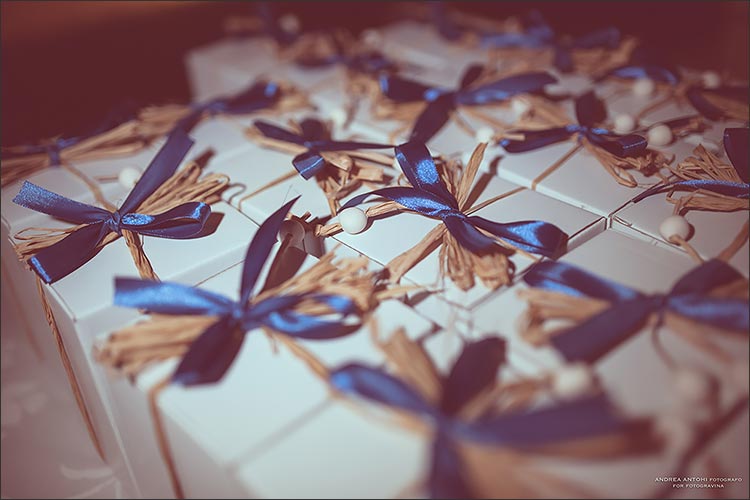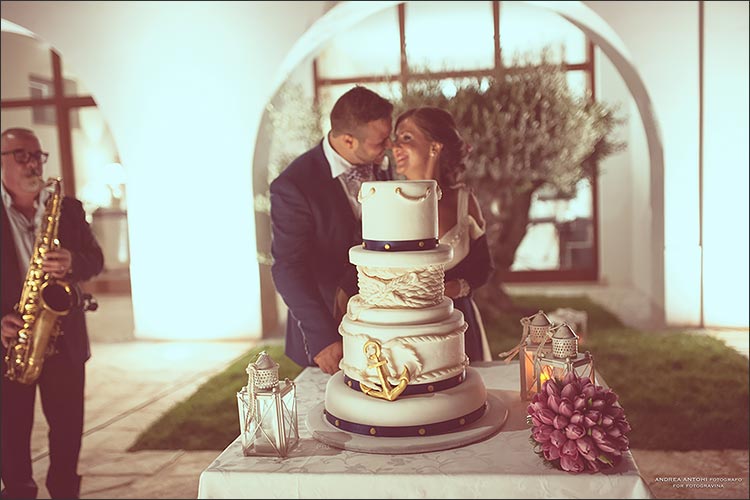 Party ended with fun balloons released in the sky. A warm summer night dotted with white LED light balloons to create a magical effect. A night to remember forever!
Congratulations F&G!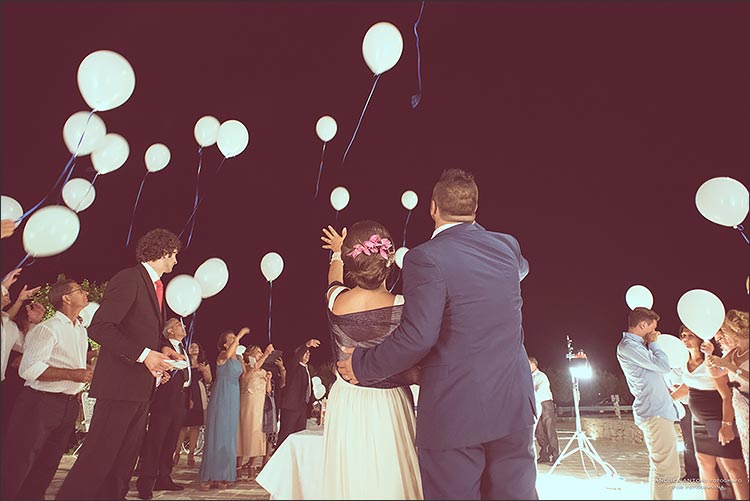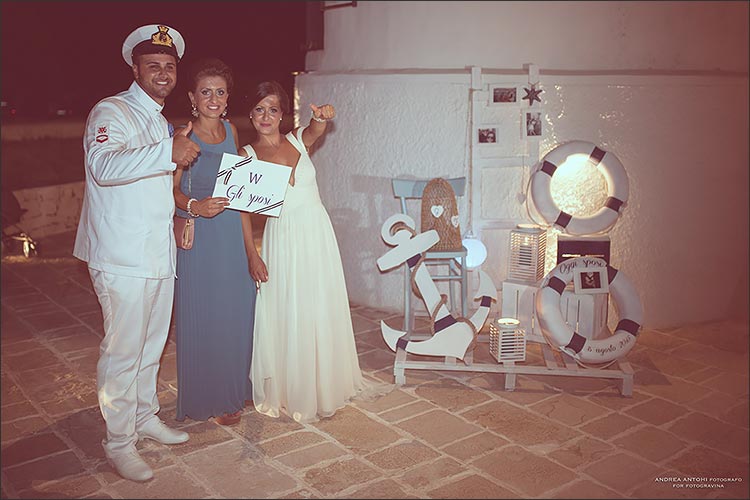 Thanks to Andrea Antohi for great shots.