MAMMA MIA wedding inspiration
Crystal clear sea , a picturesque Italian landscape , a romantic church perched on a hill , good background music and the simplicity of a garden style wedding.
If thinking about your ideal Italian seaside wedding, the scenario that comes to your mind is Mamma Mia movie, then you are on the right way! We can plan for you a real Mamma Mia Style wedding in Italy.
Magic Apulia region, has everything you are looking for and can be the perfect place to organize your Mamma Mia themed wedding.
For the few who do not know Apulia, it is a wonderful region located in the very South East of Italy. In these last few years Apulia or as in Italy say: Puglia – is getting famous all over the world.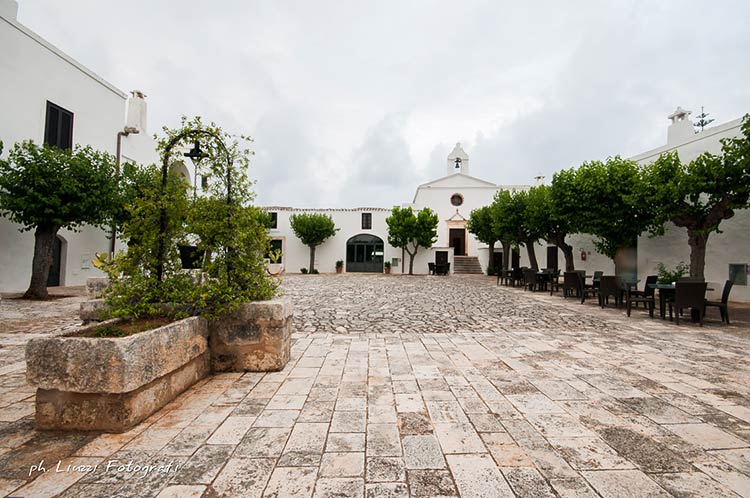 We cannot forget that Apulia is where famous actor Rudolph Valentino was born, where music of Renzo Arbore, Italian pop singer Al Bano and Domenico Modugno with his Volare is coming from. It is the homeland of Pignatelli – the famous fashion stylist – and. Let's not forget about spirituality of beloved Padre Pio.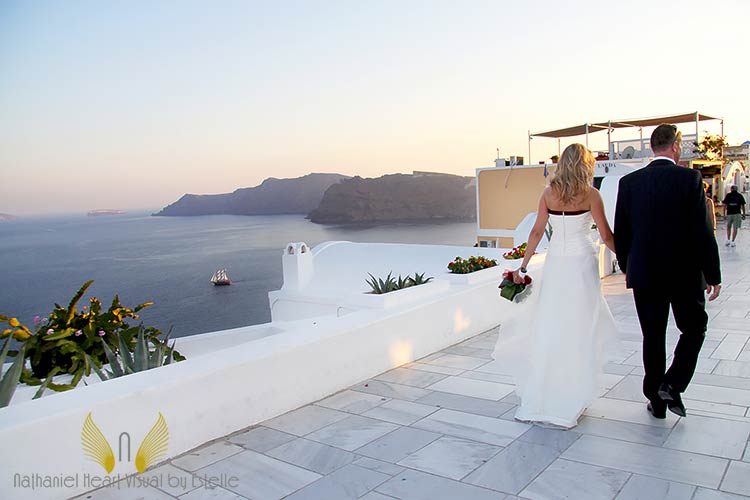 Many VIP came here to discover this wonderful area: the entire troupe of the soap opera The Bold and The Beautiful, and Buddy Valastro the famous Cake Boss came from USA to shoot an entire episode of his reality show, telling about all details of Apulian traditions and authentic Apulian weddings. This because his mother comes from famous village of Altamura one of the many gems of Apulian villages.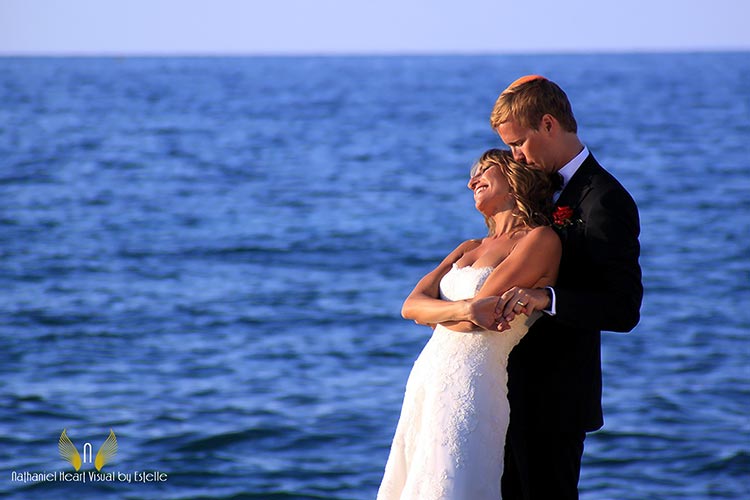 Talking about destination weddings in Apulia: Justin Timberlake and Jessica Biel got married here. Same choice for Laure Peugeot (yes car makers!), De Grisogno jewels stylist's daughter and soccer player Mirko Vucinic.
Apulia borders with Adriatic and Ionic sea. It is the heel of the "boot" of Italy. It is the land of Olive groves, wonderful Italian see and sandy beach, amazing sun-bleached coastline.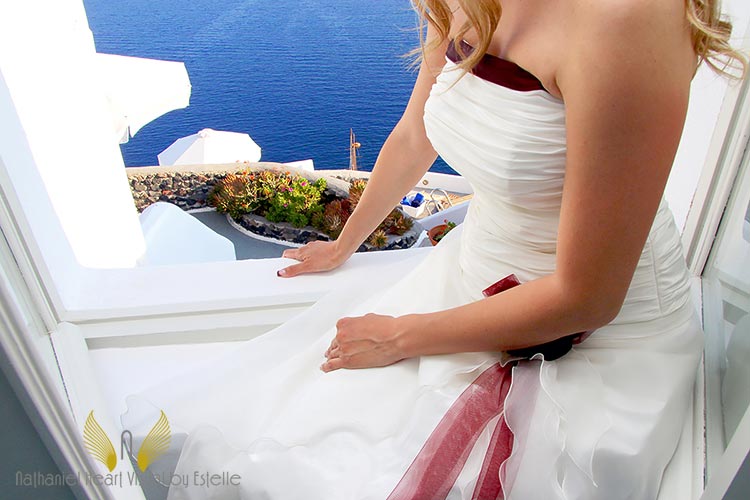 Apulia is a real paradise for food lovers! It is the home of the so-called Cucina Povera that is simple and delicious: olive oil, tomatoes, fresh seafood, mozzarella, taralli, hand made pasta (above all orecchiette with cime di rapa (hand made pasta with broccoli rabe), baccalà and many other delicious dishes that you will discover with us reading our posts. Let's not forget about wines: Salice Salentino, Primitivo di Manduria and Negroamaro among the others.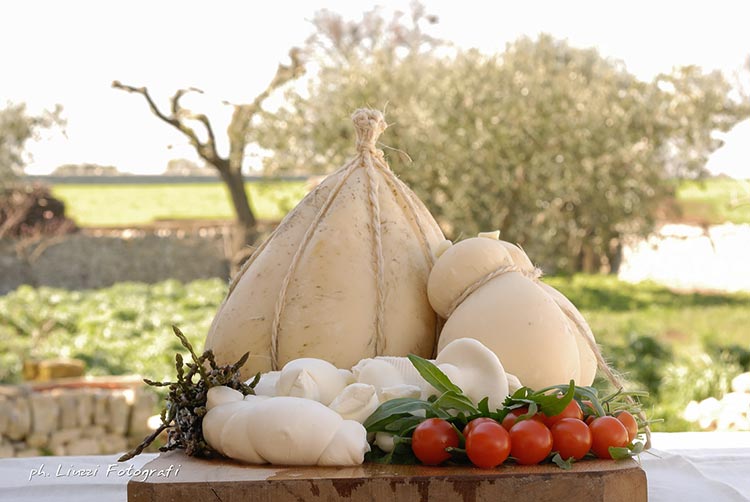 Lecce also called Florence of the South, Ostuni, Bari, Taranto, above mentioned Altamura, Santa Maria di Leuca, Gargano and Salento areas and Tremiti Islands are the best known touristy destination but you will discover more with us reading our posts! Have you ever heard about trulli of Alberobello Village? Lovely traditional buildings, evocative testimony of the rural past of the region.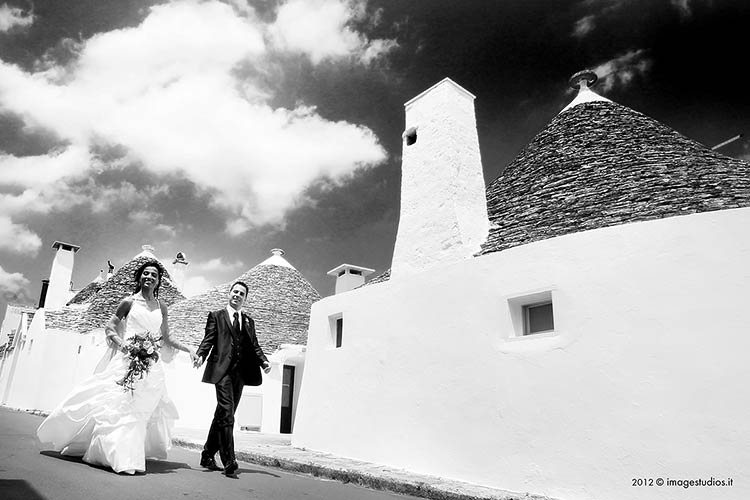 In a warm summer evening, you will enjoy an informal outdoor ceremony by the sea and reception to follow in the green overlooking the Italian seaside and quaint Apulian villages.
Just Imagine long wooden tables with rustic and bucolic wedding decorations on, coloured glasses and napkins, wicker 70s style chairs, simple lanterns hanging from the trees, wildflowers arranged here and there with a freshly harvested effect. What a fresh atmosphere for a romantic and relaxed wedding in Italy!
The ideal destination for a Mamma Mia style wedding, could be a wonderful restored farmhouse, a traditional Masseria with white walls, or a trulli village surrounded by olive trees and lush Mediterranean Bougainville. You will find all this in Apulia region.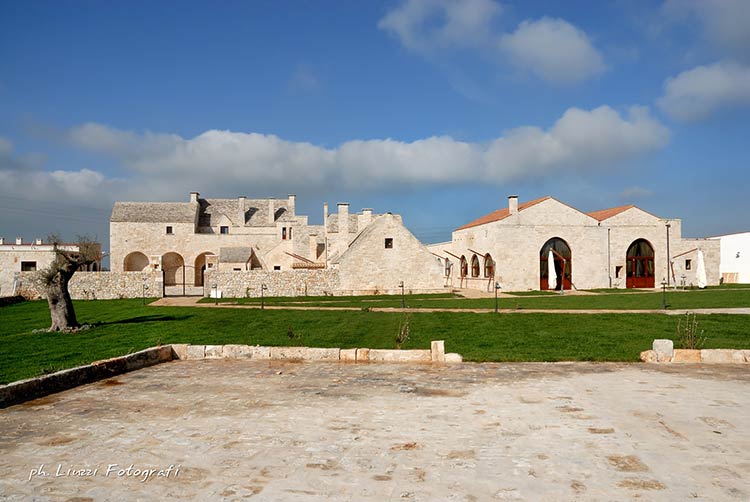 Coloured bulbs and fairy lights will cross the entire length of the tables, hanging almost to touch the heads of your guests.
A bucolic venue near the sea, where colours and Mediterranean scents will be the main features of your seaside wedding with a perfect and delicious Apulian cuisine. You will experience the freshness and good taste of Apulian products.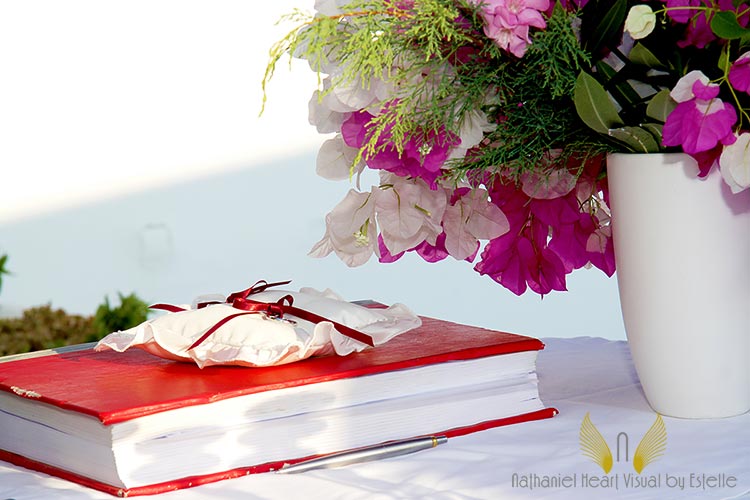 Bride can choose soft and light fabrics for her wedding dress and pastel coluors for her bridesmaids. A touch of fresh flowers in their hair cannot miss. For the groom, a suit in linen and a shirt with a wildflower as a boutonniere. You will surely enjoy the heat of a summer wedding in Italy.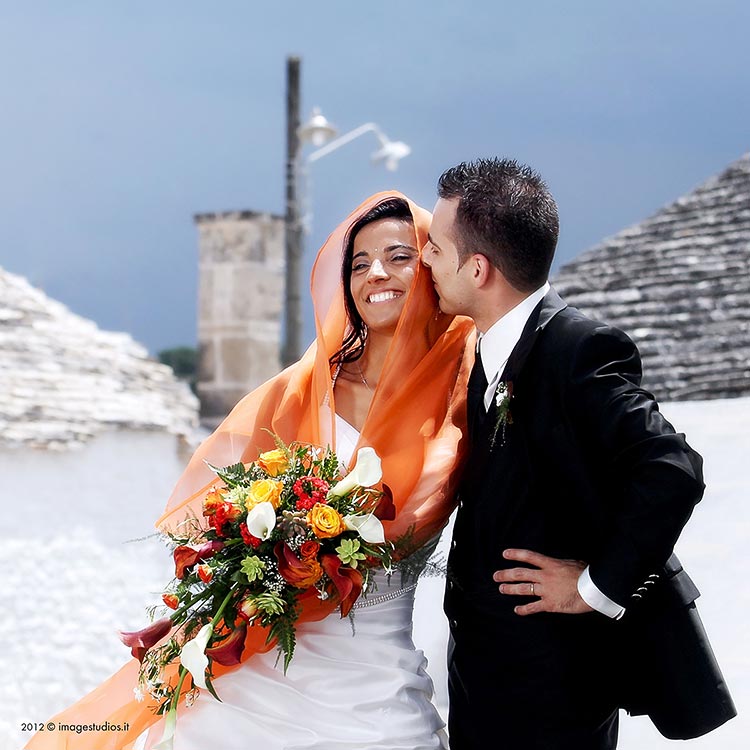 Light-heartedness and desire to be together with your guests will be facilitated by comfortable clothes for all and why not, the possibility of dancing barefoot at night for your first dance and all the party until dawn!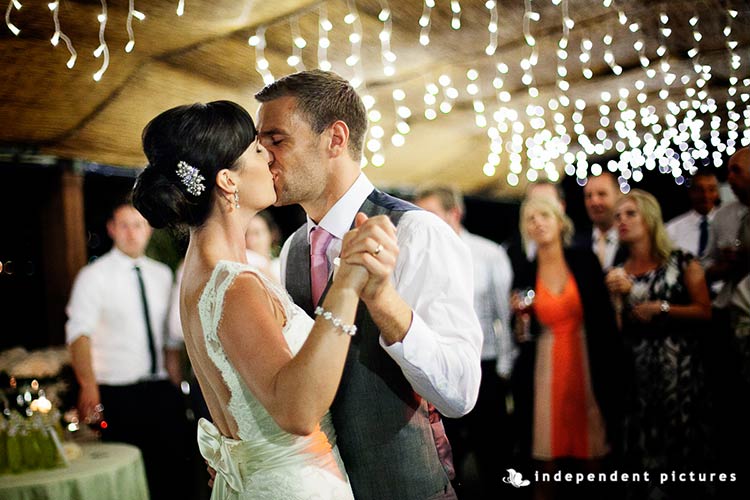 And if you would like to reach your wedding reception by boat you can do it! A big surprise for your guests. They will be amazed to see you arriving from the sea. Just like an Italian dream wedding!
Your wedding reception can be planned on an equipped boat, chartered and prepared for the occasion.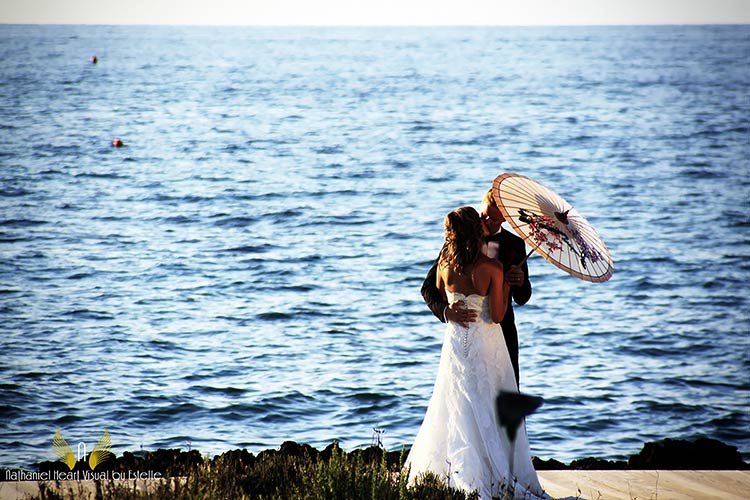 But if you really want to surprise your guests and husband to be, you can choose arrive at the ceremony riding a horse or a funny donkey, dressed up for the occasion. It is just like being in a small village during a Italian traditional festival. You will experience the real ancient style Italian wedding.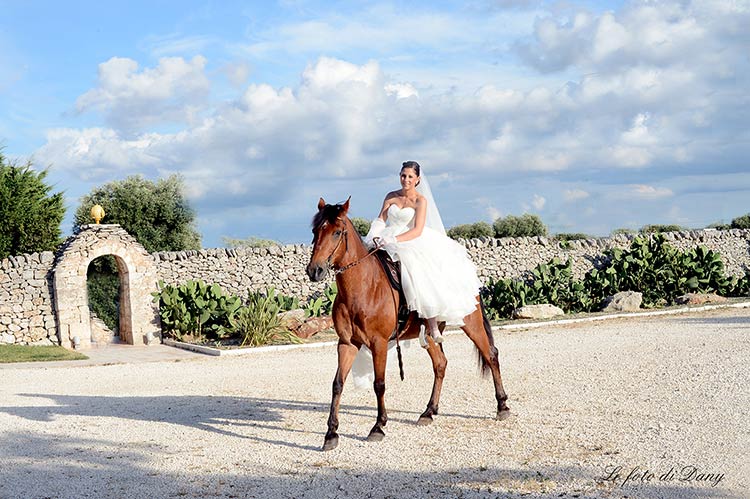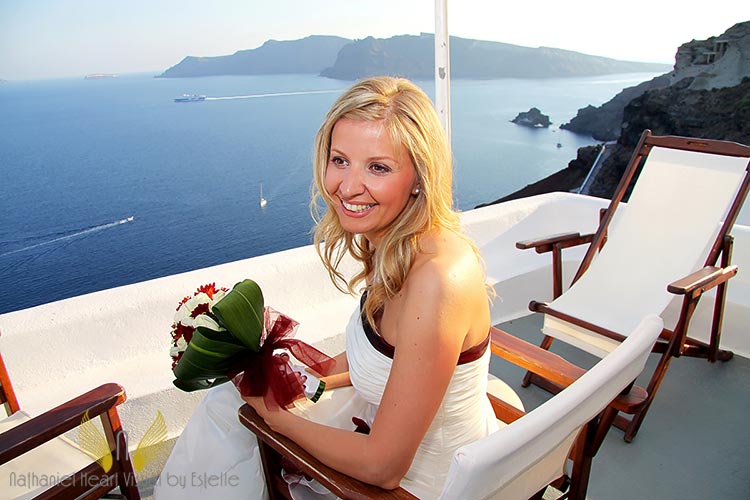 What about music? If you are fond of ABBA or anything that makes the 70s, you can dance on these songs, but you can also try Apulian folk music and its Pizzica! This this will guarantee fun for all ages, an authentic and original wedding party up to late at night for a relaxed warm Mamma Mia style wedding in Italy!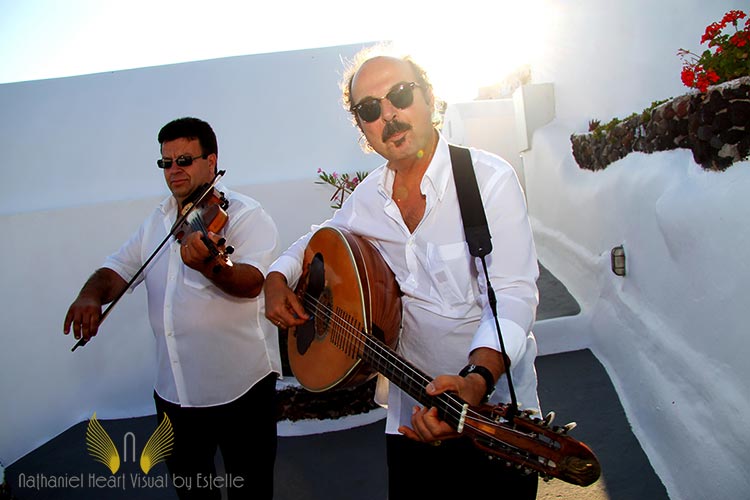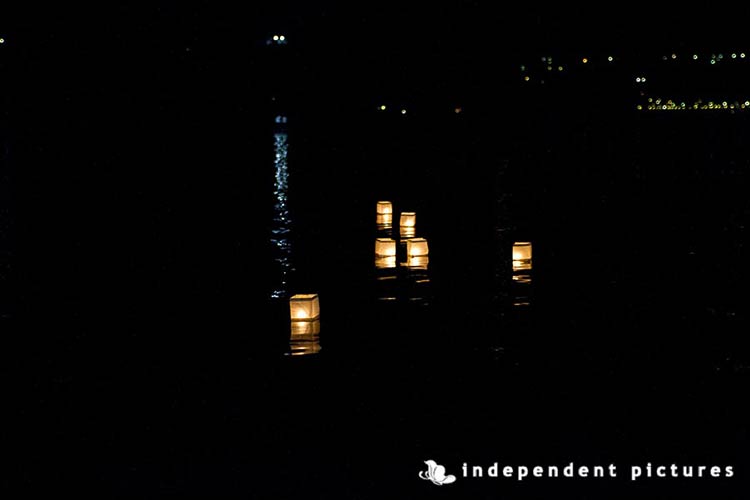 For any information about your Mamma Mia Seaside Wedding in Apulia please CONTACT US.
Photos courtesy of Estella Lanti (images 1-3-5-10-15-16), Imagestudios.it (images 7-8-11), Le Foto di Dany and Puglia Events (image 14), Liuzzi Fotografi (images 2,6,9), Estella Lanti and Puglia Events per SposiamoVi (images 4,13) and Independent Pictures (images 12, 17).