A romantic elope in Ravello for Jennifer and Joseph
Jennifer and Joseph always dreamed about having a romantic elope for just the two of them on Amalfi coast.
They are a lovely couple coming from US – Texas. They read that Amalfi Coast was stunning and really romantic, so they decided to come over and tie the knot there: just the two of them.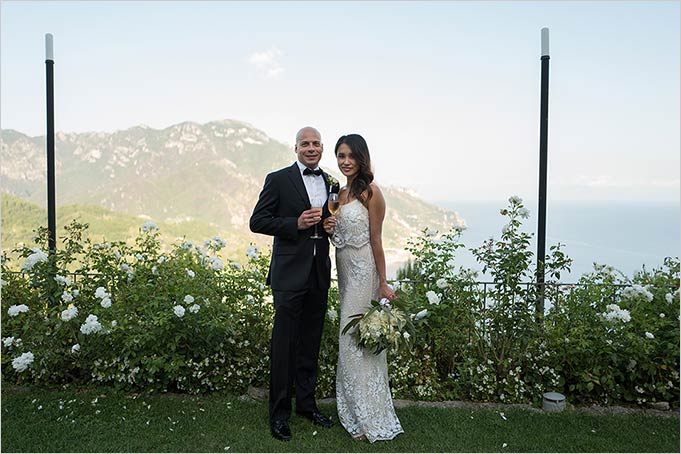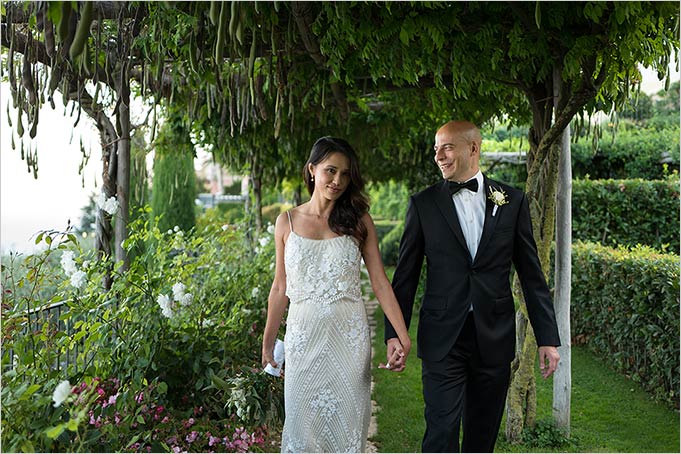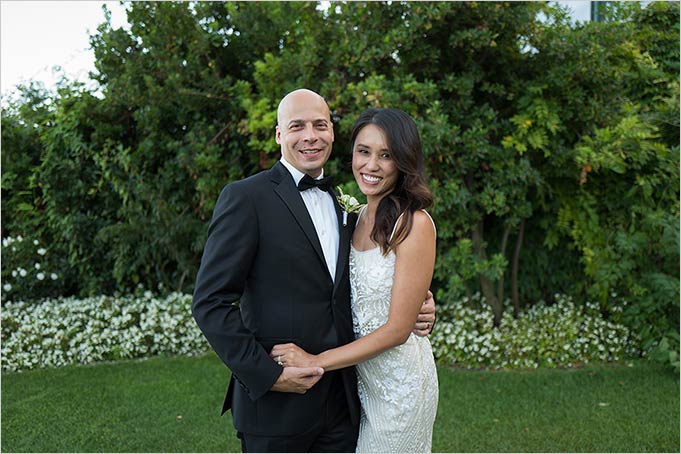 Amalfi coast is one of the top destination for weddings in Italy. Coloured villages located on wonderful hills above a stunning blue sea, coloured flowers and traditional citrus trees enriching the scenery make a perfect location for a romantic destination wedding in Italy.
You can choose different towns for your wedding on Amalfi Coast, whether you're looking for historic venues, an intimate escape or a picturesque wedding venue. With southern Italian warm and sunny weather, you can be sure to have a gorgeous open air wedding ceremony.
If you prefer a more more livelier atmosphere, Positano is the best choice with panoramic views from its town hall, terraces and restaurants, while smaller villages such as Atrani and Maiori are quieter Italian villages.
Capri is a glamorous village! You can arrive there by boat. Stunning landscapes are assured, together with its trendy nightlife.
Then we have Amalfi and Sorrento, the two bigger villages full of history and amazing corners.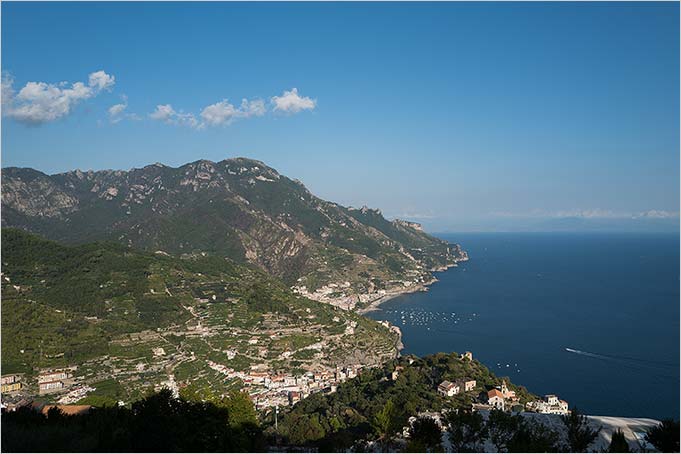 A romantic elope in Ravello
Let's go back to Jennifer and Joseph's special wedding on Amalfi Coast. Among all the choices they had, they decided to elope in Ravello. They preferred to have an intimate experience in a less touristic and crowded village.
They chose the terrace of Hotel Belmond Caruso, one of the the most beautiful hotels in Italy. The terrace overlooking the sea full of coloured flowers and plants naturally decorated the ceremony. Everything was simple but elegant.
Jennifer wore a romantic cream dress that enhanced her beauty. She chose a natural cream bouquet made with roses, peonies and some greenery. She was simply stunning.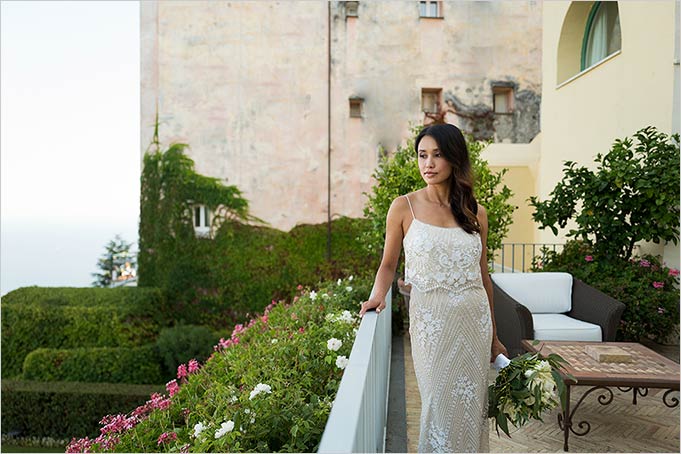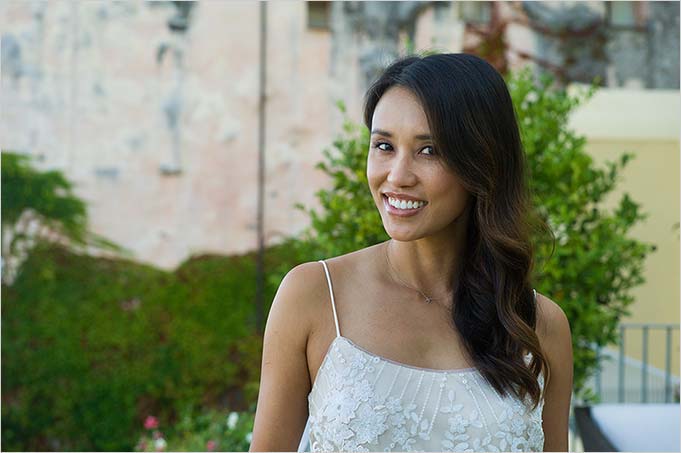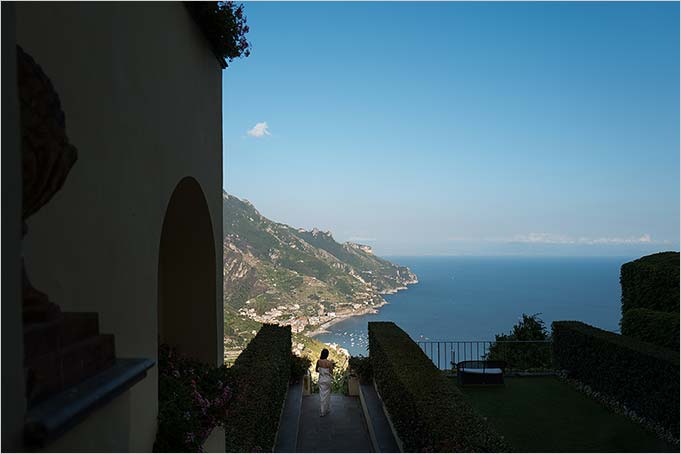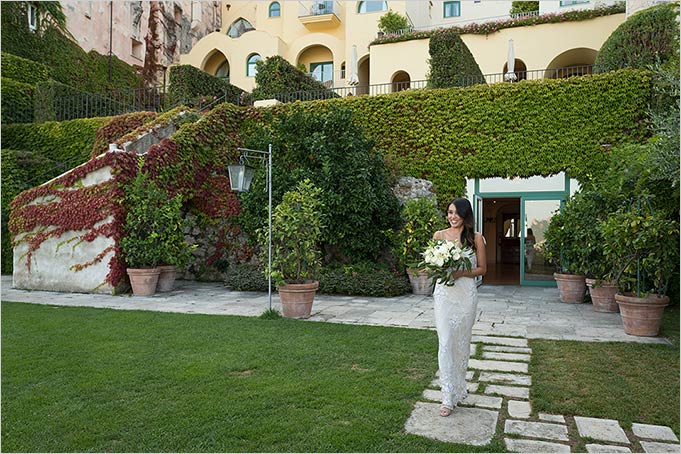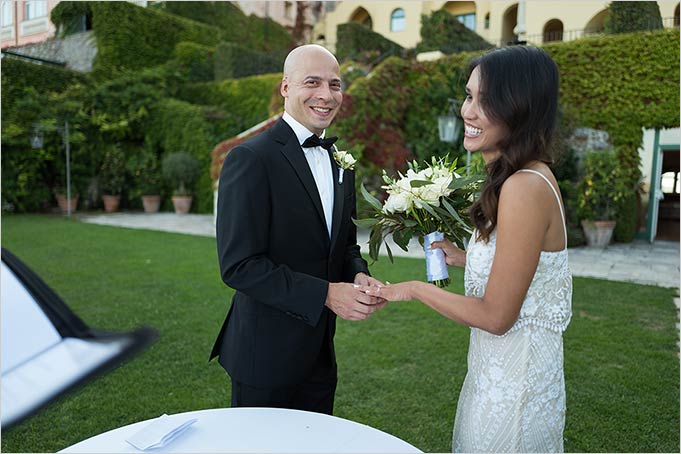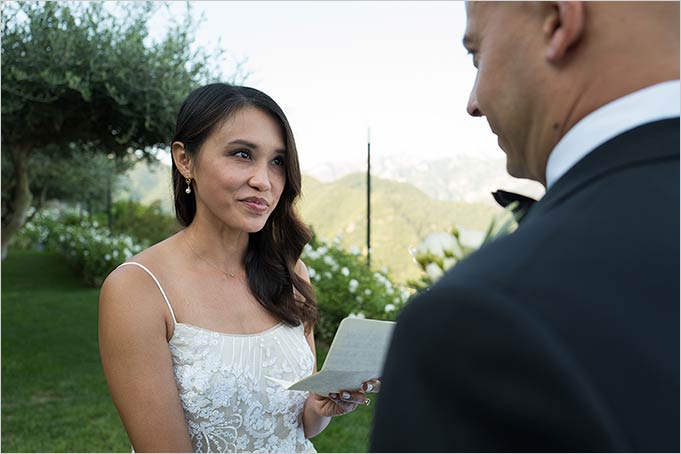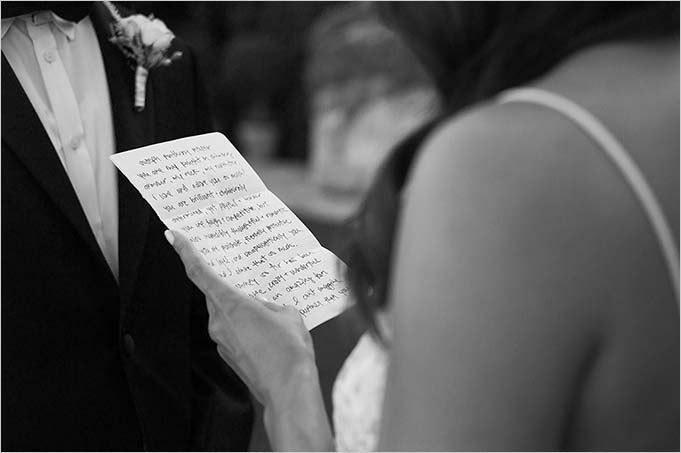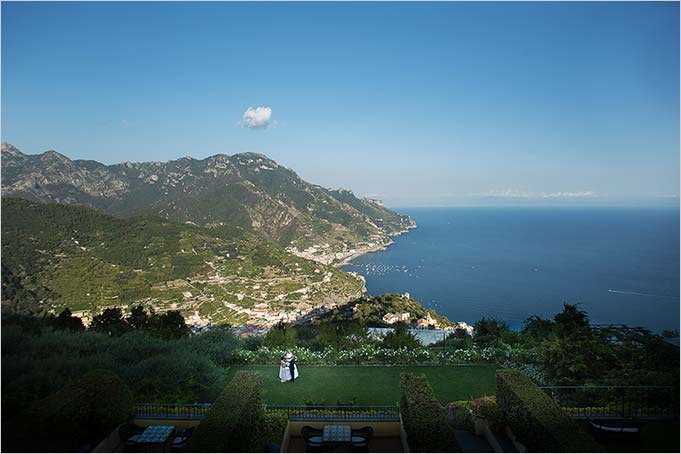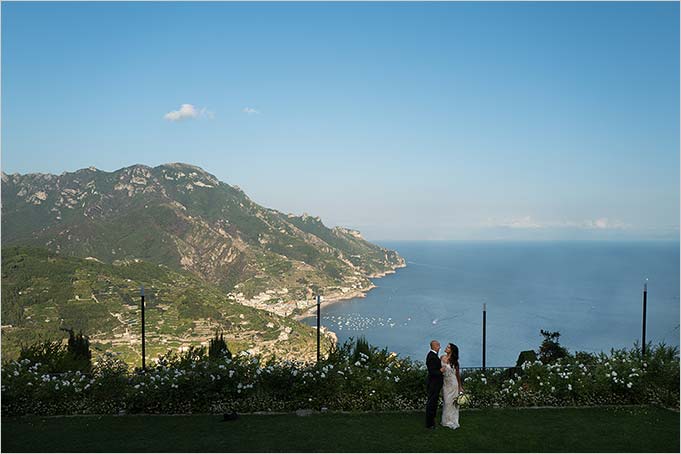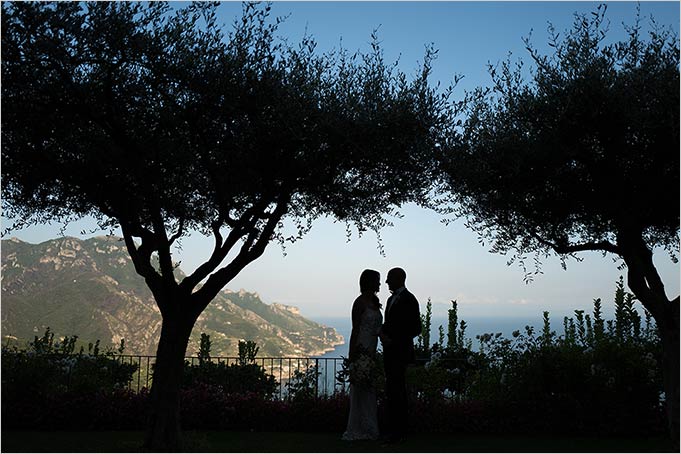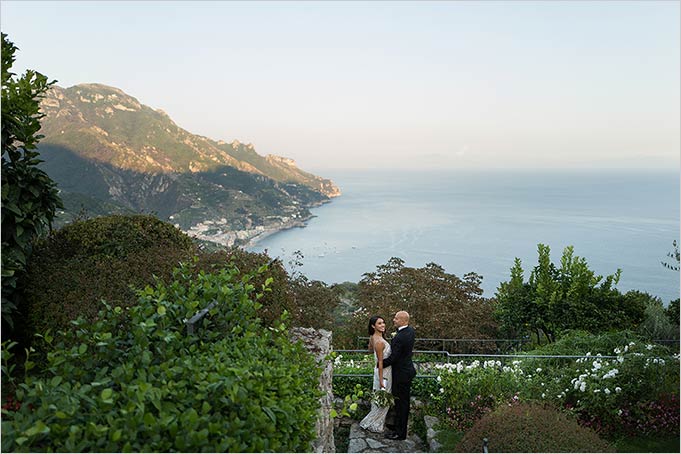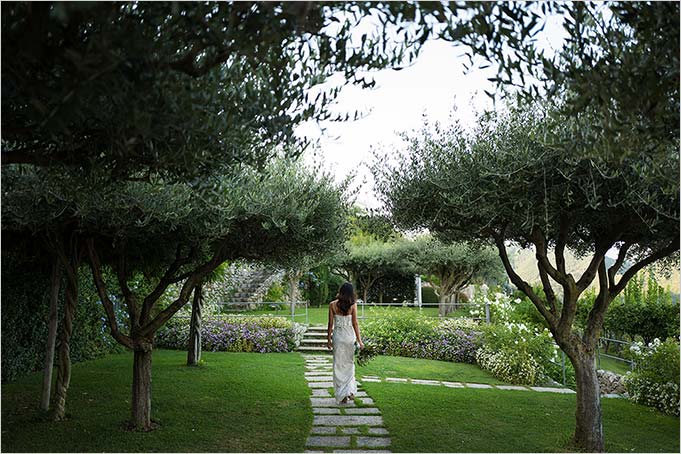 After the romantic ceremony they took some pictures in the pretty garden of the hotel and then they tasted some canapées with Champagne under the trees of the terrace, just relaxing and admiring the landscape. A moment just for the two of them.
At sunset, bride and groom moved for some more wedding pictures along the streets of the village.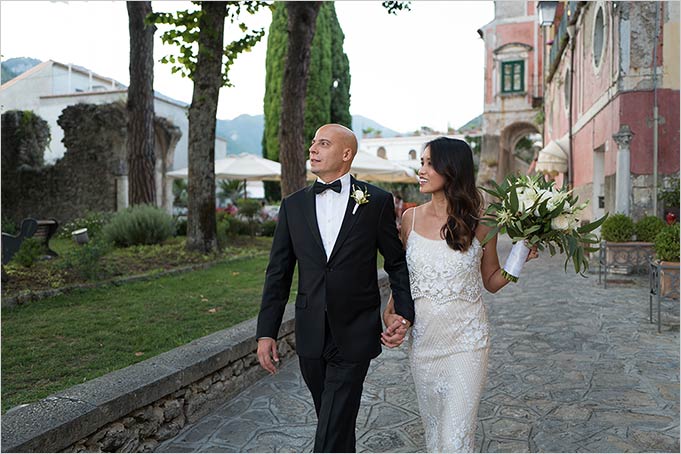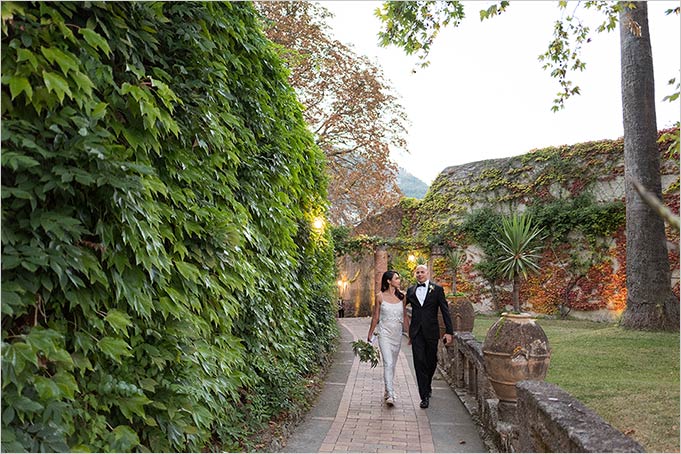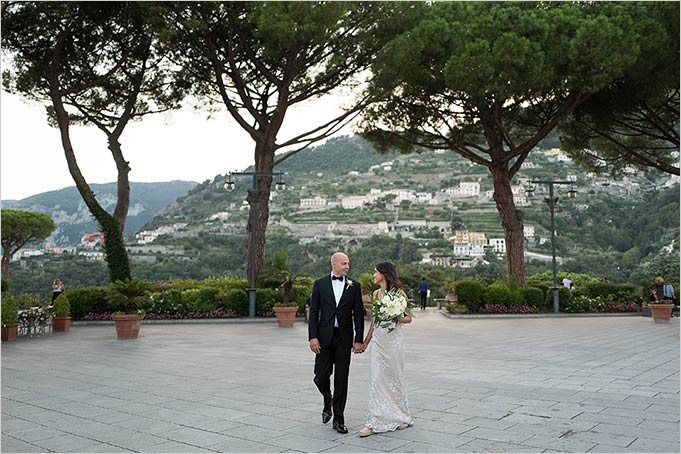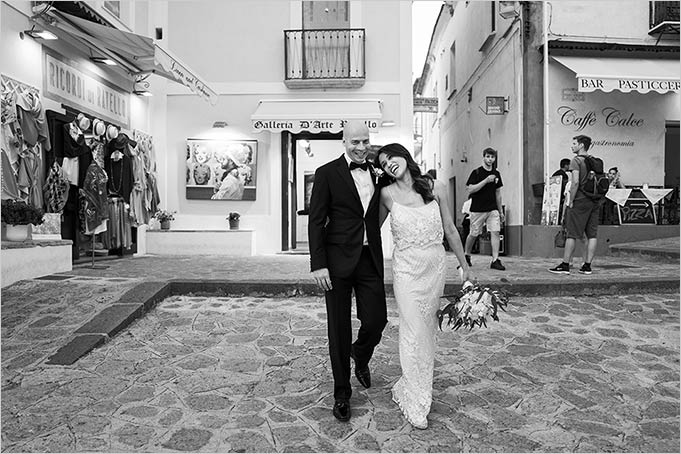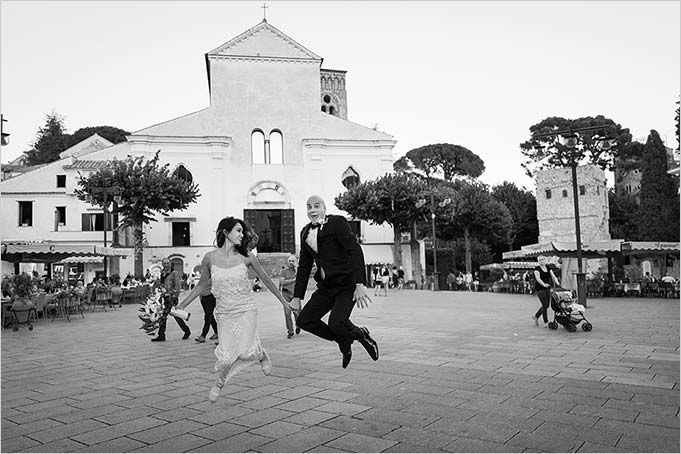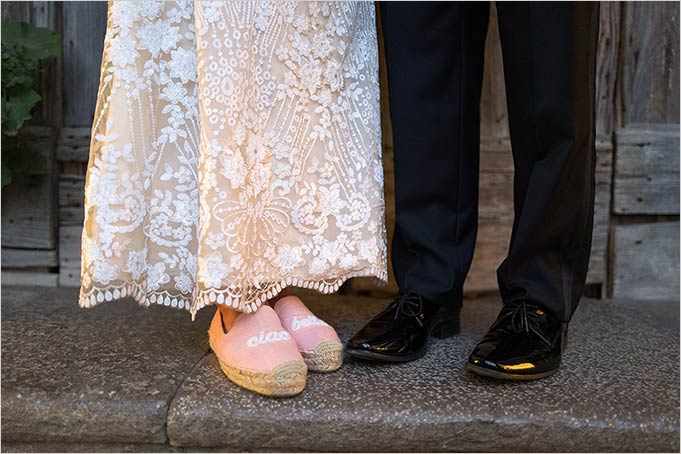 They reached amazing Villa Cimbrone restaurant where planned their wedding dinner.
We left them at the beginning of their Michelin starred dinner in the unique atmosphere in one of the most beautiful venues of the world: Villa Cimbrone. We are sure they enjoyed an unforgettable experience that closed an unforgettable day on Amalfi Coast.
We wish to thank Gaetano D'Auria for the beautiful wedding pictures in Ravello.