A romantic Elope in Capri
Welcome to Capri! We are pleased to tell you the story of a lovely elope in stunning Capri: Kelly and Jim's romantic elopement. They are beautiful couple coming from United States. They decided to tie the knot in one of the most beautiful and romantic places in the world, the island of Capri.
Capri is known all over the world to be a beautiful and elegant holiday destination. An island made of limestone rocks with an endless charm loved by Roman emperors, rich and famous people, artists, and writers. It's still one of the Mediterranean's must-see places.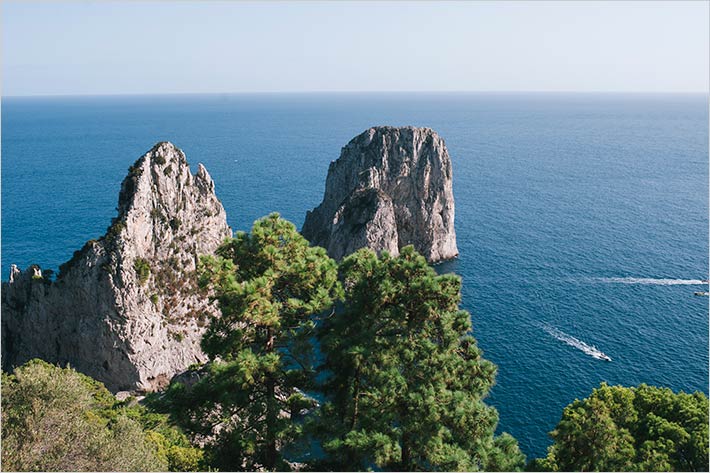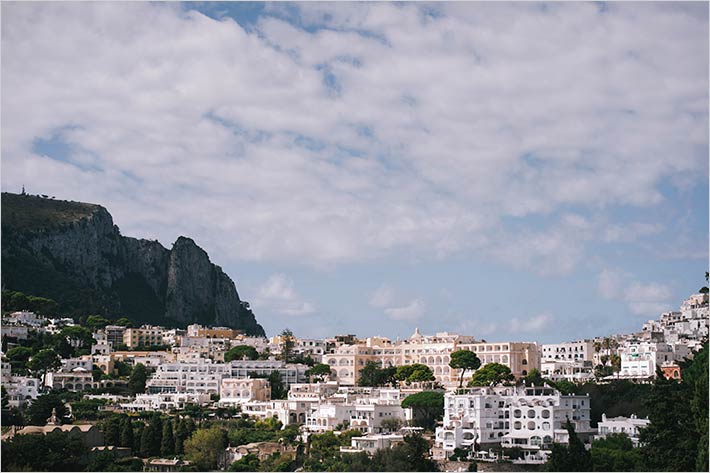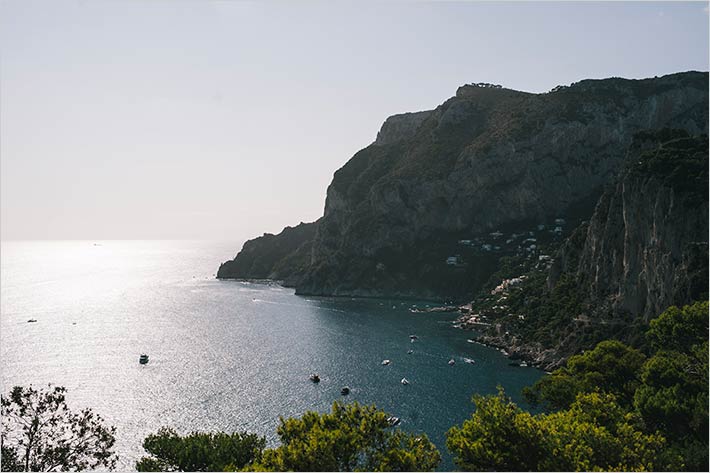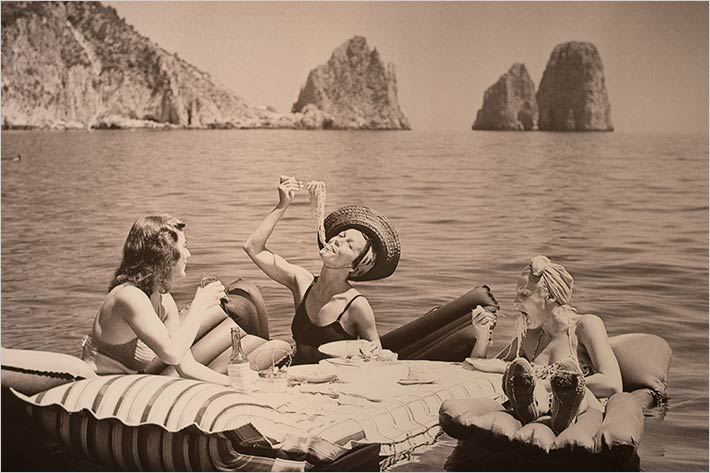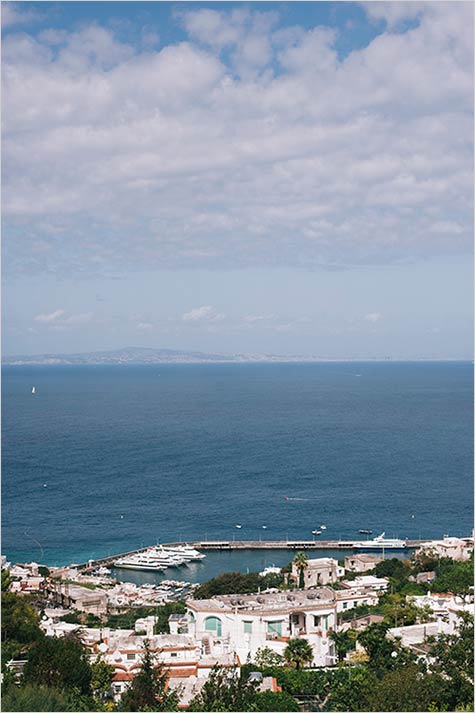 But we get back to Kelly and Jim's romantic and intimare wedding on Amalfi Coast. Civil ceremony took place in Belvedere della Migliara, which is a wonderful area that Anacapri town hall has chosen for outdoor legal civil wedding. What a wonderful occasion to celebrate an outdoor wedding in Capri and civil ceremony has legal value!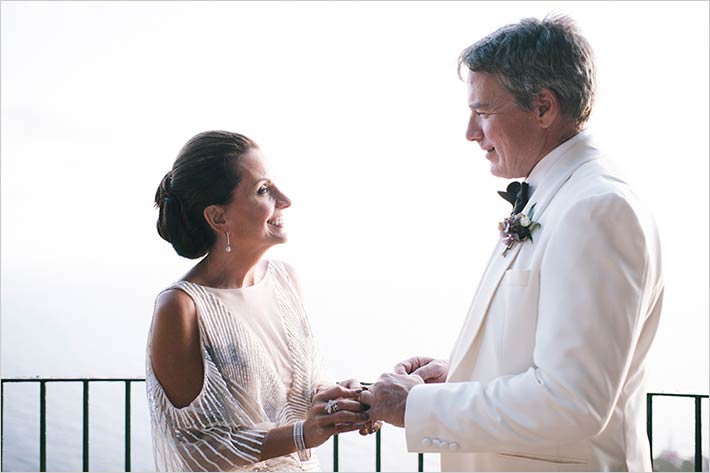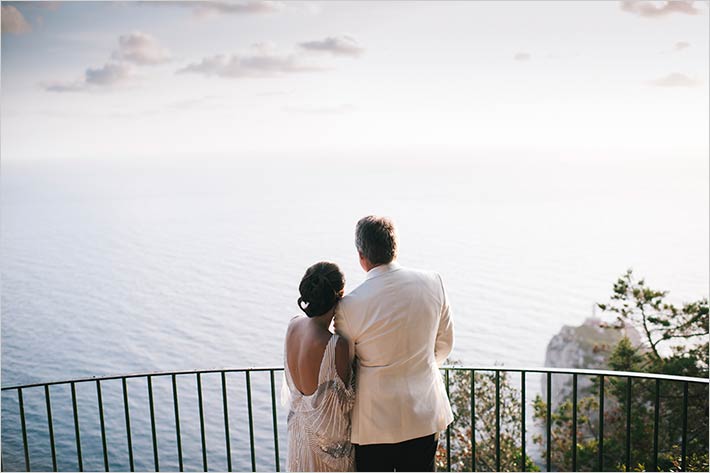 The venue is located at the end of the famous Belvedere della Migliara walk, which is a narrow path that starts from the centre of Anacapri. It walks 2 kms towards the South-West coast of the island, among vineyards and green fields. At the end of the path, Belvedere del Tuono (Thunder's viewpoint), is one of the most beautiful panoramic points in Capri, with a spectacular views of the Faraglioni rocks, the lighthouse of Punta Carena and the vast blue expanse of the Mediterranean. Aren't you already in love with it?
Nearby in Belvedere del Tuono, you will find Parco Filosofico (Philosophical Park). Here you can top for a few moments to read and digest some famous quotes and aphorisms of the major philosophers of all time, against the backdrop of some of the most stunning scenery imaginable.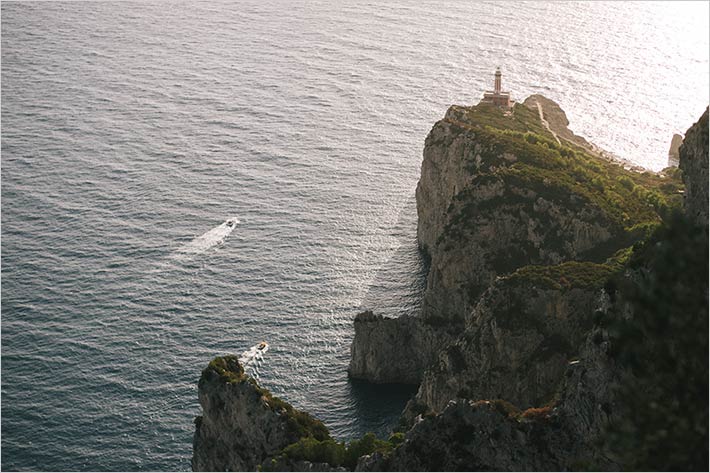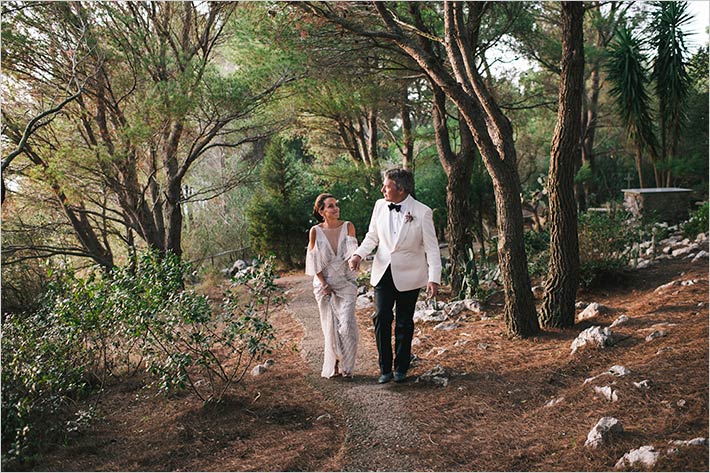 Bride got ready at the hotel Punta Tragara, a charming hotel with a family atmosphere elegantly furnished with a mixture of modern and vintage style.
Kelly was absolutely stunning in her vintage dress all made with shining Swarowsky cystals. She had her pre- wedding pictures in the hall of the hotel. Once ready she reached her husband to be Jim and they took a typical Capri taxi, a funny convertible car which was perfect as a wedding car.
 This is Italy!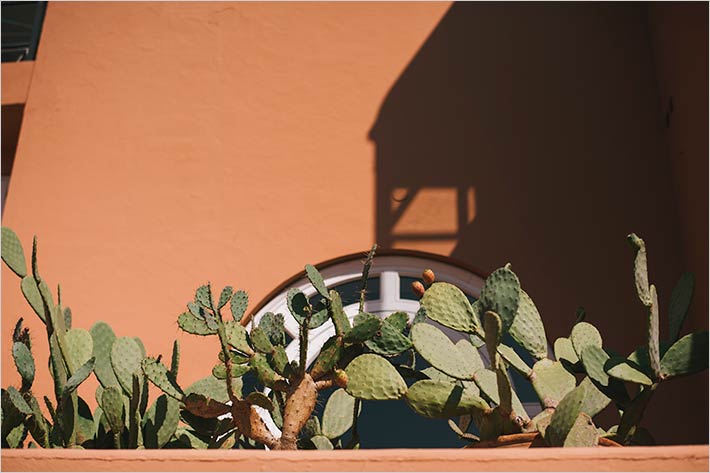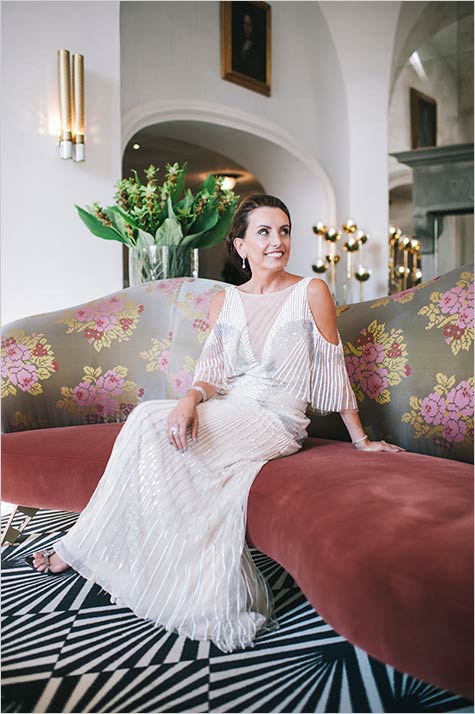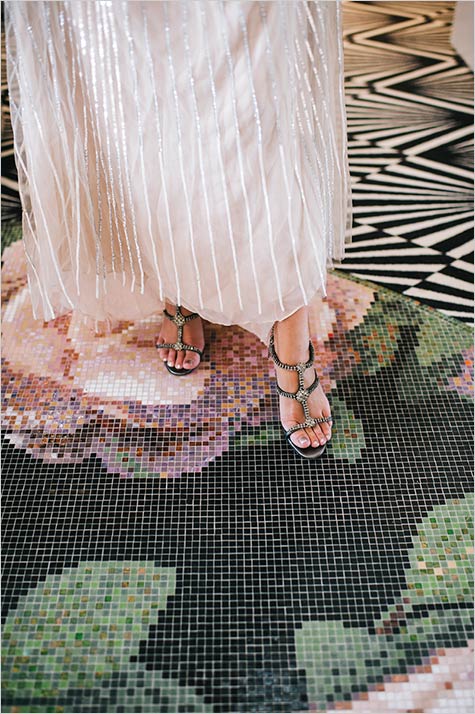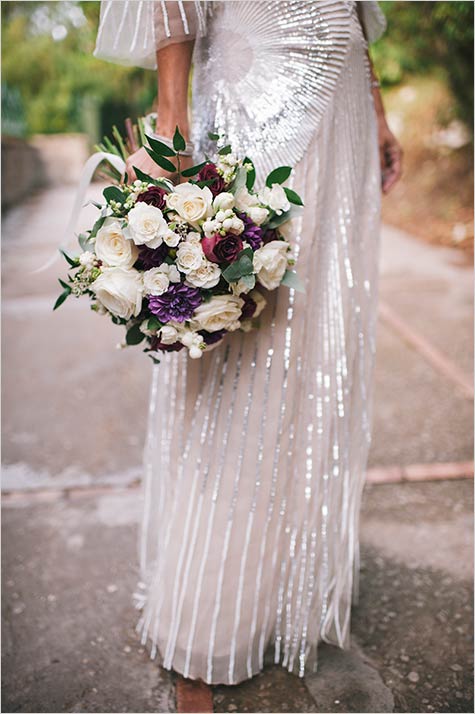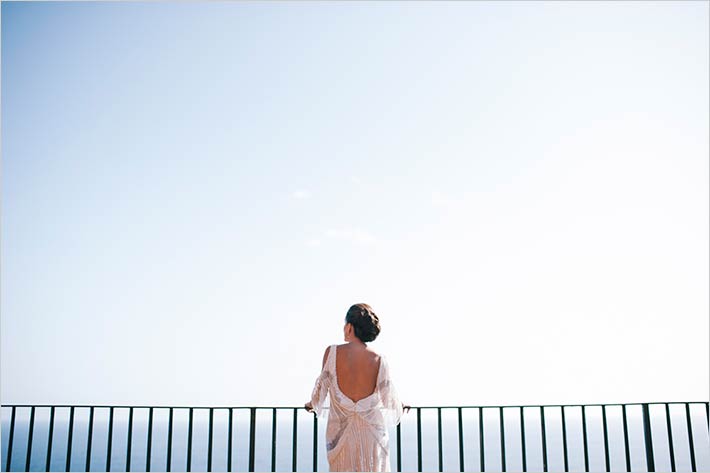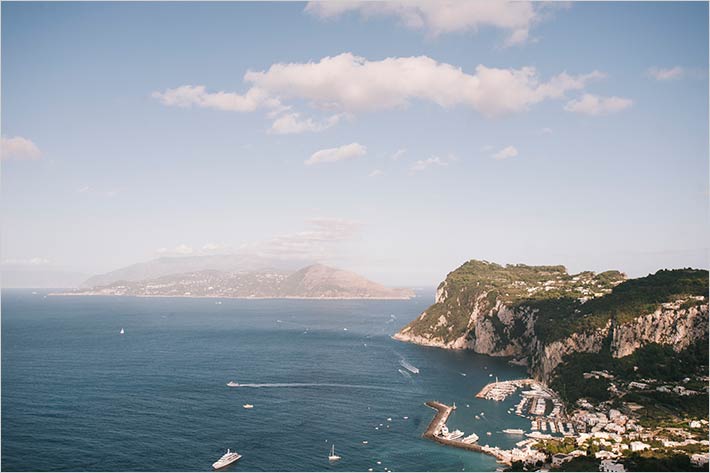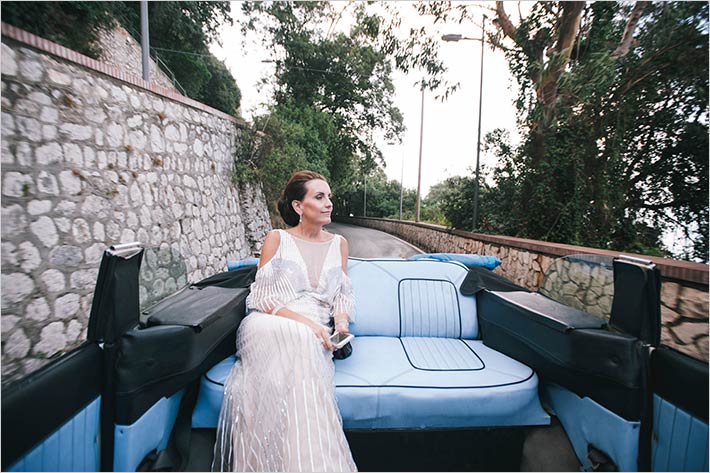 An intimate ceremony in Capri
Once arrived at Belvedere della Migliara, Kelly found her gorgeous wedding bouquet made in the colours of cream, purple and reddish purple.
The wedding ceremony took place in secluded corner overlooking the Mediterranean Sea and famous Faraglioni, a famous coastal oceanic rock formation eroded by waves. Wow factor is ensured!
Once the bride arrived at the altar, both bride and groom were very exited and full of joy. They have both waited for this moment for many years. It was romantic moment for all of us to see the great love they shared.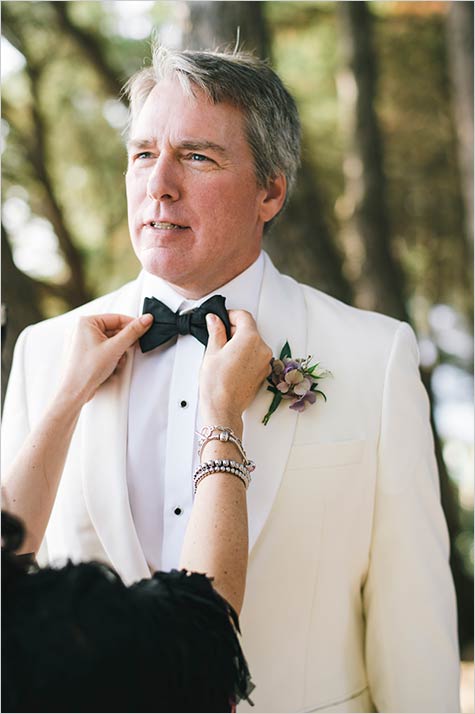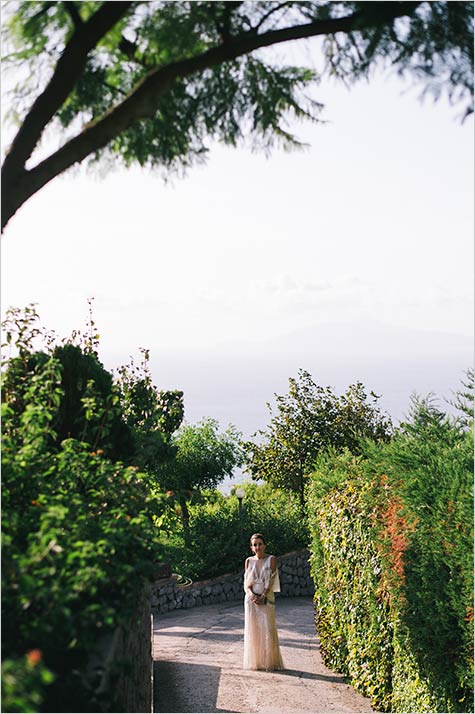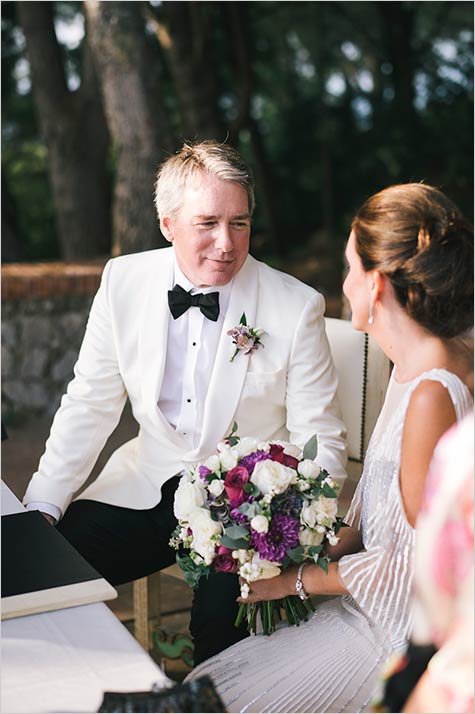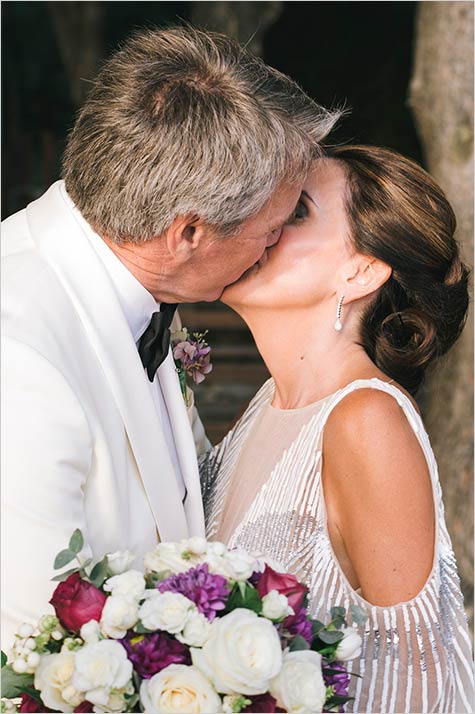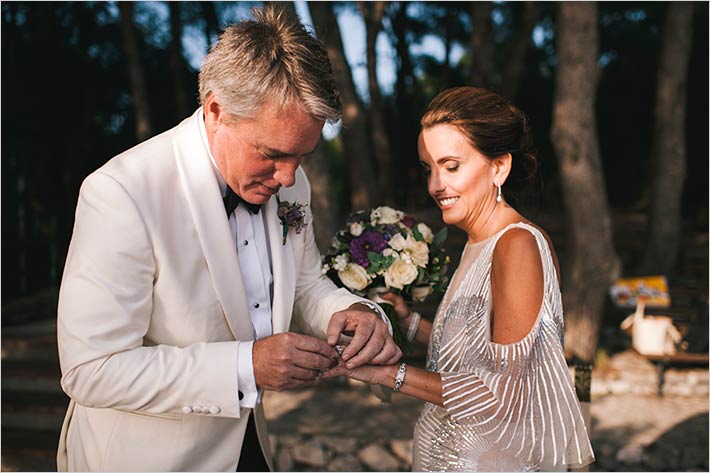 After the ceremony they took some pictures at Belvedere della Migliara and then they moved to lighthouse of Punta Carena, where the photographer Gianni Di Natale took amazing pictures of the couple at sunset. This is a real fairy tale!
After wedding pictures, they moved back to a romantic restaurant in Belvedere della Migliara, some Champagne for the toast and then we lest the couple enjoy their cheek to cheek wedding dinner.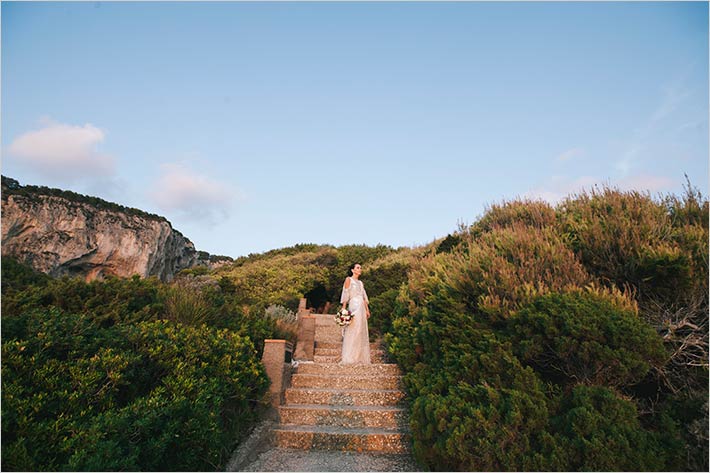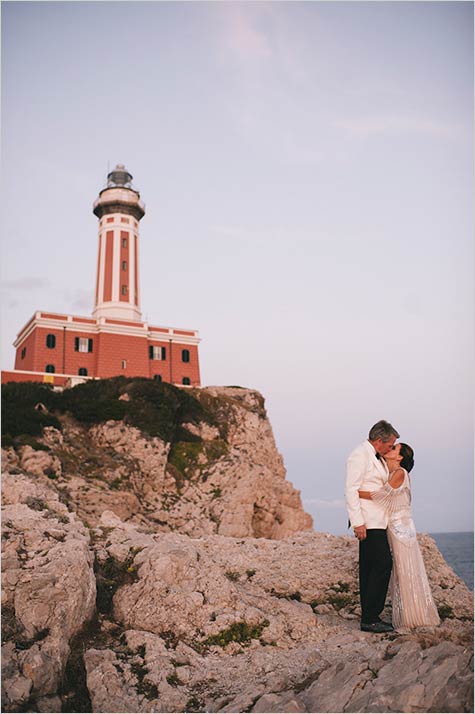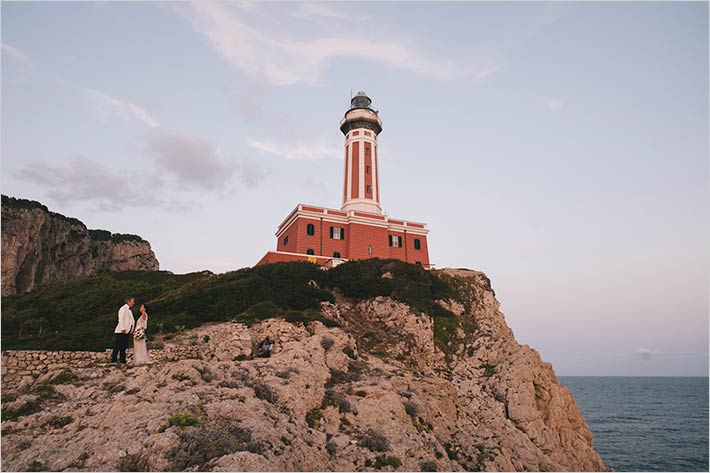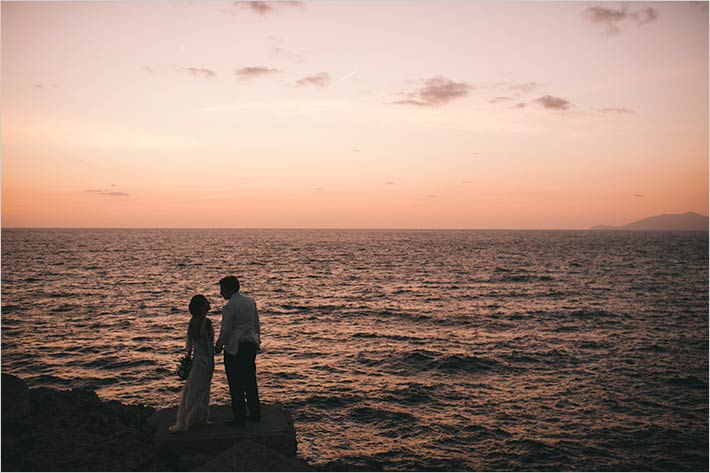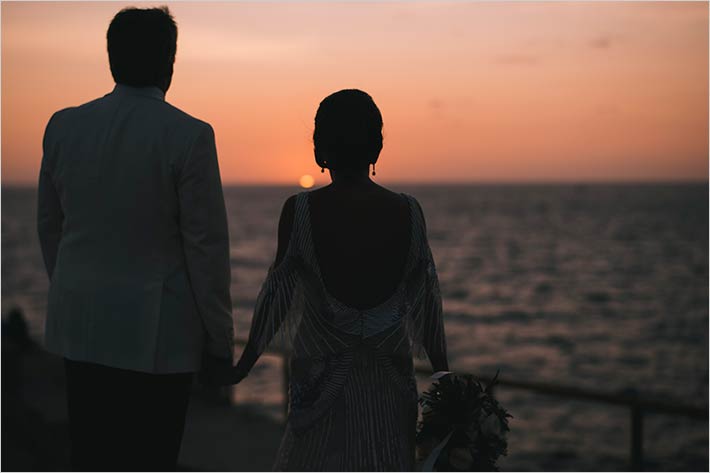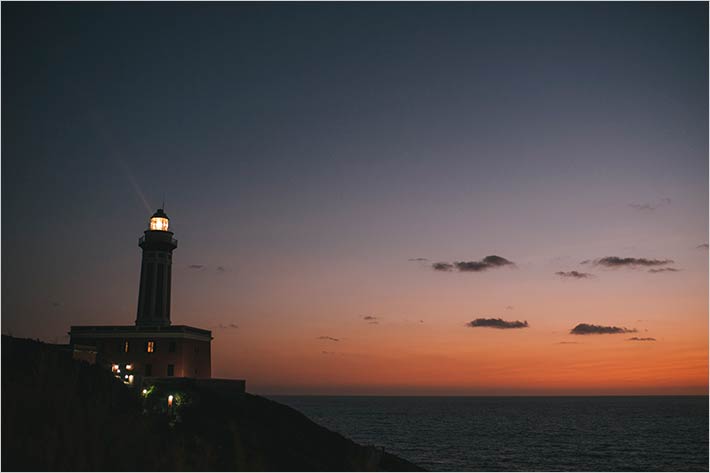 We wish to thank Gianni Di Natale for the amazing pictures in Capri.