Romantic Wedding in Syracuse
Posted at 2 January 2023
in
Sicily
Tea and Salvo crowned their dream of love in the beautiful city of Syracuse, the location of Salvo's heart and where he rediscovers his Sicilian origins. Art, culture, sea, history, baroque…what more could you ask for for an intimate and romantic wedding in Syracuse that remained in the bride and groom's hearts and guests?
The bride and groom chose to get ready in a historic residence in the center of Ortigia. The bride, surrounded by family and close friends, got ready in an ancient baroque palace.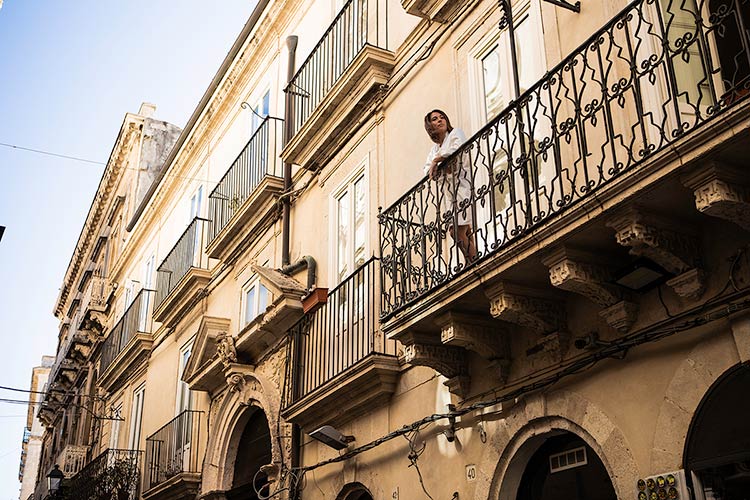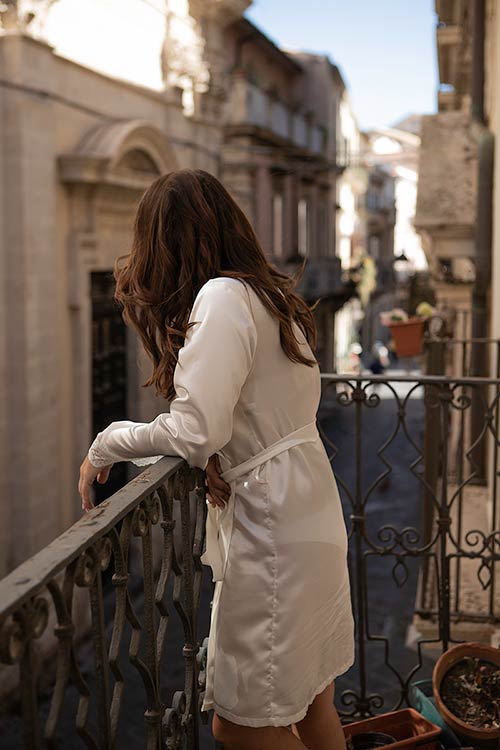 Romantic Wedding in Syracuse
Religious ceremony in the Cathedral of the island of Ortigia
Tea reached the church on foot with her family and friends in perfect Sicilian style, crossing the small streets in the historical center, full of palaces and baroque churches. She was beautiful and radiant in her simple and exquisite wedding dress.You could feel a great emotion since his arrival in the beautiful Cathedral of the island of Ortigia.
A very charming place that incorporates what was the principal sacred temple in the Doric style of the polis of Syrakousai, dedicated to Athena, the Greek goddess. We feel that this can be the essence of having a Romantic Wedding in Syracuse.
Emotion could be read in the groom's eyes as the bride crossed the great nave of the Cathedral, preceded by a small procession of sweet little girls.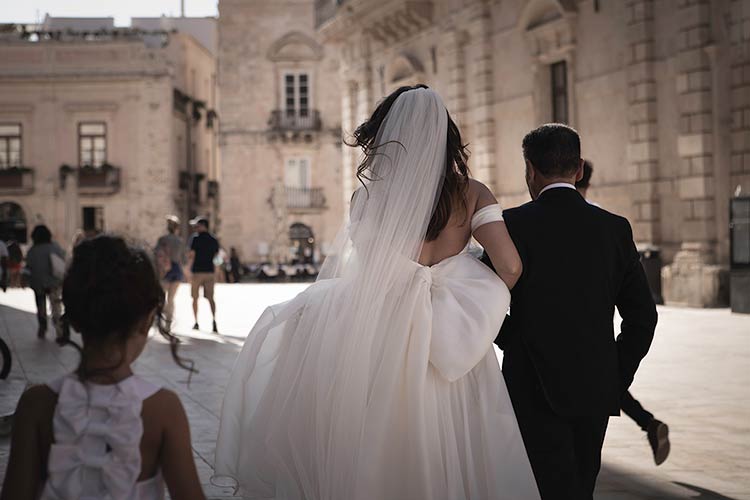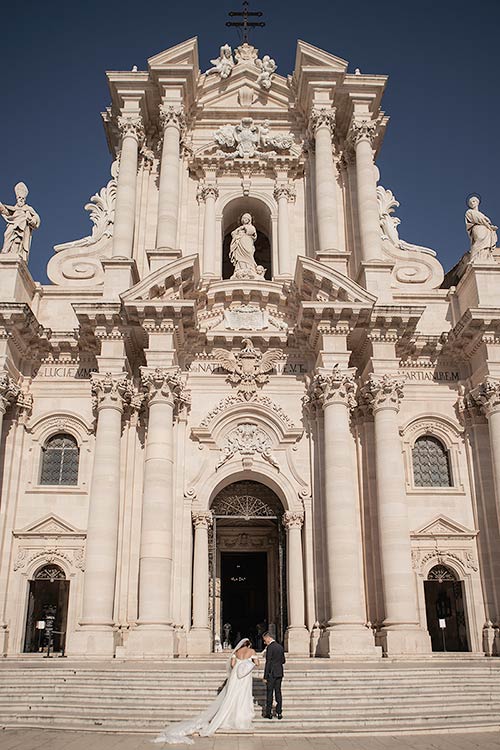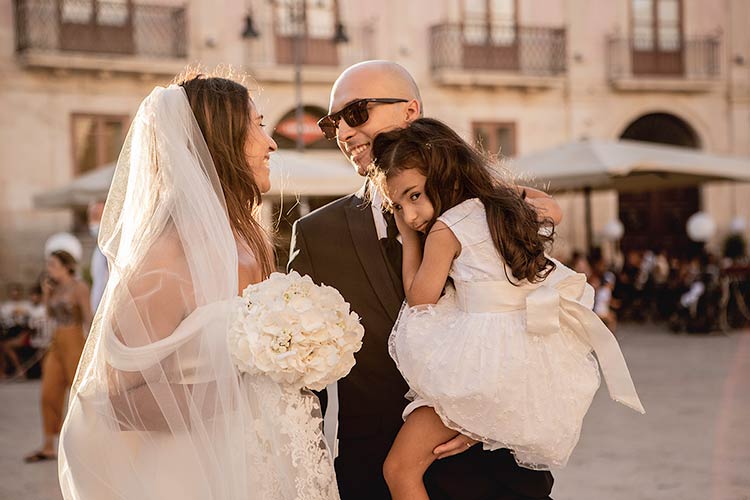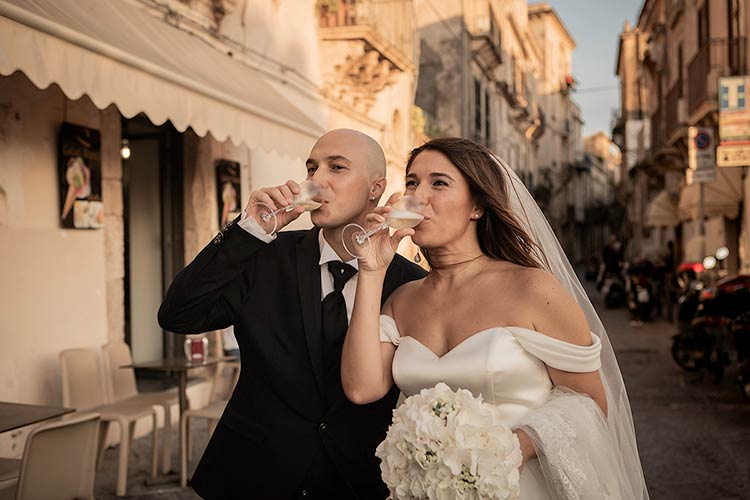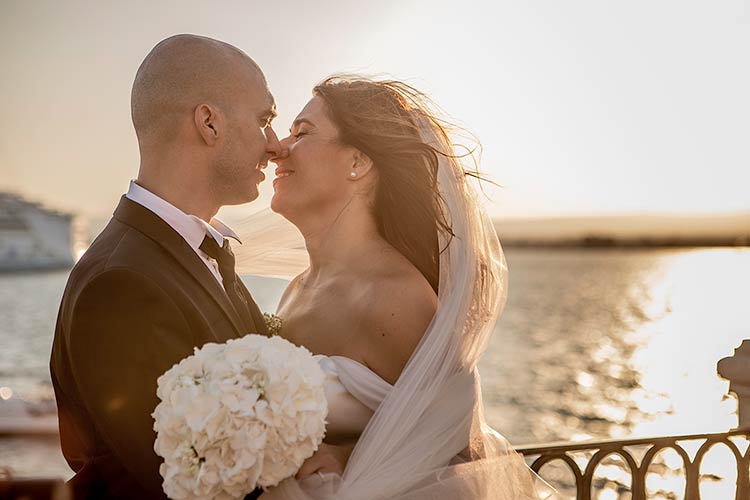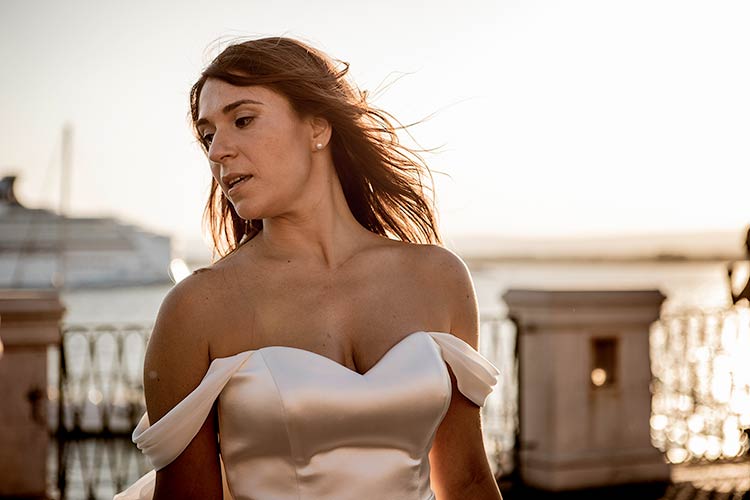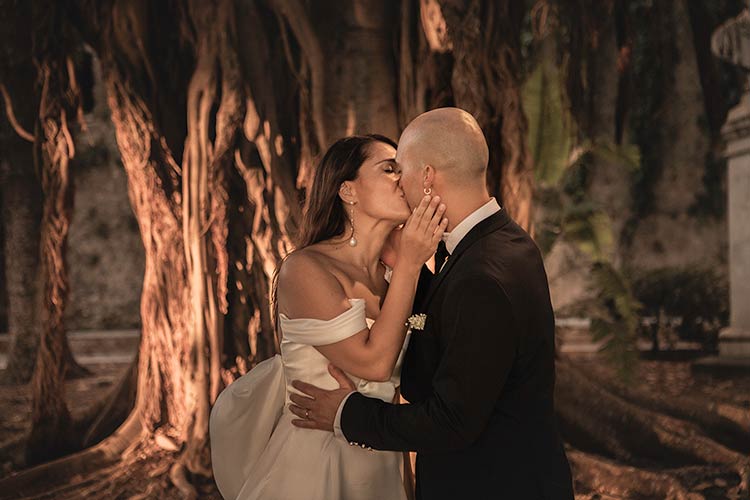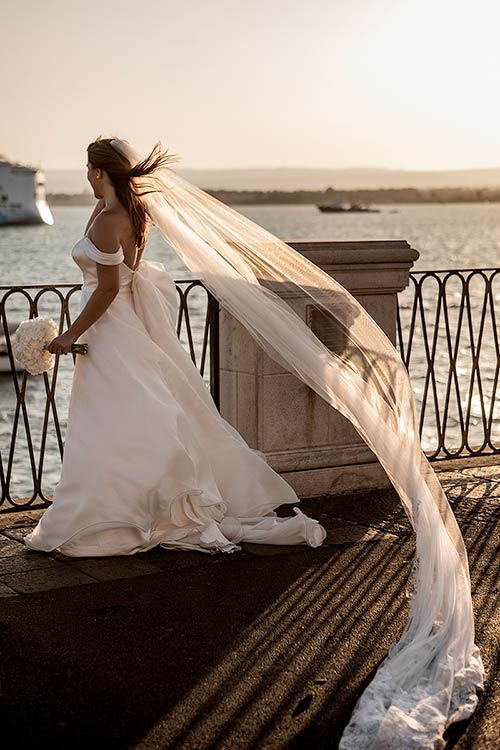 Romantic Wedding in Syracuse
Wedding reception in an exclusive hotel on the bay of Syracuse
But the most beautiful moment of this romantic wedding in Syracuse was the arrival of the bride and groom by boat to the restaurant on the cliff crossing the bay of Syracuse at sunset.
"We will never forget those colors, that salty smell, and the sweet breeze that passed through us. It was one of the most beautiful moments of our lives. It felt like a movie" Tea later wrote to us.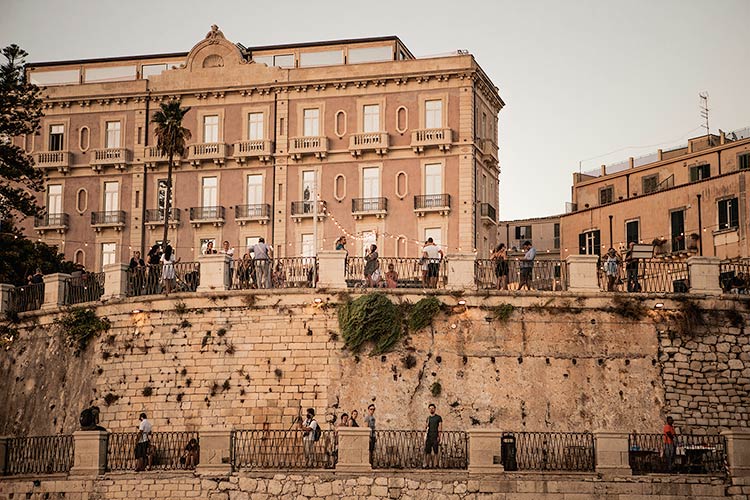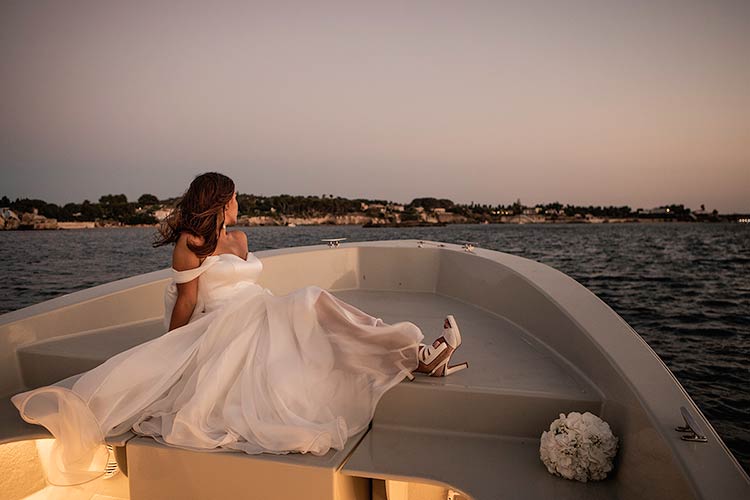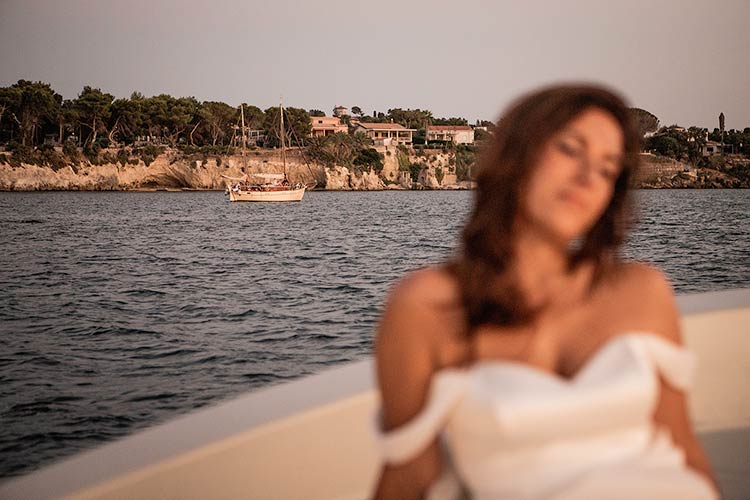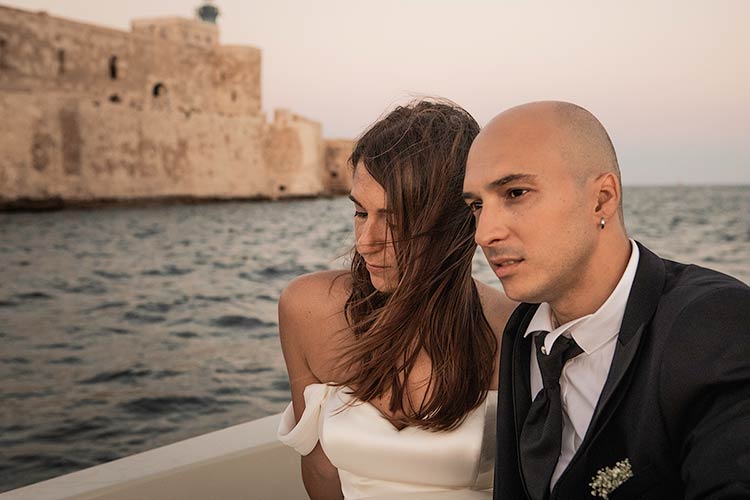 They arrived at the Minareto Hotel Restaurant at sunset, to the guests' surprise, who welcomed them with a toast. The party was intimately between relatives and friends in the background, the notes of typical Sicilian songs played by a lovely local group.
The wedding cake cut was organized on the panoramic terrace with the background of the sea and illuminated by the full moon.
The climax of a very romantic wedding in Syracuse!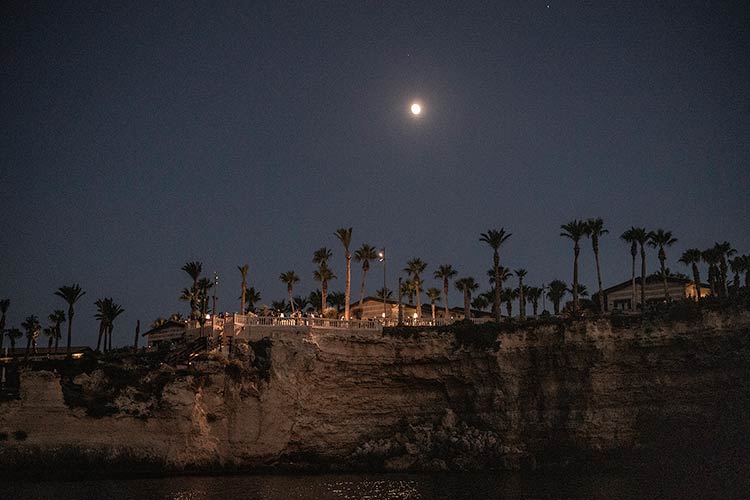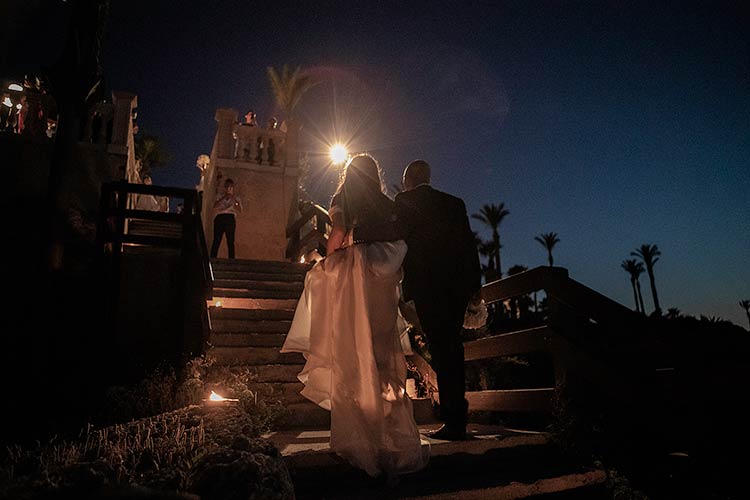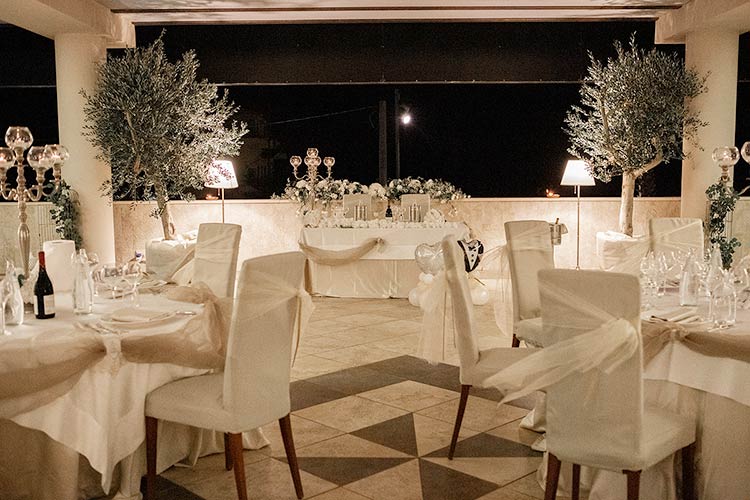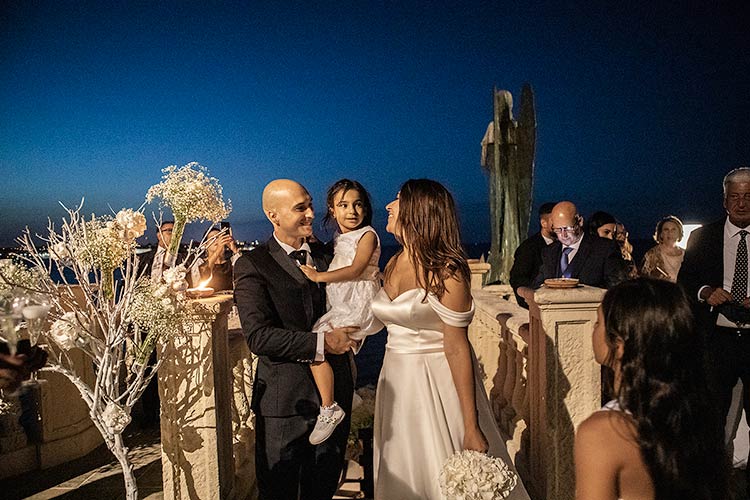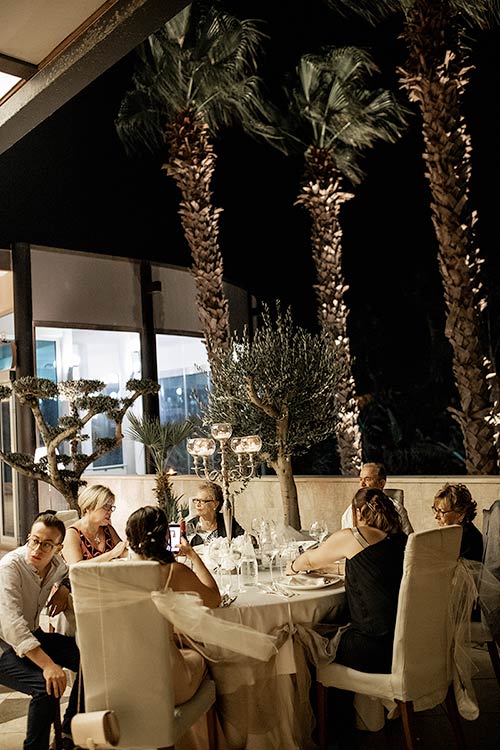 A special thanks to Karen Boscolo for taking these fantastic wedding photos of Tea and Salvo's wedding in Syracuse.
Thanks for giving us these beautiful shots!
Did you enjoy the wedding we planned in Sicily?
Contact us, we will be happy and proud to plan your special wedding in Sicily